UPDATE: This has been released, check if it's still available here!
Early details for the 2016 Too Faced Mystery Bag for Cyber Monday! We don't yet know if we'll have spoilers or if there will be one at all, but just a tip –
Subscribe to notifications for Mystery Bag information!
We just got notice that the Mystery Bag IS returning for 2016! According to this page it will be $39 and have a value of $115!
The sale on the mystery box should go live about 3am eastern on cyber monday – but you never know what will happen! Note – the photo shows last year's box – check out the review!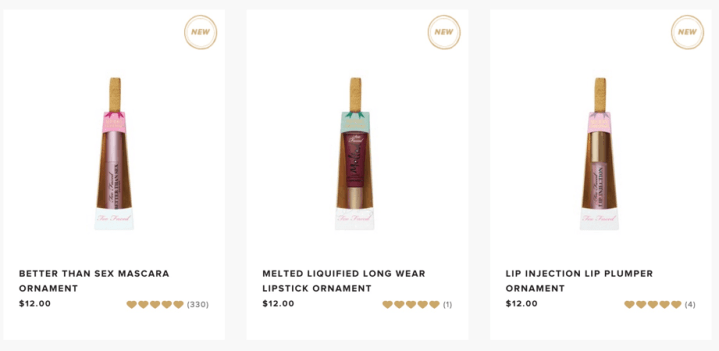 There's free shipping at $50 – take a look at the gifts $20 and under to get you to that free shipping level! You can see what I added last year – Shadow Insurance! Unfortunately they don't have those minis this year, but maybe at midnight!
Be sure to check out all of the Cyber Monday Subscription Box Deals!