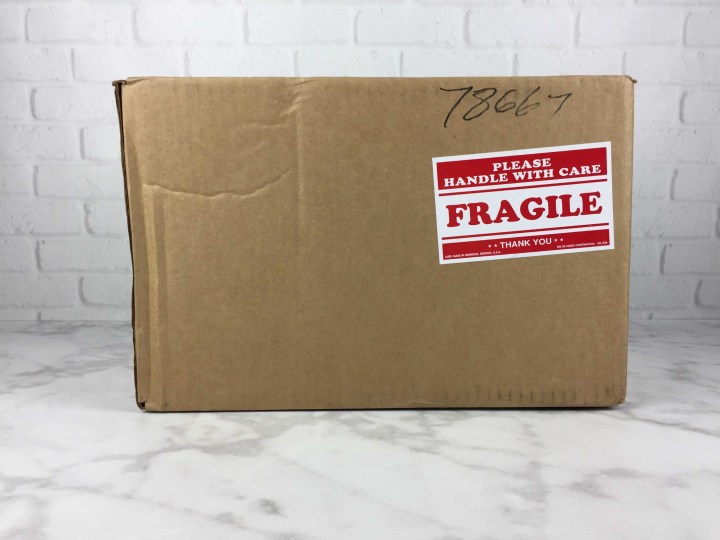 Eco Flower is an online "florist" that makes bouquets out of recycled and sustainable materials like book pages, brooches, burlap, music sheets, pallet wood, pine cones, and sola wood. The bouquets last forever and are can be individually scented with fragrances such as black raspberry vanilla, Egyptian lavender or Japanese cherry blossom.
They just launched a brand new subscription. This is the review for the Love It Monthly Box for $29.99. There's also the Like It Monthly Box for $9.99 and Gotta Have It Monthly Box for $49.99.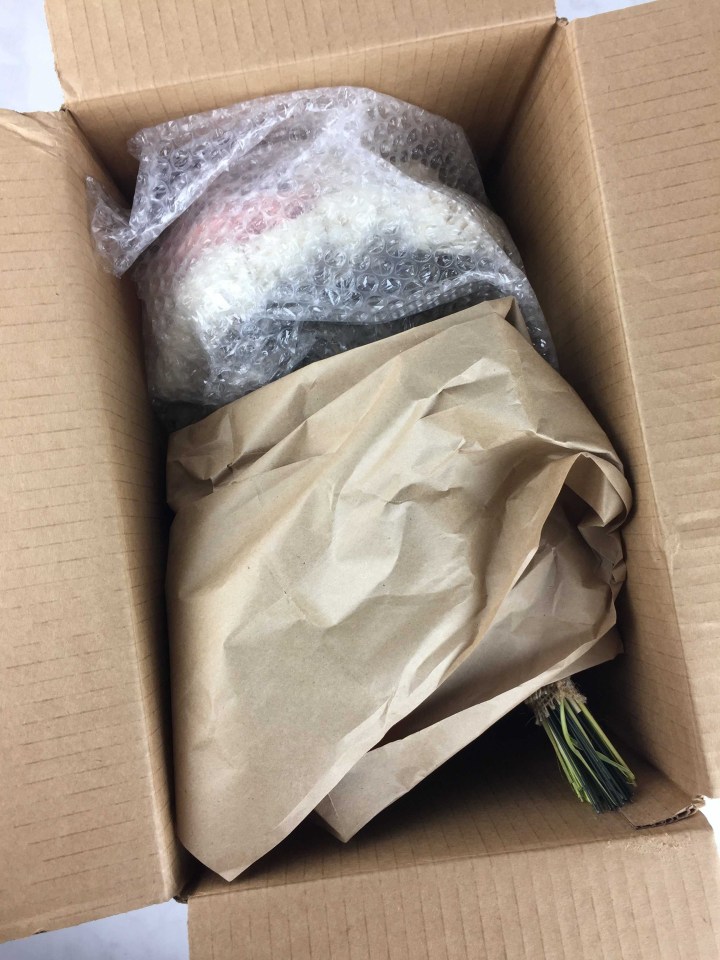 Our "flowers" arrived in perfect condition.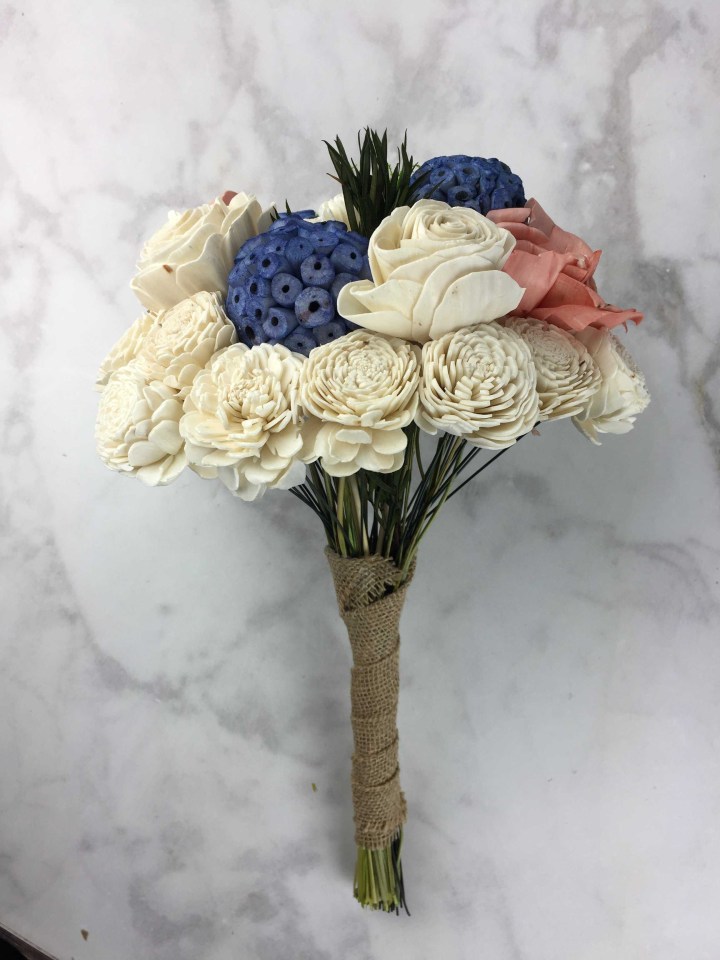 They look like the real thing at first glance, don't they? But unlike real flowers, these ones last way longer.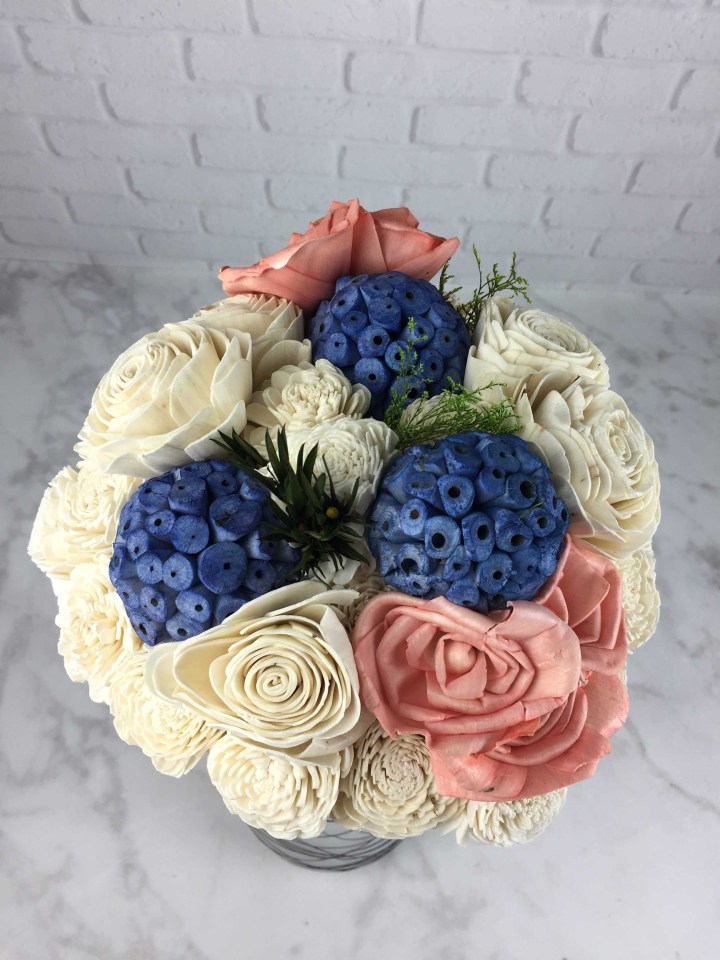 The "flowers" look classy in this kind of arrangement. Imagine how much skill and effort were put into this masterpiece!
This month's package came just in time. With plenty of holidays awaiting us, this could be used a lot of times as a dining table centerpiece, although I'm not wild about the color scheme for fall.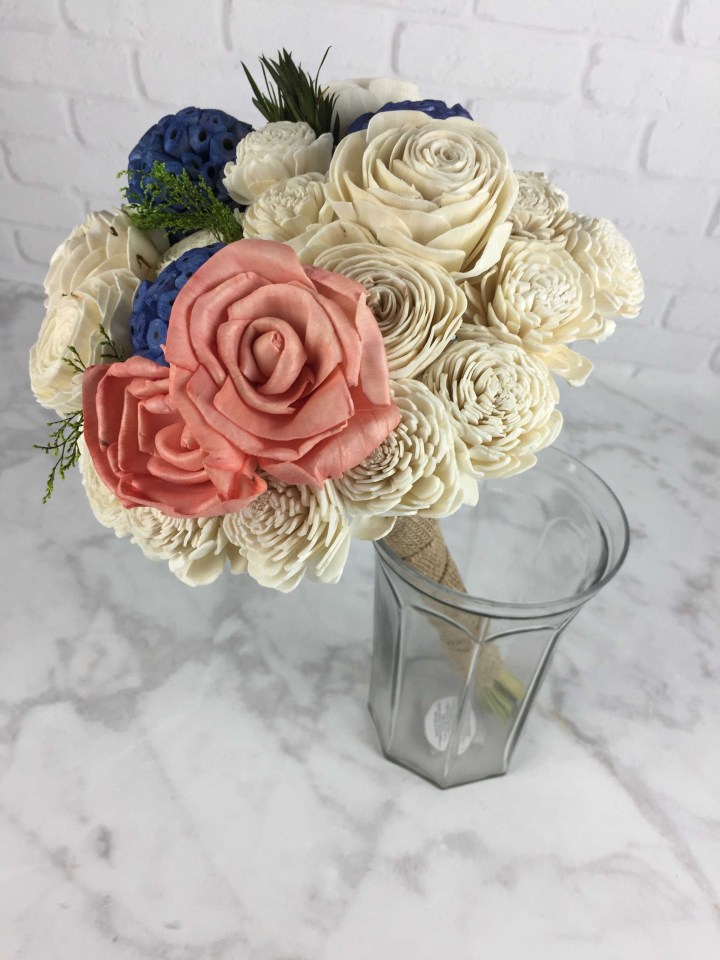 This was a great way to try out Eco Flowers and get a bouquet in your hands to see if you like the quality. We got lucky that our arrangement was so pretty! I think I like the mystery boxes a bit better though. I think they're a bit better value ($25 with free shipping)- then again I've only received fabulous items in my EcoFlower mystery boxes and never a dud!  I think the flowers received should match the season a bit more for me to continue to subscribe. These seemed more like "June Wedding" than Thanksgiving flowers.