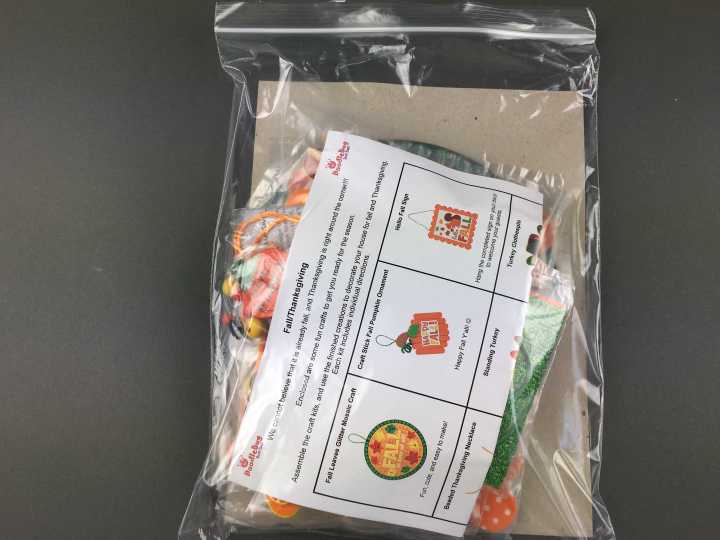 Doodlebug Busy Bags is a monthly subscription service that sends fun seasonal crafts for kids to your home. Each Doodlebug Busy Bag contains 4-8 crafts that help children develop their fine motor skills, creativity, and confidence. This subscription service is run by Kidable Adventures, who also produces the Little Thinker Box. My son loves the themes of the easy-to-assemble crafts, and I appreciate the tips contained on the detailed instruction sheets. New subscribers receive a nice big red bag, perfect for holding lots of beautiful Doodlebug crafts.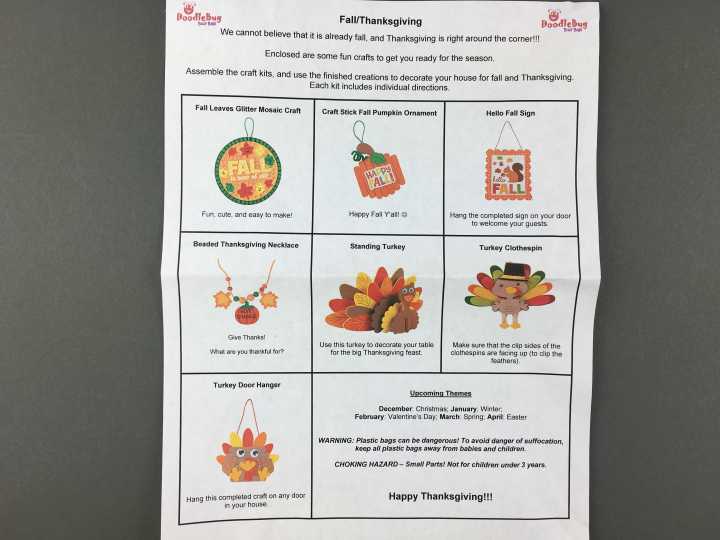 The information sheet contains an overview of all the crafts as well as color pictures of the finished crafts. Each craft comes individually bagged along with any other supplies that might be required, such as glue dots and magnets. This month's theme was "Fall/Thanksgiving."
My son is excited that Thanksgiving is coming, and he couldn't wait to complete these activities!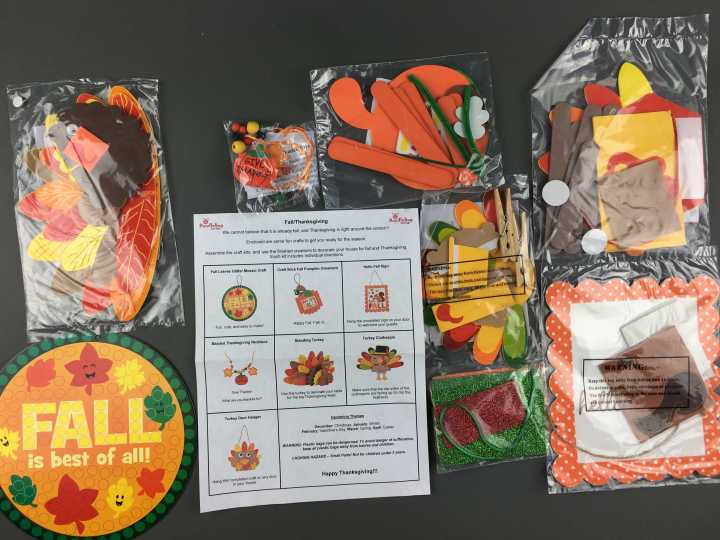 This first project was a bit different from other crafts my son has completed with Doodlebugs Busy Bags.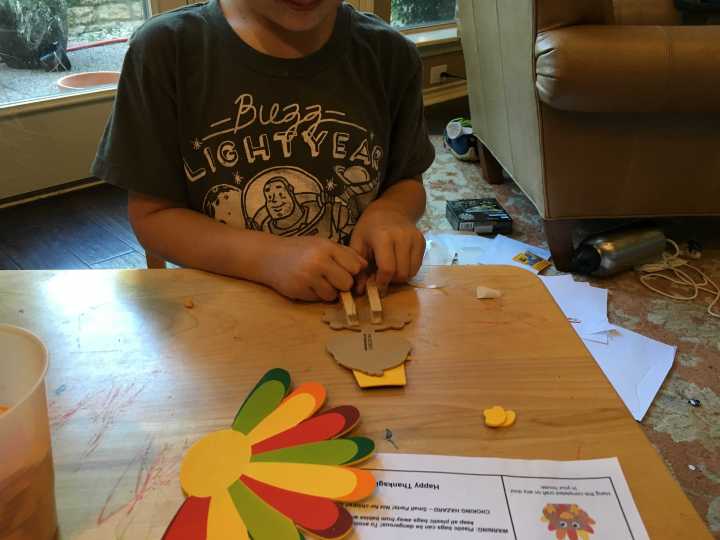 In addition to the usual peeling and sticking, he affixed the turkey feathers to the turkey using clothespins.
Neat!
This Happy Fall pumpkin ornament also included a new technique: wrap a pipe cleaner around your finger first!
The rest of the craft was similar to others my son has encountered before. The biggest challenge with this craft was organizing and affixing the craft sticks next to each other.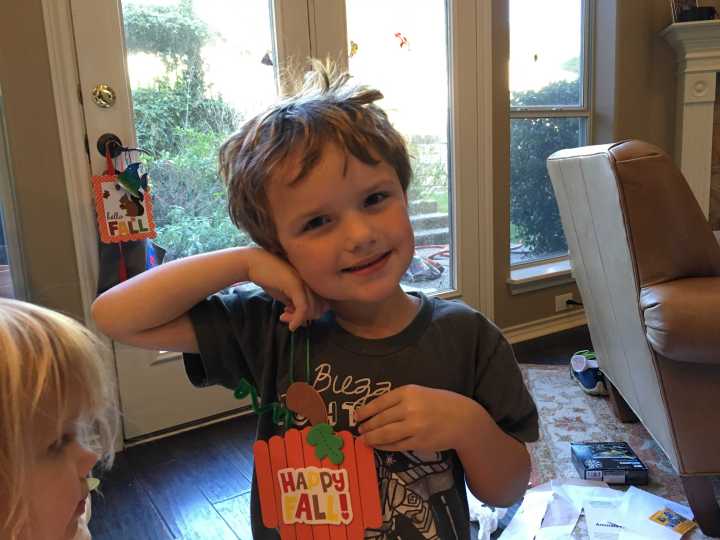 My son loved his new ornament!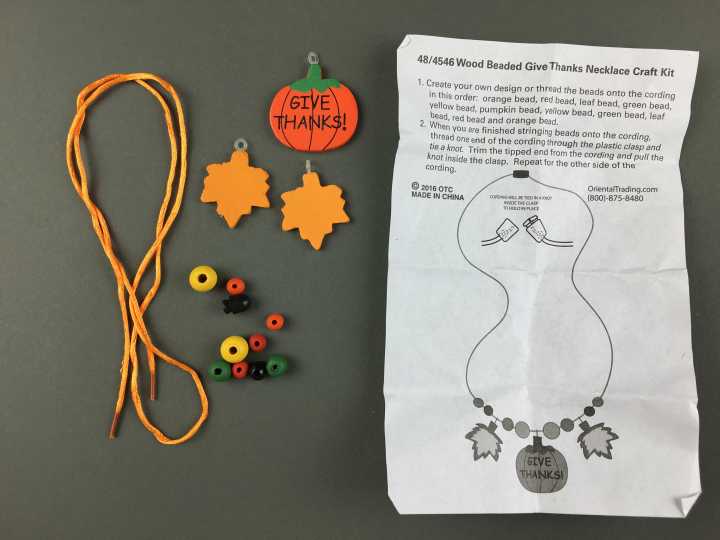 Next up was an adorable fall necklace.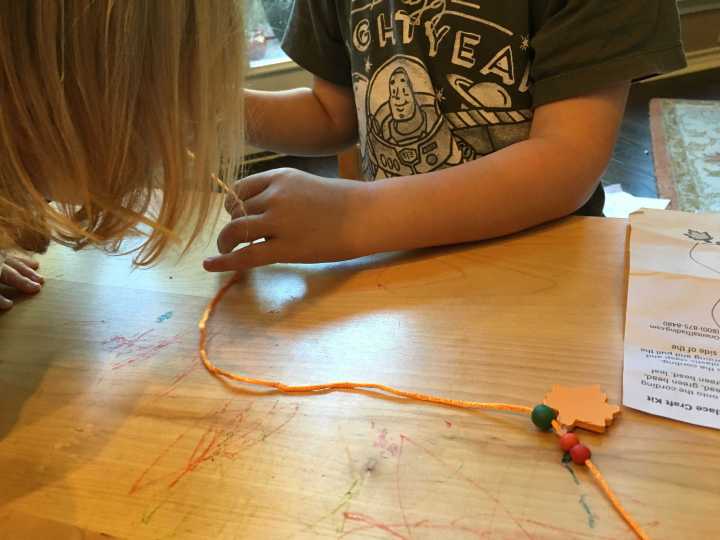 He decided to string his beads from one end to the other.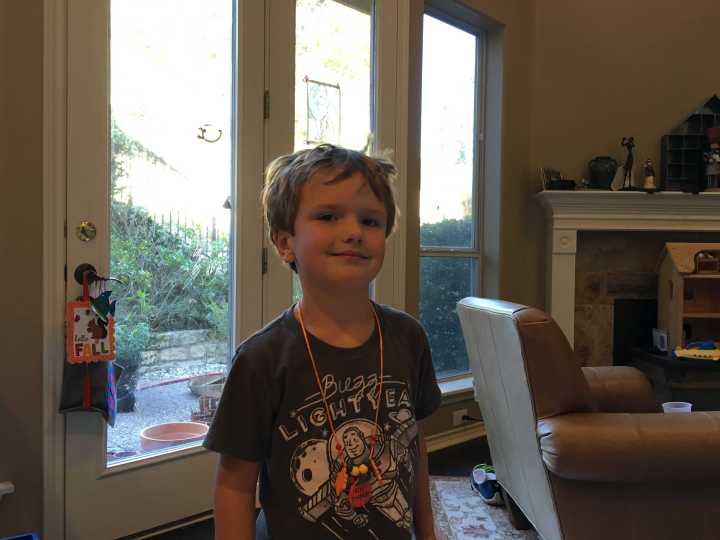 Adorable!
This banner was my favorite craft of the bunch.
My son learned how to spell "Fall" as he completed the craft.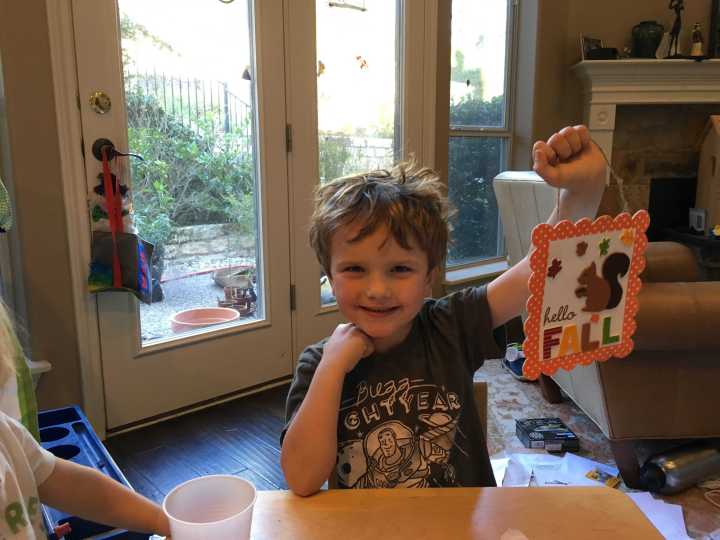 This will be the perfect addition to my kitchen decor.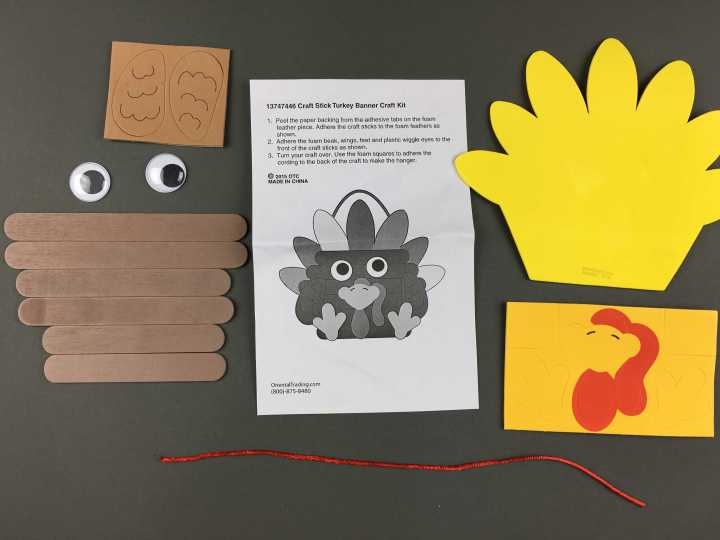 My son was excited to make this craft stick turkey.
He enjoyed organizing and affixing the craft sticks to the turkey feathers. As he completed this craft, we reminisced about our recent vacation to Walt Disney World and the wild turkeys we saw roaming around Fort Wilderness.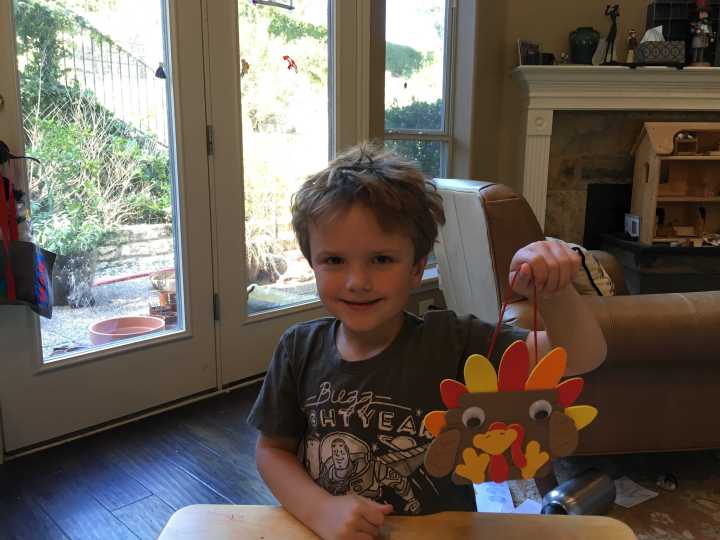 The large googly eyes on this turkey are so cute!
My son was excited to complete this mosaic.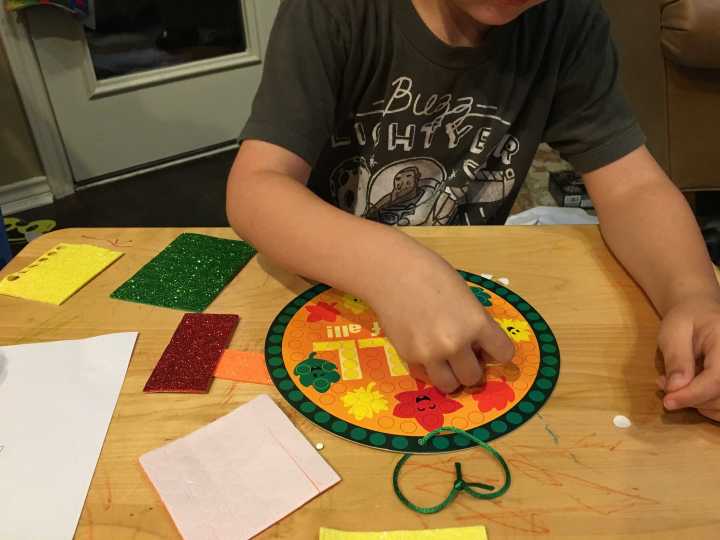 As he did, he recalled all the fun he had a couple of months ago with the elephant mosaic.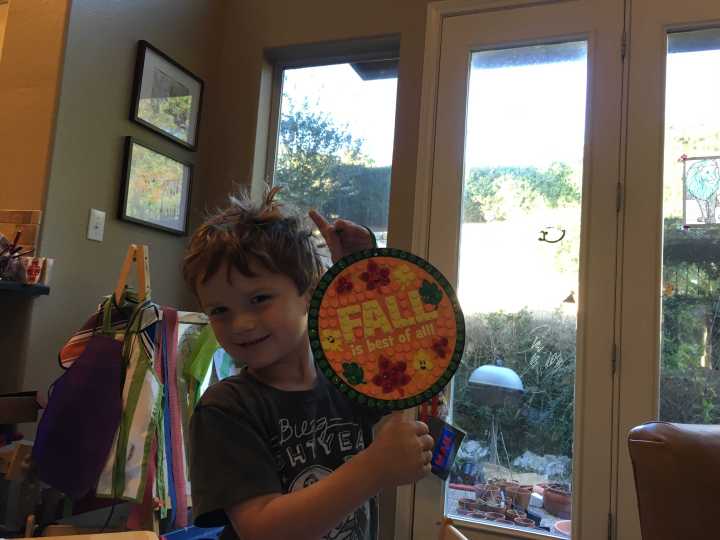 We both really liked the sparkly foam stickers on this one.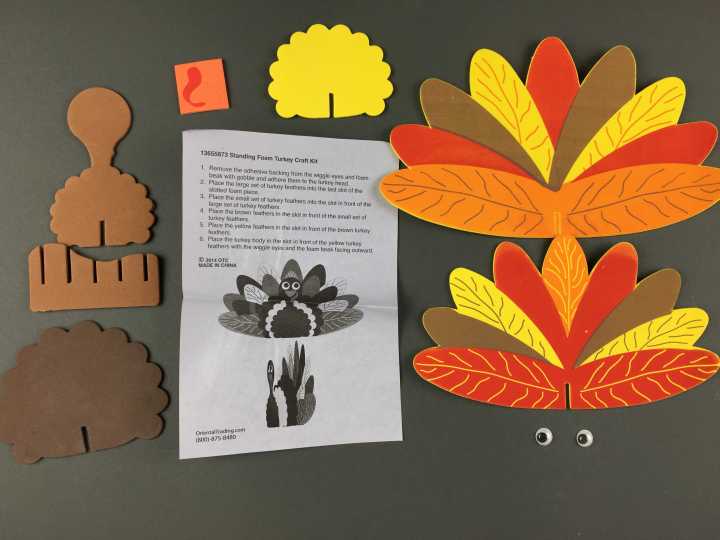 For his final craft this month, my son constructed a turkey centerpiece for our table.
Assembling this was a snap–peeling, sticking and organizing.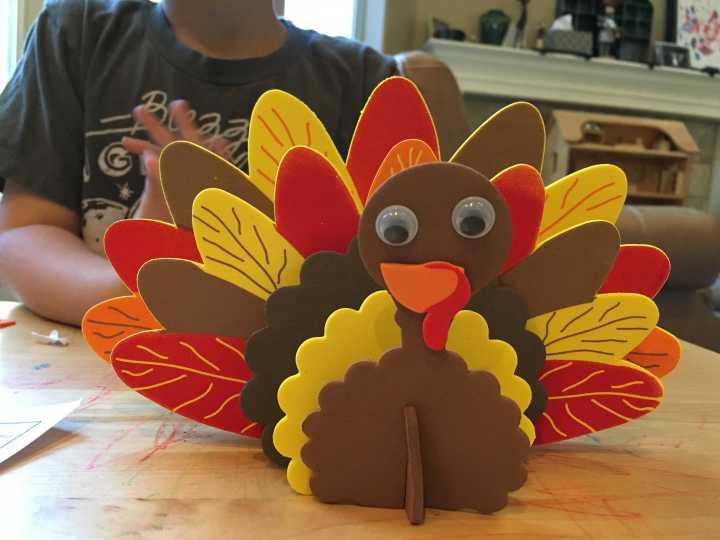 Gobble, gobble!
As always, my son and I enjoyed working through his Doodlebug Busy Bag together. He finds great satisfaction in creating the enclosed crafts by himself, with his cheering squad giving him high fives as he completes each one. I'm grateful for the bonding time it provides us each month.
Holiday themes are always a bit hit at our home, and my son can't wait for next month's Christmas-themed Doodlebug Busy Bags to arrive.