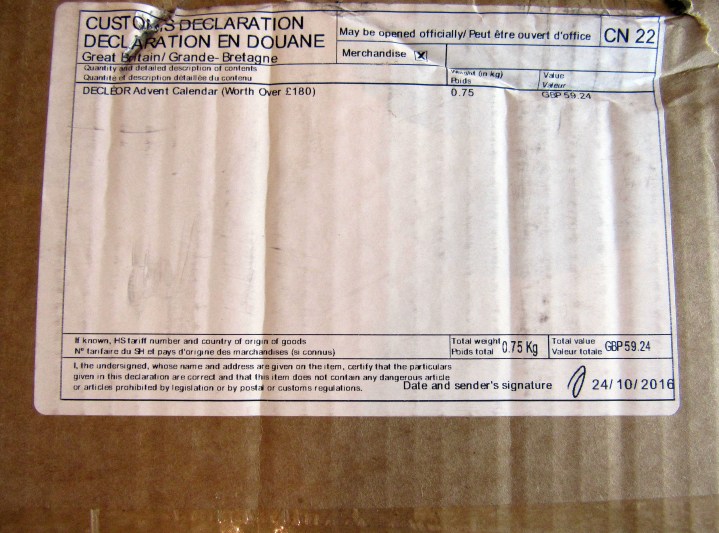 I ordered the Decléor 2016 Advent Calendar ($76.00, now sold out) on October 23rd. It shipped the next day from the UK and arrived at my house in under two weeks. I went with the free shipping which freaked me out after waiting for a week because it did not include tracking. I don't recall how much it cost to upgrade the shipping, but it must have been a bit because I don't normally balk at shipping costs. It arrived in a huge box with the LookFantastic logo on it.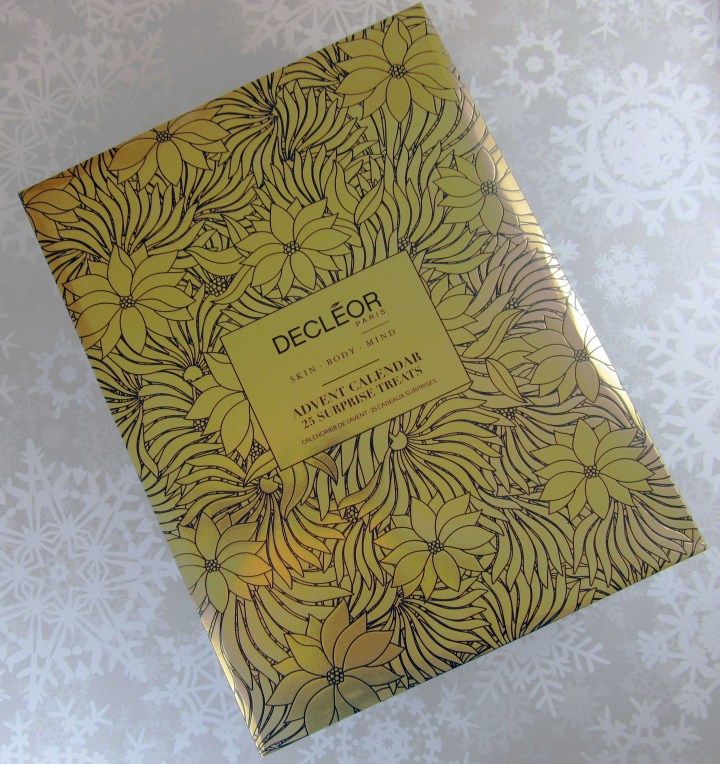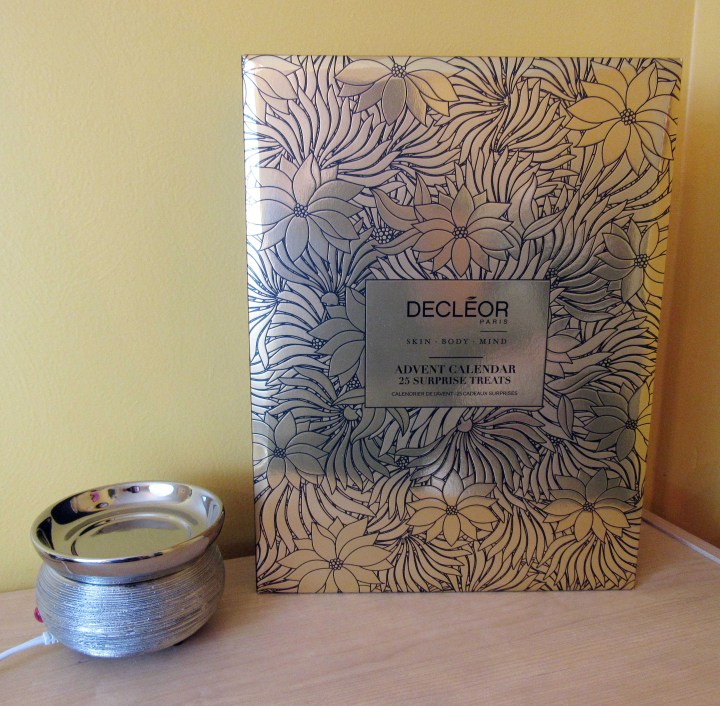 I decided to order the calendar because I am unfamiliar with the brand even though it has been in a few subscription boxes. The website described it as aromatherapy skincare which peaked my interest. It's dangerous to read the Best Beauty Advent Calendar Post! The Advent Calendar is much larger than I expected. It's 15″ long and 11.5″ wide. The depth total is 4″ which is 2″ on each side. There is a lot of room for beauty products in this calendar.
The back lists each product and the ingredients which I appreciate because my face can be fussy at times. I'm ignoring the back for now because I want to be surprised. Here's the description of the calendar.
Count down to Christmas with the opulent Advent Calendar from DECLÉOR. Every day, awaken to reveal a surprise treat behind each door, including luxurious skincare goodies in full and travel sizes ranging from moisturisers to oils as well as must-have makeup essentials. Featuring a decadent black and gold design, the beauty advent calendar makes a wonderful pre-Christmas gift to a loved one or an indulgent treat for yourself.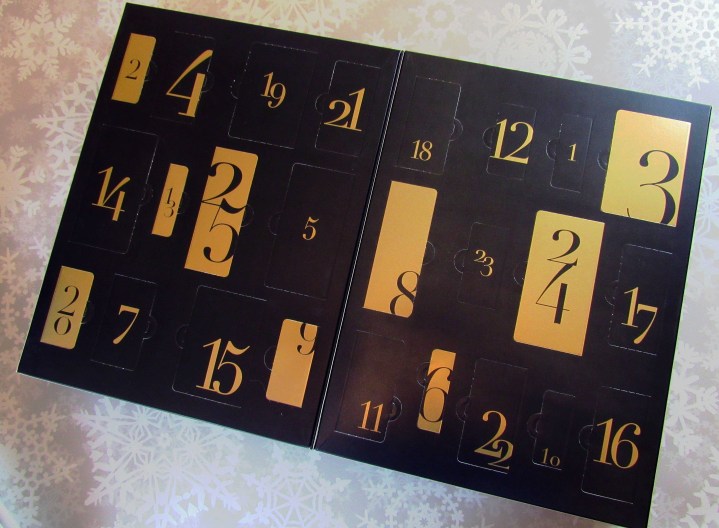 The black and gold give the box an elegant look. It's a beautiful gift to give to someone or yourself. I was ecstatic to see that there are three different size doors. The calendar is sturdy and can be reused.
I decided to open Door 1 which is also the smallest size door. I had no clue what to expect because I am unfamiliar with the brand. My eight-year-old started to open the door before I took the photograph. The calendar arrived sealed.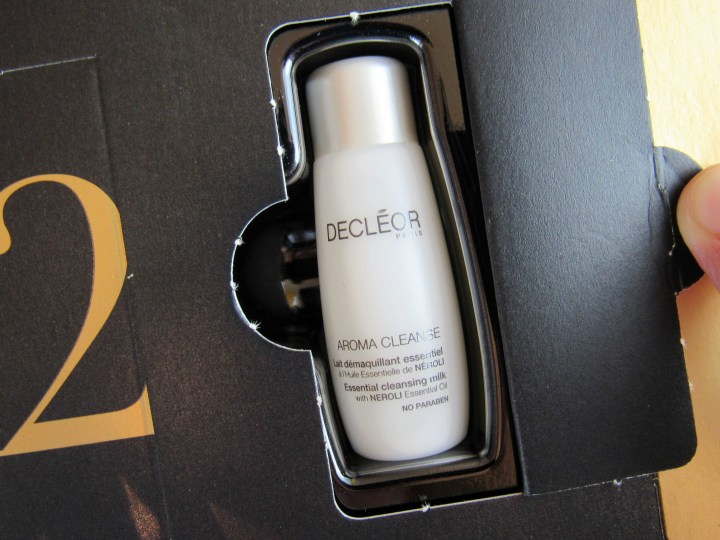 I received a Decléor Aroma Cleanse Essential Milk with Neroli Oil (.33 oz). It is the size of a small Birchbox sample. I can't wait to try it out.
I decided to open door 4 which is the mid-size door. It looks much larger than door 2 which is the small-size door. My eight-year-old got ahead of me again in opening the door.
I received the Decléor Hydra Flower 24 Hour Light Cream (.5 oz). It's what I need for the winter time.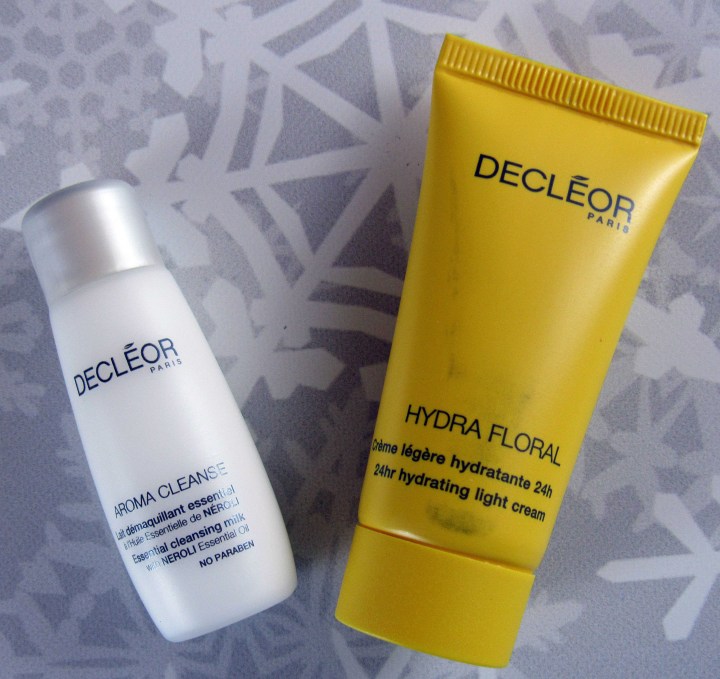 I did not open a large-size box which is 1″ longer than the medium-size box. I want to be surprised!
I am looking forward to opening up the Decléor Advent Calendar and learning about a new brand. The box has an elegant feel to it adding to the excitement as I countdown to Christmas. Only a few more weeks to December!
Looking for even more advent calendars? Check out more Beauty Advent Calendars, all our posts on Advent Calendars or find more on Amazon!