Culture Chest is a new monthly subscription for 3 to 8-year-old children that sends a well curated cultural experience to your home. Each month, children will receive two books along with 1-2 activities that celebrate a different culture. Monthly themes are based on a region of the world and a universally appealing activity such as celebrating holidays, cooking, making music or playing sports. Subscriptions cost $25 each month. Shipping is free, and there are discounts for longer term prepaid subscriptions. Individual boxes without a subscription cost $35 a piece.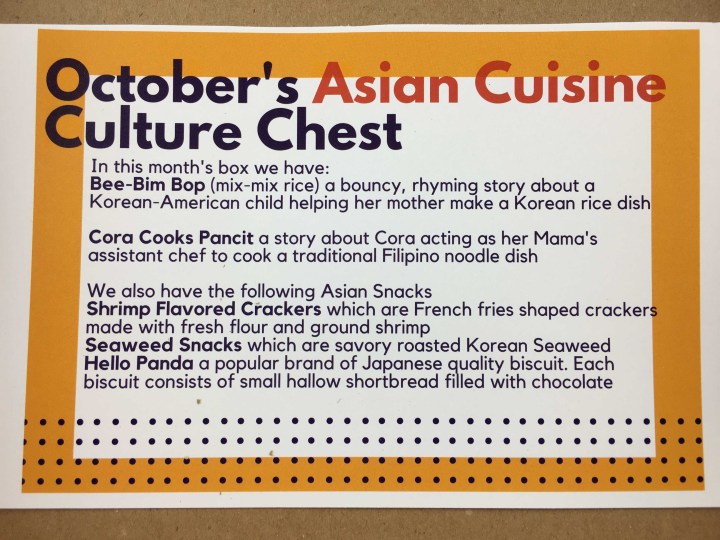 DEAL: Get 10% off your first box. Use coupon code WELCOME.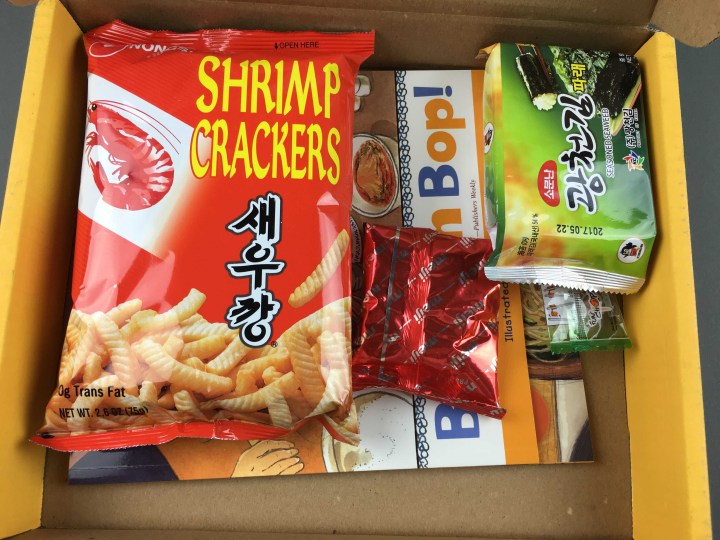 October 2016's theme was Asian Cuisine Culture Chest. This looks and sounds fantastic!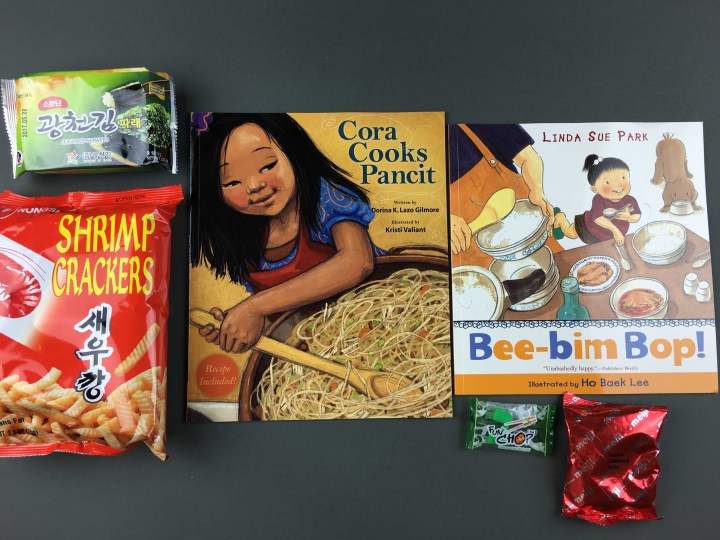 In addition to two books about Asian cuisine, this month's box arrived with an array of snack foods and a set of chopstick helpers.
My son and I both adored "Cora Cooks Pancit" by Dorina K. Lazo Gilmore ($9.95). In it, Cora, the youngest child, helps her mom make a delicious pancit when her siblings are away. This is a lovely coming of age story that boasts a delicious sounding pancit recipe at the end of it. My son can't wait to cook his own pancit the day after Thanksgiving.
"Bee-bim Bop!" by Linda Sue Park ($7.17) was also a lot of fun. The rhyme scheme was peppy and endearing. As an added bonus, my son got a kick out of saying "bee-bim bop" all of the time. As we continued to read the book, my son was intrigued by all of the different ingredients that go into bee-bim bop. He looks forward to trying this dish out after attempting the pancit.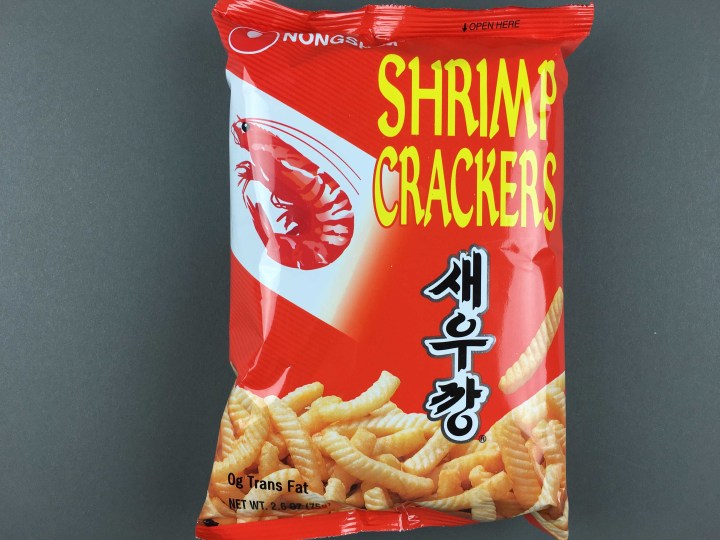 Both of my kids enjoyed trying out the Asian snacks included in this month's box. My son liked Nongshim's Shrimp Crackers ($1.33 based on the cost of 30). They're light and crunchy and smell very strongly of shrimp and anchovies.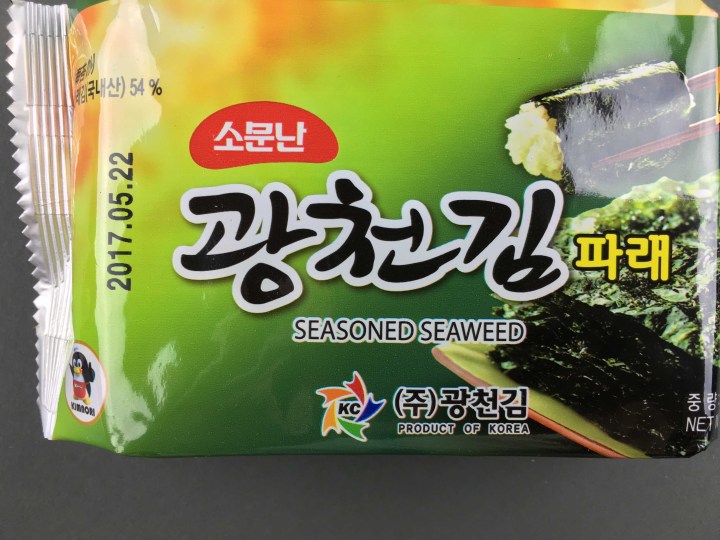 Neither my son nor I are huge fans of seaweed on its own, so we plan to give Kimnori's Seasoned Seaweed ($2?) to his French teacher.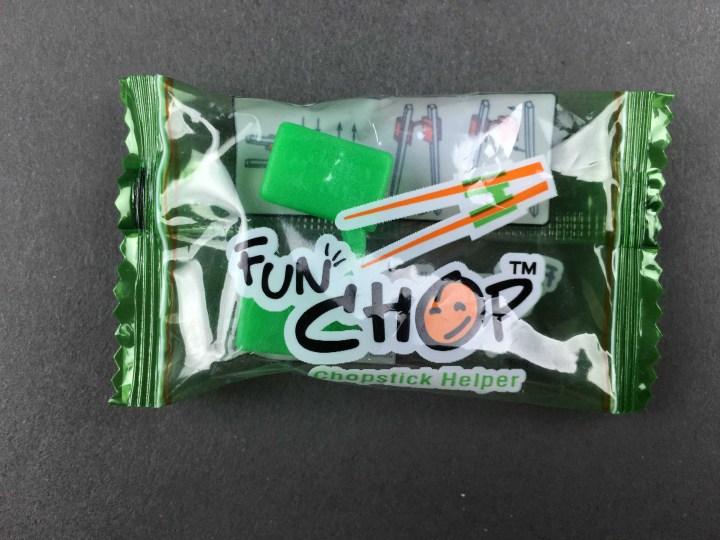 My son was really excited to receive Fun Chop's Chopstick Helper ($0.25 based on the cost of 20). Truth be told, I was a bit jealous. I think we need to order more! We'll enjoy using them to help us eat our pancit after Thanksgiving.
My son couldn't get enough of Meiji'S Hello Panda Cookies ($3?). These are light, crunchy cookies that have been filled with chocolate. They've been decorated with panda faces. They're absolutely delicious.
We loved our first box from Culture Chest! As a parent, I've spent considerable time searching for multicultural book offerings for my children. While I've occasionally been successful, I've found the process difficult. Not anymore! With Culture Chest, I can sit back and relax knowing that my children will receive two excellent books celebrating cultures around the world. Plus, they'll arrive with at least one extra that augments the experience. Sounds perfect to me.
Will you be subscribing to Culture Chest? Are you as excited about this subscription as I am?