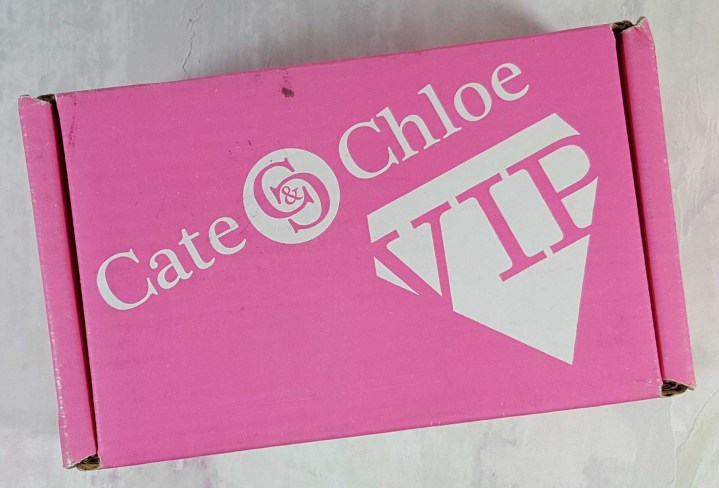 The Cate & Chloe VIP program is a jewelry subscription box delivered to your front door once a month. Each box contains on point and on trend Cate & Chloe pieces! Boxes are customizable and always come with extra goodies to keep our VIPs extra happy. To ensure that you get pieces tailored to your style, Cate & Chloe have a VIP Style Quiz  to gauge your tastes. Choose between 3 subscription options starting at $19.99 – The Starter Package (1 item), Double the Fun (2 items), and Full VIP Status (3 items). The cost per box drops with extended subscription terms, so the longer the subscription, the more you can save!
Quick look at the VIP Style Quiz. You choose your favorite metals, colors, and looks to help stylists choose pieces that suit your personal style.
DEAL: If you're still looking for holiday gifts, use coupon code HELLOHOLIDAY25 to save 25% off of your first starter box. Offer expires 12-05-2016.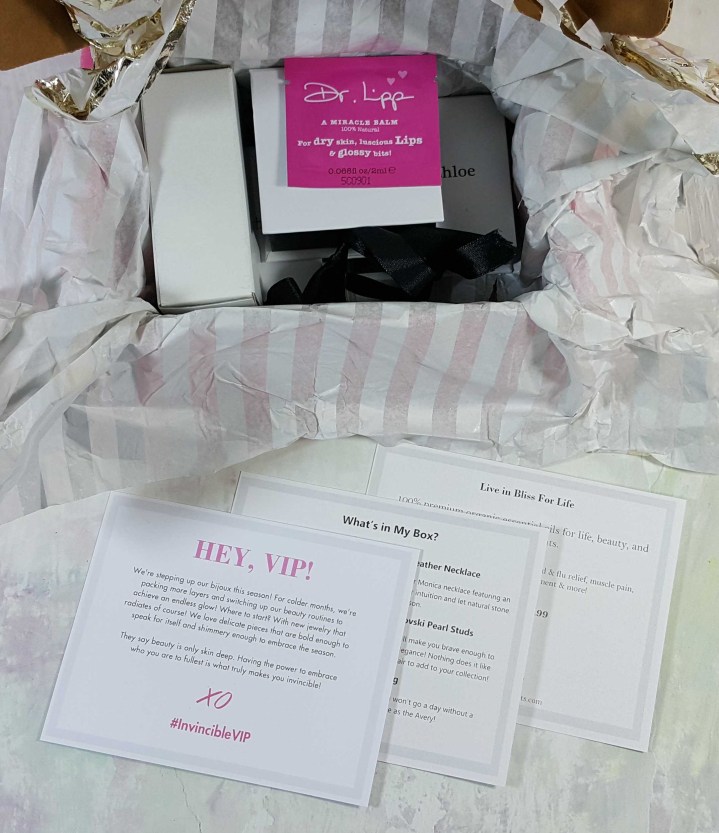 First look into the November box.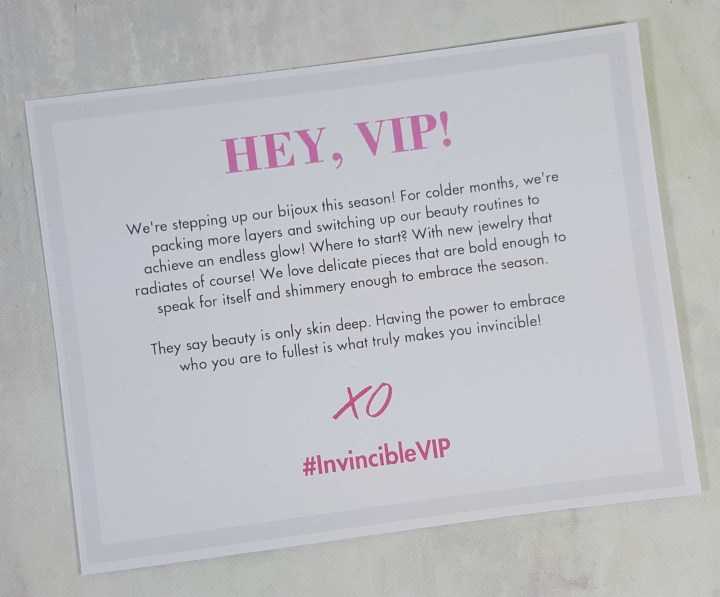 Last month, Cate and Chloe introduced subscribers their new Swarovski line for fall. This month, they are highlighting more items from this line that are bold and shimmery.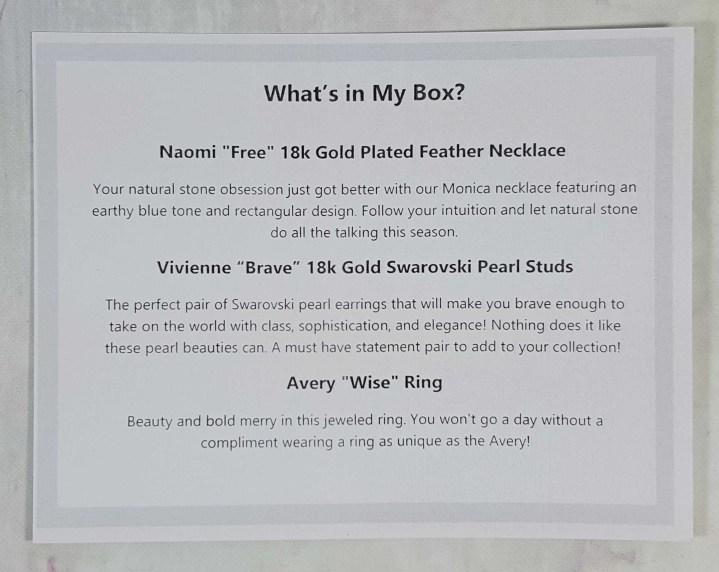 The information card lists each item and provides a brief description or styling tip for the piece.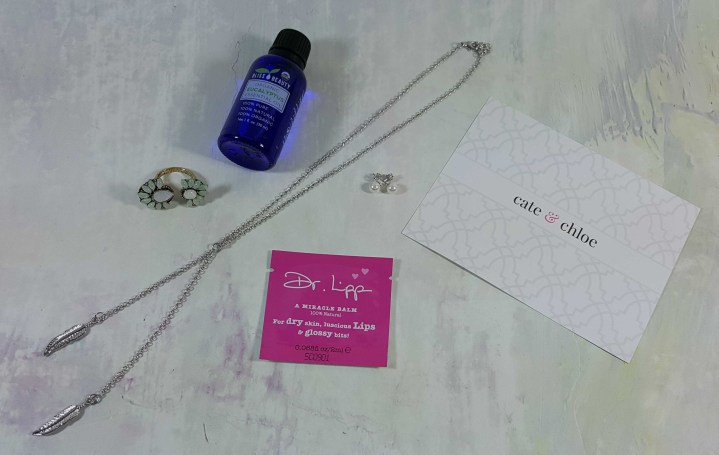 Here's the full November box. Love that feather necklace!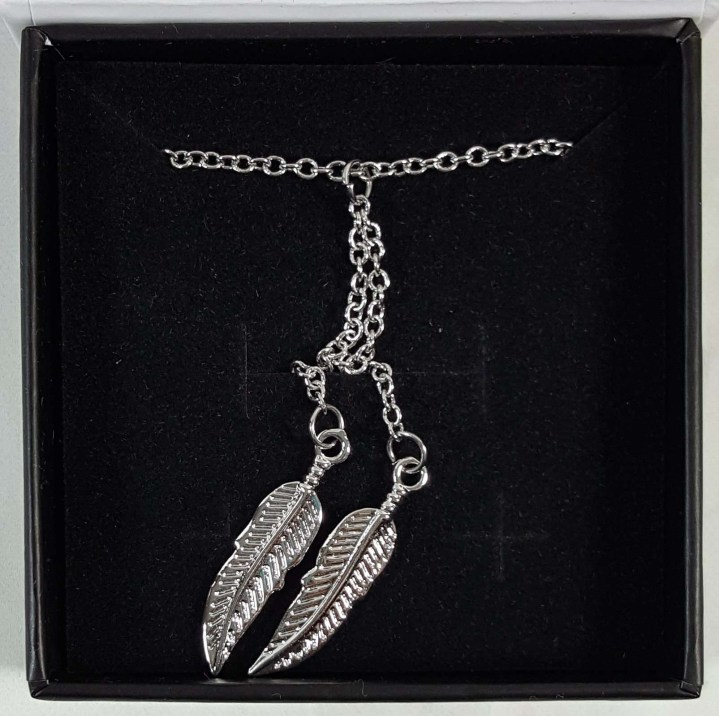 Naomi "Free" 18k Gold Plated Feather Necklace ($59.00): Young, wild & free. Little dainty touches of feathers go a long way by adding that special touch of shimmer and glimmer to your Summer/Fall wardrobe.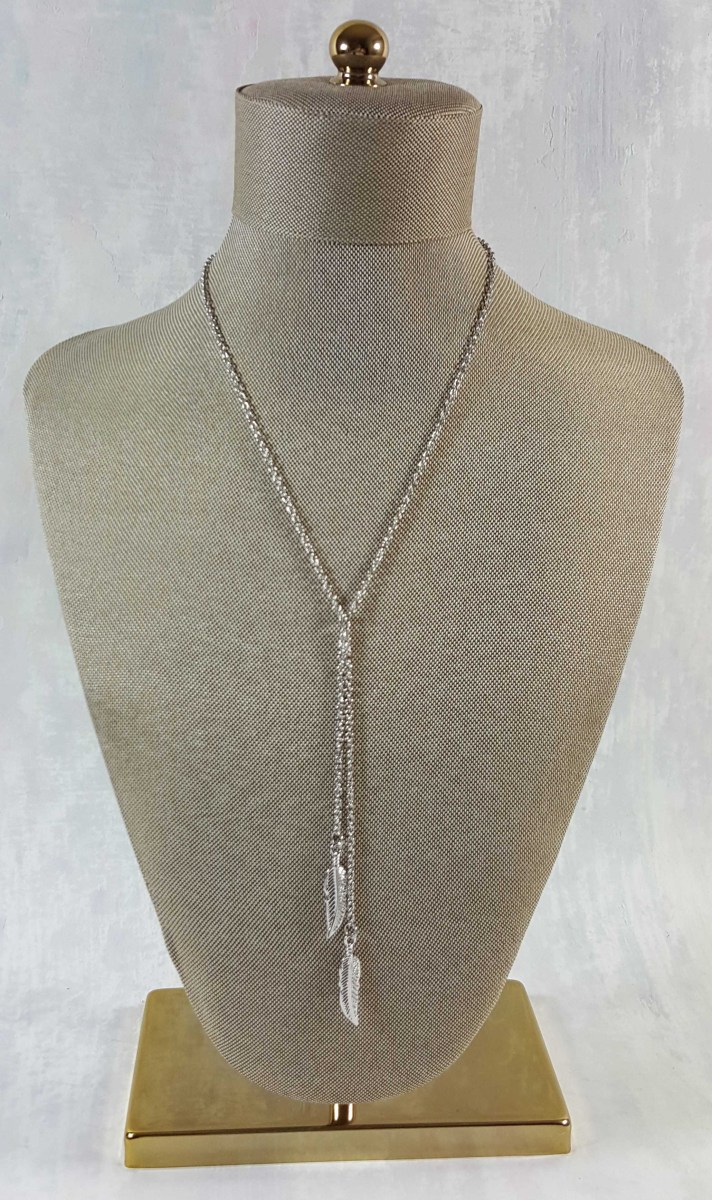 Let me start off by saying that the description on the card was for the Monica "Intuition" Necklace. I don't know if I was supposed to get that or not. Regardless, I am happy to have this 18k gold plated silver-tone necklace. It has a 14″ chain with a 2″ extender. I love the delicate feathers on the bolo-style drop. This is also available in gold-tone.
Vivienne "Brave" 18k Gold Swarovski Pearl Studs ($131.00): The perfect pair of Swarovski pearl earrings that will make you brave enough to take on the world with class, sophistication, and elegance! Nothing does it like these pearl beauties can. A must have statement pair to add to your collection! 
Unlike the earrings on the Cate & Chloe site, this pair features a silver-tone post. Not sure if that affects the retail value on these or not. Pearls are a timeless jewel and can be worn with nearly any outfit. I feel that these are a little overpriced.  Most pearl earrings on the Swarovski site are under $100 and have additional crystal details.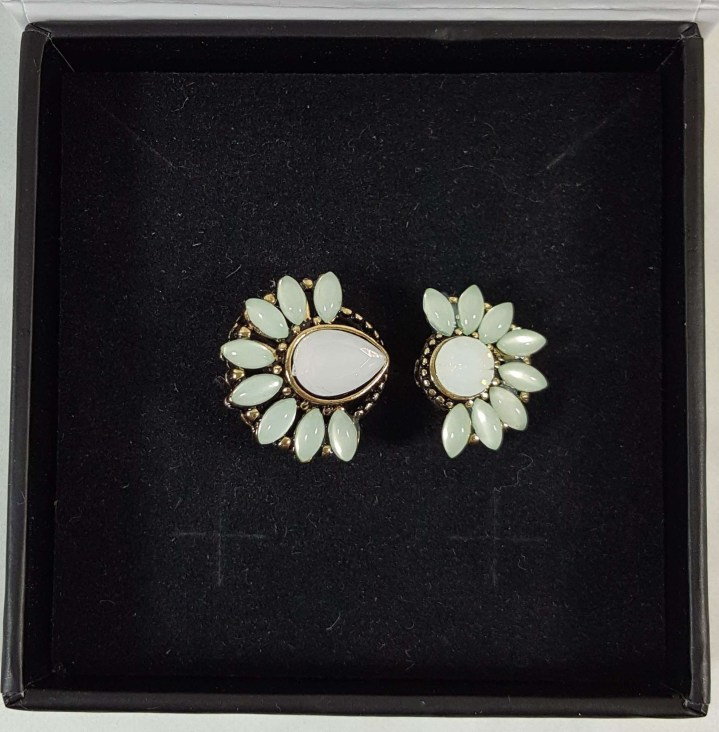 Avery "Wise" Ring ($52.00): Beauty and bold merry in this jeweled ring. You won't go a day without a compliment wearing a ring as unique as the Avery!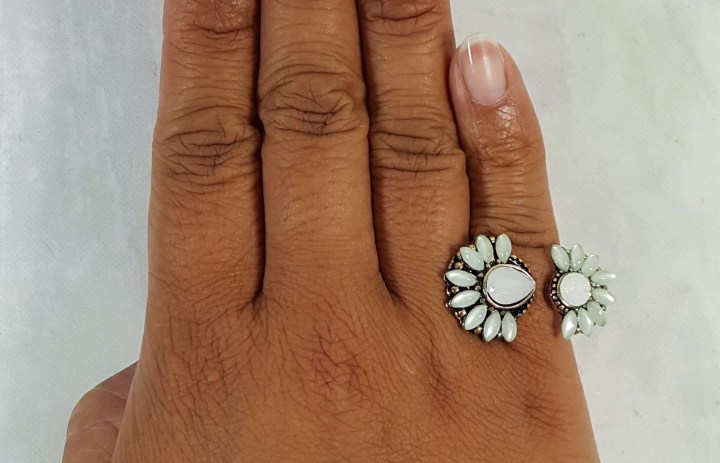 If you're having a feeling of déjà vu, relax. I received this same ring in my August Cate & Chloe box. I received quite a few compliments on this ring and am happy to have gotten another. It will make a great Christmas gift to one my friends who admired my ring.
Perk of the Month – Bliss Beauty Organic Eucalyptus Essential Oil ($9.99): Bliss Beauty Organic Eucalyptus Oil, is made up entirely of organic eucalyptus globulus, making it a 100% natural oil. It is a Super-Powered Natural Formula, which offers strong eucalyptus aromas. The incredible therapeutic grade essential oil is fantastic for a wide variety of applications and uses, including cold & flu relief, sinus care, natural home care, hand and hair nourishment, and much more!
I'm not really sure how to use this and will have to look up directions. But, with winter and flu season pending, this should come in handy.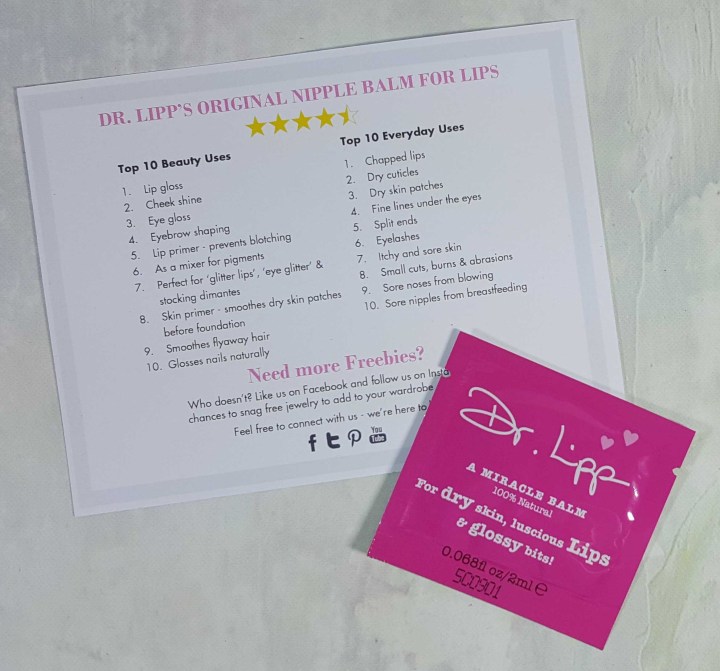 Perk of the Month – Dr. Lipp's Nipple Balm for Lips ($2.00):  Dr.Lipp's Original Nipple Balm is not only for Lips. Its softens, nourishes & treats ALL types of dry, sore, cracked, sensitive, or itchy skin, anywhere. A 100% natural counter-irritant that miraculously helps skin heal itself and fast. It's a true multi-tasking balm that soothes, softens and nourishes all types of skin. 
I totally did a double take when I read the name of this product.  Made from 100% medical grade lanolin, Dr. Lipp's Nipple Balm has a multitude of uses. Thankfully, Cate & Chloe have included an information card highlighting the top uses. Once I stop giggling at the name, I'll have to try it out.
My November Cate & Chloe VIP box had a value of $254! That's more than 6x the cost of a single month's box.  The Naomi necklace was my favorite piece this month, and I can't wait to wear it. I would have liked to get a non-repeat piece of jewelry, but the Avery ring will help me knock one item off of my holiday shopping list.
Have you tried out Cate & Chloe VIP box? Let me know your thoughts!