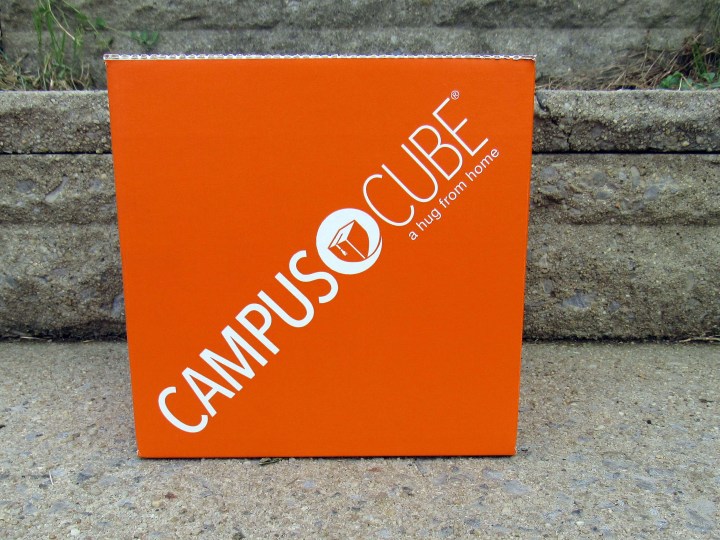 CampusCube College Care Package is a monthly college care package that offers delicious treats, personal care items, and useful stuff. They offer specially curated packages for guys and girls. There is even a Birthday Box! Select Guy or Girl, Regular or Gluten-Free, and start sending hugs from home to your college student.
The CampusCube arrives in a brown box and is shipped via FedEx Delivery which is free. The box is designed to be upcycled and includes handles.  My younger son loves orange and plans to store treasures in it. My older son thought it was sturdy.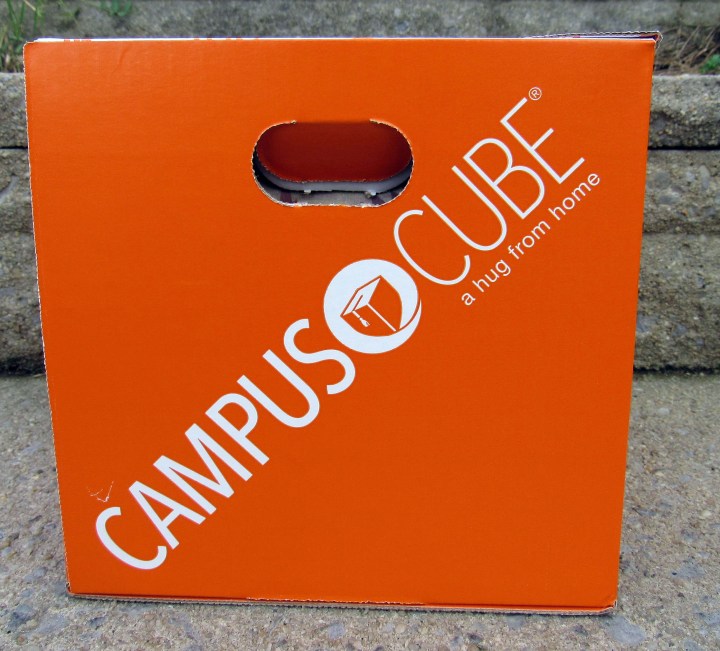 DEAL: Take $5 off your box! Use coupon code  Hello5.
The first thing that caught my eye was the fall theme paper. The next thing I noticed was full-size snacks!
Inside the box and lid contained uplifting sayings.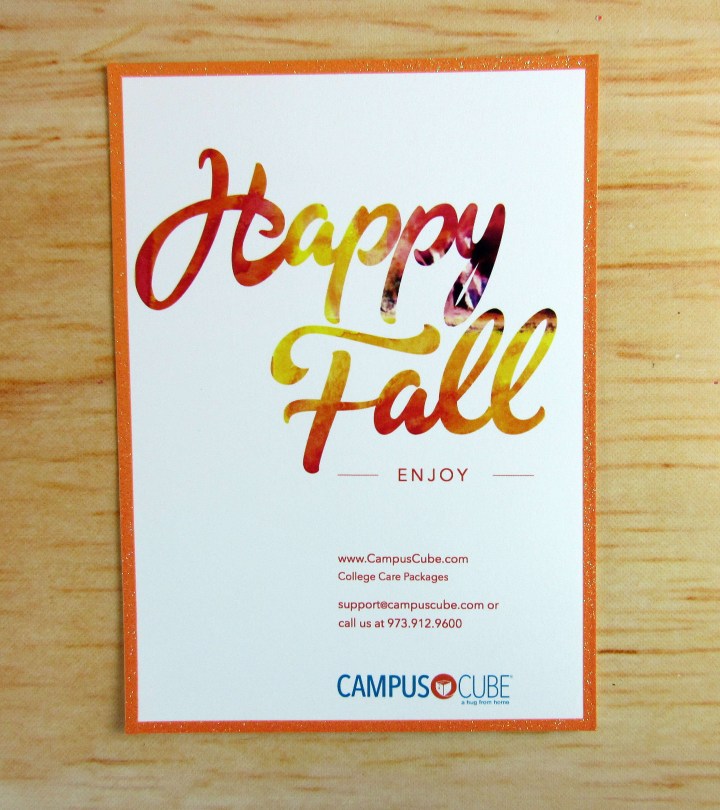 The October theme is Fall. My 17-year-old son couldn't wait to see what delicious treats were inside the box. My high school senior is excited and nervous about attending college next year. I feel the same way, sniff, sniff.
We will be reviewing the Guy Edition, Regular Box.
Oops! I forgot to separate out the smartphone cardholder wallet from the picture. It is a new subscriber gift which I will explain later in the review. T (age 17) and his brother (age 8) couldn't wait to start snacking!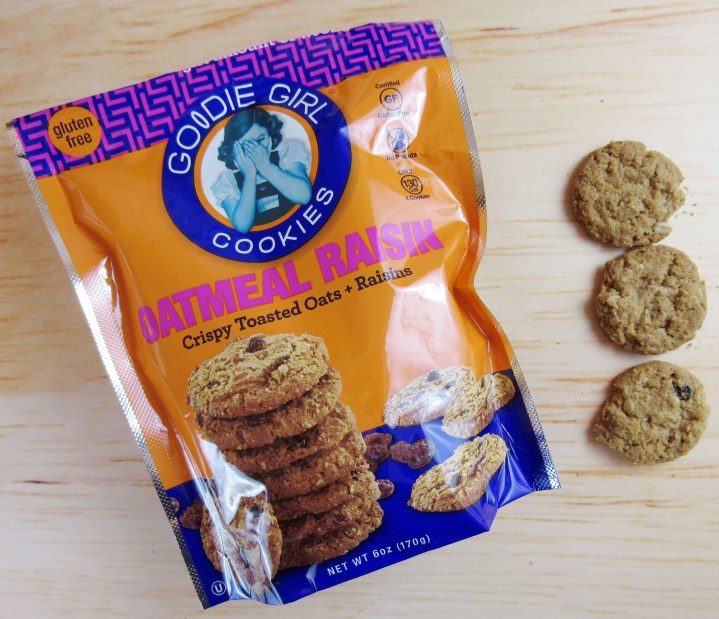 Goodie Girls Oatmeal Raisin Cookies (6 oz, $4.75) is a great example of what to expect if selecting the gluten-free option. I am glad that it is included in the regular box because it is more fun when your gluten-free friends can join you for a late night snack. My family is a fan of Goodie Girl Cookies and will fight over them when they are in a subscription box. The oatmeal raisin cookies were delicious.
The boys and hubby inhaled the special October themed treat. The BoomChickaPop Candy Corn Popcorn "Holidrizzle" (4.5 oz, appx $3.29) seems to be sold out everywhere! The gluten-free treat has no high-fructose corn syrup despite having a delicious candy corn taste.
My high school athlete seems to be always looking for more meat. I don't see that stopping when he is college. The Krave Chipotle Jerky  3.25 oz, $5.3) hit the spot. The medium heat jerky is toned down with a hint of honey.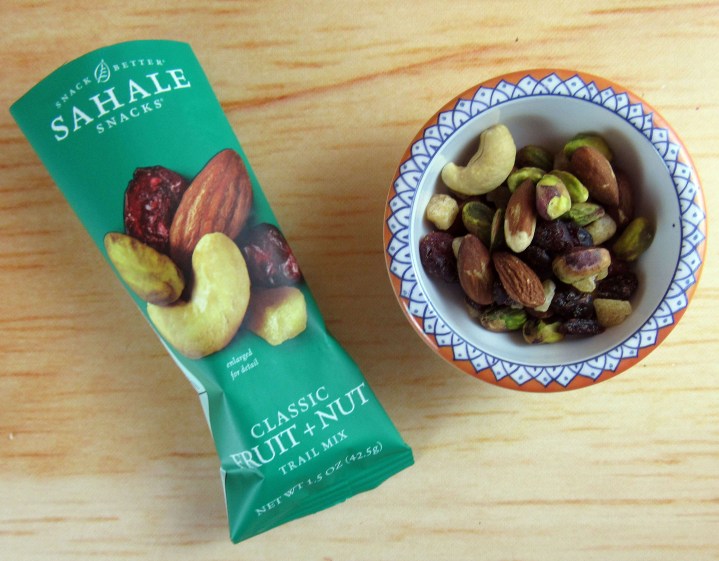 The Sahale Fruit & Nut Mix (1.5 oz, $1.06) meets that crunchy and chewy need when snacking on the go. Everything tasted fresh and delicious according to T and my husband. The certified gluten-free snack has 4 grams of protein which makes my teenager happy.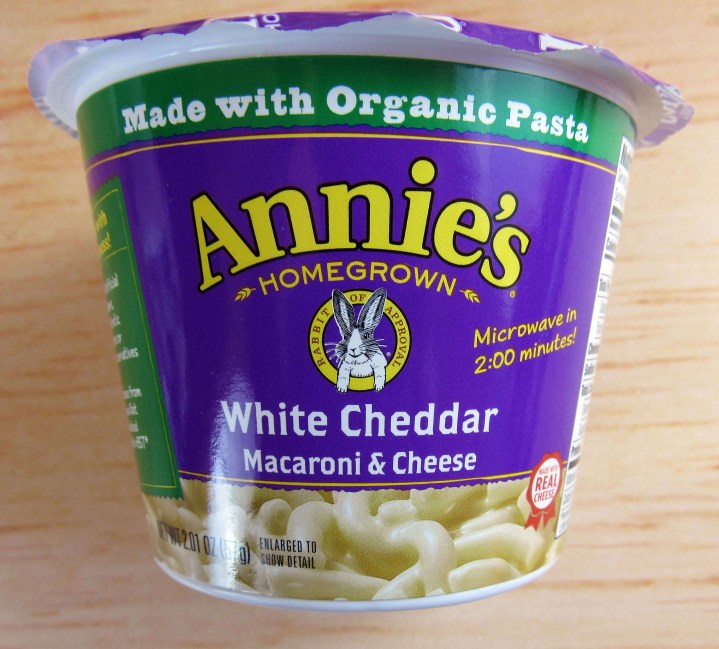 My boys are familiar with the Annie's White Cheddar Macroni & Cheese (2.01 oz, $1.99) because they make a great snack when staying in a hotel room. It is also a quick, easy snack to make in a dorm room. It is made with organic pasta and real cheddar cheese making it a yummy snack.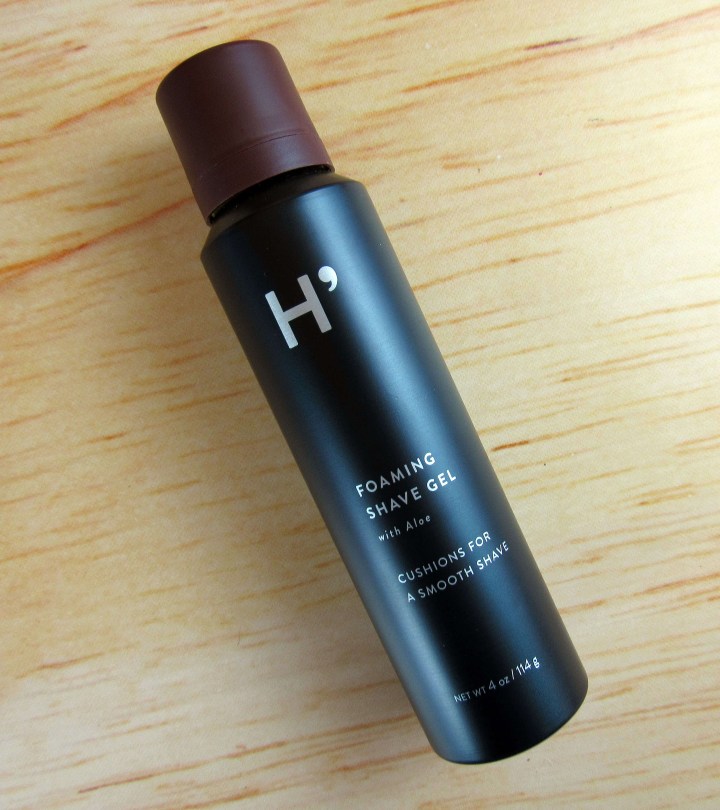 The Made in the USA Harry's Foaming Shave Gel (4 oz, $4.00) has a woodsy scent. T liked the paraben-free formula which has aloe and cucumber extract. He thought it was a great inclusion.
We received two additional items as new subscribers.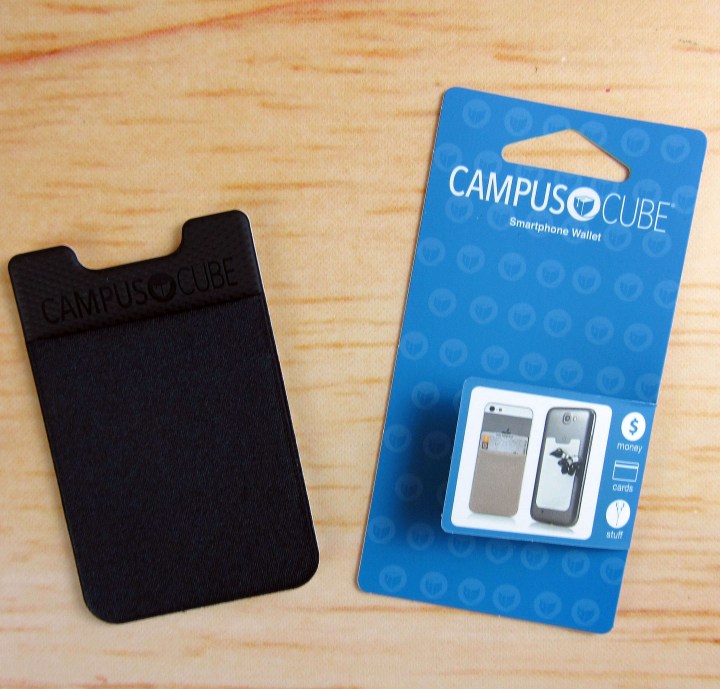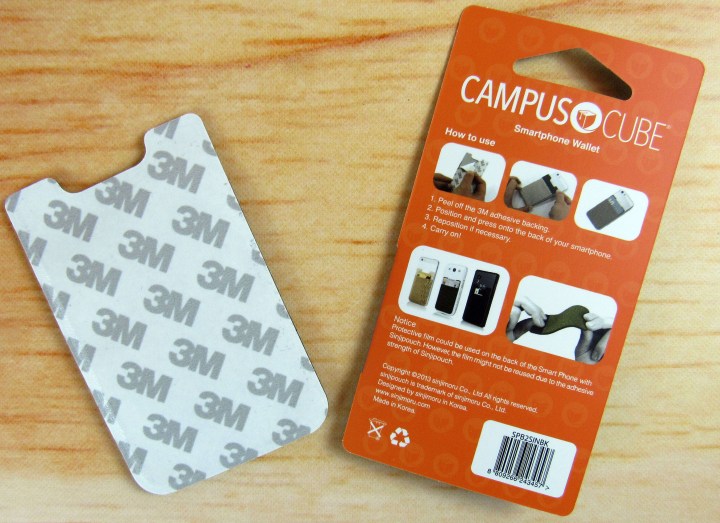 T thought it would be handy to have the CampusCube branded Sinji Pouch Smart Phone Cardholder Wallet ($9.99). He is good at forgetting things and is worried that he will inadvertently lock himself out of the dorm next year. The wallet might help alleviate his worries.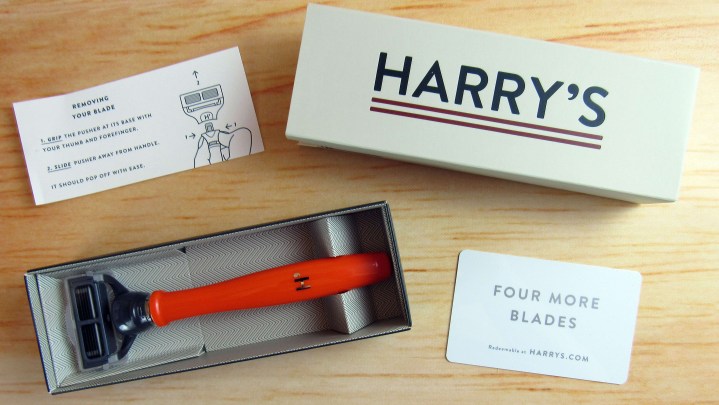 T states that the Harry's Truman Razor ($9.00) is a quality razor. The kit came with an incentive card for four more free cartridges (an additional $8.00)
The boys were ready to snack after I took pictures. It made me slightly teary-eyed as I pictured T sharing his snacks next year with his dorm friends. Both boys agreed that the snacks were delicious guy snacks.
One thing I learned by going on college tours is that college students love receiving packages. My husband and two sons thought the CampusCube Guy Edition had great snacks and a useful male item. T said it was a great mix of items. I am happy that the snacks are healthy and delicious. All new subscribers will receive the Harry's Truman Razor Handle Kit and the CampusCube's Sinji Pouch Smart Phone Cardholder Wallet which is a wonderful surprise. CampusCube is an excellent choice for college students and parents that want to send high-quality products
Visit CampusCube College Care Package to subscribe or find out more!