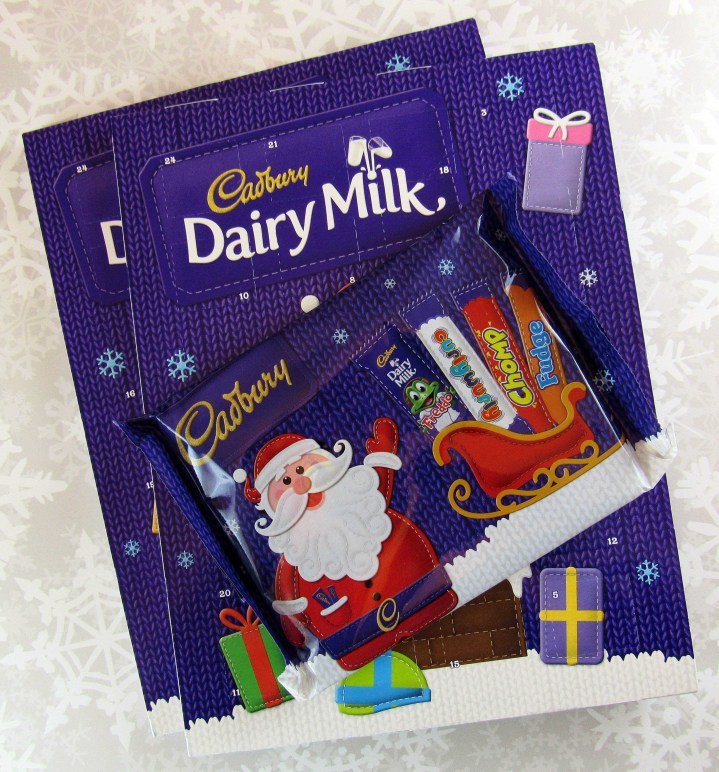 I have been on the search for a gluten-free Chocolate Advent Calendar that my sister could enjoy this Advent Season. I kept coming across UK Gluten-Free Blogs listing the Cadbury Chocolate Advent Calendar ($5.50) as being gluten-free, but it wasn't available to order in the United States until now! I placed my order, paid by Paypal, and received it the next day because the warehouse is hours away from my house. My order total came to $20.83 which included shipping costs.
You can also pick this calendar up on Amazon for about $7 – but the promised shipping dates are well into December.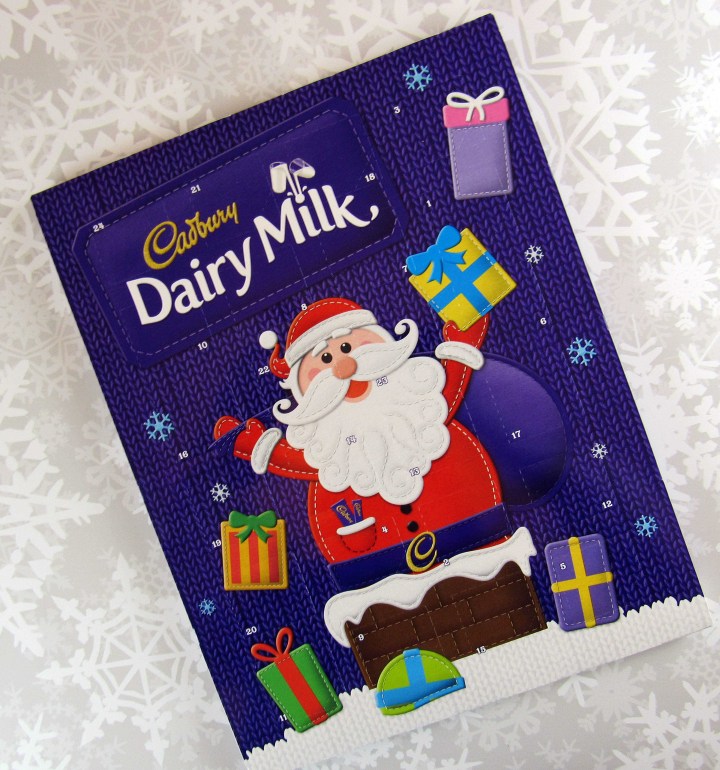 The front is a happy scene of Santa in a chocolate fireplace! The numbers blend into the scene which my eight-year-old loved. It made it harder for him to find box 1.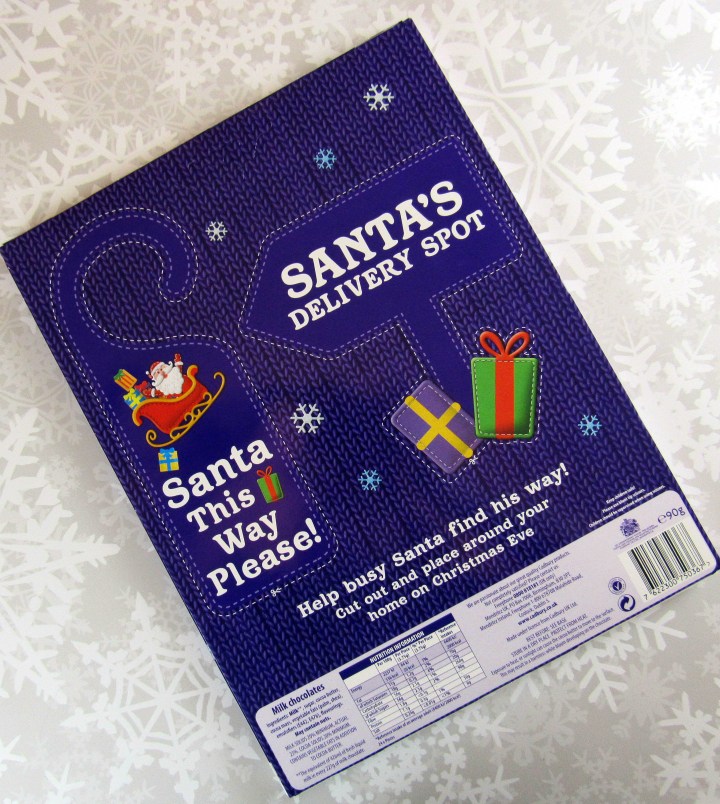 The back had fun cutouts for children to help Santa find his way on Christmas Eve.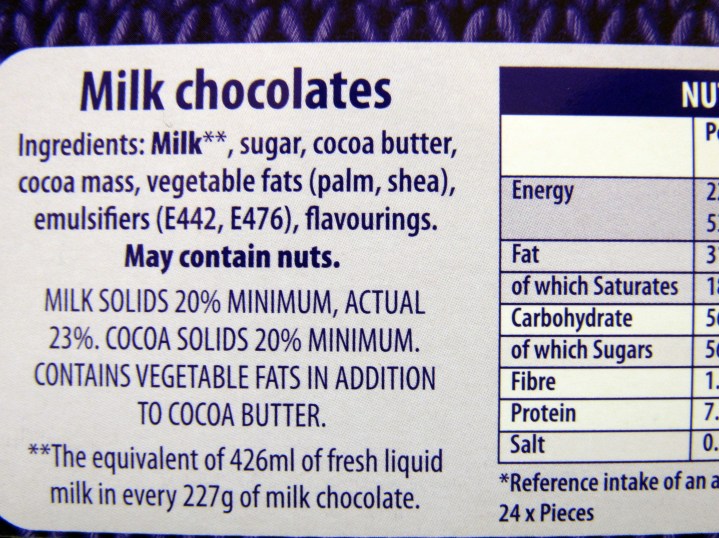 It is not certified gluten-free but this calendar is the closest that I can find for my sister. I did order two because I would be opening one up for review. Plus we love chocolate!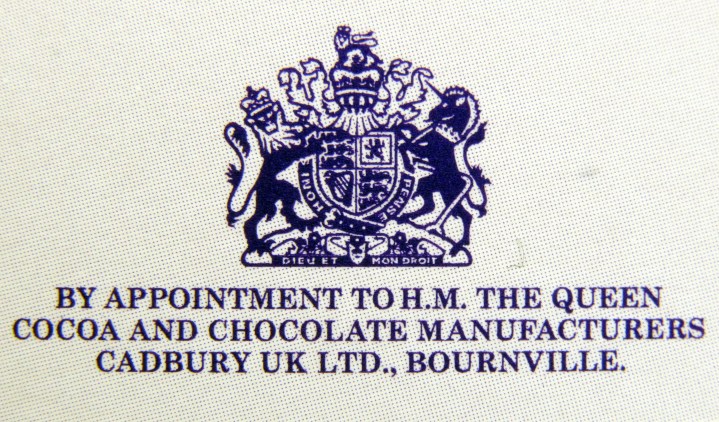 I thought the seal was neat to view.
The numbers are small and unobtrusive to the scene. Who is ready for chocolate?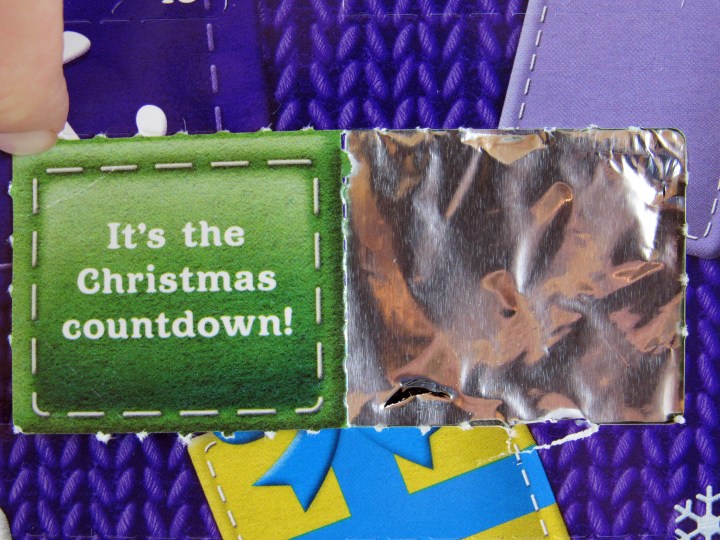 We are ready for chocolate! My nail poked the foil as I opened the box. Box One is the beginning of the Christmas countdown!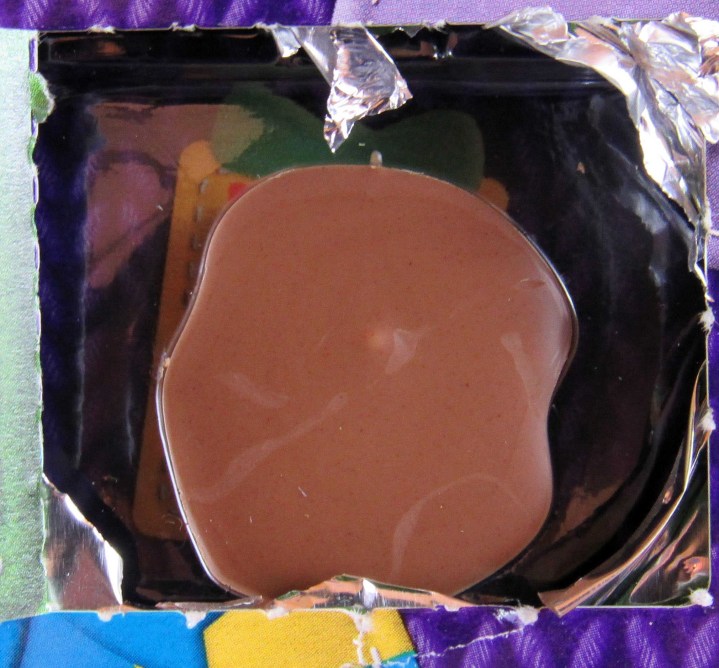 The chocolate is face down waiting to surprise us.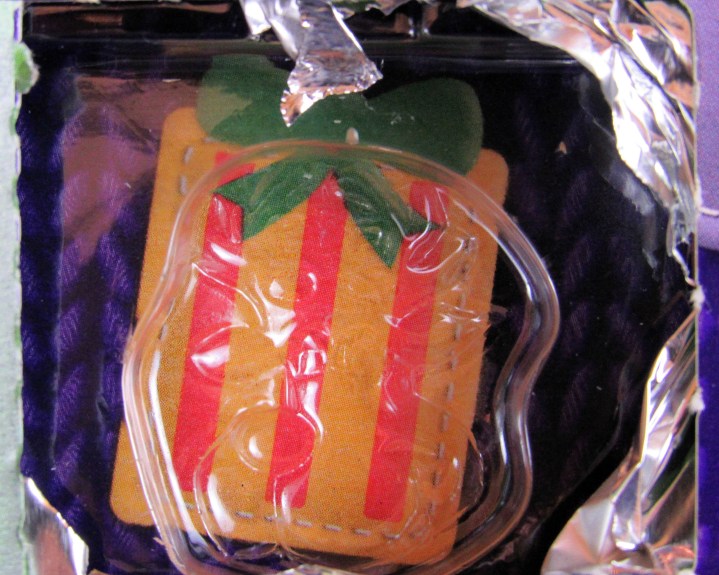 It's a present!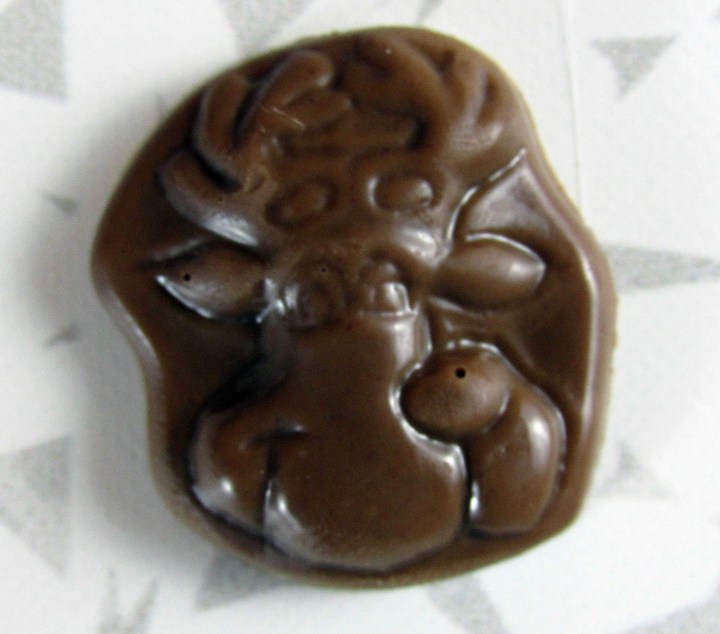 Look at the adorable milk chocolate reindeer. The milk chocolate tastes different than the type that is typically found in USA stores. It has a creamier, more pronounced, milk chocolate taste. My eight-year-old was pleasantly surprised by it.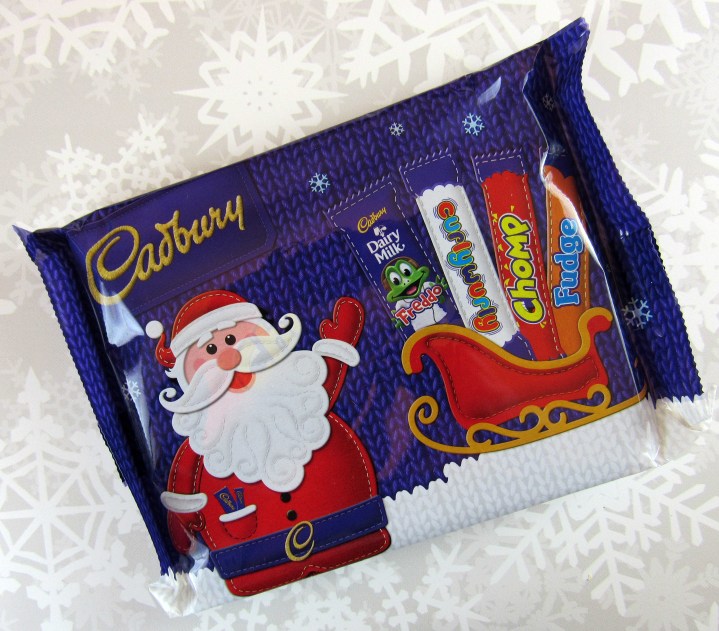 I also ordered the Cadbury Selection Pack ($2.99) for my family to enjoy. I believe there is one bar in it that is not gluten-free. The bars did not last long in my house. I should have ordered the larger Cadbury Santa Selection Box ($5.89).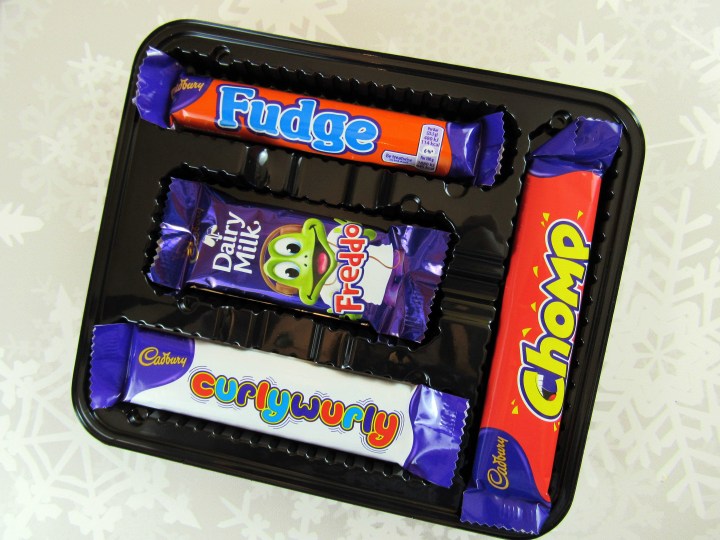 I liked how the bars were packaged in the tray.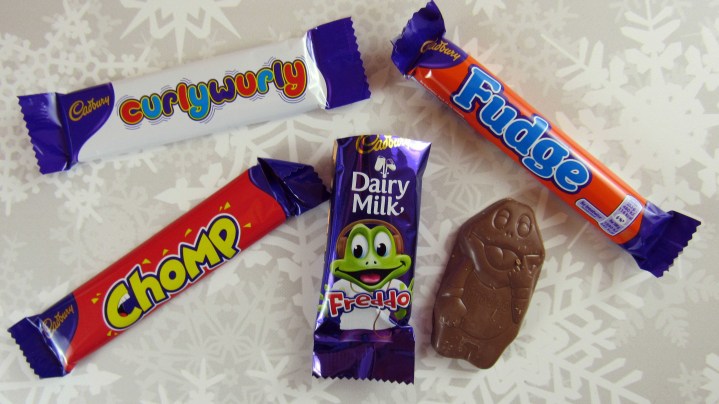 The family enjoyed their delicious treats imported from the UK.
I ordered the calendar from the English Tea Store which, at the time of purchase, was the only place I could find it online in the USA besides Amazon. The English Tea Store offers free shipping on orders over $50.00 although I paid $6.45 for shipping. I did not order on Amazon because at the time of purchase the delivery date for the Advent Calendar was in December.
My sister can not wait to receive the gluten-free Cadbury Chocolate Advent Calendar ($5.50).  She looks forward to enjoying her chocolates as she counts down to Christmas!
Check out the Chocolate & Candy Advent Calendars For a Sweet Christmas Countdown! for other delicious choices.