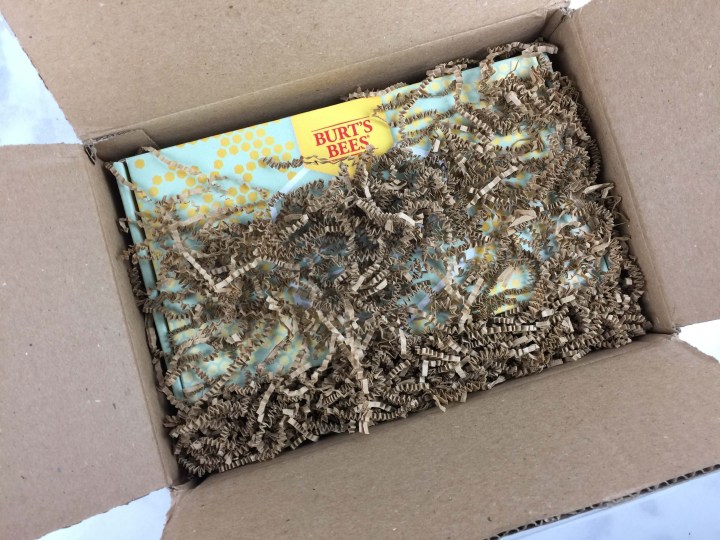 Burt's Box is a new quarterly limited edition box from Burt's Bees. With this box you'll get an exclusive access to 10 of the newest Burt's Bees products like lip colors, face products, and a lot more! This box is said to be worth more than $175.
Note – this box isn't currently a subscription – there were only 350 boxes available and they sold out quickly!
Notify Me about Burt's Bees Limited Edition Boxes
Be sure to subscribe to notifications for this box if it comes around again!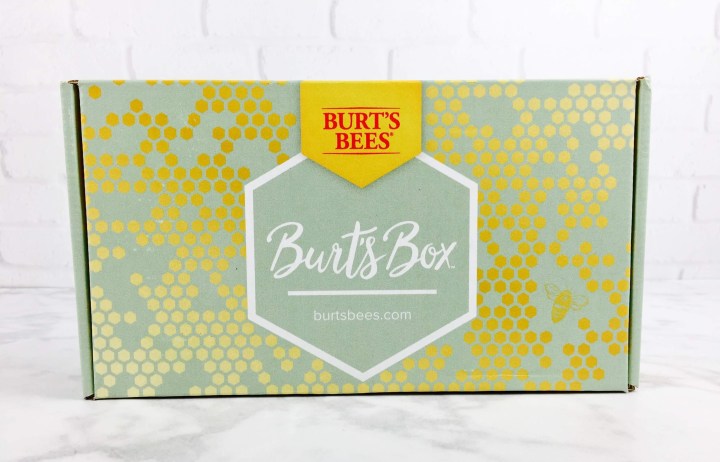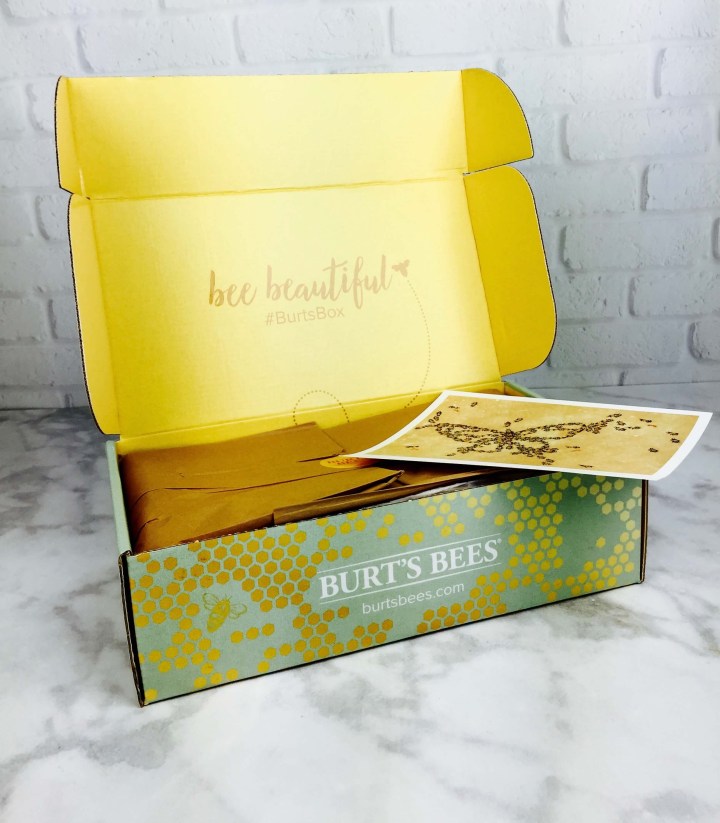 Love the colors! And that "bee beautiful" print inside the box!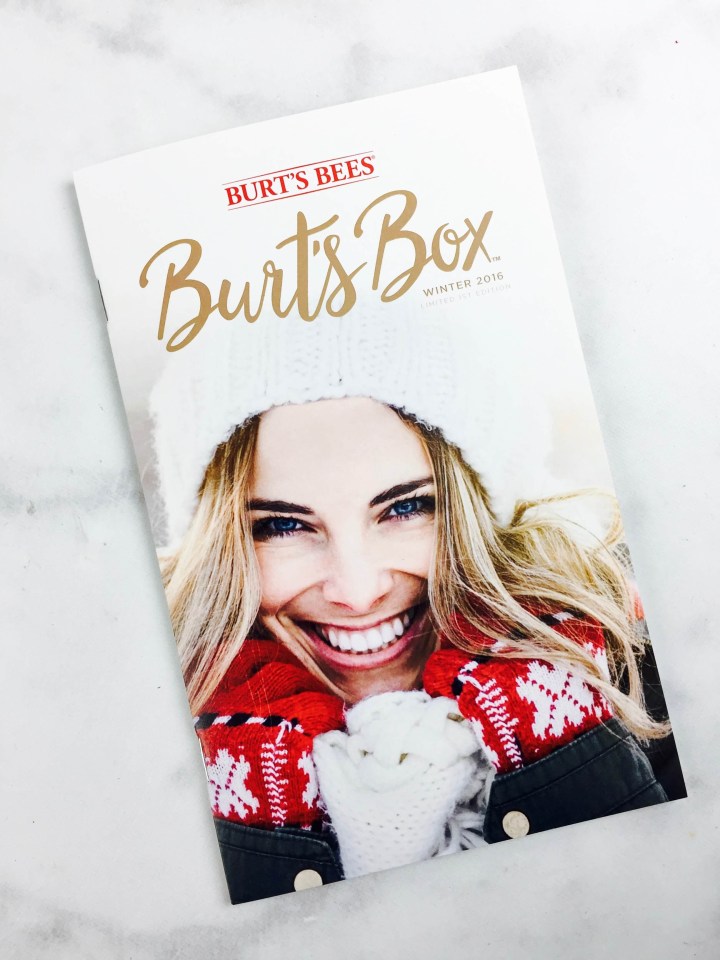 Burt's Box Winter 2016 Magazine! It's a handy information booklet that provides everything you need to know about the items in the box.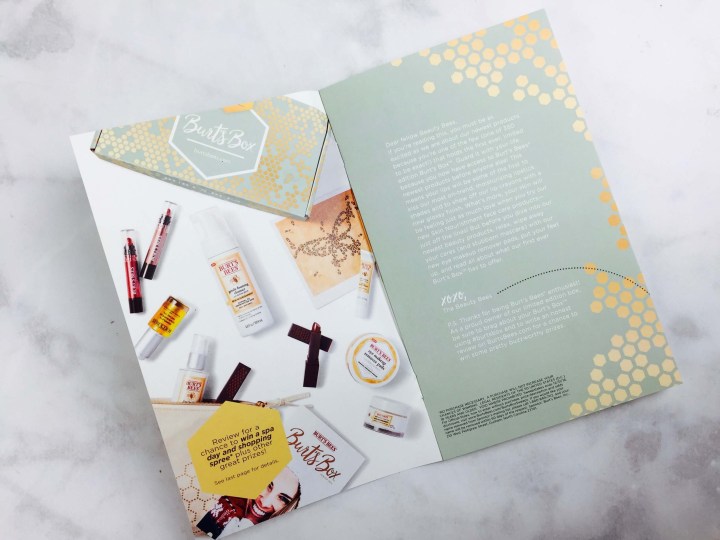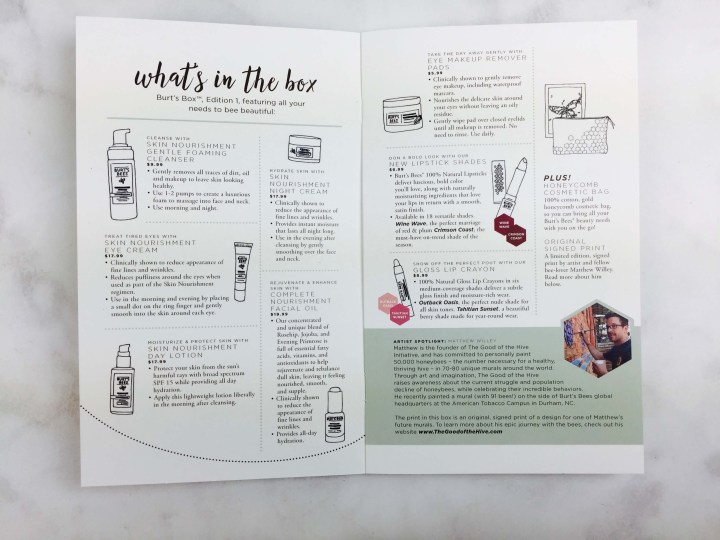 The magazine provides a list of items, with descriptions and cool illustrations too!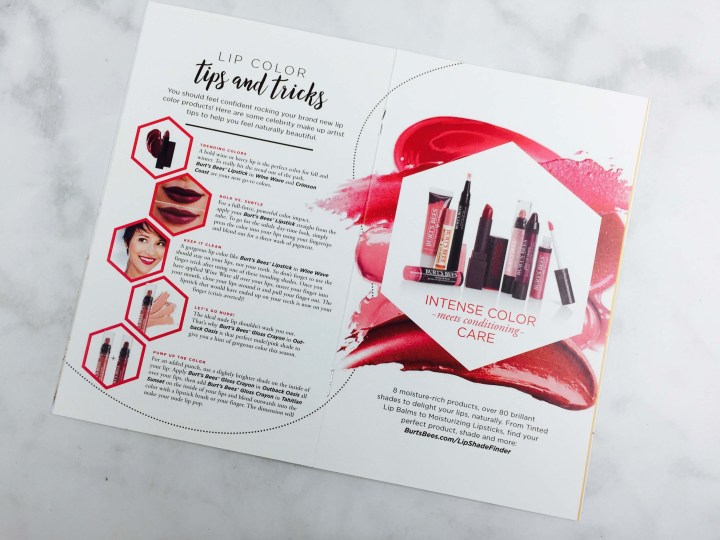 There are also feature articles like lip color tips and tricks, as well as information about proper skin care nourishment.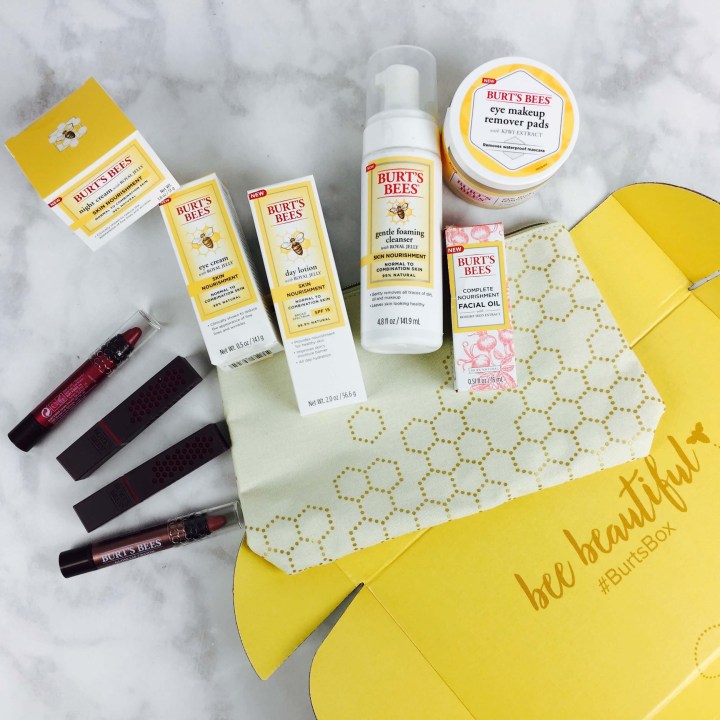 Everything in my Winter 2016 Limited Edition Burt's Box!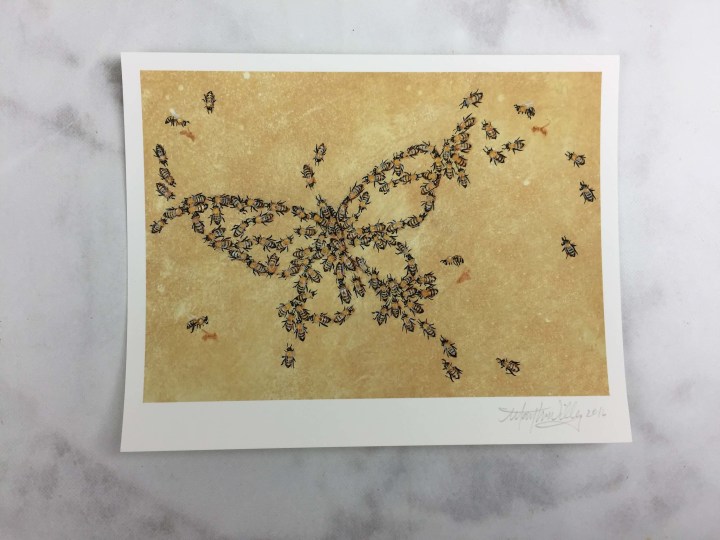 Exclusive Art Print by Matthew Willey – Bee-utiful! This card shall bee-long to someone who is super into bees! It's signed by the artist too.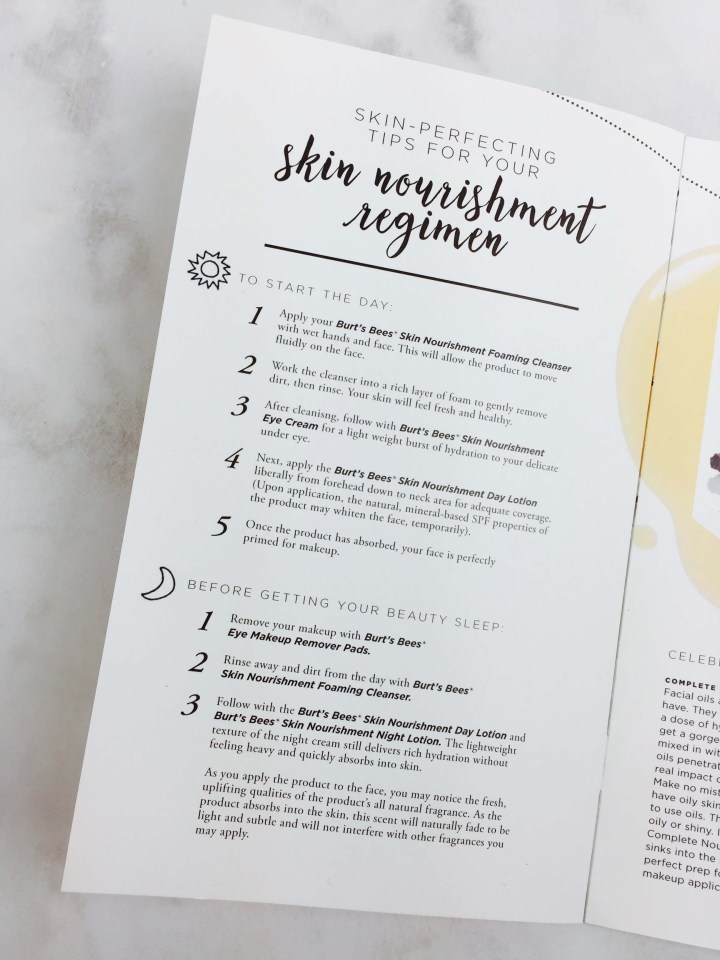 The magazine contained a whole regimen, which is super helpful if you're unclear what order you should use these products in.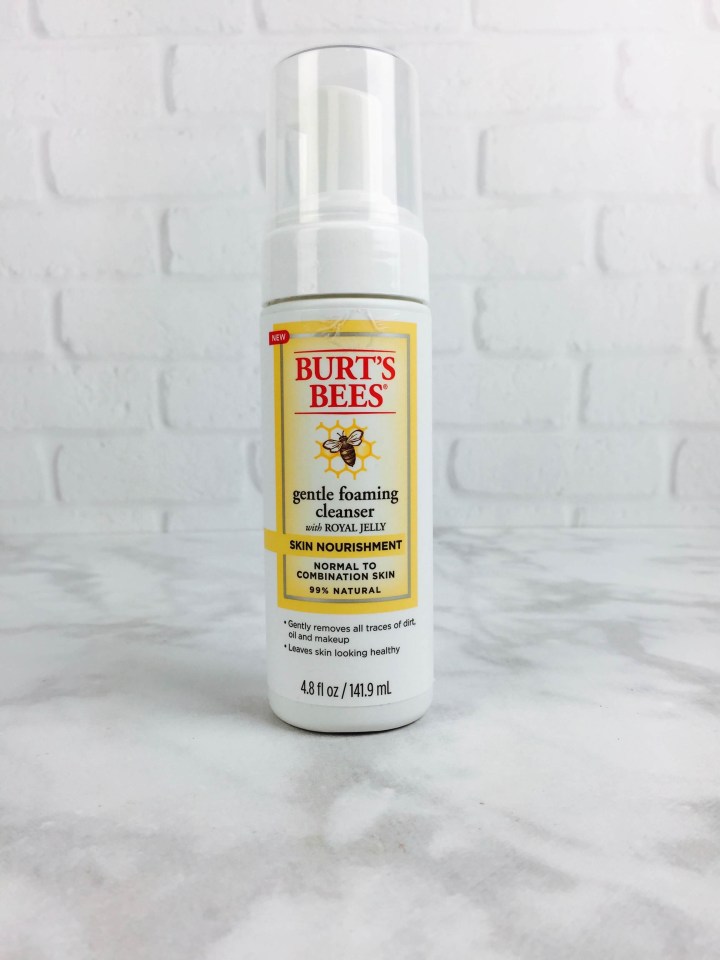 Skin Nourishment Gentle Foaming Cleanser ($9.99) – This is the perfect companion in maintaining the freshness of the skin. Apply the cleanser on your face, massage, and then rinse all the impurities away! Its formula is free of parabens, phthalates, petrolatum & SLS too.
This is a pre-release product, and I think it's neat to try it before it's released for sale!
Skin Nourishment Eye Cream ($17.99) – If you regularly experience puffiness around the eyes, this eye cream can help solve that problem. It also promises to reduce fine lines and wrinkles, plus it's packed with vitamins A, B2 & E. I didn't realize it when taking photos but this product has a really unique squeezy tip that will dispense just the right amount while keeping the product hygienic.
You'll notice that most of these products contain royal jelly, which is full of antioxidants, vitamins B2, B2, B6, minerals, and essential amino acids.
Skin Nourishment Day Lotion ($17.99) – An all-natural moisturizer that lasts all day long. It has SPF 15 and it's dermatologist-tested, but the best thing about it is that it doesn't clog pores! It's lightweight and I think it's a great every day winter SPF.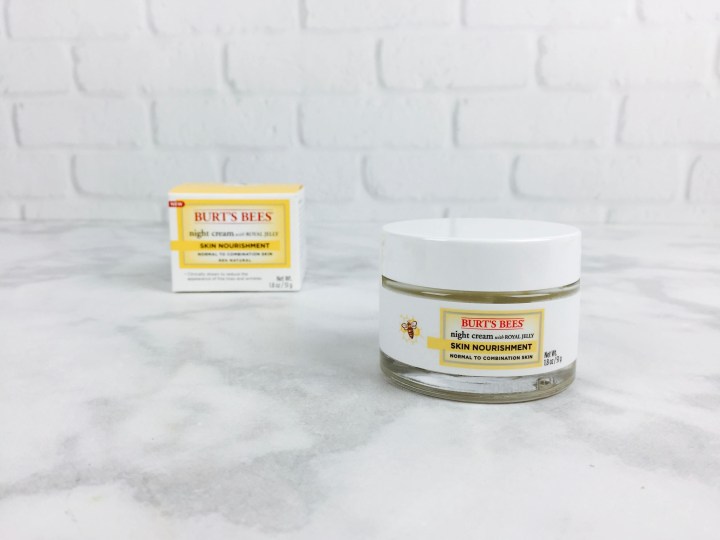 Skin Nourishment Night Cream ($17.99) – This would be a great addition to anyone's nighttime skincare routine. The formula works all night as you sleep, so you'll get to wake up with refreshed skin!
The formula was lightweight, but hydrating. I wish it had a dispenser like the eye cream, which was so neat!
Eye Makeup Remover Pads ($5.99) – Sometimes, eye makeup is just so hard to remove – even using cleanser is not enough – so remover pads like these are really a great help. This pack has a total of 35 sheets. It also has kiwi extract which acts as a moisturizer. Perfect! It easily removed my eye makeup with no irritation.
Complete Nourishment Facial Oil ($19.99) – With ingredients such as Rosehip, Jojoba, and Evening Primrose, this is an anti-aging powerhouse. Good news: it is suitable for all skin types!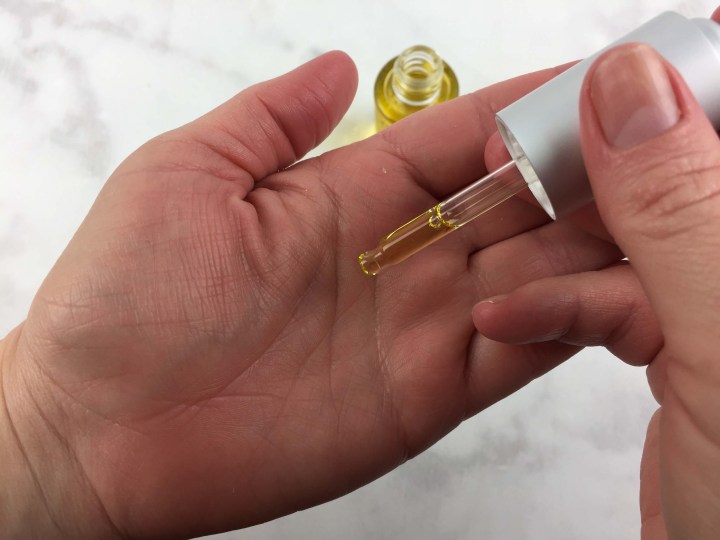 It has a nice dropper dispenser and just a couple drops work to help reduce fine lines.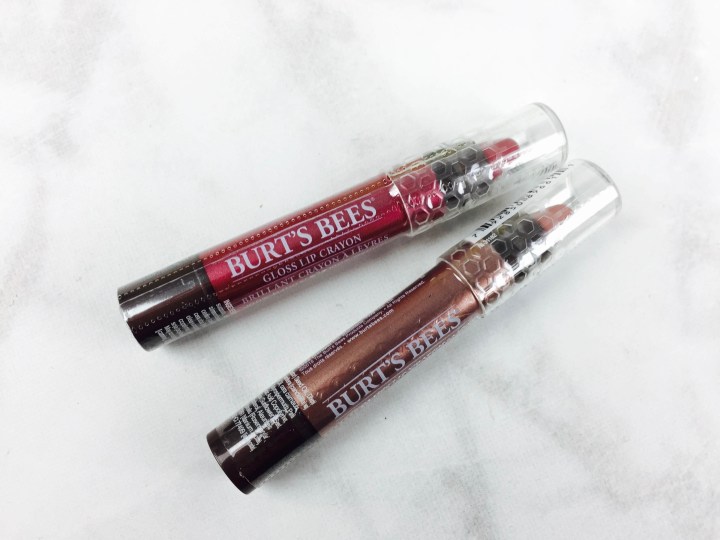 Gloss Lip Crayon in Tahitian Sunset and Outback Oasis ($8.99 each)  These glossy lip crayons are perfect for quick and easy retouches!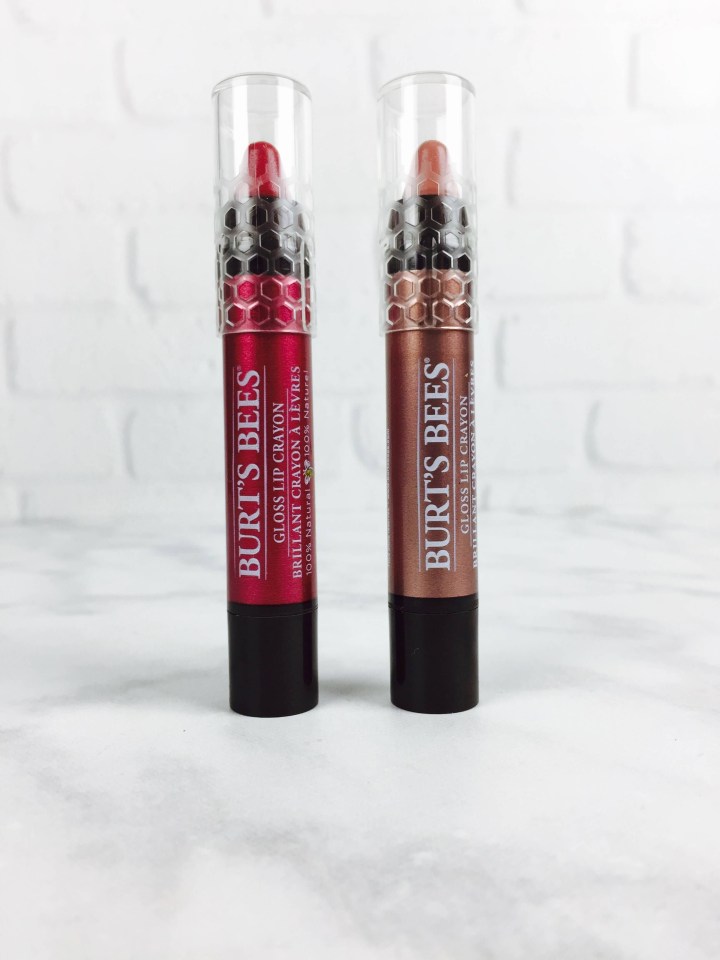 It doesn't have any added flavor or fragrance, which is good if you don't like strong smelling lippies (count me in for that!).
Burt's Bees 100% Natural Lipstick in Wine Wave and Crimson Coast ($8.99 each) Dark lip colors for winter? Perfect! These lipsticks are 100% natural and they can last for approximately 8 hours. Ingredients include moringa oil & raspberry seed oil, making it glossy and… soft? That's the best way I can describe it – this lipstick is totally smooth.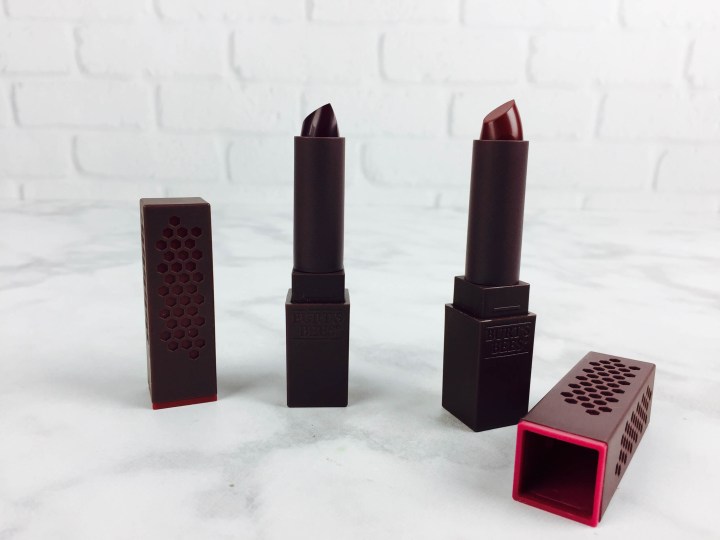 These colors are delicious. The Wine Wave is on the LEFT.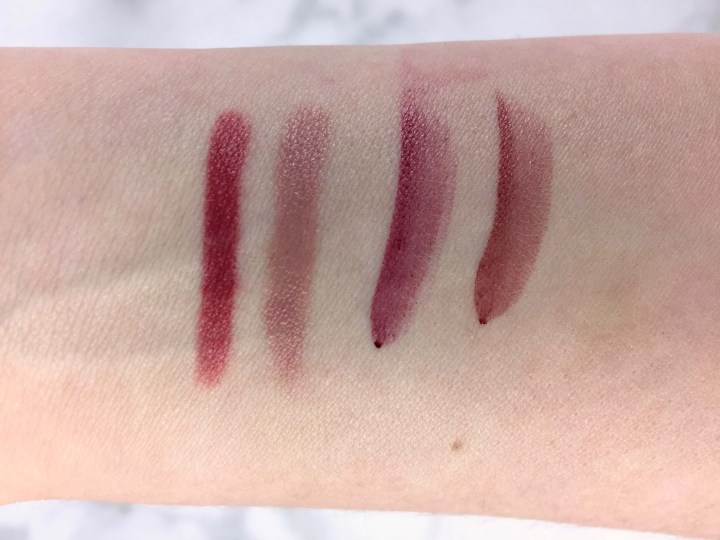 Um, I'm in love! From left to right: Gloss Lip Crayon in Tahitian Sunset and Outback Oasis, then the lipstick in Wine Wave and Crimson Coast (the colors for the lipsticks don't match up to what you'd think judging by the sticks!).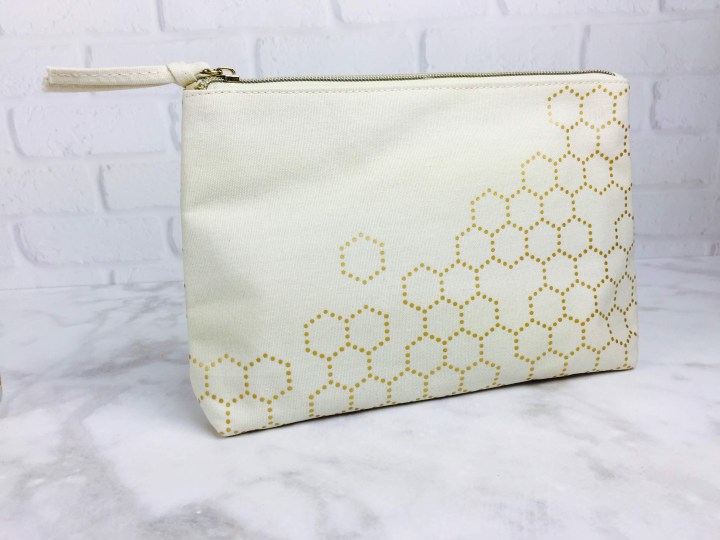 Honeycomb Cosmetic Bag – And to top it off, there's a nice zip bag that can fit all of the items from the winter box. Lovely little honeycomb pattern!
I came up with a value of $126, not including the cosmetic bag or print, which I'd be a little hard pressed to ascribe a $49 value to. Nevertheless the value was really awesome – 2.5 times the cost of the box plus the additional goodies. I thought it was really unique to be able to try the new products and shades before they hit the market, plus Burt's Bees and natural beauty fans would never go wrong with any of the products in this box.  I loved that they delivered an entire skin regimen and complete instructions. The only room I can see for improvement is to make more boxes available, and add color preferences (I would love to see foundation/skin makeup included in future editions!).
What did you think of Burt's Box?