Bumby Box is a monthly eco-friendly toy and book subscription service for infants, toddlers and preschoolers that tailors their deliveries to each child's interests and developmental needs! When you sign up, they send you an email asking you what your child's favorite activities are. They also ask whether your child is approaching any significant milestones, such as potty training, moving into a new house or becoming a brother or sister. Based on your answers, they curate a box especially for your child.
What's amazing to me is that even after this initial correspondence, they continue to stay in touch. They ask whether or not you were happy with the previous box and what new interests your child has developed so that they can "adjust the items (they) send to keep up with each child's pace." "It helps (Bumby Box) know when to send something a bit more challenging for (the child) to try." The folks behind this box care a lot, try really hard and are extremely successful as a result!
DEAL: Save 10% on your entire subscription with coupon code BUMBY10.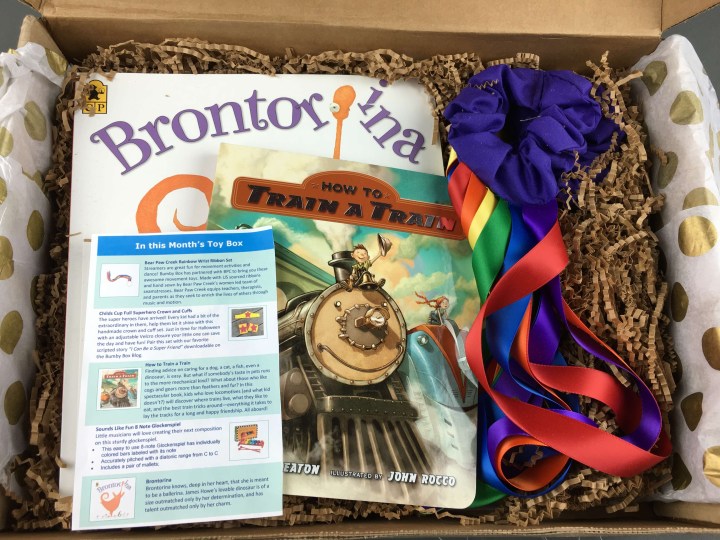 Each box contains approximately 3-4 eco-friendly toys and books. Included toys are always free of phthalates, PVC, BPA and other harmful plastics. Paints and inks are either water or soy-based. While all included manufacturers support their own communities, treat their workers well and provide them with fair wages, Bumby Box strives to do the same as well: it donates toys to nonprofits that help families and children in times of crisis. This is a box to feel great about! Bumby Box promises that the total value of the box will always exceed the amount paid for the box.
Each box of toys and books arrives well-packaged along with descriptions of the box's contents.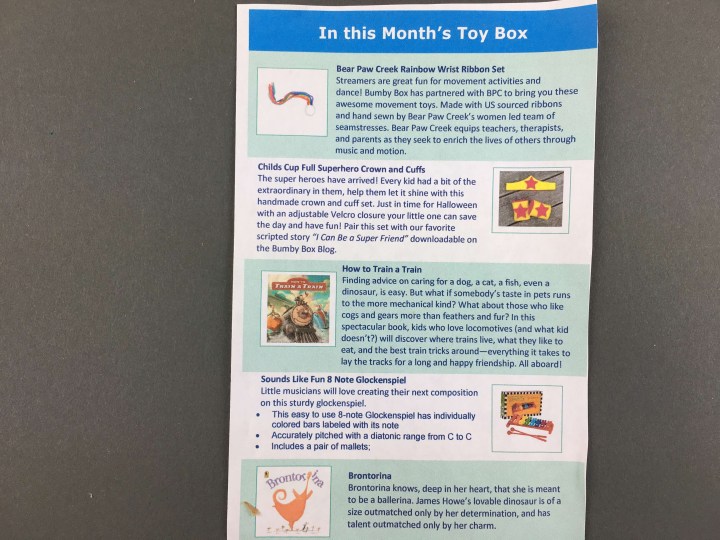 As always, Bumby Box has managed to deliver a box of books and toys that we love. Although we didn't know it before receiving this box, now that we've seen and played with these items, we can't live without them!
Sounds Like Fun's Glockenspiel ($13.79) is tuned and ready to go. I love how its color-coded metal bars arrive with their notes printed on them. I also love how the glockenspiel arrives with two mallets for easy playing. Up until now, my kids have tried to get by with Fisher Price's xylophone. If I had known about this alternative sooner, we never would have bothered with the Fisher Price toy.
These Wrist Ribbons  by Bear Paw Creek ($9) are the perfect addition to family music time. With inviting colors and a silky texture, what child wouldn't want to dance to music while waving these around?
My family loved Child's Cup Full's Superhero Crown and Cuffs (price unknown)! Since they're well-made and adjustable, they should last us a long time.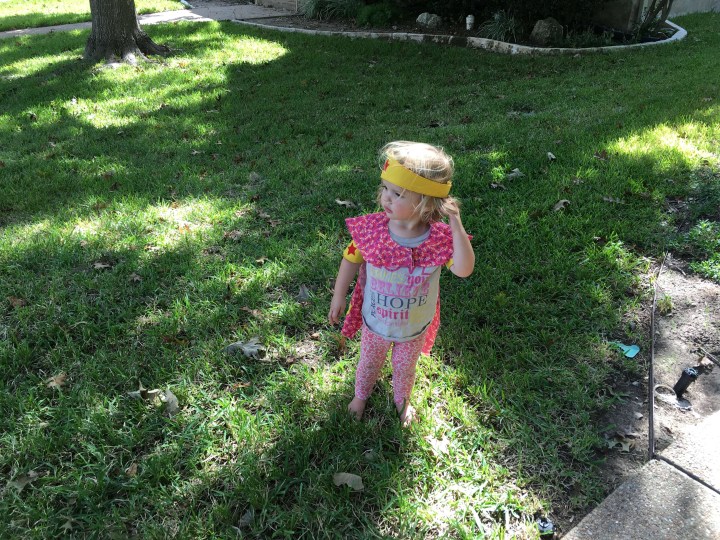 My daughter donned the super hero cape that her brother made a couple of weeks ago at our local children's museum and had fun saving the world from the comfort of our front yard.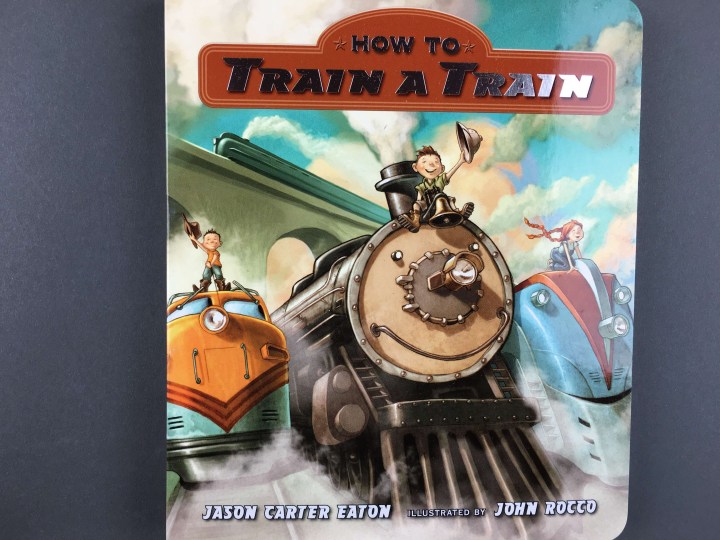 How to Train a Train by Jason Carter Eaton ($7.99) is an adorable look at trains and how to care for them.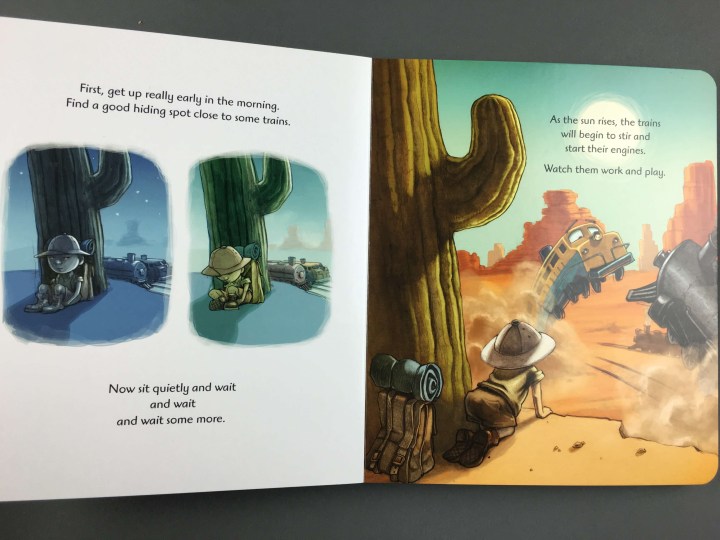 In the book, the trains are like pets. Once kids figure out what their trains like to do, they can move on to teaching them cool tricks. Once the kids have established a relationship with their pet trains, the trains might even let them climb aboard for a ride! Not only does this book include a lot of good information about trains, it also talks about empathy and offers some good advice on how to develop relationships with pets. My entire family loved it!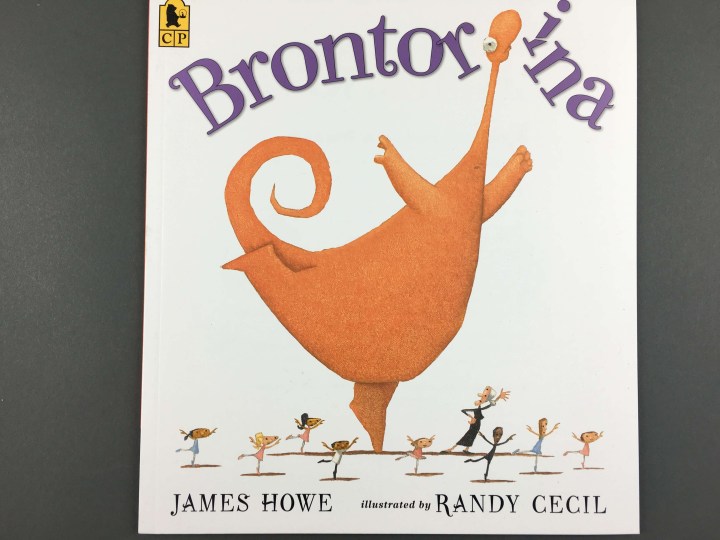 Brontorina ($6.99) was also a hit! Everyone enjoyed the story of the dinosaur who wanted to be a ballerina, and I especially appreciated the message at the end: if someone says you can't do something, the problem is probably that they don't know how to accomodate you. In other words, the problem is with them, not you.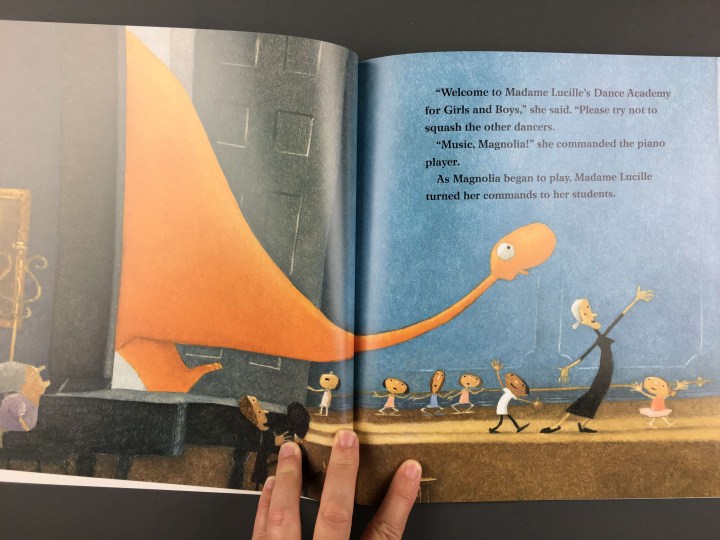 I loved how everyone in the story brainstormed new ways for the ballet school to adapt so that it could accommodate the dinosaur. I also loved how both boys and girls were enrolled in the ballet school.
Frankly, I cannot imagine a better curated toy, book and art supply box for kids than Bumby Box! We love it! The quality is always excellent, and I love how they include special hand made toys for my kids to enjoy. My daughter and I cannot wait to receive next month's shipment!
Have you tried Bumby Box?