BookUBox  is a book box for kids. They have a couple different subscriptions from monthly, to bimonthly, and from just books to books and other stuff. I'm an avid reader and it follows that my son is right along beside me. He is going through books so fast lately that getting some new ones for him each month is so fun.  When you sign up for the subscription you will fill out a profile with name, age, likes, reading level etc so that they can select books that will be right for your kid. I get this book for my 8 year old 3rd grade son.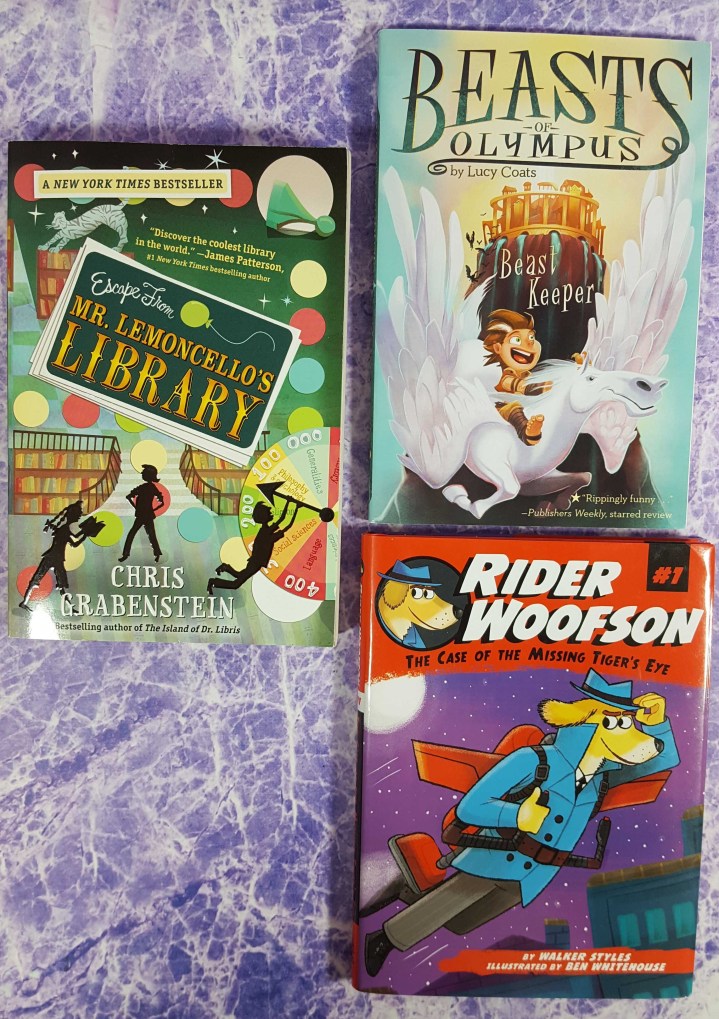 We received three books this month.
DEAL: Get your first box free when you sign-up for a 3 or 6-month subscription with coupon code BOOKADDICT. You can also use coupon code 100NEW to get your first box half-price!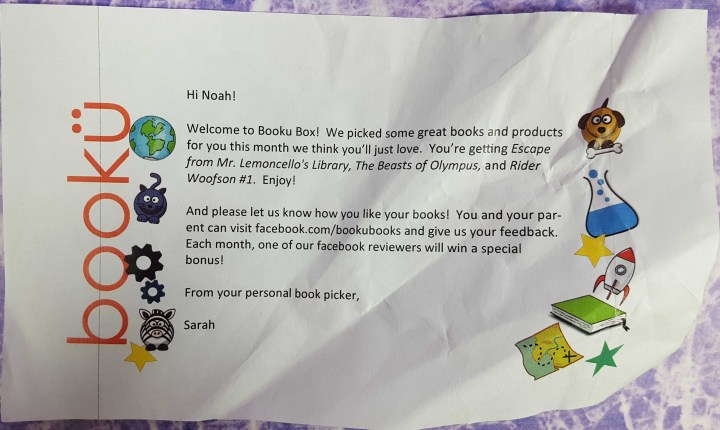 There was also a cute note from our personal book picker Sarah. It got a little wrinkled in the shipping but it is still legible and gives all the pertinent information.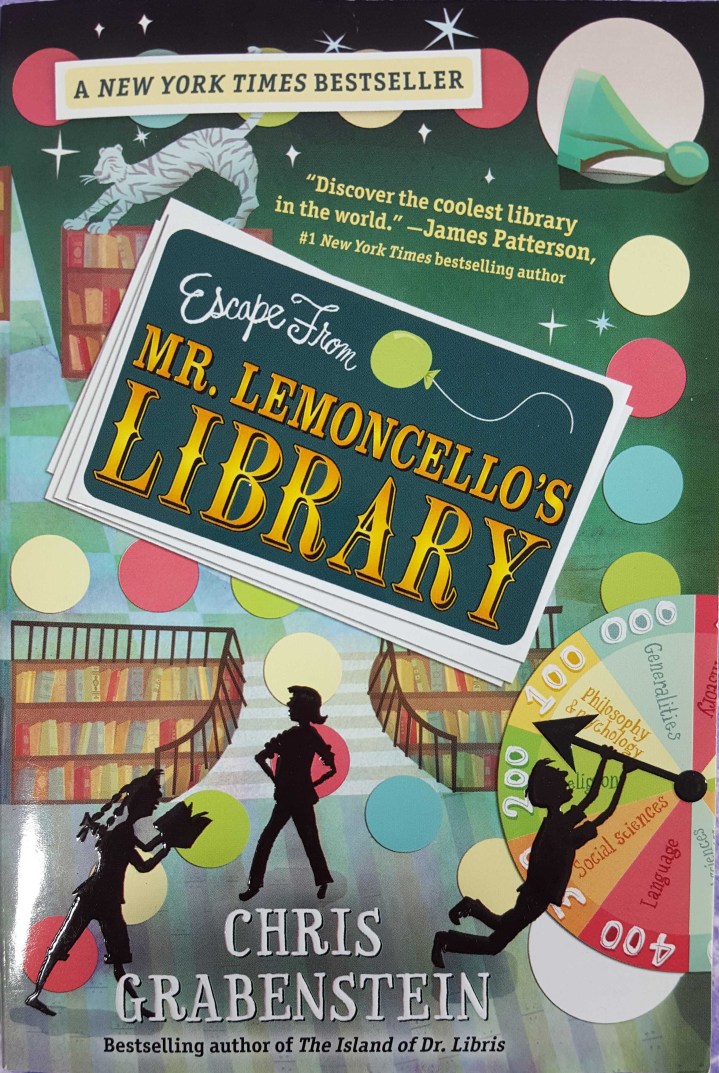 Escape from Mr. Lemoncello's Library by Chris Grabenstein ($6.09) – This one is described as Charlie and the Chocolate Factory meets Night at the museum which is right up my son's alley. He loves both of those movies and anything as a cross of those should be fun.
Kyle Keeley is the class clown and a huge fan of all games—board games, word games, and particularly video games. His hero, Luigi Lemoncello, the most notorious and creative gamemaker in the world, just so happens to be the genius behind the construction of the new town library. Lucky Kyle wins a coveted spot as one of twelve kids invited for an overnight sleepover in the library, hosted by Mr. Lemoncello and riddled with lots and lots of games. But when morning comes, the doors stay locked. Kyle and the other kids must solve every clue and figure out every secret puzzle to find the hidden escape route!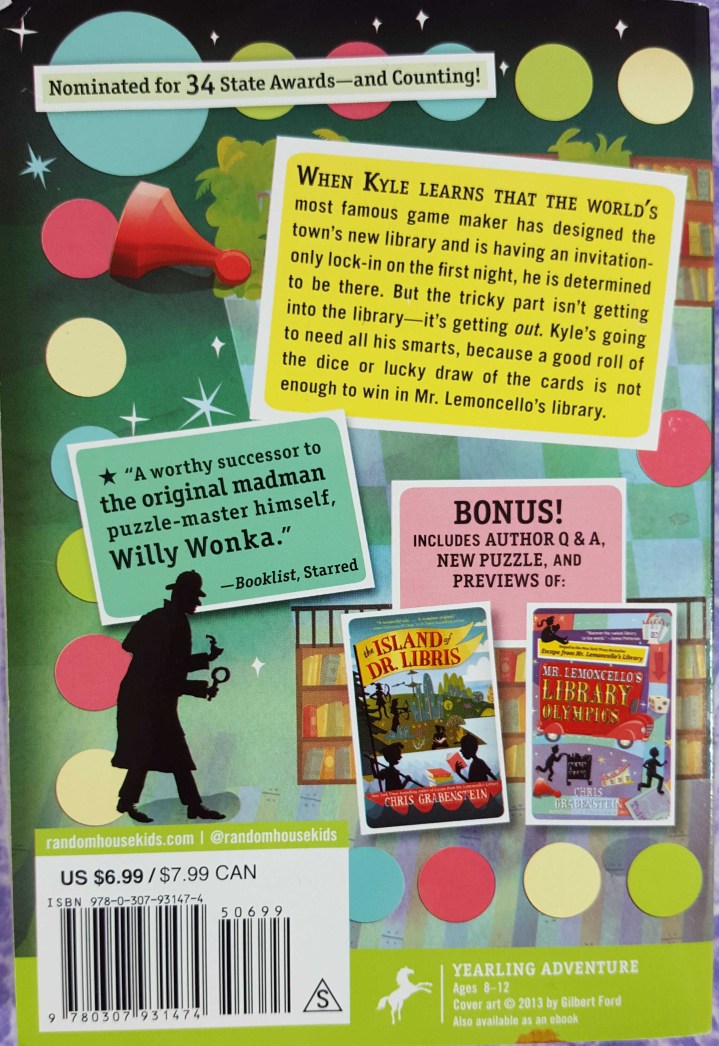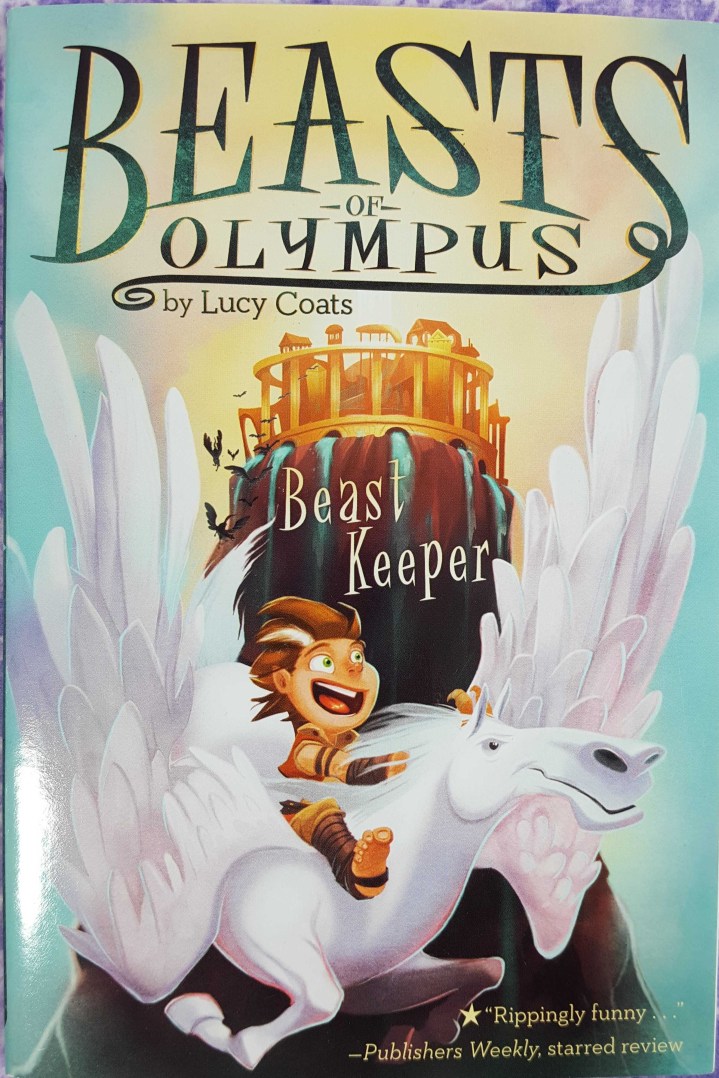 Beasts of Olympus by Lucy Coats ($4.93) – This is the first book in the Beasts of Olympus series and I might just be as excited as Noah is about this one. Once he started reading the Percy Jackson books he is now obsessed with all things mythology and this one will go along with his interest.
Pandemonius, also known as Demon, the 11-year-old son of the Greek god Pan, is unwillingly roped into a messy job as a stable boy caring for the mythical beasts of Olympus. While the story remains mostly true to the original mythology, plenty of humor and some modern slang are inserted, such as when the hapless hero debates how to address his father, "Your Godness? Your Holiness? Your Dadness?" Scatalogical humor abounds as Demon copes with mountains of beast poo and flatulent Cattle of the Sun. Purposeful anachronisms such as robots and a computerlike machine made by Hephaestus, god of the forge, are presented as evidence of the Greek gods' omniscient powers. Hercules is the villain in this tale as Demon works on doctoring up poor animals injured during his Twelve Labors. Demon's ability to speak with animals comes in handy as he soothes cranky creatures, such as a bald Nemean lion, Stymphalian birds in need of new feathers, and a Cretan bull that has lost its fire. His biggest challenge is curing Hera's beheaded pet Hydra. Energetic cartoon illustrations enhance the fast-paced excitement. A glossary and pronunciation guide featuring all the major players in the Greek pantheon are included.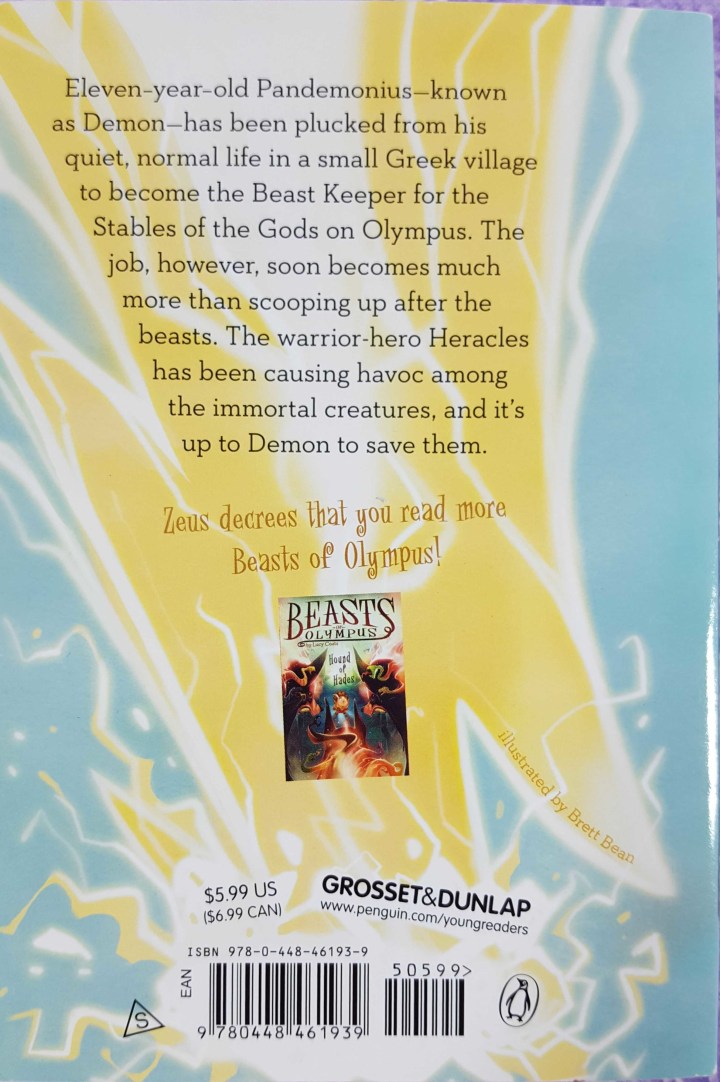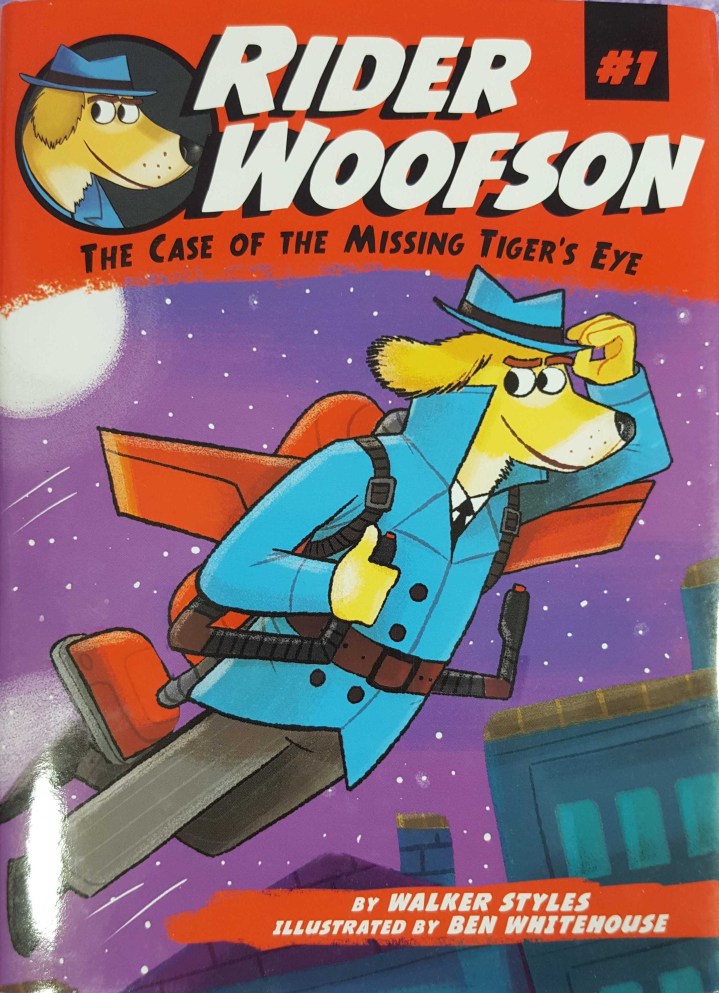 Rider Woofson: The Case of the Missing Tiger's Eye by Walker Styles ($16.99) – This one has lots of pictures in it and is a bit of an easier read so it will be great for Noah when he just wants an easy read but it will also be good for my other son who is just beginning his reading journey.
Meet Rider Woofson, a dog detective with a nose for finding clues and trouble. Along with his pack of canine investigators, those pups are always on a hunt to collar criminals in a brand-new mystery series.

Welcome to Pawston, the animal capital of the world. Every day, thousands of animals go about their business, behaving as good citizens should. But there's a darker side of Pawston known as the criminal underbelly. And it was not the kind of belly you wanted to scratch unless you wanted to get bitten!

That's where Rider Woofson—the best dog detective in Pawston—comes in. And with the help of his pals in the Pup Investigators Pack, the criminals won't stand a chance…even if they commit the purr-fect crime.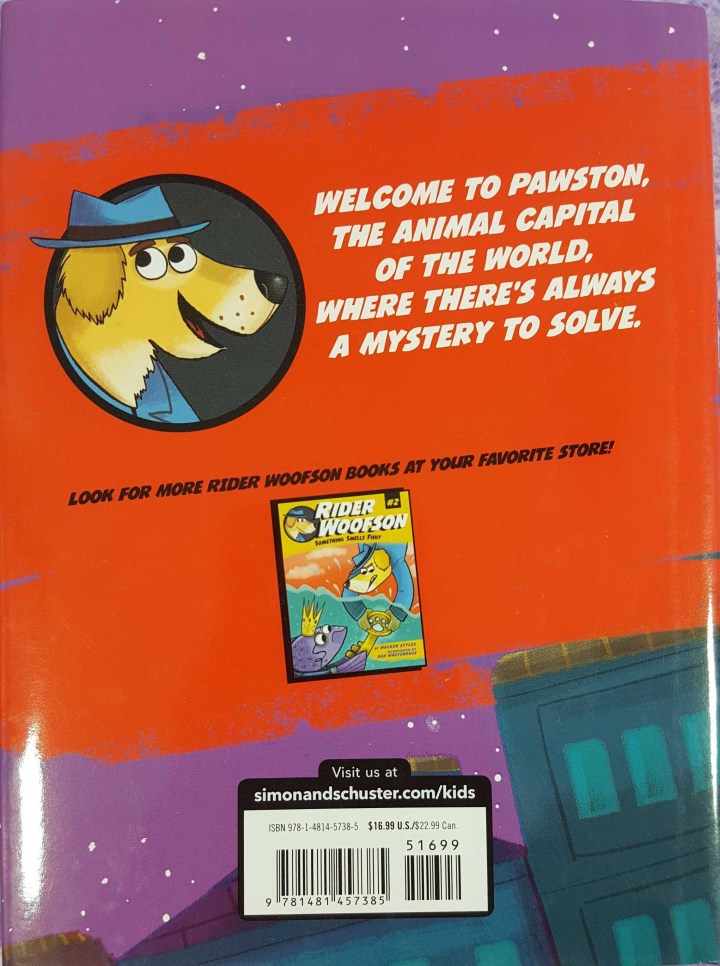 We are so excited for this BookUBox  subscription and my son can't wait to dig in and read his new books. He was very excited that they were the first books in some series and has already asked when I can order him some of the others.  I love that he is really into books and his love of reading is really blooming and this will be a great way to learn some new authors and get him to read outside his little bubble of preferred authors.