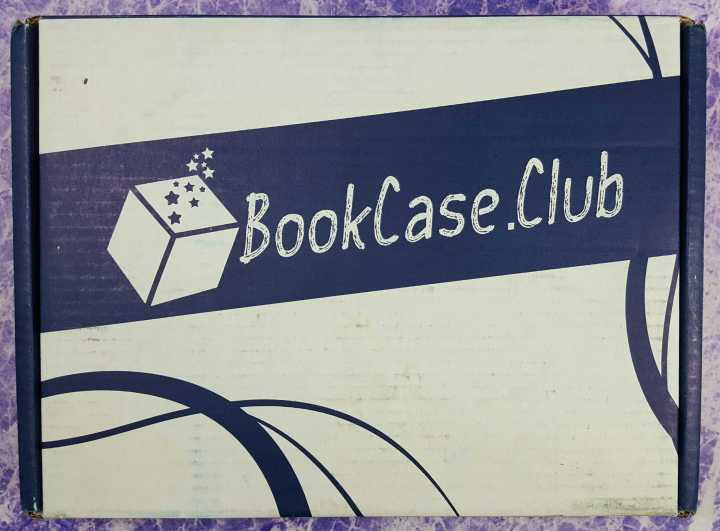 BookCase.Club is a monthly book subscription box. Every month you'll receive two hand-picked books in one of eight genres. (For the children's picture book box you'll get four books!) This is an inexpensive book subscription – less than $15 including shipping per month!
When you sign up you'll pick the genre. I selected Blind Date because I love Paranormal Romance novels! I have been devouring books lately and this is my go-to reading choice so getting new ones each month is perfect.
DEAL: Save 10% on your first month with coupon code CRATEJOY.
The first look into my box. There isn't much to these boxes and they include the two books and then a note/info sheet. There is usually some packing paper rolled up around the edges to help with shifting during shipping. Most months we receive one hardback and one paperback book and that is what we got this month.
The inside of the info card has a little blurb about each book.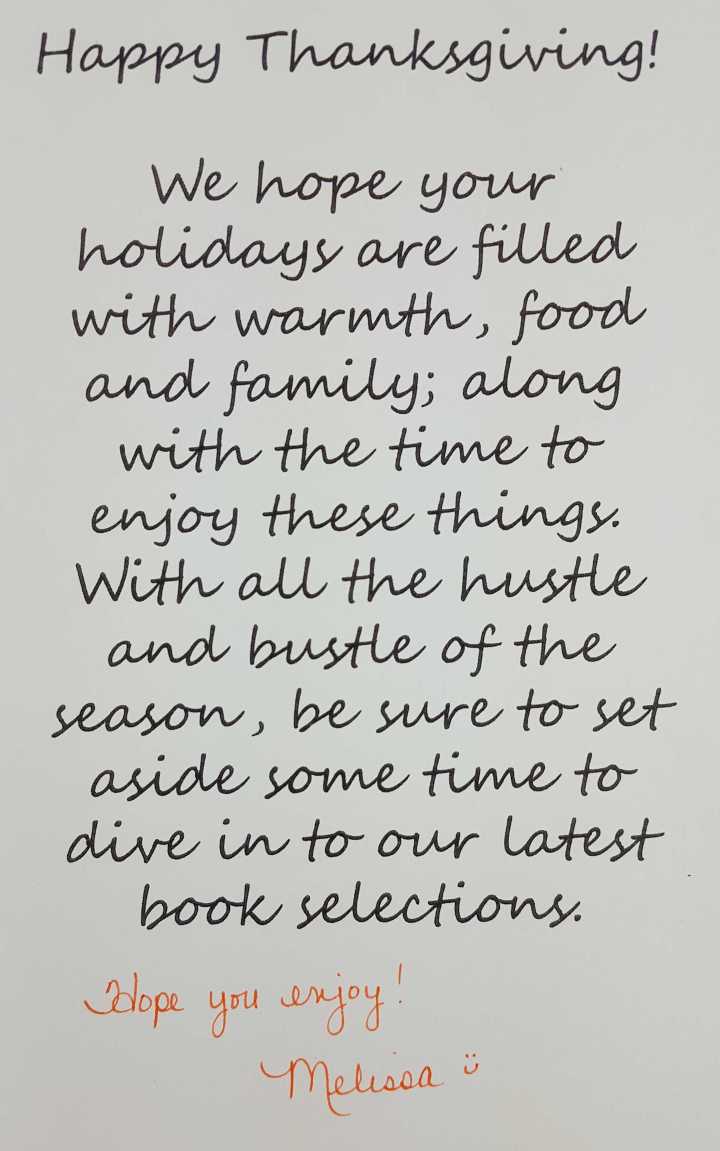 The note this month is from Melissa, talking about Thanksgiving and how the season gets busy now so remember to set some time aside for a good book.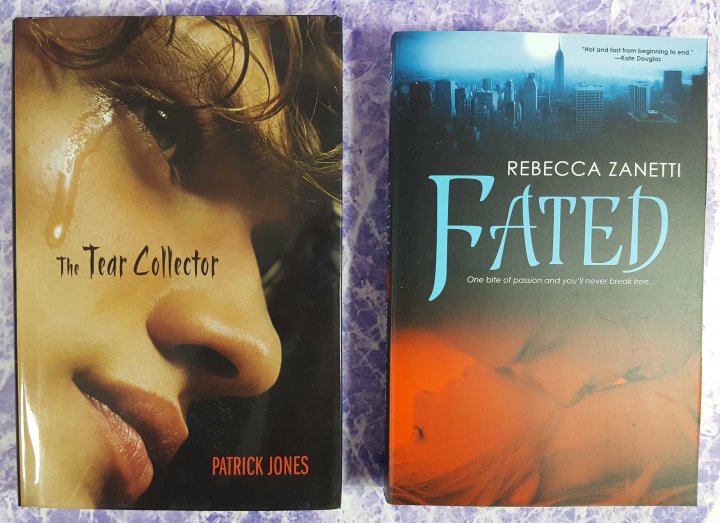 The November Blind Date books, The Tear Collector by Patrick Jones and Fated by Rebecca Zanetti.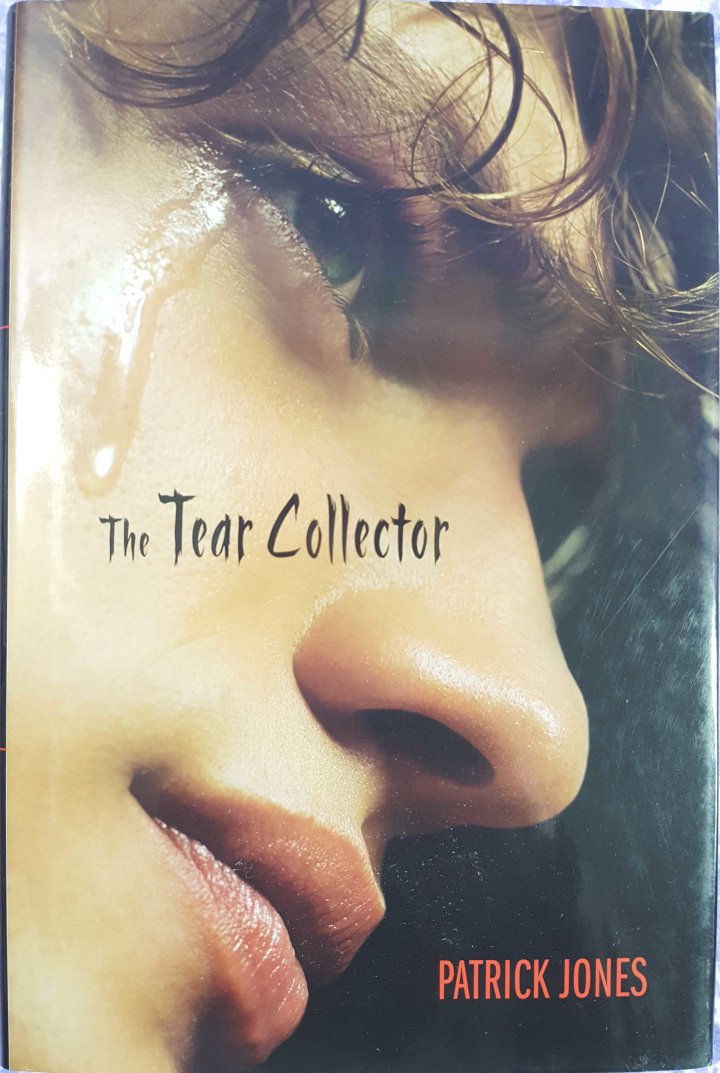 The Tear Collector by Patrick James ($16.99) This is an interesting take on the vampire stories we are all used to. Instead of feeding on blood these "vampires" feed off of human tears. It sounds very exciting and I'm curious to see how it works out for everyone. I love a little vampirism with my romance.
Fans of urban fantasy should prepare for a new kind of vampire-one that feeds off of tears instead of blood. Descended from an ancient line of creatures that gain their energy from human tears, Cassandra Gray depends on human sorrow to live. Her job as a grief counselor at the hospital provides the perfect cover to keep this secret safe, and any time a friend needs a shoulder to cry on, she's there. Only Cass has grown tired of living a lie and wants to live like a human, especially now that she's found someone worth fighting for. With a perfect blend of supernatural and romance, Patrick Jones treats his current fans to a different taste of storytelling and will have new ones scrambling to devour this unique offering.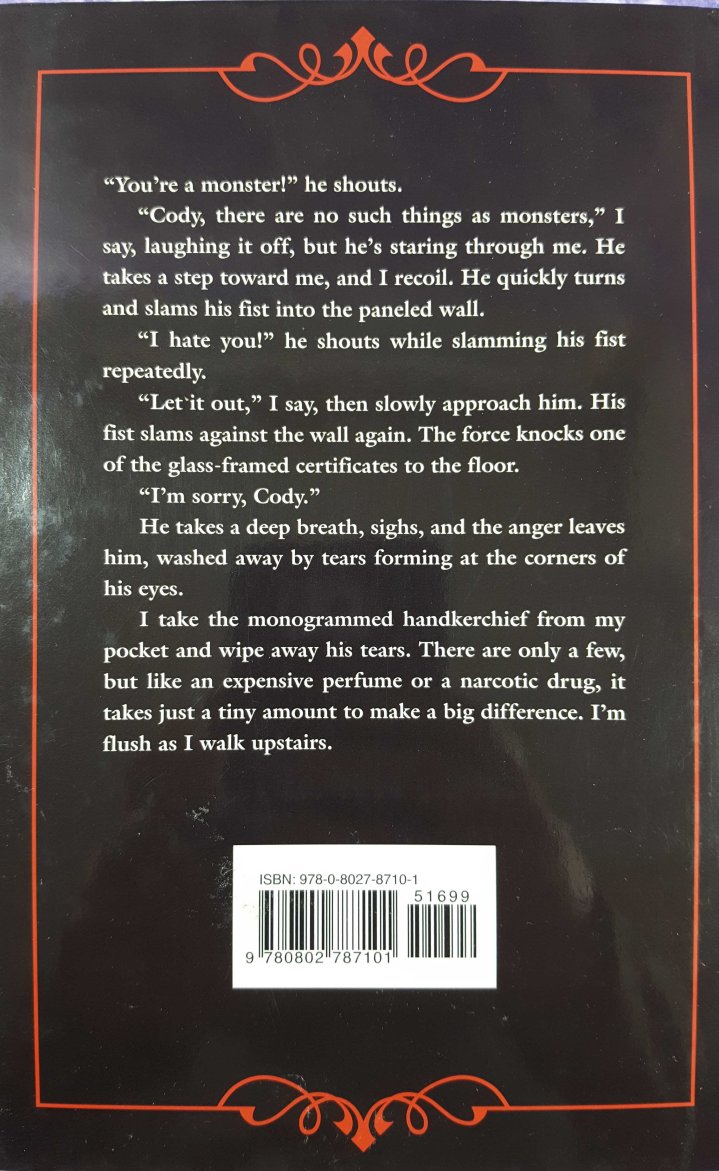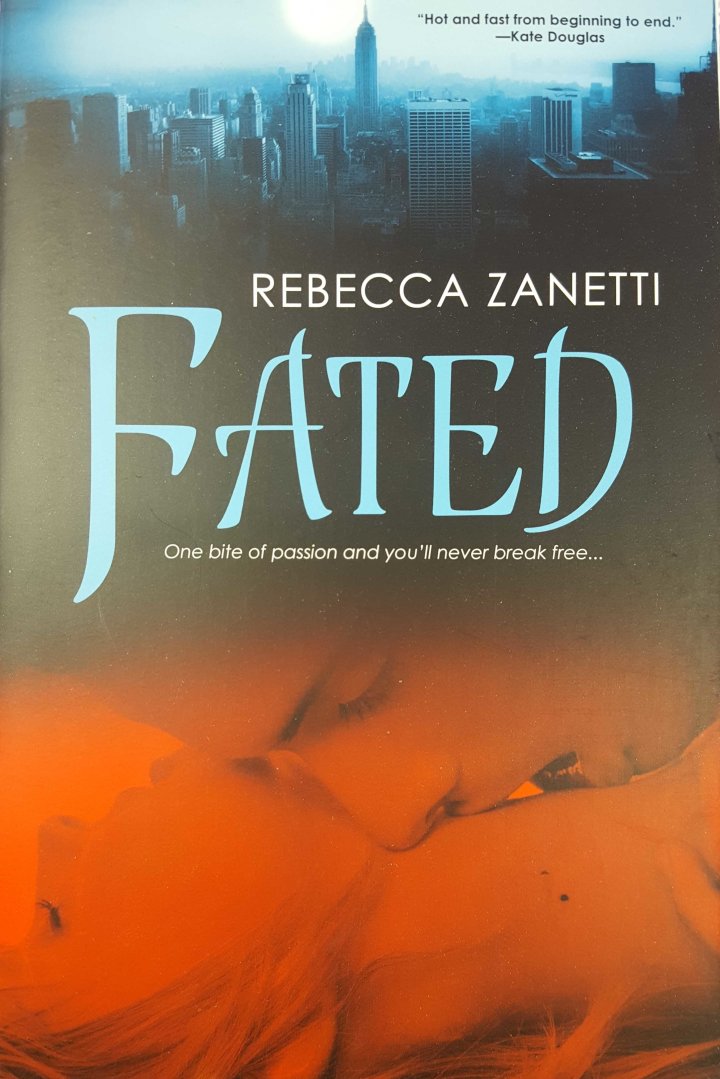 Fated by Rebecca Zanetti ($14.00) This is the first book  of seven in the Dark Protectors series. This sounds like a great vampire series where a virus is spread among the population.
The Kayrs family leads not only the vampire nation, but also the Realm, which is a coalition of vampires, shifters, and witches. Years ago, an evil vampire race called the Kurjans declared war on the Realm by creating a deadly virus that infects vampire mates. The virus attacks chromosomal pairs and takes mates from immortal to human, and maybe down to death. No cure for the virus has been found for mates, and the vampires, who are male only, know that time is running short. (The Realm Enforcers is a spinoff series where several of the Dark Protectors will make appearances).
We got the first book in the series in our box this month and I can't wait to dig in.
MARRY ME

Cara Paulsen does not give up easily. A scientist and a single mother, she's used to fighting for what she wants, keeping a cool head, and doing whatever it takes to protect her daughter Janie. But "whatever it takes" has never before included a shotgun wedding to a dangerous-looking stranger with an attitude problem. . .

OR ELSE

Sure, the mysterious Talen says that he's there to protect Cara and Janie. He also says that he's a three-hundred-year-old vampire. Of course, the way he touches her, Cara might actually believe he's had that long to practice. . .
I can't wait to dig into my books this month. They are both vampire in nature that everything is better when you throw a vampire in the mix if you ask me.  The Tear Collector looks like an interesting twist on our normal stories and then Fated looks to be a series I can really dig into. I love series where the books focus on one main couple but you get a bit of the other couples and people in all the books. It really makes for a cohesive series and I love to binge them all.  This one is making its way to the top of my to-read pile so I can start it soon.
Have you tried BookCase.Club? What did you think of this month's selections?