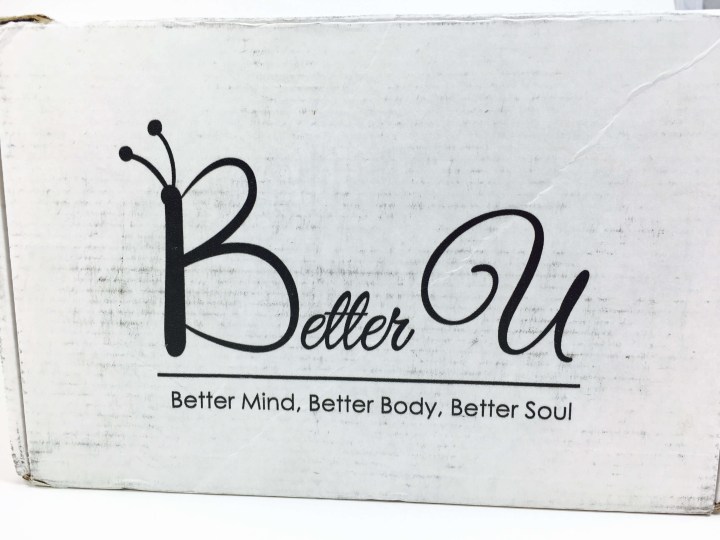 BetterU Box is a monthly subscription box that sends 6 to 8 sample and full sized health and wellness products with a focus on vegan, plant based, natural, and organic items for $30 a month. These items may include health foods, supplements, motivational books, and spiritual items. All products are carefully hand picked by BetterU Box's co-founders Anna & Jessica. Their goal is to guide you "through your journey of a BetterMind, BetterBody and BetterSoul." The subscription is available in 1, 3, or 6-month terms and auto-renews at the end of the term. It is currently only available in the US and shipping is included.
The theme for October's box was "October Harvest." The items were shipped in a sturdy box with shredded paper squiggles as a cushion. The front of the product info card explained the "Pay it Forward" principle. It must be hard for companies to come up with items that suit every person every time, so they ask you to ask the universe who might benefit from that item that you think is unsuitable for your lifestyle.
DEAL: Get 10% off for first time customer! Use coupon code  BETTERUBOX10.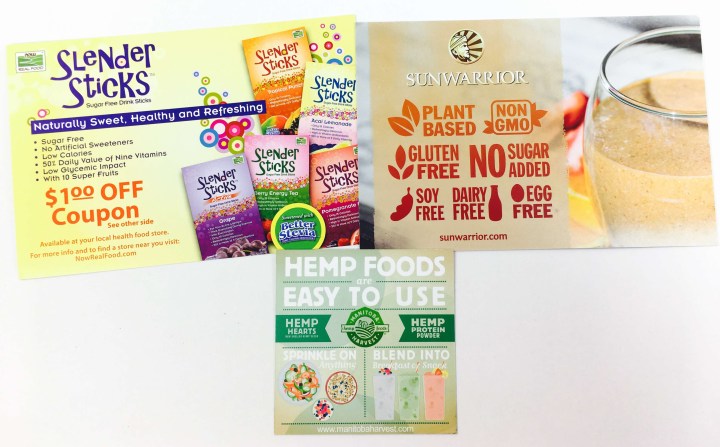 There were a few inserts and a coupon as well as info on some of the products.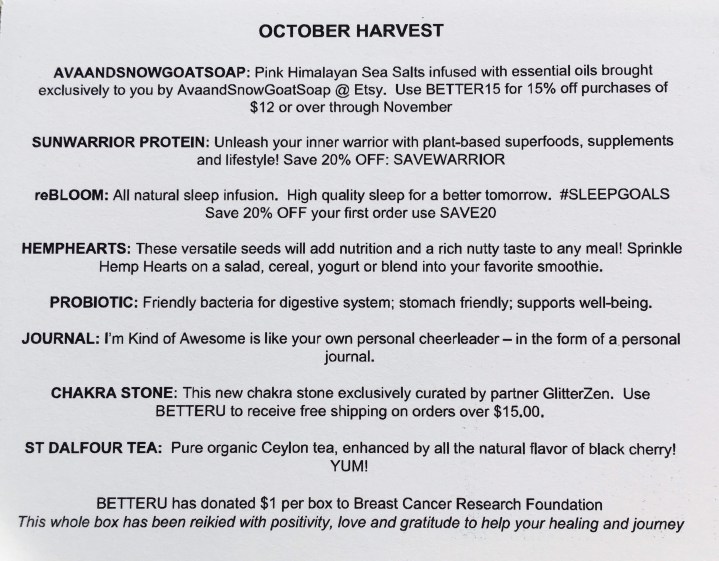 I love it when companies include a product information card! According to this, my box has been reikied with positivity!

Everything in the box! I received 8 different items this month. Now, on to the items!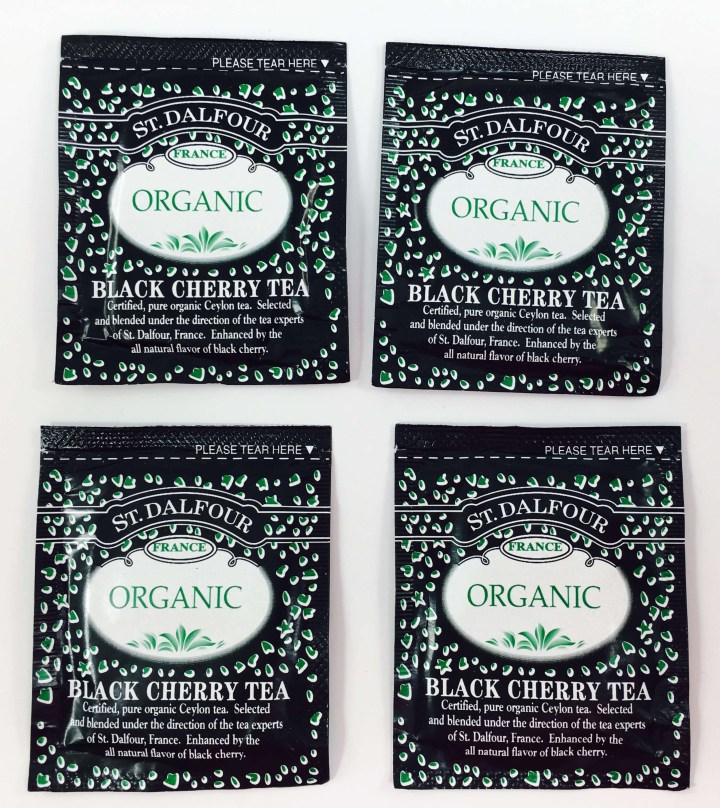 I thought St. Dalfour only made great jam but their Organic Black Cherry Tea (53¢) was equally delicious! I added sugar and creamer and it was very rich and a nice treat.
I simply ate Manitoba Harvest Hemp Hearts ($1.12) straight out of the bag but you could also sprinkle them on salads or yogurt or add to a smoothie. They reminded me of sesame seeds. These expire in November so make sure to use them up quickly.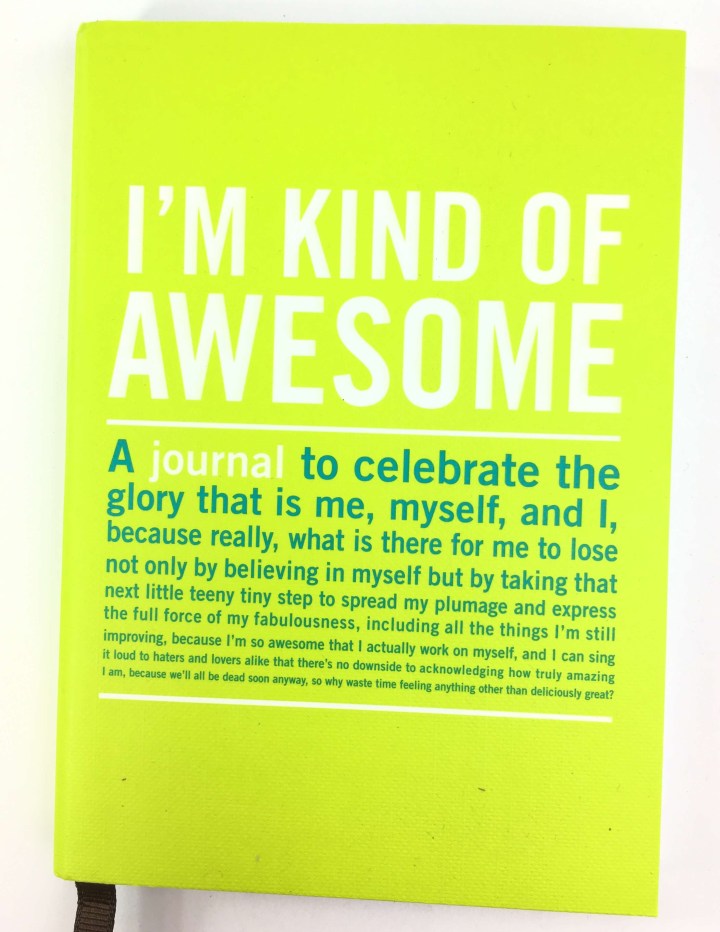 I'm Kind Of Awesome Mini Inner-Truth Journal by Knock Knock ($10) is pocket-sized and includes 70 "cheery but not cheesy" quotes and a ribbon page marker.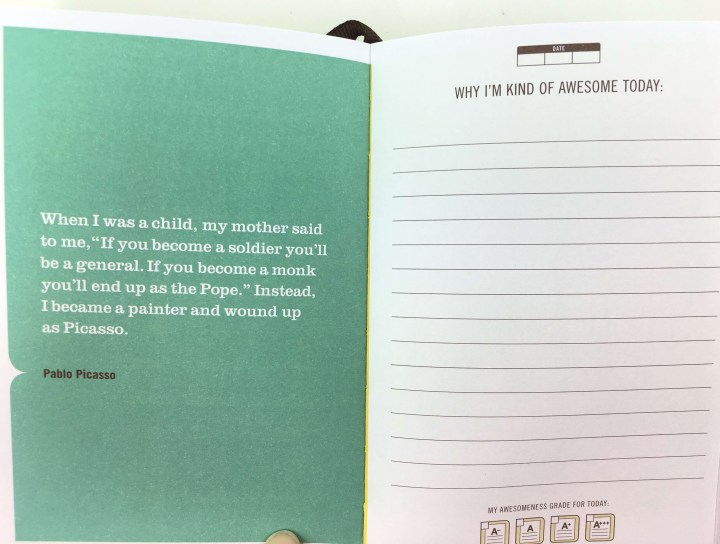 There's space so you can write about how awesome you are as well as your Awesomeness grade for the day.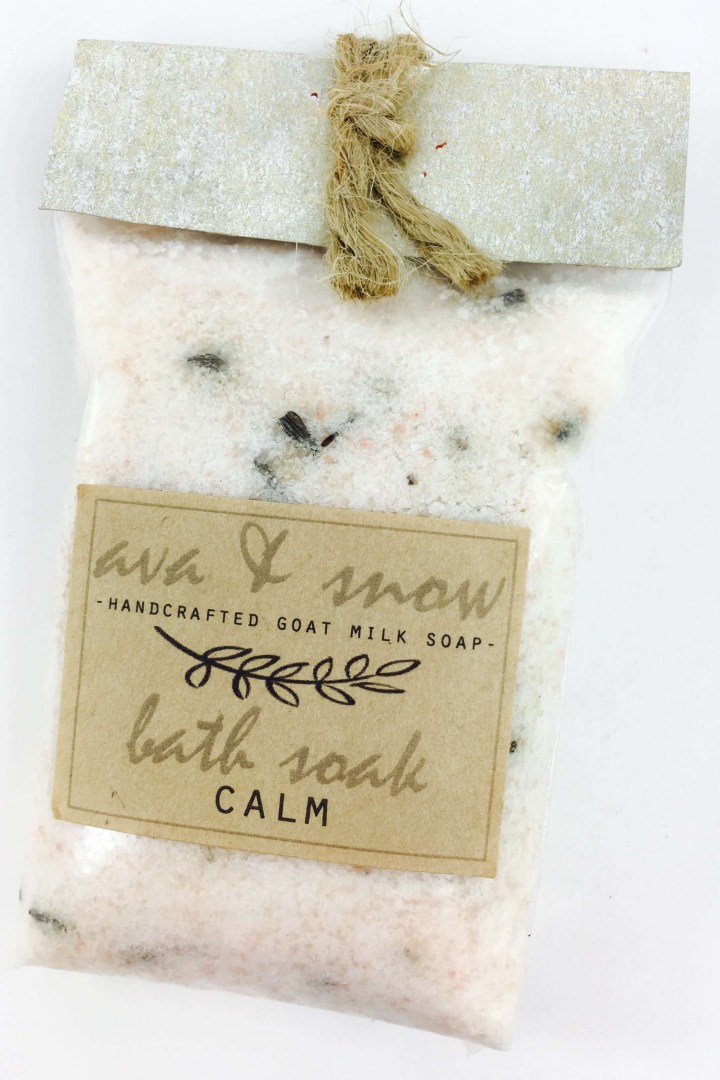 It's STILL hot in Texas so I haven't had a chance to use Ava & Snow Goat Soap's Pink Himalayan Sea Salt Soak ($4?). I couldn't find this on their Etsy site but I ran some through my hands with some water and my hands felt soft after use. Epsom and Himalayan salts are the base along with baking soda, essential oils, and what looks like lavender buds.
Sunwarrior Classic Plus Chocolate Protein ($4.34) is a convenient way to take your protein powder on the go. You can use a blender bottle and your liquid of choice or go crazy with your Kitchen Ninja and add ice, fruit, greens, etc. The protein featured is from peas, rice, quinoa, chia, and amaranth plus there's cocoa and stevia, too. I blended it with plain old cow's milk and ice and shared with my daughter. The taste was ok at first but the stevia left a weird aftertaste. I have this problem with most stevia products so if you don't mind it then this may work well for you. I have a picky palate.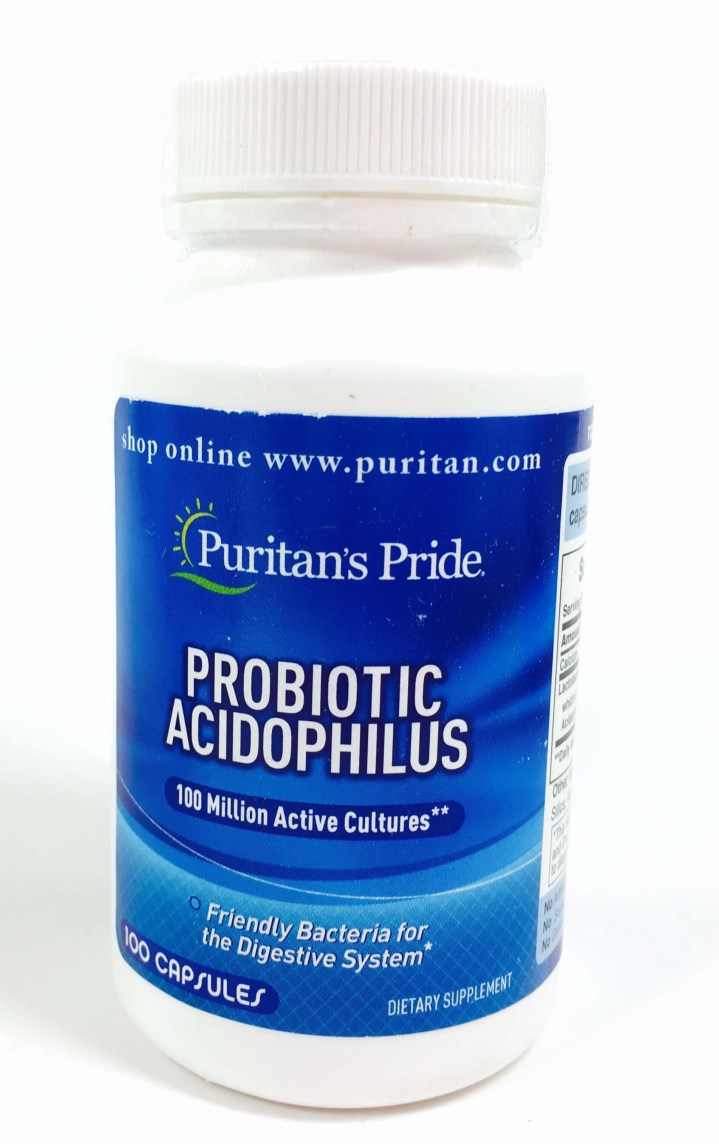 I like to take supplements as long as they are health promoting and probiotics fit the bill for me. Puritan's Pride Probiotic Acidophilus ($2.50) can be used once a day so this bottle will last for months. Probiotics may help keep your gut bacteria in balance and since I've been fighting a lot of stomach bugs I hope this will help keep me well.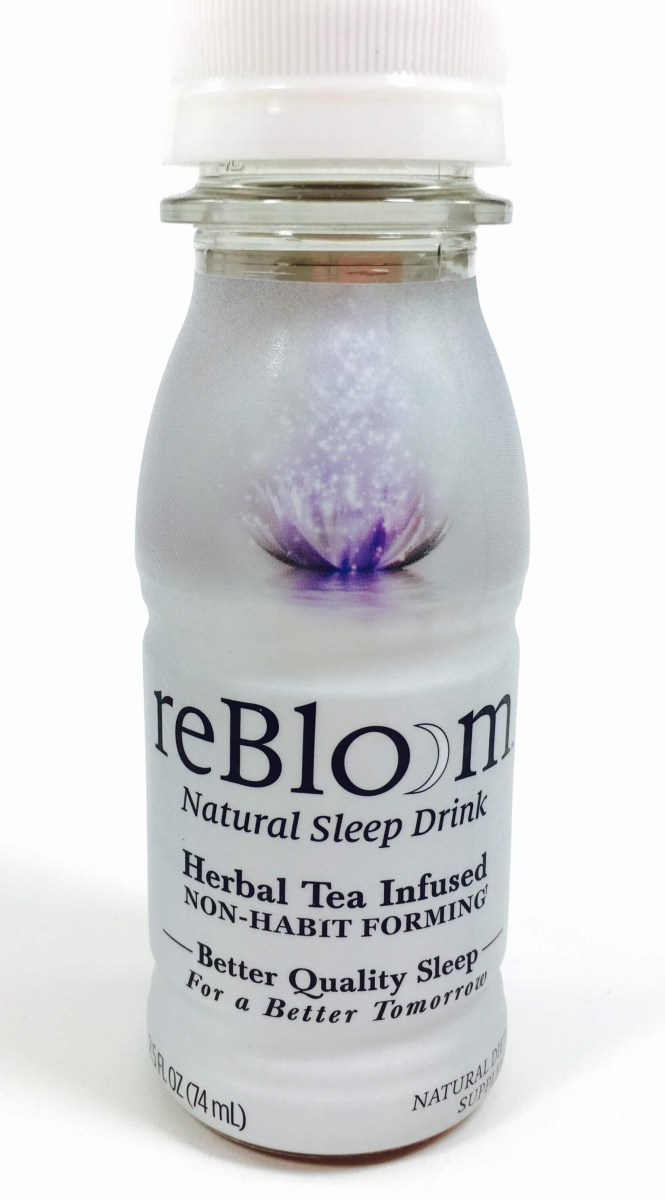 reBloom Natural Sleep Drink ($2.23) is full of sleep-inducing ingredients such as valerian, melatonin, chamomile, and lavender to help your body fall asleep faster and wake up more refreshed.
The Peach Aventurine GlitterZen Chakra Stone ($1.11) is for the sacral chakra, which governs power and pleasure.
Peach aventurine gently increases the energy of the sacral chakra. It helps with decision making and can boost creativity. Physically it is said to be beneficial for the lungs, heart, and adrenal glands.
I like this box since it helps remind me to relax and think about calming my body and the snacks were pretty good. The value was a little on the low side this month, only about $25.83, but the curation was nice. Hopefully the value will be higher next month. I look forward to trying healthy snacks and new supplements each month along with the beauty items, plus I have a growing collection of pretty stones!
What do you think of BetterU Box?
Visit BetterU Box to subscribe or find out more!