The BAM! Box is a monthly subscription box that brings incredible collectible items from the comic book and film world – every box includes a limited edition or exclusive item. The November 2016 box has some really cool items in their "ADULT CARTOON" box.
BAM! Box packs a whole lot of awesome inside their box each month. November 2016 came in a much smaller box than normal. I'm confident that the inside will still be pretty awesome.
Check out the interior of the box!
DEAL: Save 10% on your first month with coupon code NEW10!

Everything in the box!!!
Spoiler Booklet. The BAM! Box had been including description cards like many other boxes but now, a booklet is included to give you descriptions, teasers and let you know about awesome giveaways. Here are the inner pages: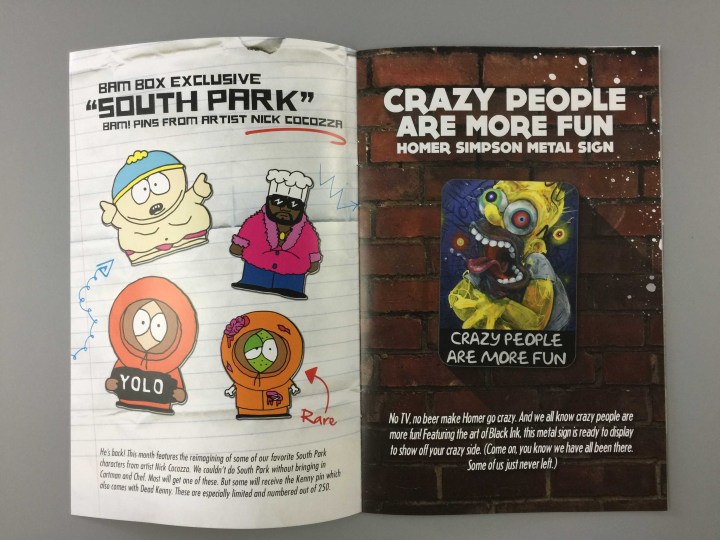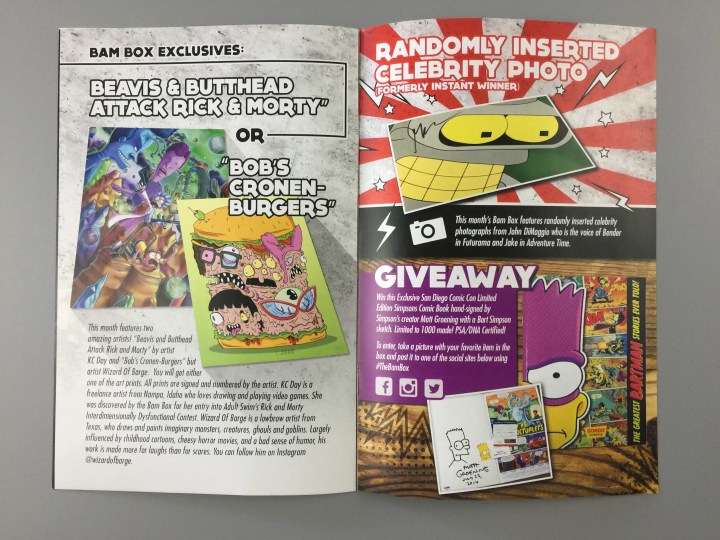 All the way through to the back cover. The BAM! Box Community is a great feature for the website. Each box has its own exclusive items and you can work out trades with other BAM! Box subscribers.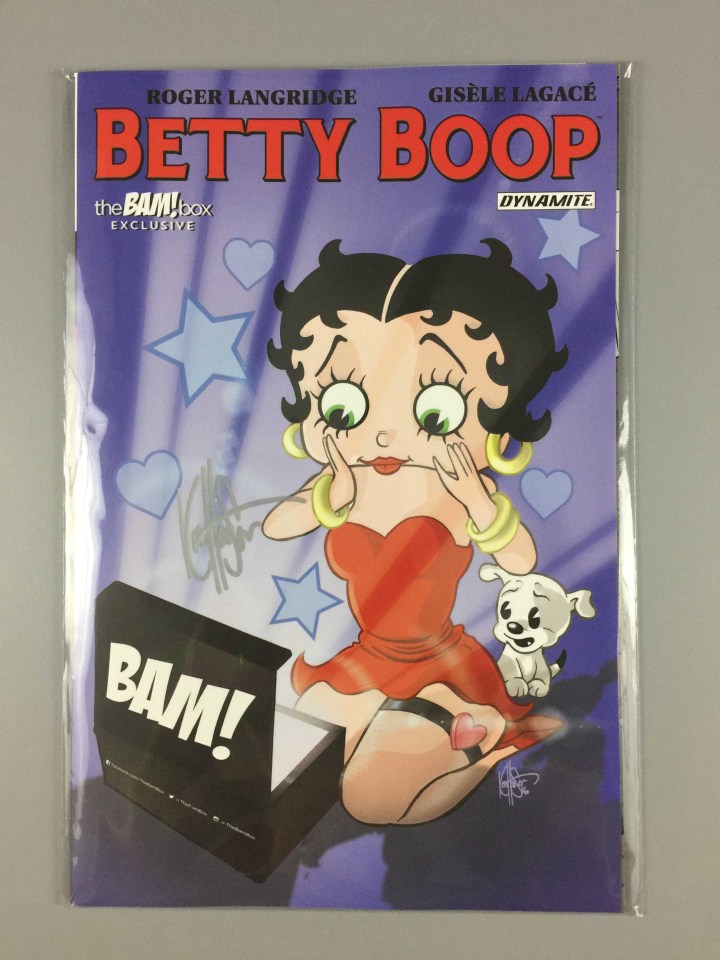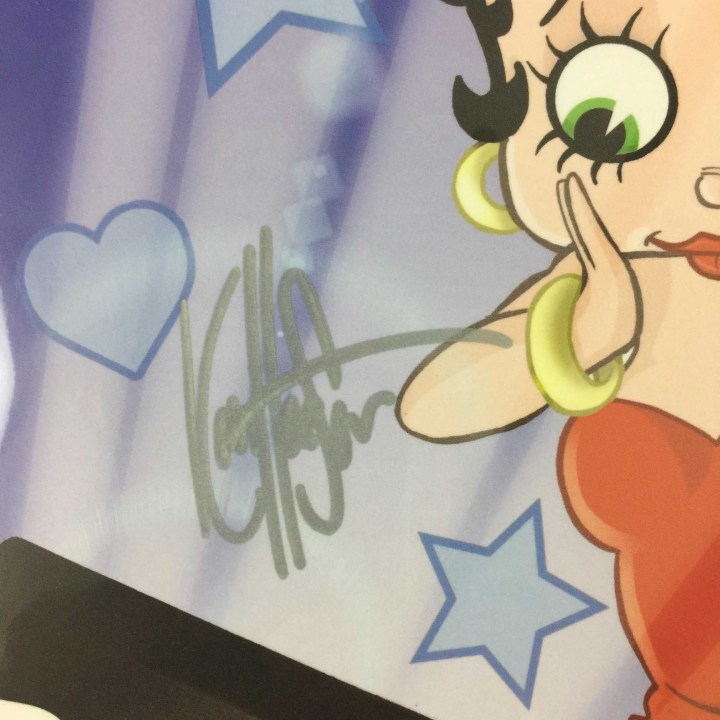 Betty Boop Comic Book – Dynamite. The comic book is autographed by cover artist Ken Haeser and includes a certificate of authenticity. Some lucky BAM! Box subscribers will receive a sketch cover variant.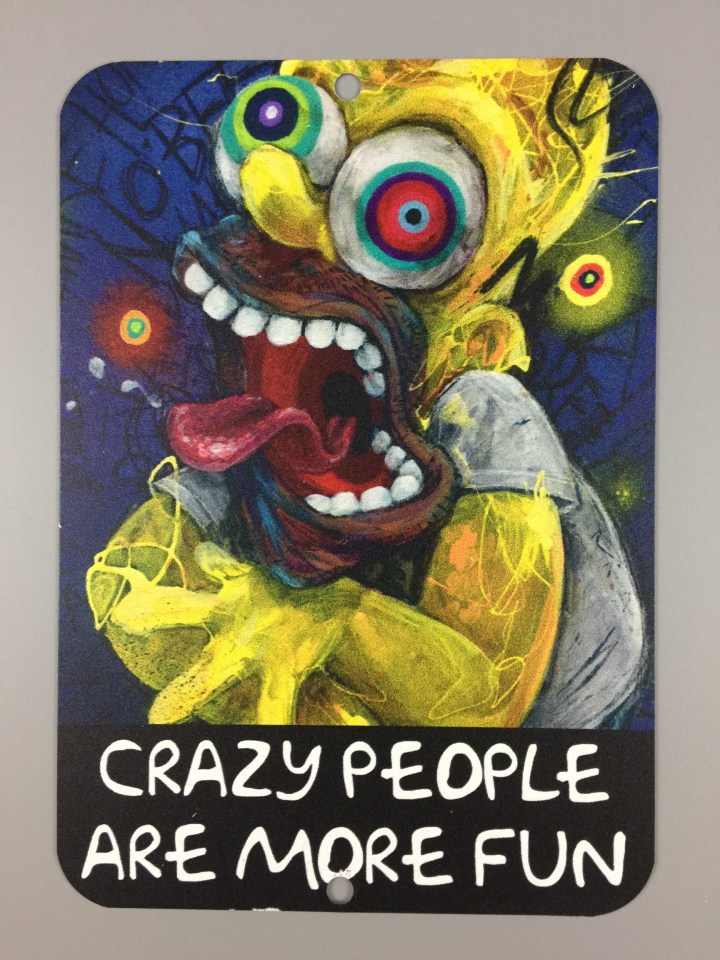 Crazy People Are More Fun – Metal Sign. The art on this sign is absolutely incredible! The art is by Black Ink.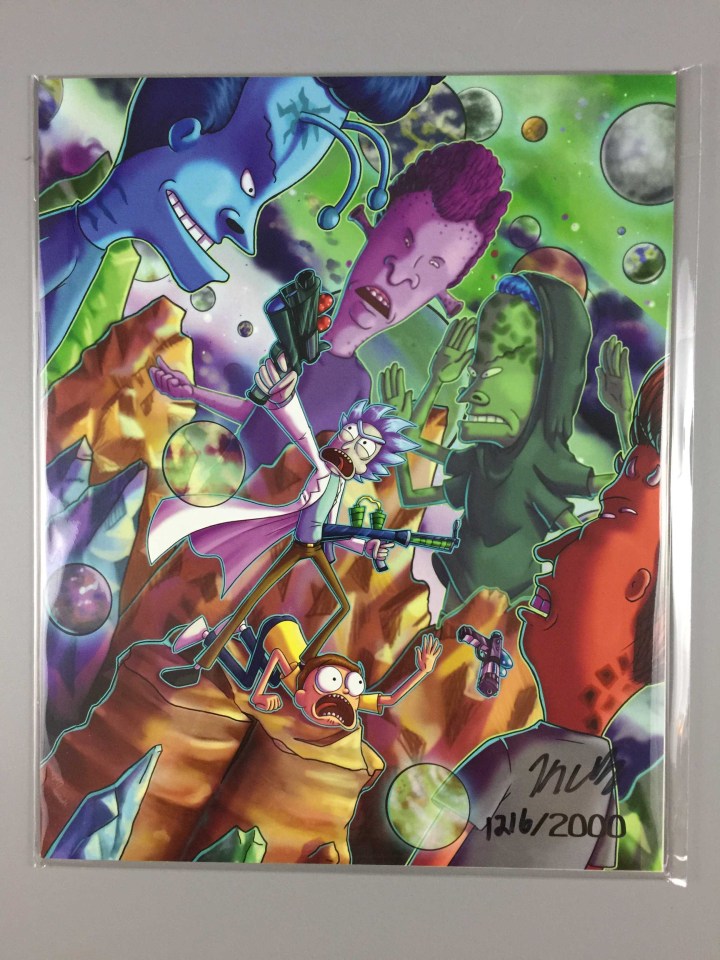 Beavis & Butt-Head Attack Rick & Morty – Art Print. I started watching Beavis & Butt-Head on a television show called Liquid Television on MTV. The two really helped make adult cartoons a staple on late night television. Rick & Morty are helping to keep that going on Adult Swim on Cartoon Network. I really like the mash-up in this print by artist KC Day. Other BAM! Box subscribers could receive a print entitled "Bob's Cronen-Burgers."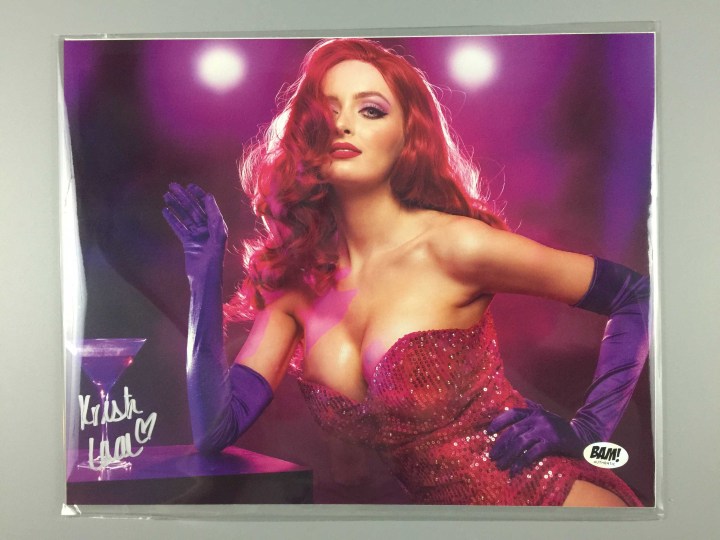 Jessica Rabbit – Photograph Print. This incredible looking print is autographed by cosplayer Kristen Lanae and includes a certificate of authenticity. Kristen looks amazing as the wife of Roger Rabbit and she is well known in the cosplay community.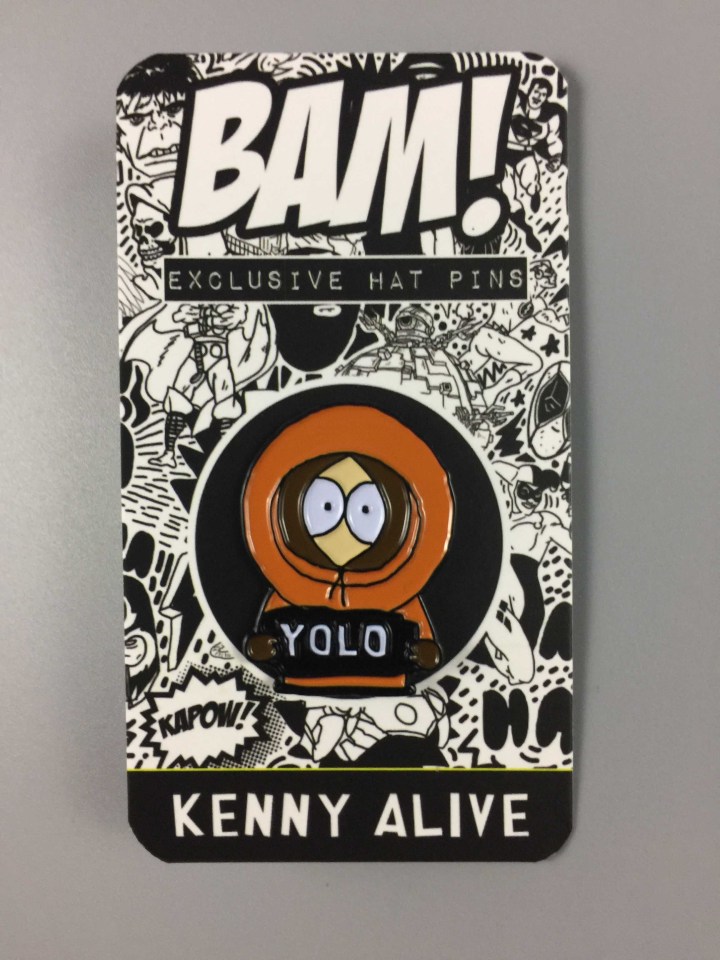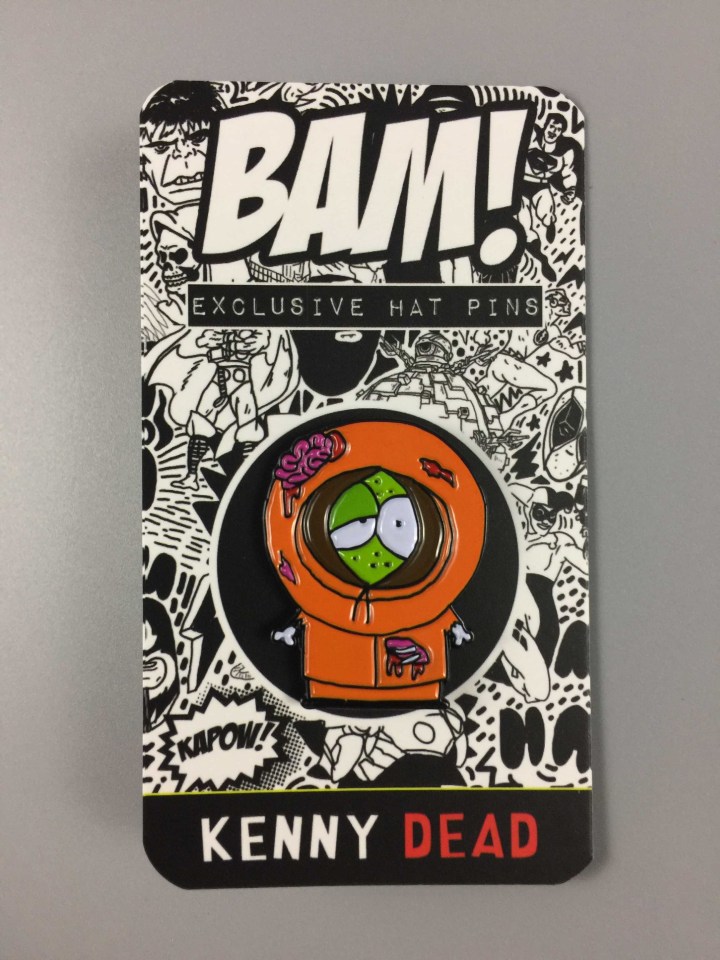 Kenny Pins. I was fortunate enough to receive these pins together. They are limited and numbered out of 250. Not to worry, however, if you don't receive these pins your BAM! Box will come with either Cartman looking very "Beefcake" or Chef.
BAM! Box has a Community of people that like to trade items. In case you were hoping for a different item, you can reach out to others and see who may want to trade. I like that BAM! Box encourages subscribers to engage; not just with the service, but with the other subscribers.
The BAM! Box takes pride in what they send and they have items you won't find anywhere else. Everything arrived in excellent condition. We think if you were in love with the pins you would like this box – but if not, the value may not have been there for you.
Have you tried The Bam! Box yet?