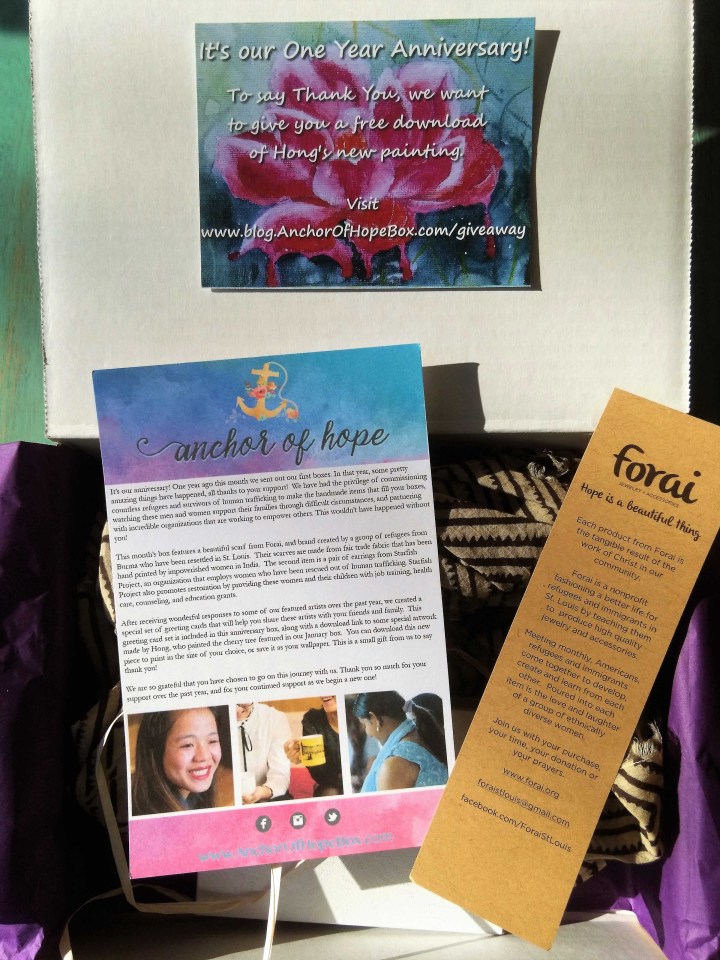 Anchor of Hope is monthly subscription box that is directly tied to families and individuals in need. The items in each box are handmade by refugees and survivors of human trafficking. The profits go directly to them, to help support and sustain them and their families.
This month's box marks Anchor of Hope's one year anniversary of helping people in need, and to celebrate they have included a link to download a digital copy of a painting by artist, Hong. Hong is a survivor who uses watercolor painting to help heal from the painful events she has endured.  (The postcard on the top of the box has her painting as the background. It's the pretty pink flower.)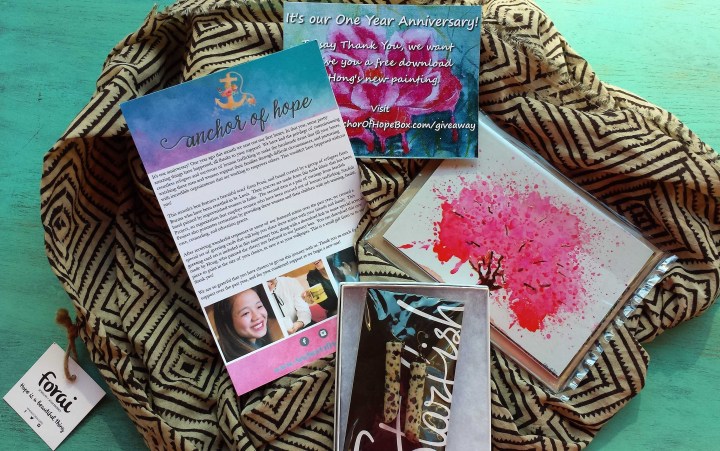 Each box is $34 and contains 2-4 items and can include anything from jewelry, accessories, home goods, ceramics, artwork, soaps, and/or exotic spices with recipes.  Each of these items was made by a person who is overcoming the tragedy in their life. If you choose to prepay for 3 months, the price drops to $33 per month.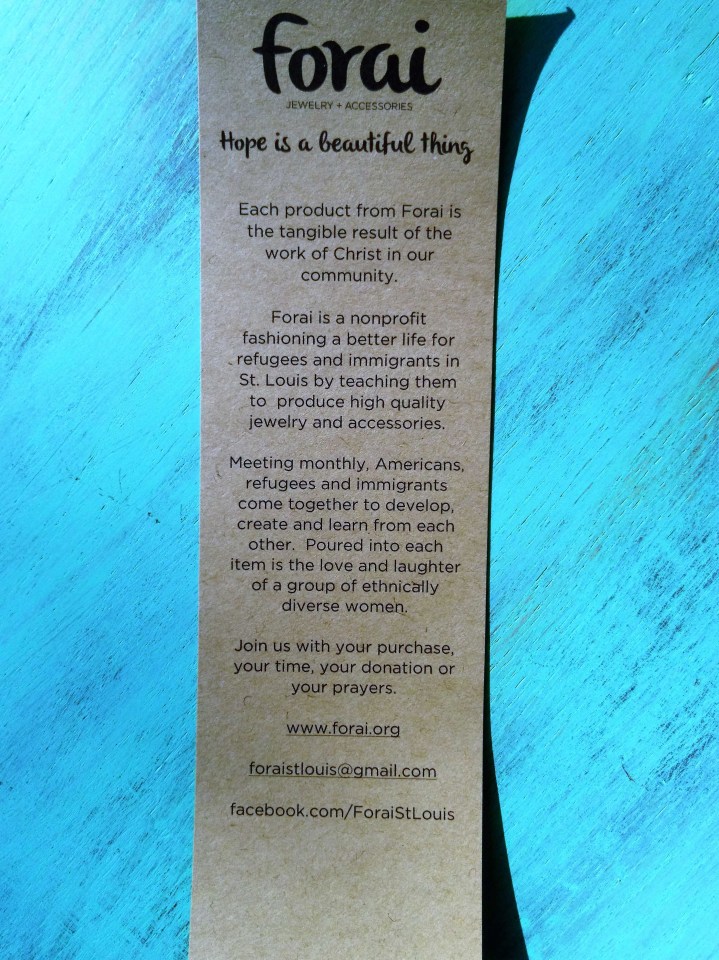 Forai (Friends of Refugees and Immigrants) is a nonprofit that supports refugee and immigrant women as they begin home based micro-businesses to supplement their incomes through the production of high quality, marketable jewelry and accessories. This month's Anchor's of Hope box featured a Forai scarf.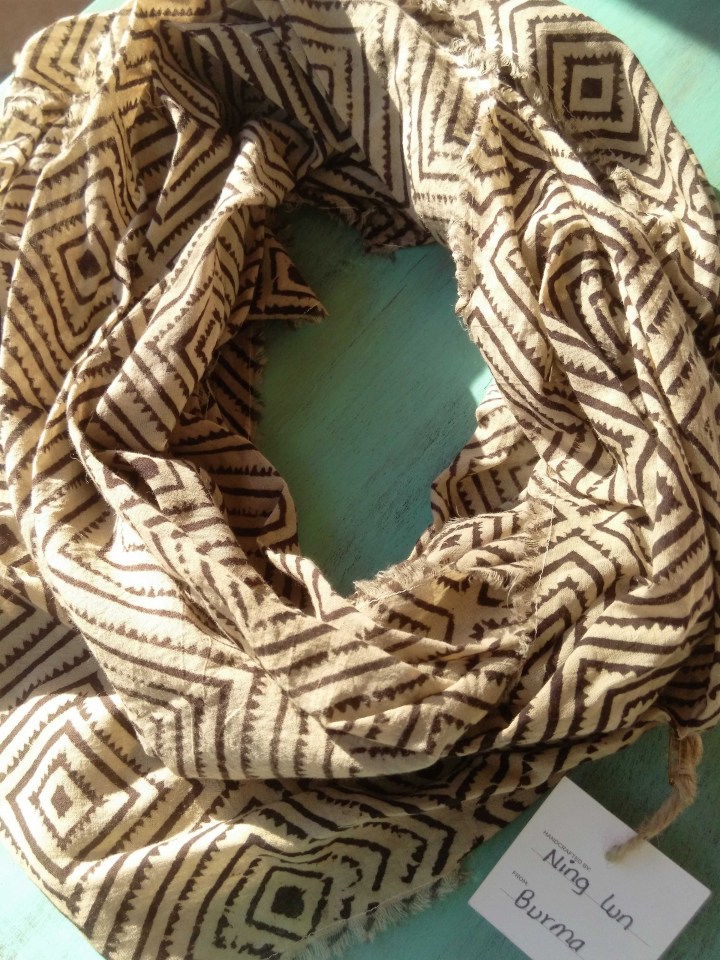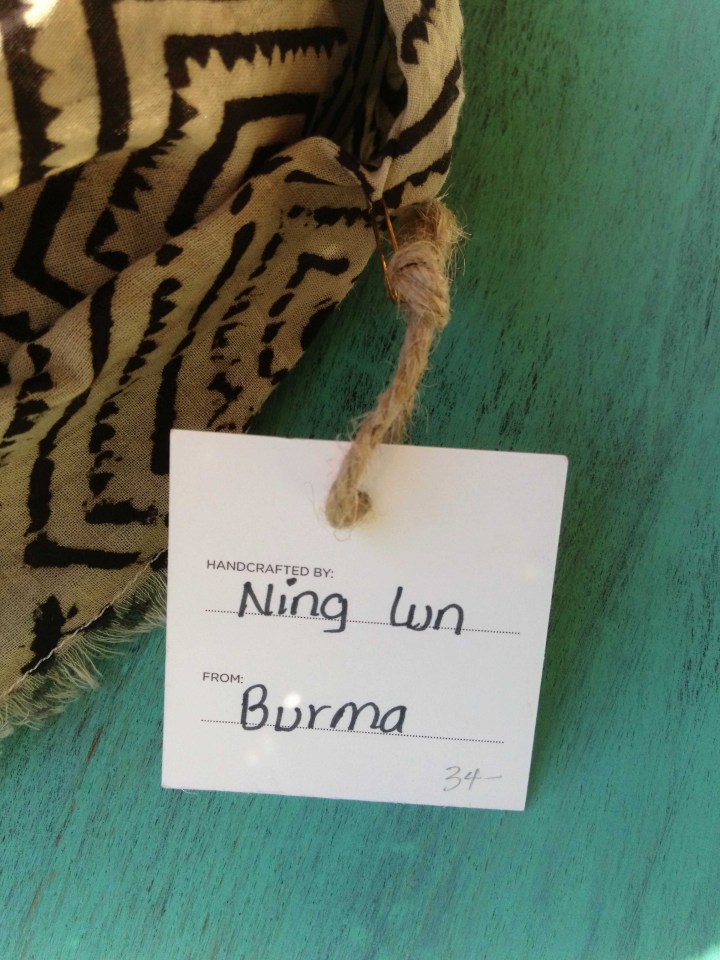 The Forai scarf ($34) was hand made by a group of refugees from Burma who have been resettled in St. Louis. The material that the scarf was made with is fair trade fabric that was hand printed by women in India.
I love that the scarf has been signed by the artist that made it. Praying that they overcome all that they have had to endure.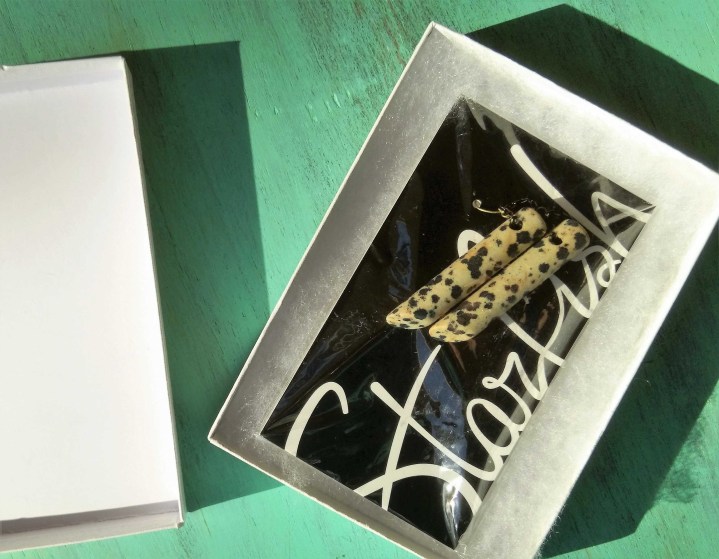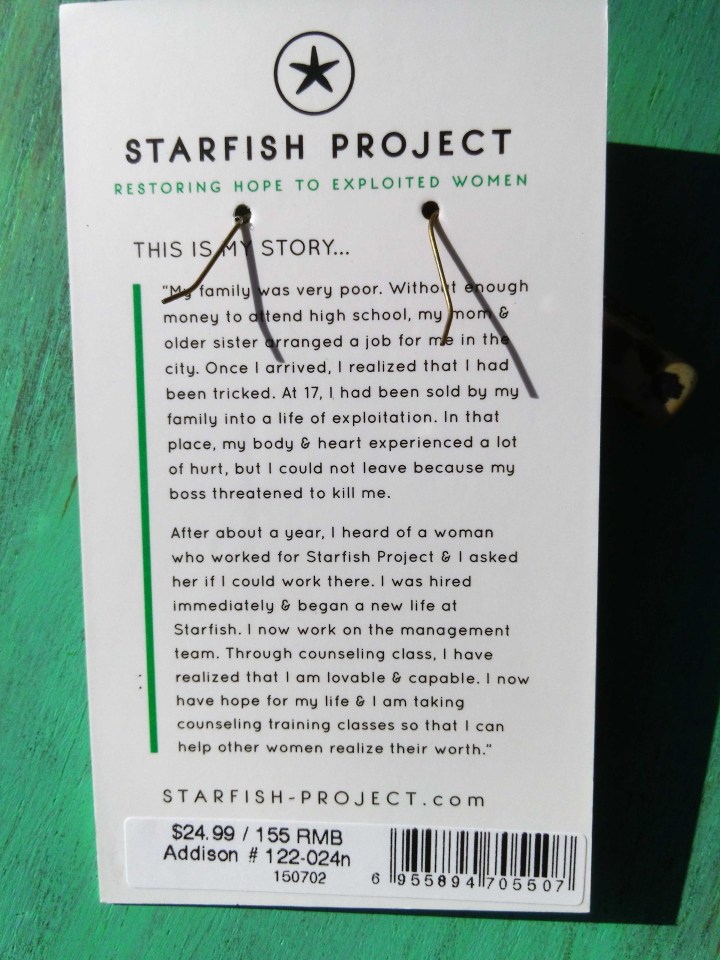 The second item in the box was from Starfish Project. Starfish Project is an organization that employs women who have been rescued out of human trafficking and promotes restoration by providing them with job training, health care, counseling, and education grants.
The Starfish Project earrings ($24.99) are cute and well made and pair perfectly with the Forai scarf. The back of the earrings also included the story of a young woman who escaped trafficking and now works with Starfish Project.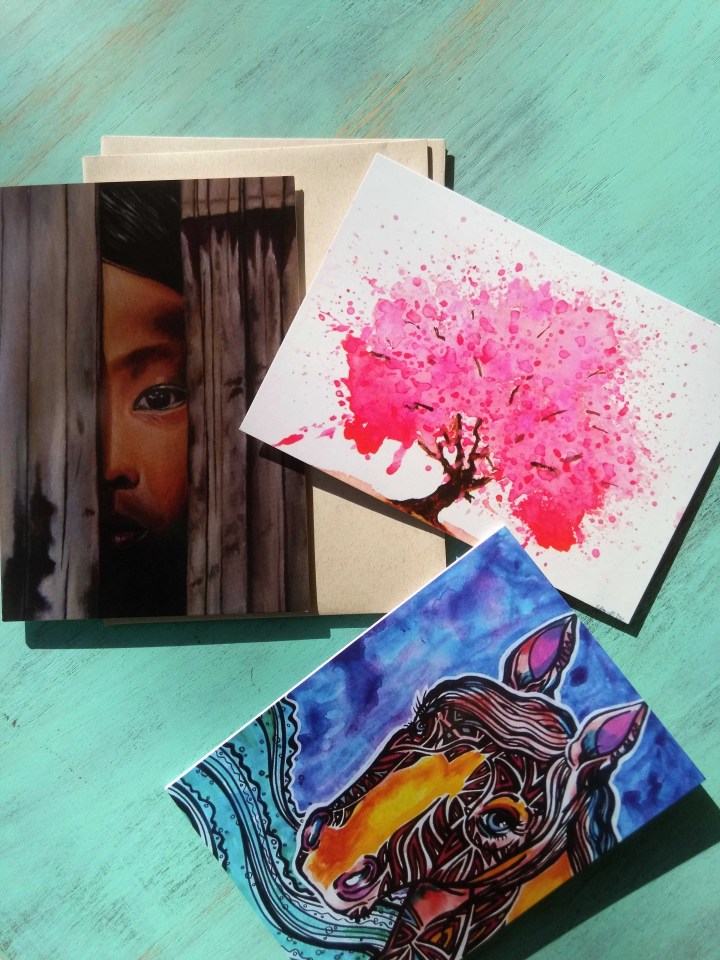 This set of note-cards was in the box. Each card was created by an artist who is overcoming with the help of Anchor of Hope. They are so beautiful and haunting. The little child peaking out of the crack in the wall speaks volumes.
I love that Anchor of Hope is not only helping these people in need but also empowering them to be able to renew themselves and feel strong and hopeful again. Just think of the incredible feeling it must be to create such beautiful pieces and then be recognized for your work. (Isn't that zebra on the note-card gorgeous?)
Did you order Anchor of Hope?  Which hand-made item was your favorite?
Visit Anchor Of Hope Box to subscribe or find out more!