Adults & Crafts is a monthly subscription box that brings DIY crafts for adults. For only $39 per month, you'll get a box full with materials to create an awesome crafts project. This box arrived and was super heavy, I was a bit afraid of what might be asked of me.
Neatly packaged and kept separate so there is no damage or staining.
DEAL: Save 10% on the life of your subscription! Use coupon code  HELLOSUB.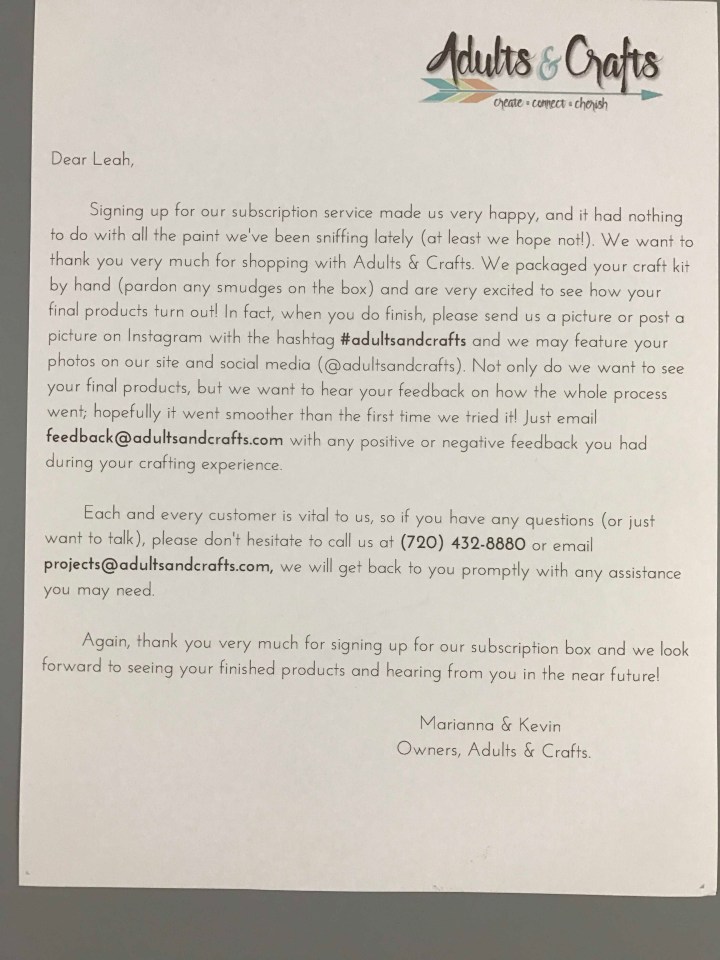 I love personalized letters that make me feel like this is all about me, after all who doesn't want to believe that the world revolves around them.
Page one of the high quality, easy to follow directions indicates all the pieces included in the box plus all the items I should have at home.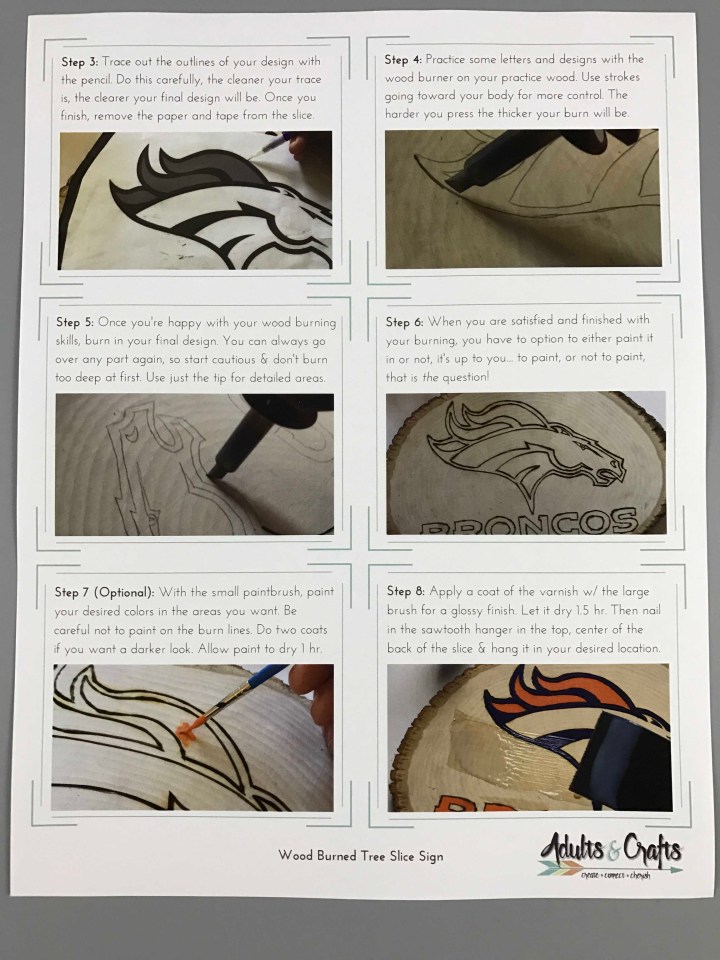 Step by step instructions with pictures for people like me who are more visual.
Another descriptive picture of all the pieces included with names.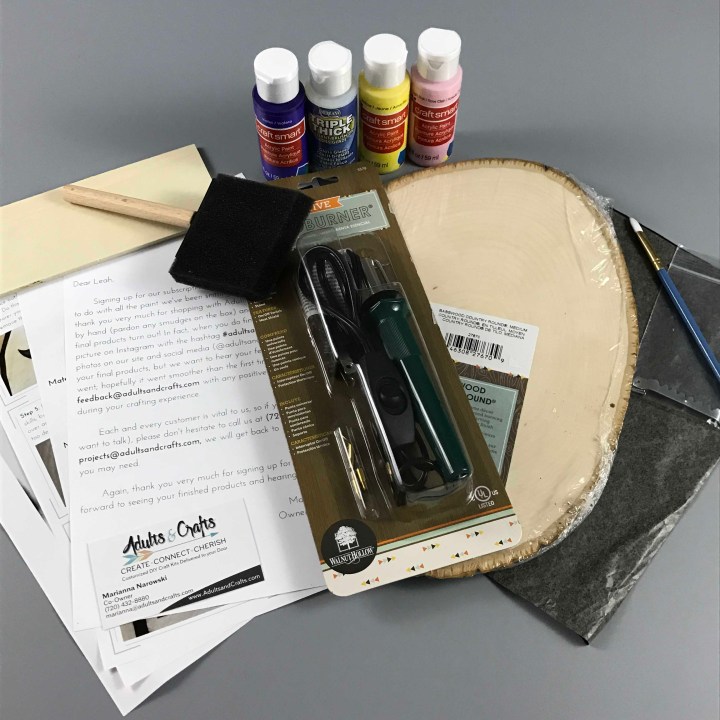 The pieces to create a masterpiece or a sign, just depends on how you want to look at it.
Gloss glass and acrylic paint in three bold colors. I love acrylic paints because they are so easy to clean up.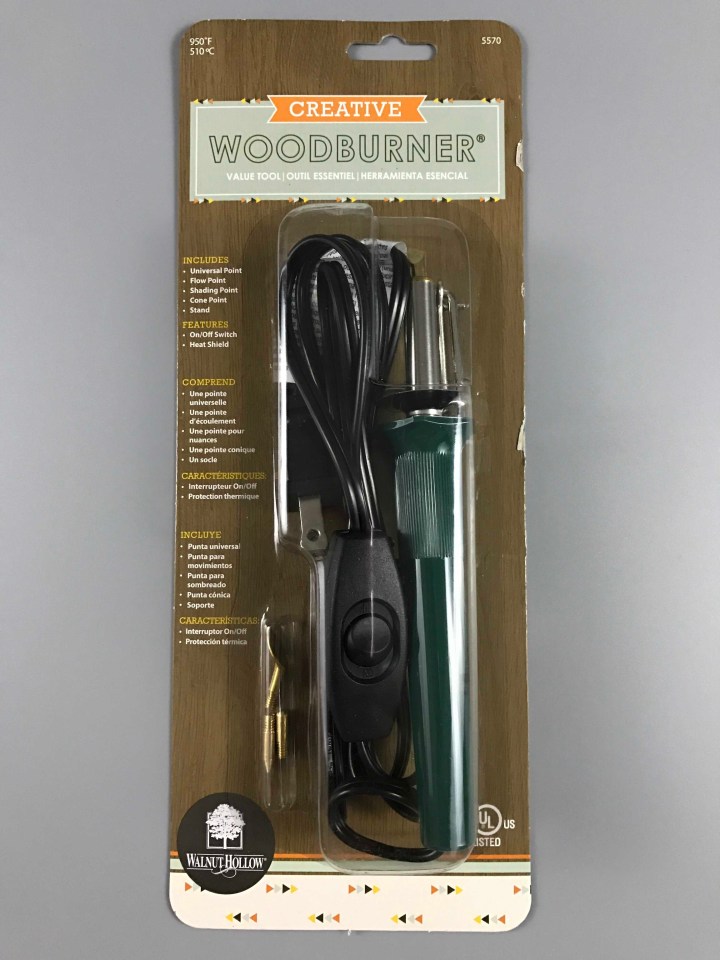 My very own Wood Burner! Apparently, no one knows that I'm a bit accident-prone and should not be left to my own devices with a power tool, it's a joke, I respect tools and read all instructions.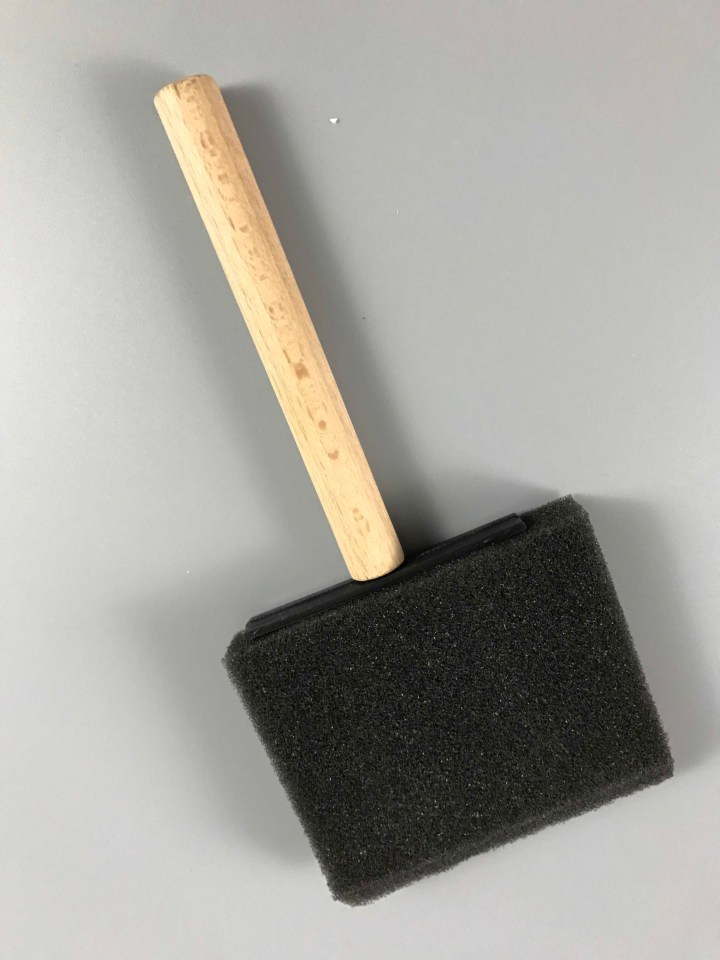 Large sponge brush for applying the gloss glaze.
The hook to hang my sign, I didn't dare take it out of the bag just in case I lost a piece.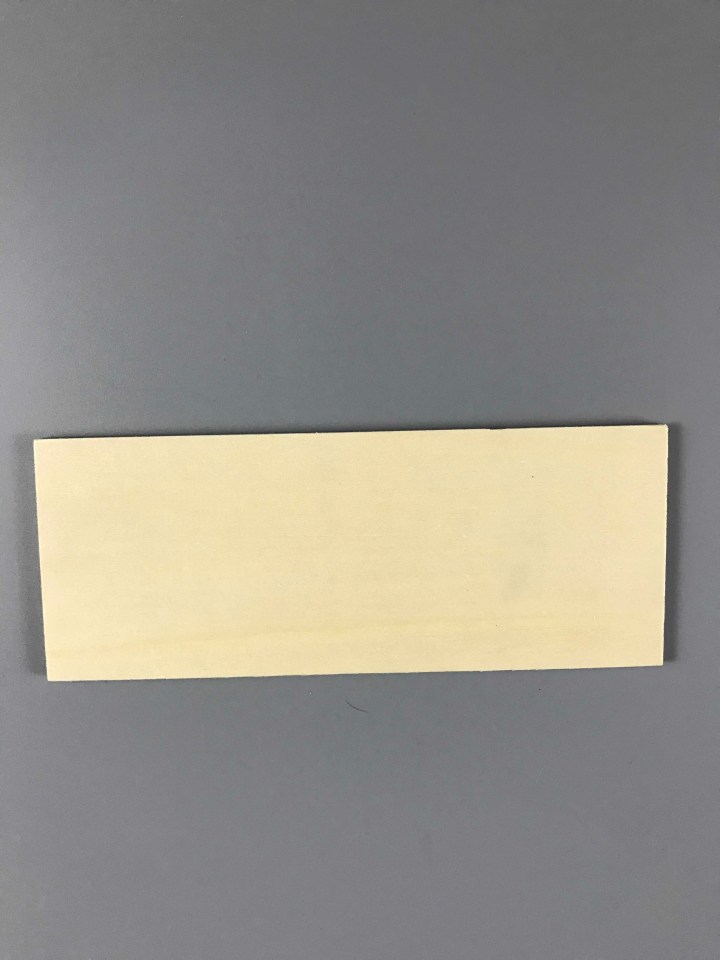 I love that they included a practice piece of wood so that I didn't try my hand at wood burning on my final project first.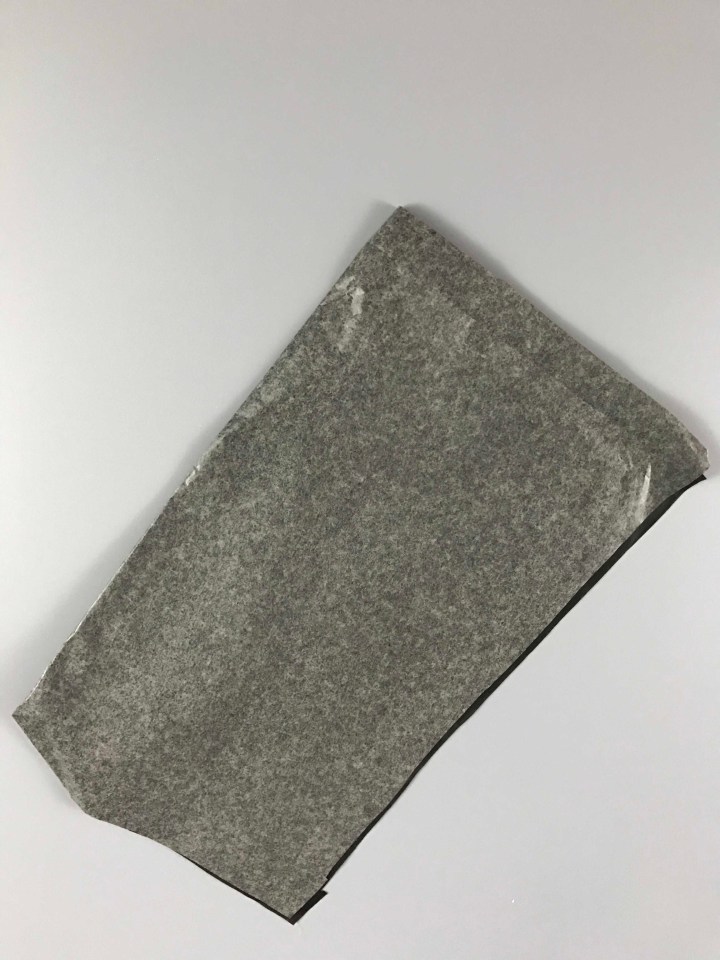 Transfer paper!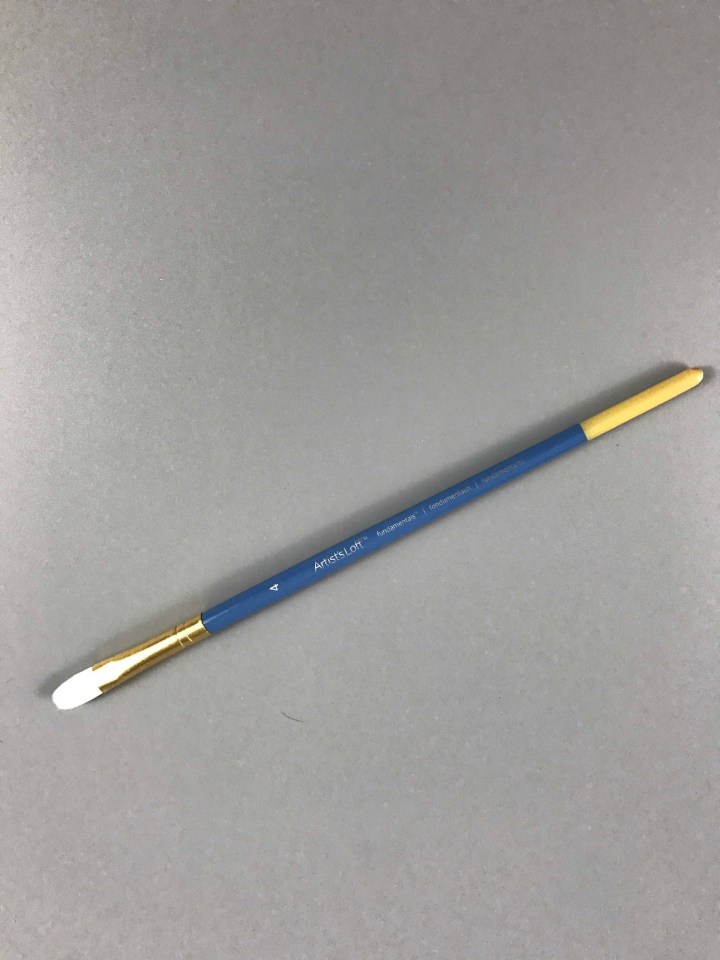 A small paint brush for the detail painting.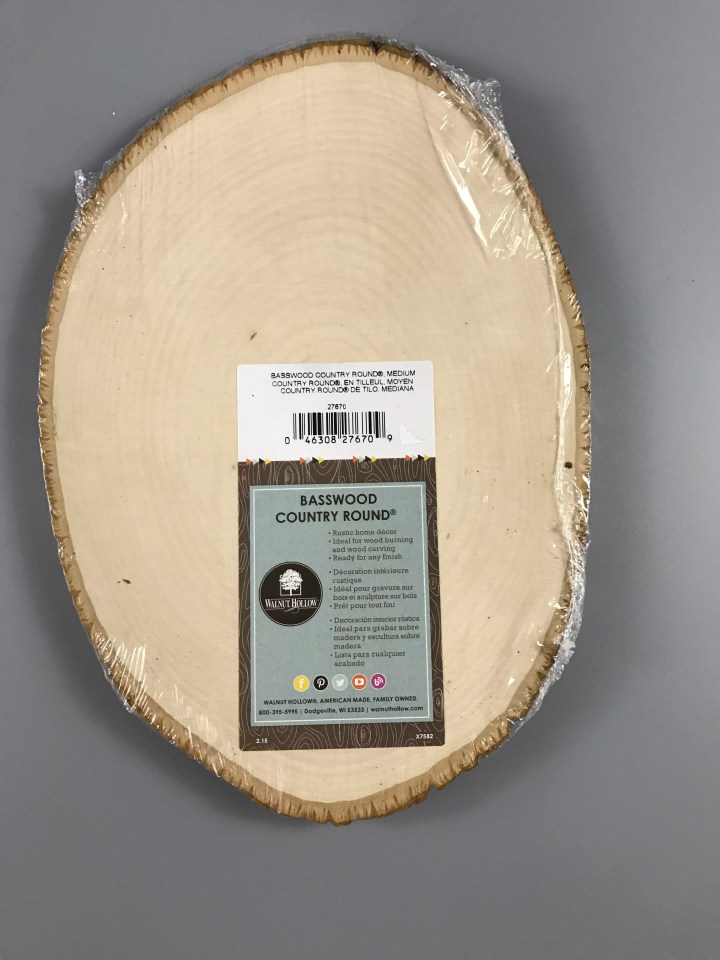 The sign, it looks like someone just sawed it after it fell in the woods.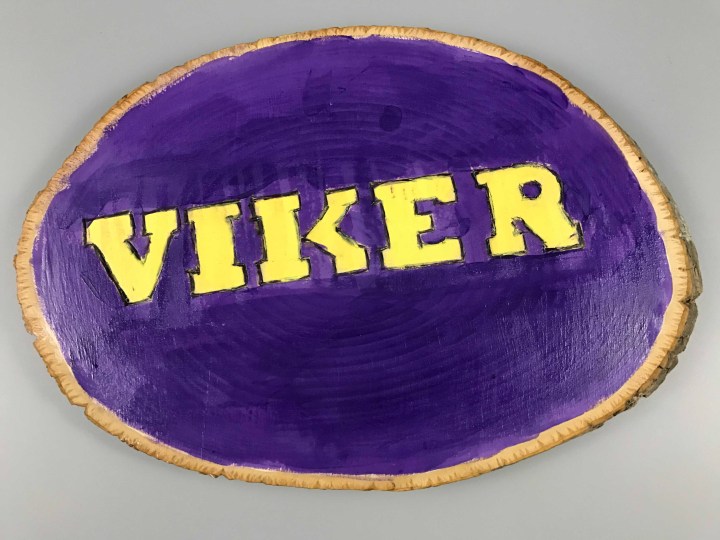 Clearly, I am no artist, so I made a welcome sign for someone in my family who loves the Minnesota Vikings. I took my time burning the wood so that it came out perfect and instead of feeling anxious I was pleasantly surprised by how relaxing it truly was. Unfortunately, I should have washed my hands a little better because there is an oil stain from making dinner, we will call that a story behind the masterpiece. I wish there was a smaller paint brush for the itty bitty spots but all in all I'm very happy with my new skill and sign. The box doesn't lie – this is cheaper than therapy and so much more fun!