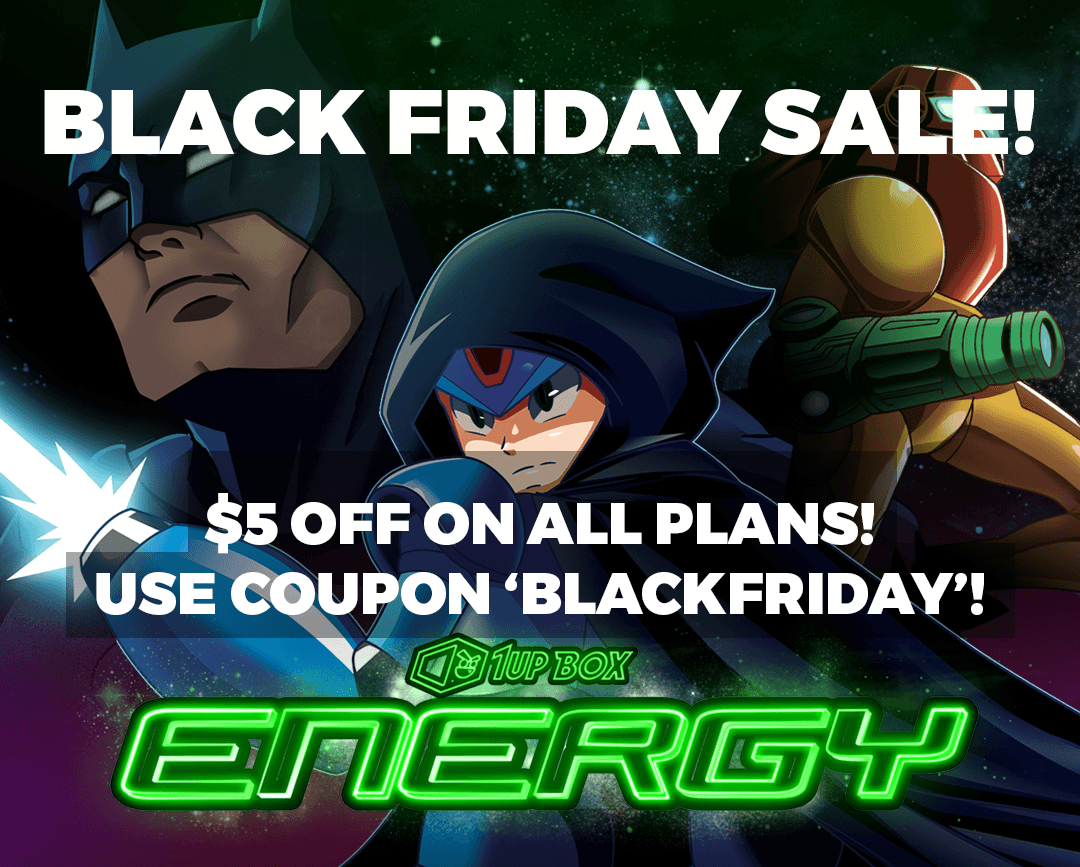 1Up Box has a black friday sale! Save $5 with code BLACKFRIDAY!
1Up Box has released theme spoilers for the December 2016 box!
DECEMBER'S THEME IS

ENERGY!

Exclusive T-Shirt, An Awesome Item From Batman, Gaming Gears And Much MORE!
You don't want to miss any of our awesome boxes!

The theme for this December is Energy. Included in this month's box will be a Batman item, so make sure you leave some milk and cookies for him if you've been good this year. Who knows what you'll get from Batman? A special appearance from a galactic bounty hunter will also appear on this occasion. This month's box will light up your past with a cameo from a mysterious blue hero.
Order by the 19th at 9pm PT (midnight eastern) to grab this one.
Visit 1 Up Box to subscribe or find out more. Use code AWESOME to save $3 on your first box!
Be sure to check out all of the Black Friday Subscription Box Deals!