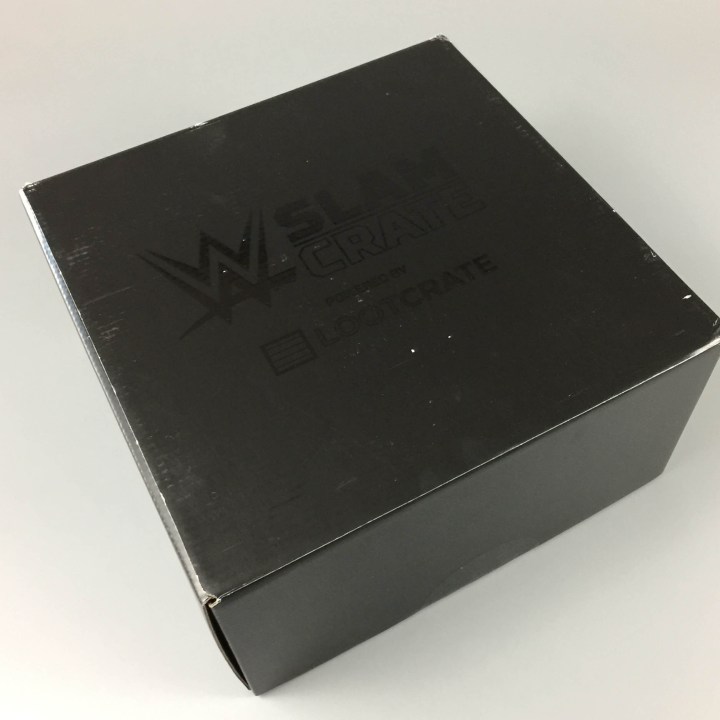 The WWE Slam Crate has arrived!  The biggest names in professional wrestling are in the WWE and I can't wait to see what this box has in store. WWE Slam Crate is a new bimonthly subscription box from Loot Crate full of exclusive and authentic collectibles and apparel – about $60 in value in every box.
DEAL: Save 10% on any subscription plan with coupon code HELLOSUBSCRIPTION. You save $3 on your first box with coupon code SAVE3.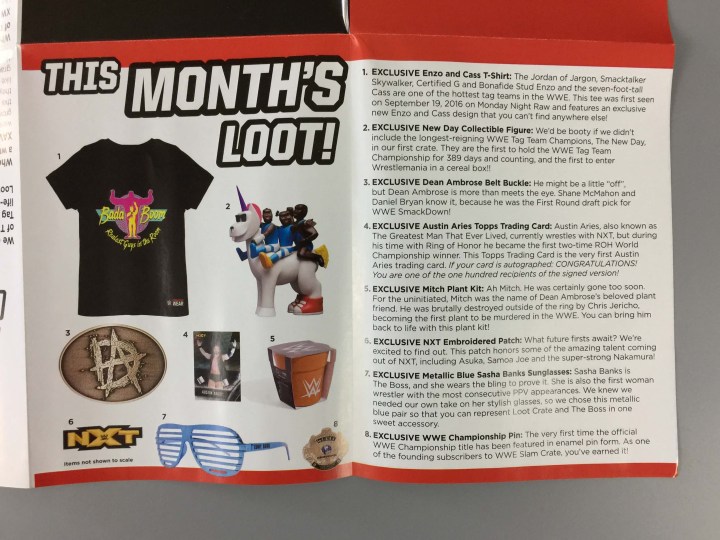 The description sheet lets you know about all of the items within the WWE Slam Crate.  There's more to this sheet as you will see in the next couple photos.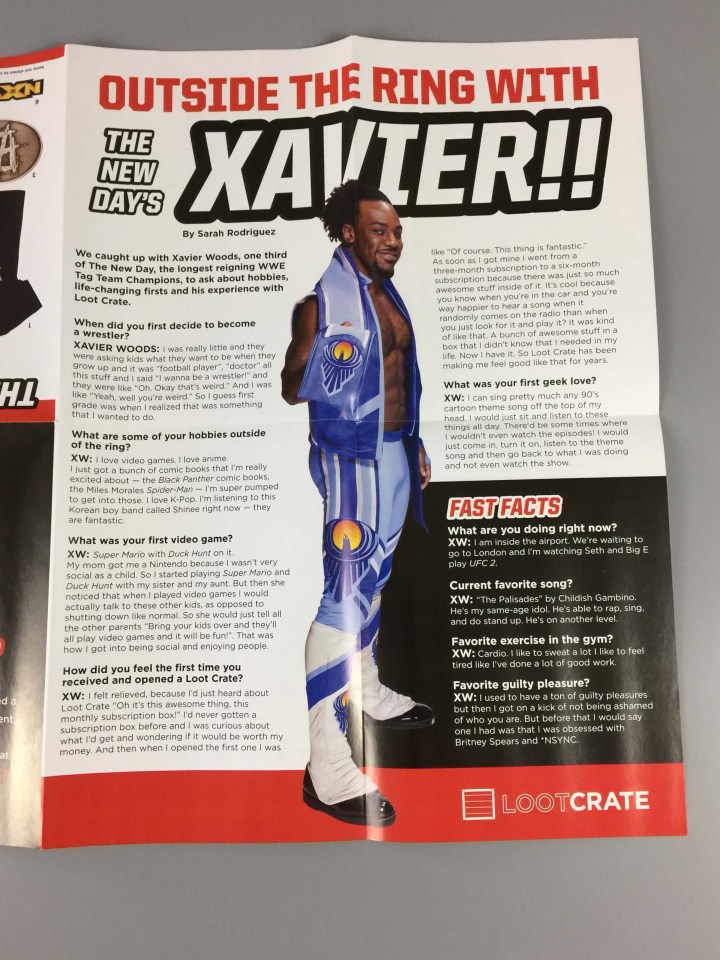 There is also a special spotlight on New Day member Xavier Woods!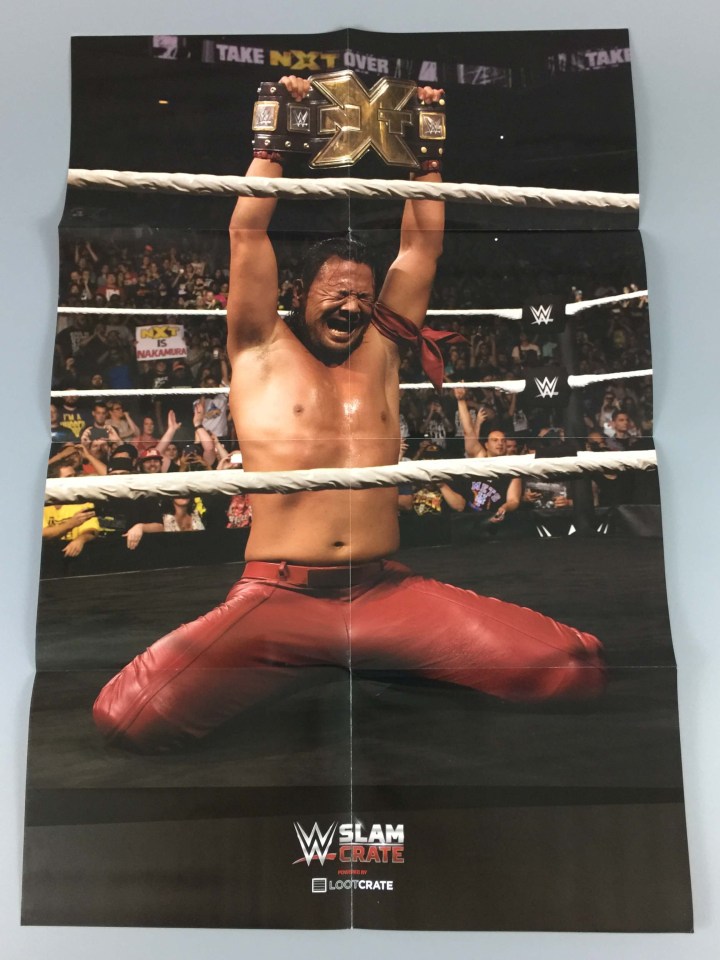 One side is a full poster of current NXT Champion Shinsuke Nakamura.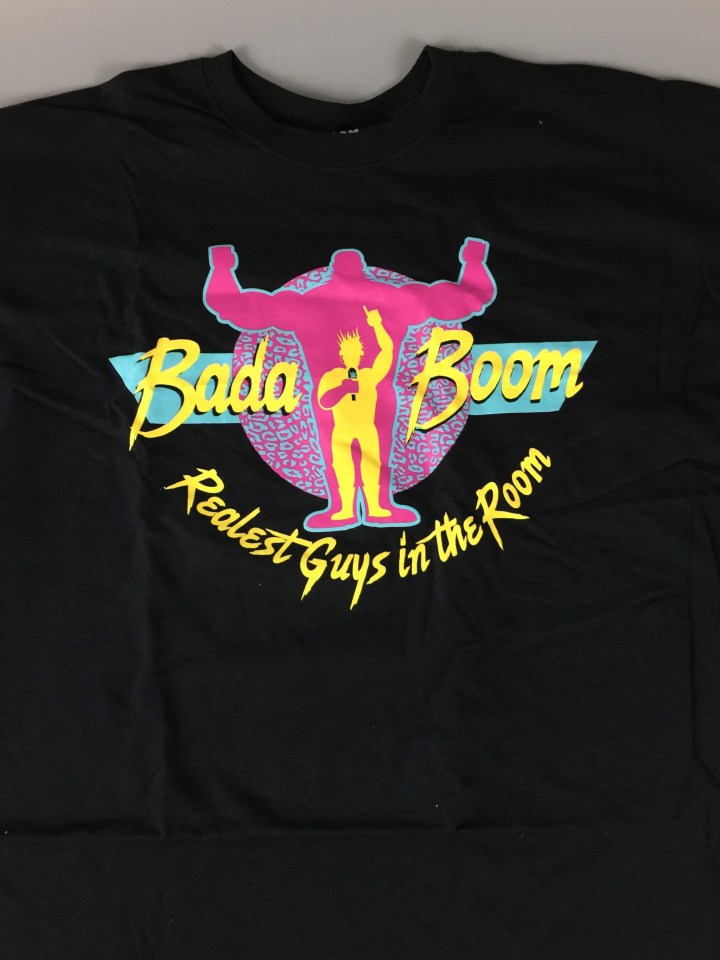 Enzo and Cass T-Shirt.  This t-shirt is exclusive to the WWE Slam Crate and features my favorite tag team going today: Enzo and Cass!!!  How you doin'???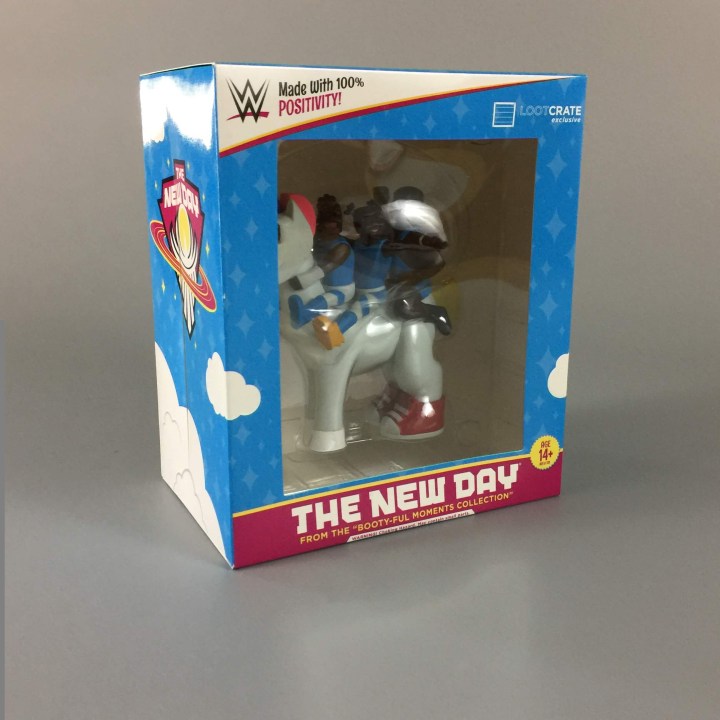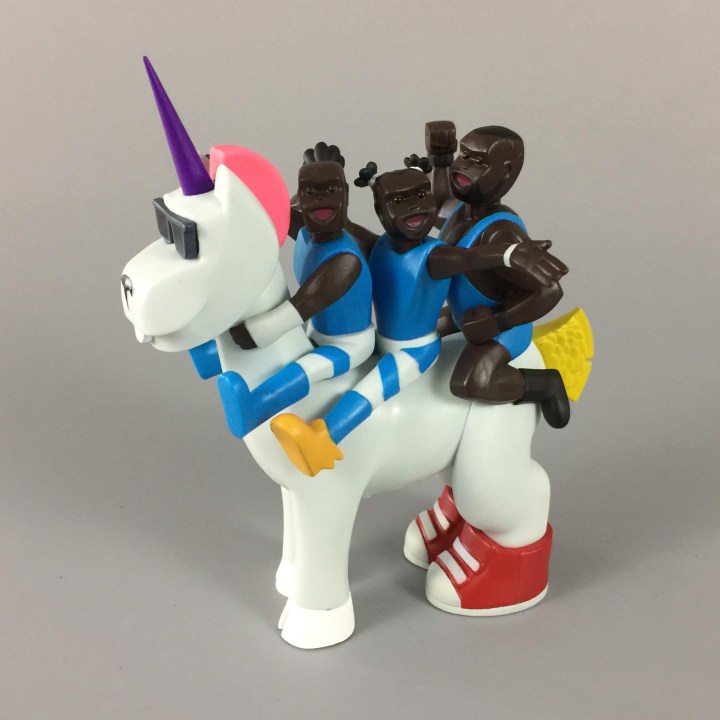 New Day Collectible Vinyl Figure.  This is definitely not booty!  What a great way to debut the WWE Slam Crate!  The New Day are as popular as you can get and I'm sure just about every fan will be excited to get this exclusive item.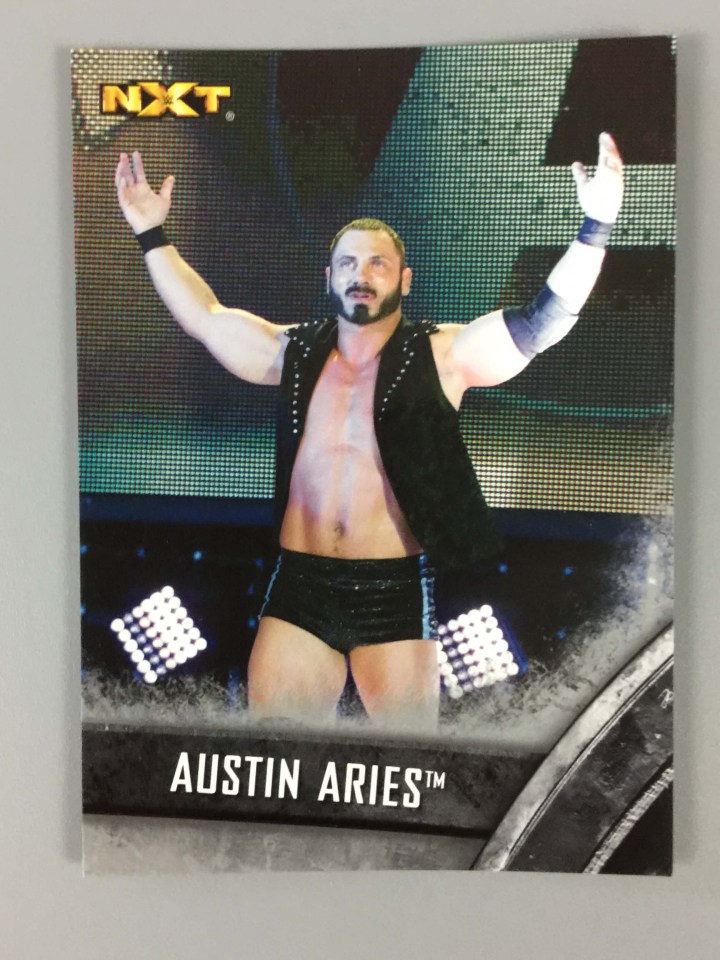 Austin Aries Trading Card from Topps.  "The Greatest Man That Ever Lived" is on a great looking trading card.  Some lucky subscribers will receive autographed cards!  I had the opportunity to meet and interview Austin Aries a while back(pre-WWE).  The interview was conducted after Aries wrestled Ricochet(aka Prince Puma) for a company called IWF.  Click here to listen.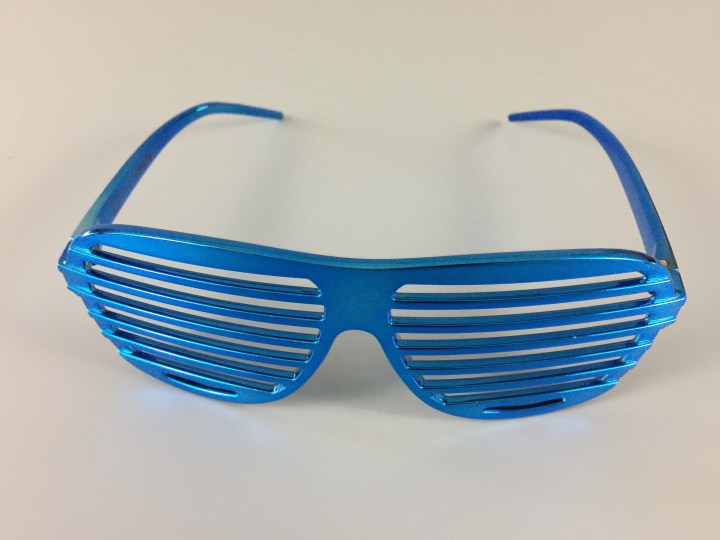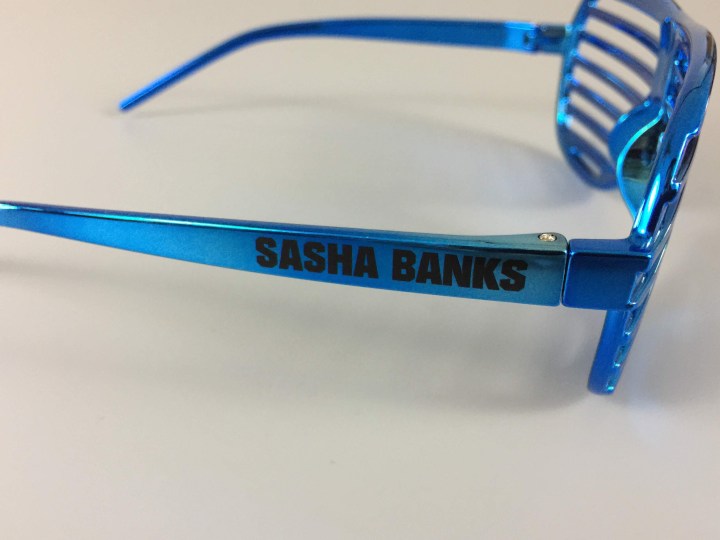 Sasha Banks Sunglasses.  You'll look like a Legit Boss wearing these metallic blue sunglasses that are exclusive to the WWE Slam Crate.
Dean Ambrose Belt Buckle.  This is super cool looking.  The Dean Ambrose symbol is one of my favorites as it's a play on the "anarchy" symbol which is fitting for the "Lunatic Fringe."
WWE World Heavyweight Champion Pin.  This is a replica of on of my favorite championship belt styles and should by worn with pride.
NXT Iron On Patch.  One of the most fun shows on the WWE Network is NXT and now this patch can be worn wherever you would like to iron it.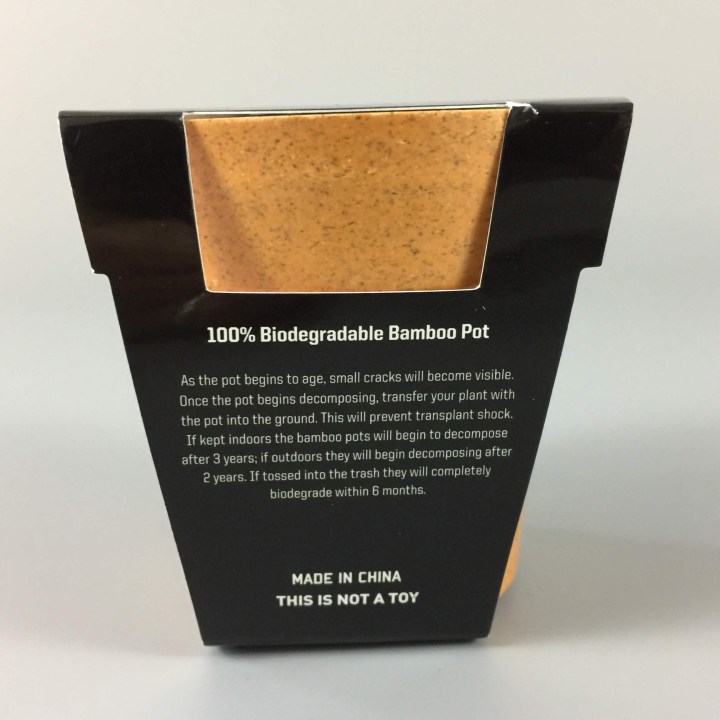 Mitch Plant.  Remember when Dean Ambrose had a plant named Mitch?  Chris Jericho does and he destroyed it.  Now those that got the first ever WWE Slam Crate to keep the memory of Mitch going by growing their own Mitch.  Everything about this item is biodegradable so by the time it's ready to be transplanted, the pot should start to break down on its own.
The WWE Slam Crate powered by Loot Crate is a ton of fun!  It's full of items that are exclusive to the box and they are pretty awesome as well!  If you're a WWE fan, you need to get check this out.