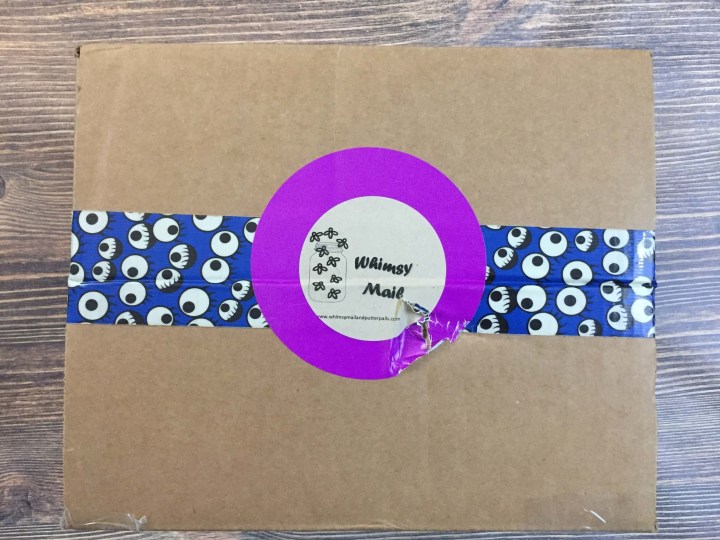 Whimsy Mail & Putter Pails is a Canadian subscription box aimed for tweens aged 8-12. Whimsy Mail is geared for girls, and Putter Pails is for boys. This is a review of the Whimsy Mail box, because I may be in my 30s but I'm young at heart. Whimsy Mail ships in a plain cardboard outer box and is packed with brightly-colored paper squiggles. So many squiggles.
Even though this is a box for tweens, it's still really fun for grownups too!
Each month the packaging tape is patterned, and it's usually a clue to the theme – I think this is a spooky monster-filled Halloween box!
I love Halloween, so I am super excited I was right!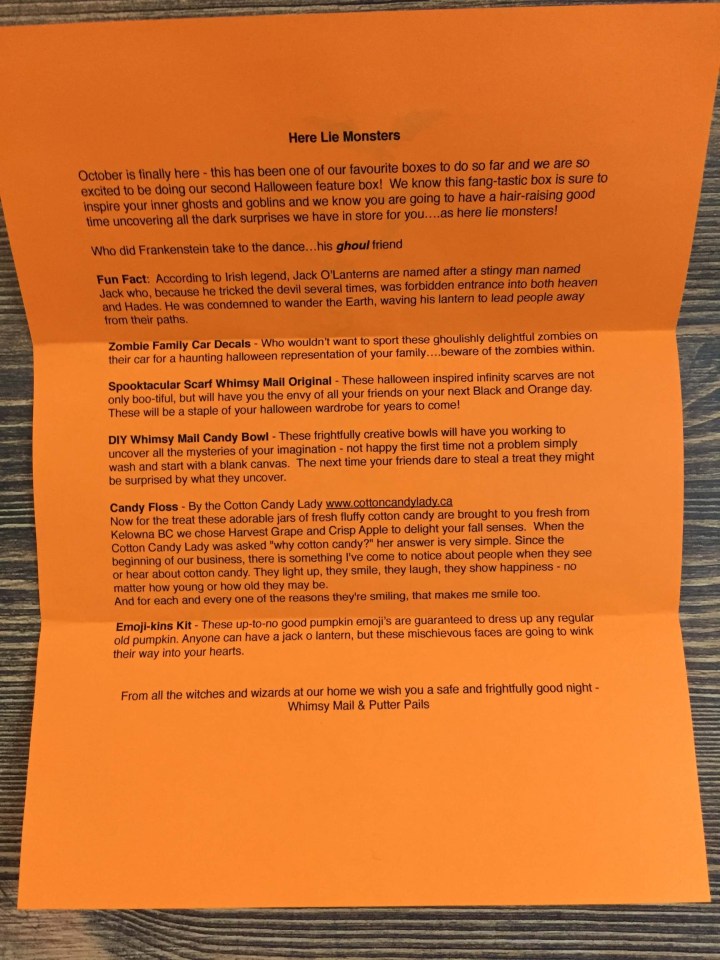 The information sheet is always simple and clean, and a fun read.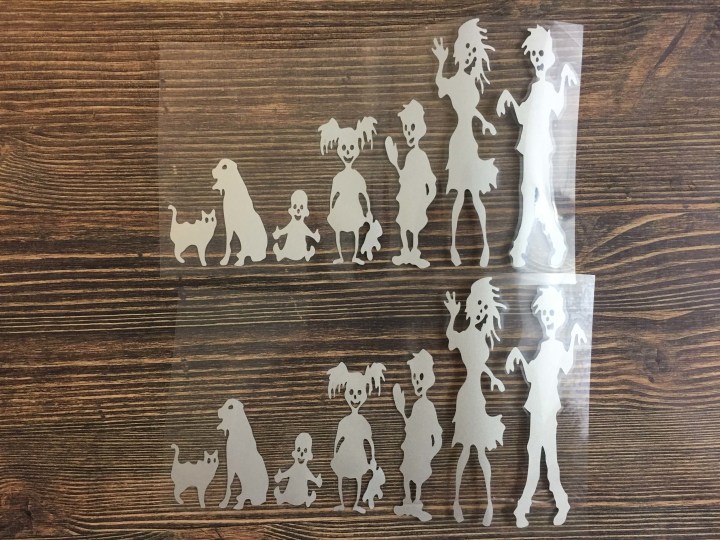 Zombie Family Car Decals. Oh my gosh, these are super cute and a fun spin on those family decals on cars.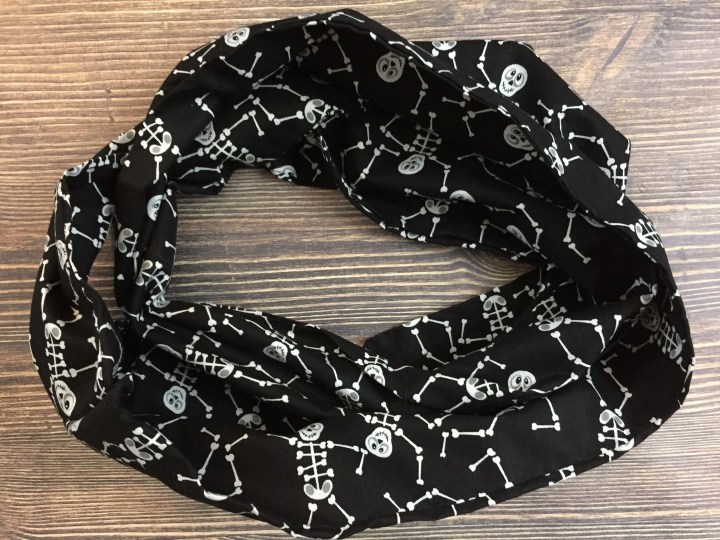 Skeleton Infinity Scarf. This scarf is perfect for Halloween; it's made of a thinner cotton fabric so it isn't going to be very warm, but I will rock this at work on Halloween since I'm not dressing up this year.
Cotton Candy. I always make a beeline for the candy… this two-toned cotton candy features apple and grape. I liked the grape more, and wish there had been more of it! The Cotton Candy Lady is based in Kelowna, BC.
Spooky Candy Dish DIY Kit. Now you guys will understand why I never post my attempts at the DIY kits… I'm just awful! Still, this is a cute and easy kit to make your own candy dish for Halloween night! After drawing your design on with Sharpie, you can bake it in the oven to make the image last.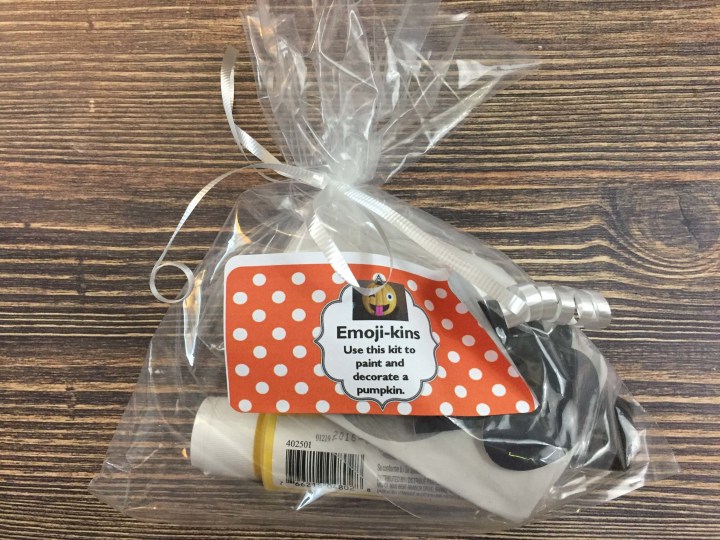 Emoji-kins DIY Kit. I'm giving this one to my friend's two kids to do, as it looks right up their alley (they LOVE anything to do with emoji!). Using paints and fabric cutouts, paint your pumpkins yellow and draw faces onto them like big emoji!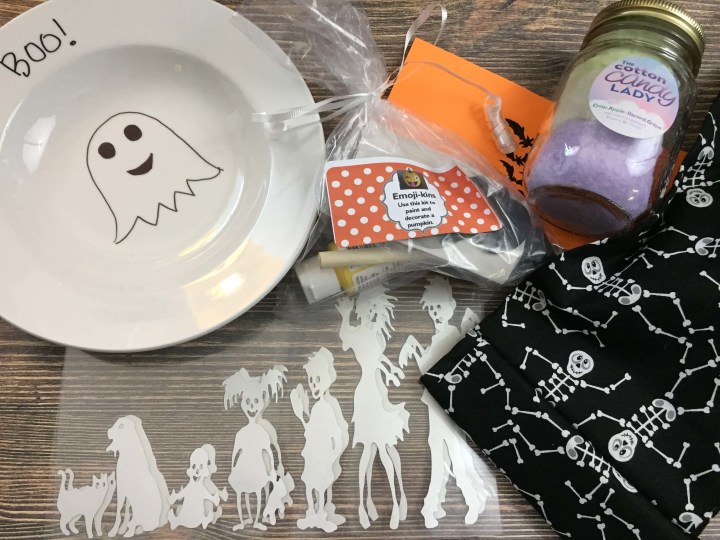 What a fun Halloween box from Whimsy Mail! They really do a great job curating the theme every month and go a bit out of the box in terms of items to include. I love the cute scarf and the cotton candy, and the DIY kits are perfect fall activities as the weather is cooling down.
Whimsy Mail & Putter Pails Coupon: Receive 25% off your first purchase with LOVEFALL
What did you think of Whimsy Mail this month?
Visit Whimsy Mail & Putter Pails to subscribe or find out more!
The Subscription
:
Whimsy Mail & Putter Pails
The Description
: Unique Canadian monthly subscription box for tweens with a NEW THEME every month! We feature items we know you will love as much as we have loved picking them out for you! Whimsy Mail for Girls and Putter Pails for Boys!
The Price
: $31.90 per month