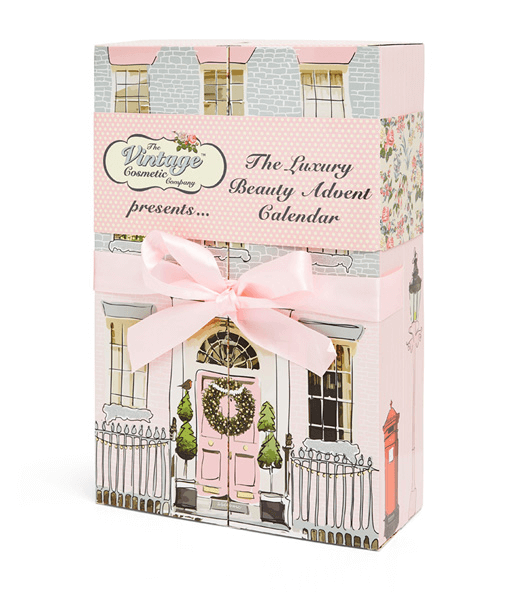 The Vintage Cosmetic Company Advent Calendar is available now! This calendar is £104.17 + £6.95 worldwide shipping = ~$138.
This 24 Day Advent Calendar has a full size beauty tool or accessory behind every door so by the time Christmas arrives, you'll have beauty at your fingertips.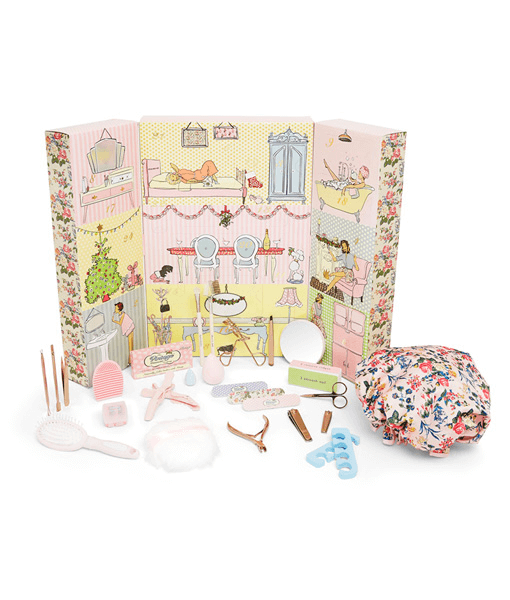 Here's what this advent calendar contains!
Nancy False Strip Lashes
Pink Brush Cleaning Tool
4 Way Nail Buffer
3 Mini Emery Boards
Glitter Puff
Rose Gold Pointed Tweezers
Rose Gold Cuticle Nipper
Small Magnifying Mirror
Rose Gold Slanted Tweezers
Blue Micro Blending Sponge
Blue Toe Separators
Floral Shower Cap
2 Sectioning Clips
Rose Gold Nail Scissors
Rose Gold Cuticle Pusher
Brow & Lash Brush
Mini Floral Oval Paddle Brush
Pink Duo Pencil Sharpener
Pink Blending Sponge
Rose Gold Toenail Clipper
Rose Gold Fingernail Clipper
Rose Gold Eyelash Curler
Rose Gold Blemish Wand
Angled Shadow Brush
Looking for even more advent calendars? Check out all our posts on Advent Calendars or find more on Amazon, or see the list of Advent Calendars in the directory!