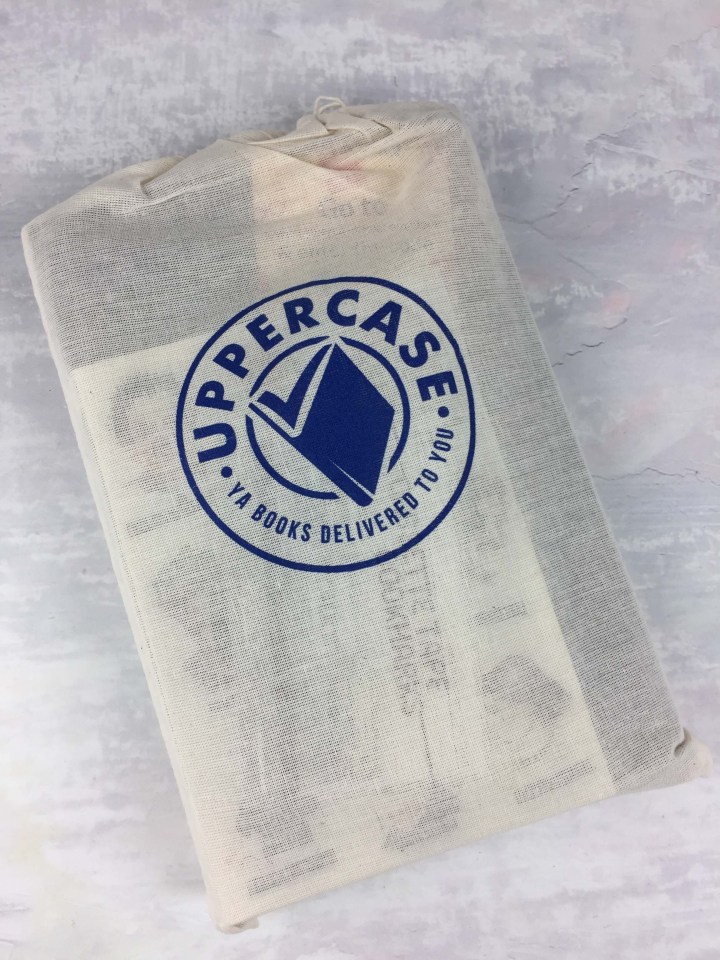 Uppercase Box is a monthly young adult (YA) book and bookish item subscription. Every month, you'll receive a hand-selected author-signed book, bookish goodies, plus a special reading experience! This box is $23 per month plus $6 shipping.
This box ships in a flat rate priority mailer and all the items are in the bag.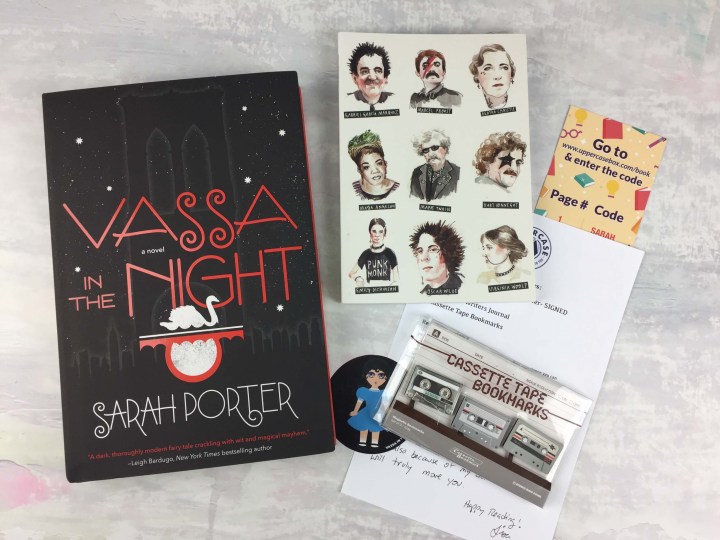 Everything in this month's subscription!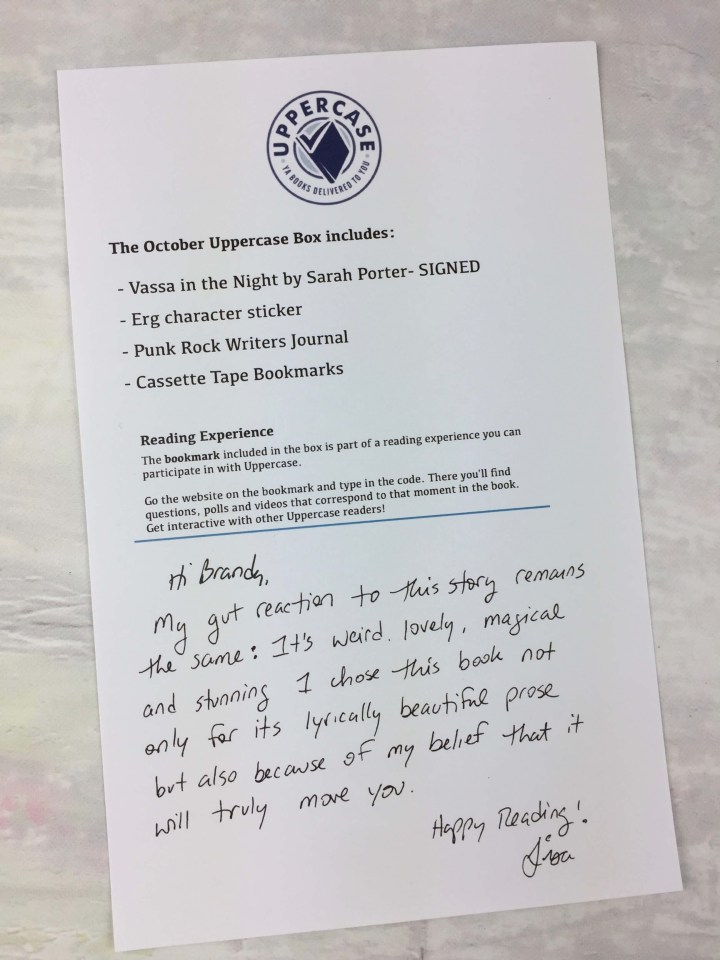 The subscriber letter tells you what comes in the box, an explanation of the reading experience included with the book, plus a curator's letter about the book.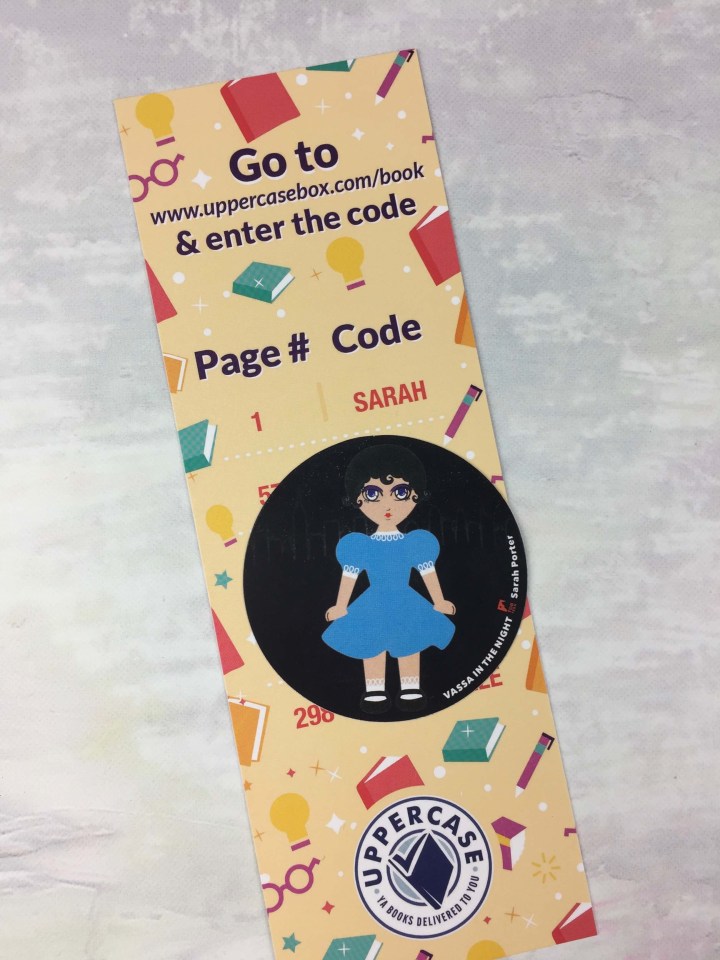 Uppercase Bookmark: The subscriber-exclusive experience is included in the bookmark – when you reach the page, you visit the special website and input the code for an enhanced reader experience. This is a one of a kind deal and you get cool extra tidbits, videos, and stories!
Erg Character Sticker: The sticker goes with this month's selection! Erg is a secret magical doll. Great laptop sticker!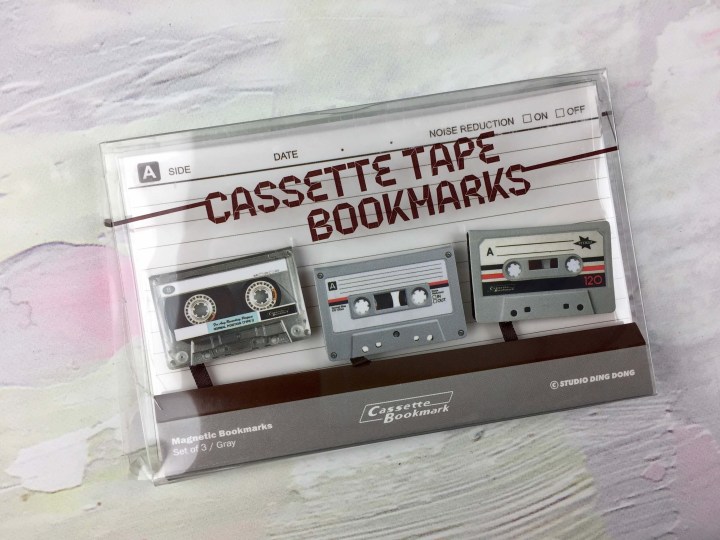 Cassette Tape Bookmarks ($6 + $3.50 shipping): OMGEeeeee, these are perfect!
I am not sure if the average teen even knows what these are, but it sure could spark an awesome convo with mom and dad! And the packaging itself is like a cassette case and it's just amazing. What a throwback!
The long ribbons mark your page, and the cassettes themselves are magnetic, just open them and secure to your book. I loved this item!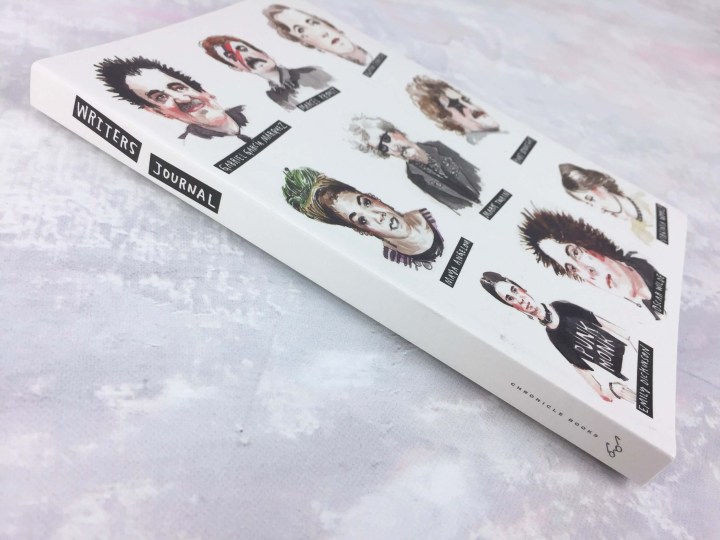 Punk Rock Writers Journal ($9.95): This journal is so saucy and provocative, reimagining classic authors in punk rock form.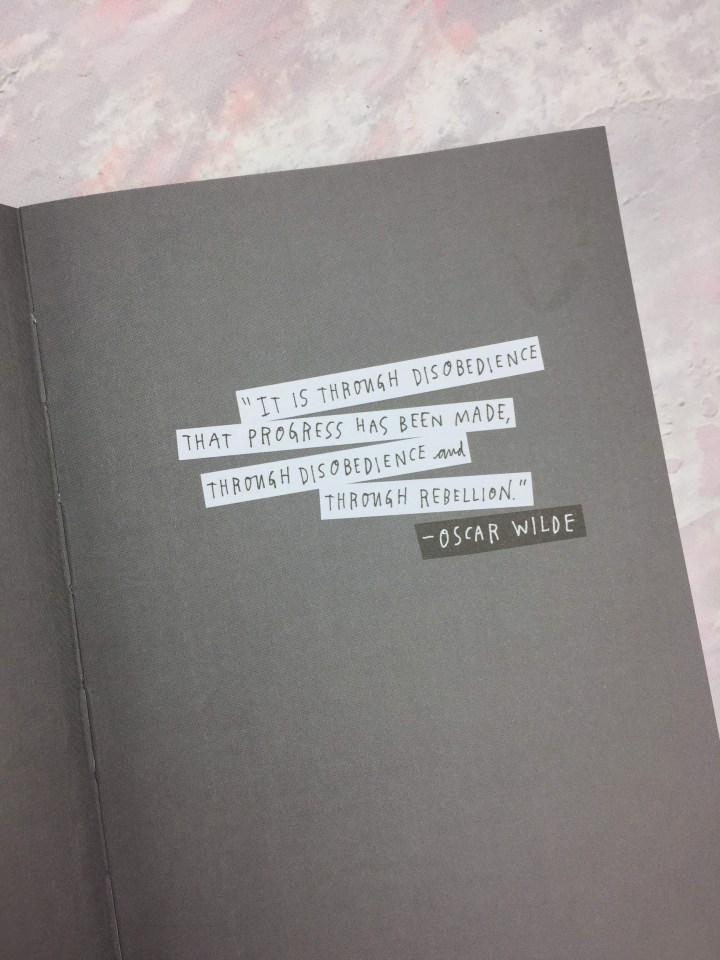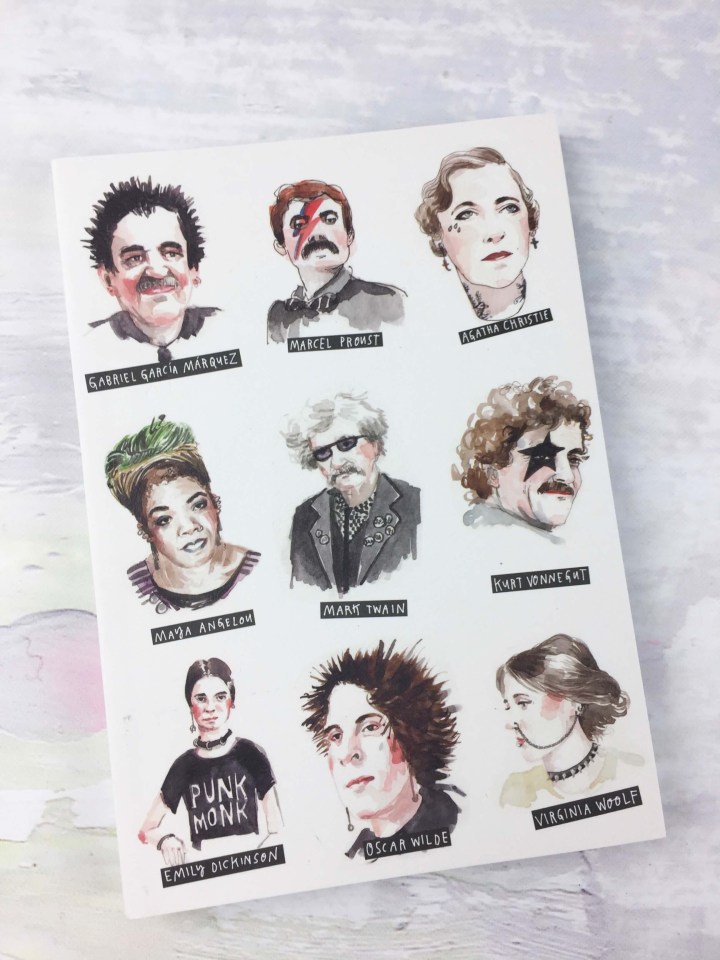 Agatha Christie with undereye pawprint tat? Yes.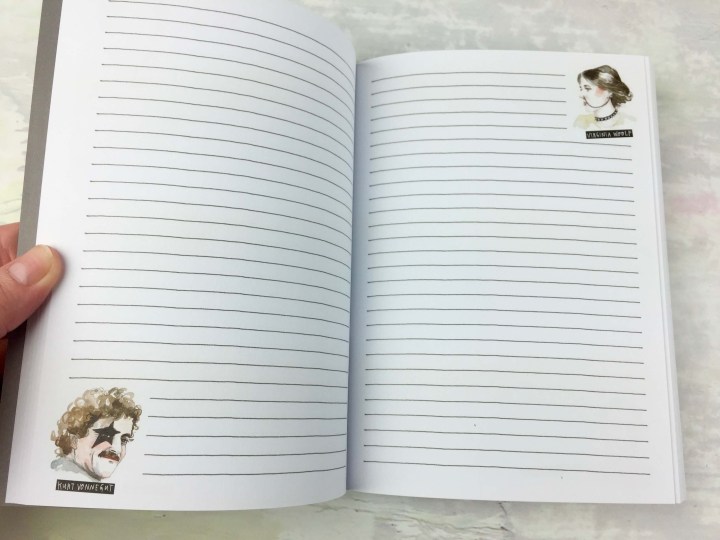 This is so oddball! I love that the design carries through to the individual pages too.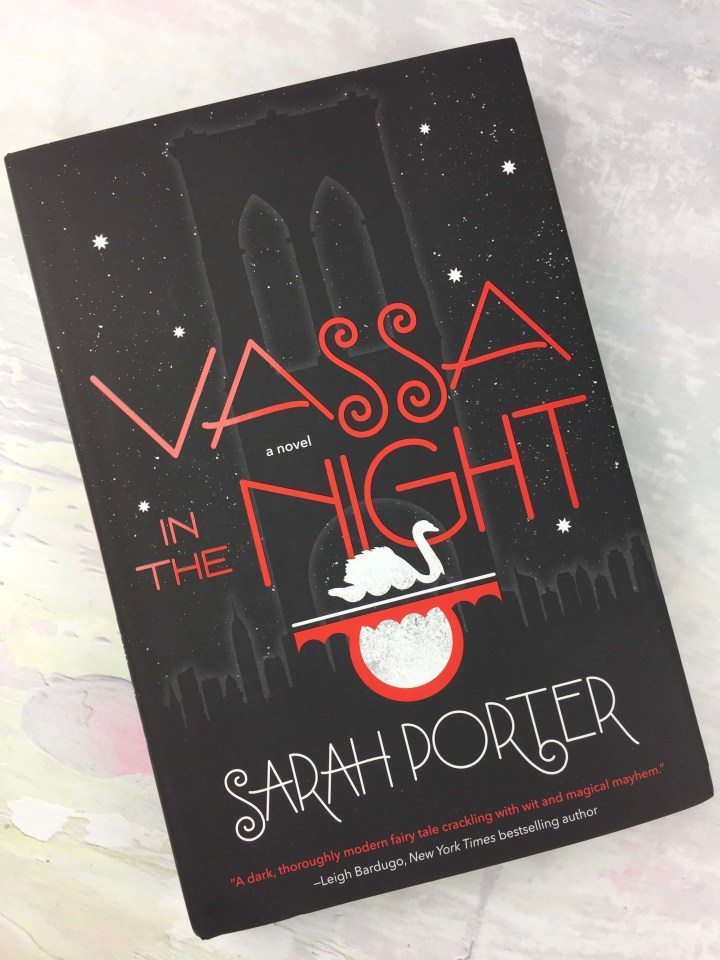 Vassa in the Night by Sarah Porter ($11.12): You can always expect the latest and hottest YA books from this subscription. This book was released at the end of September and you can likely tell by the cover – it's a perfect selection for October.
Vassa in the Night is a powerful and haunting modern retelling of the Russian folktale "Vassilissa the Beautiful" for teen fans of urban fantasy, fairy tales, magic, and horror who enjoy books by Leigh Bardugo, Kendare Blake, Catherynne Valente, and V. E. Schwab.

In the enchanted kingdom of Brooklyn, the fashionable people put on cute shoes, go to parties in warehouses, drink on rooftops at sunset, and tell themselves they've arrived. A whole lot of Brooklyn is like that now―but not Vassa's working-class neighborhood.

In Vassa's neighborhood, where she lives with her stepmother and bickering stepsisters, one might stumble onto magic, but stumbling out again could become an issue. Babs Yagg, the owner of the local convenience store, has a policy of beheading shoplifters―and sometimes innocent shoppers as well. So when Vassa's stepsister sends her out for light bulbs in the middle of night, she knows it could easily become a suicide mission.

But Vassa has a bit of luck hidden in her pocket, a gift from her dead mother. Erg is a tough-talking wooden doll with sticky fingers, a bottomless stomach, and a ferocious cunning. With Erg's help, Vassa just might be able to break the witch's curse and free her Brooklyn neighborhood. But Babs won't be playing fair….
As always, the book is signed by the author! A few chapters in, this book is a vivid and dreamy fairytale retelling, but set in a sort of alternate reality Brooklyn. There's a lot to unfold, back to reading for me!
I think this is a great monthly YA book subscription. There's always a delightful bookish goodie, but the focus of this subscription is on the book, for sure!
What did you think of this month's Uppercase Box?  Save 10% on your first month with coupon code UPPER10.
Visit Uppercase Box to subscribe or find out more!
The Subscription
:
Uppercase Box
The Description
: Uppercase is a young adult book subscription box. Each month subscribers receive one young adult book plus a book accessory (funky items like bookmarks, posters, jewelry, totes, etc.). In addition, Uppercase provides an online area to talk with other readers and find exclusive book content.
The Price
: $29.00 per month