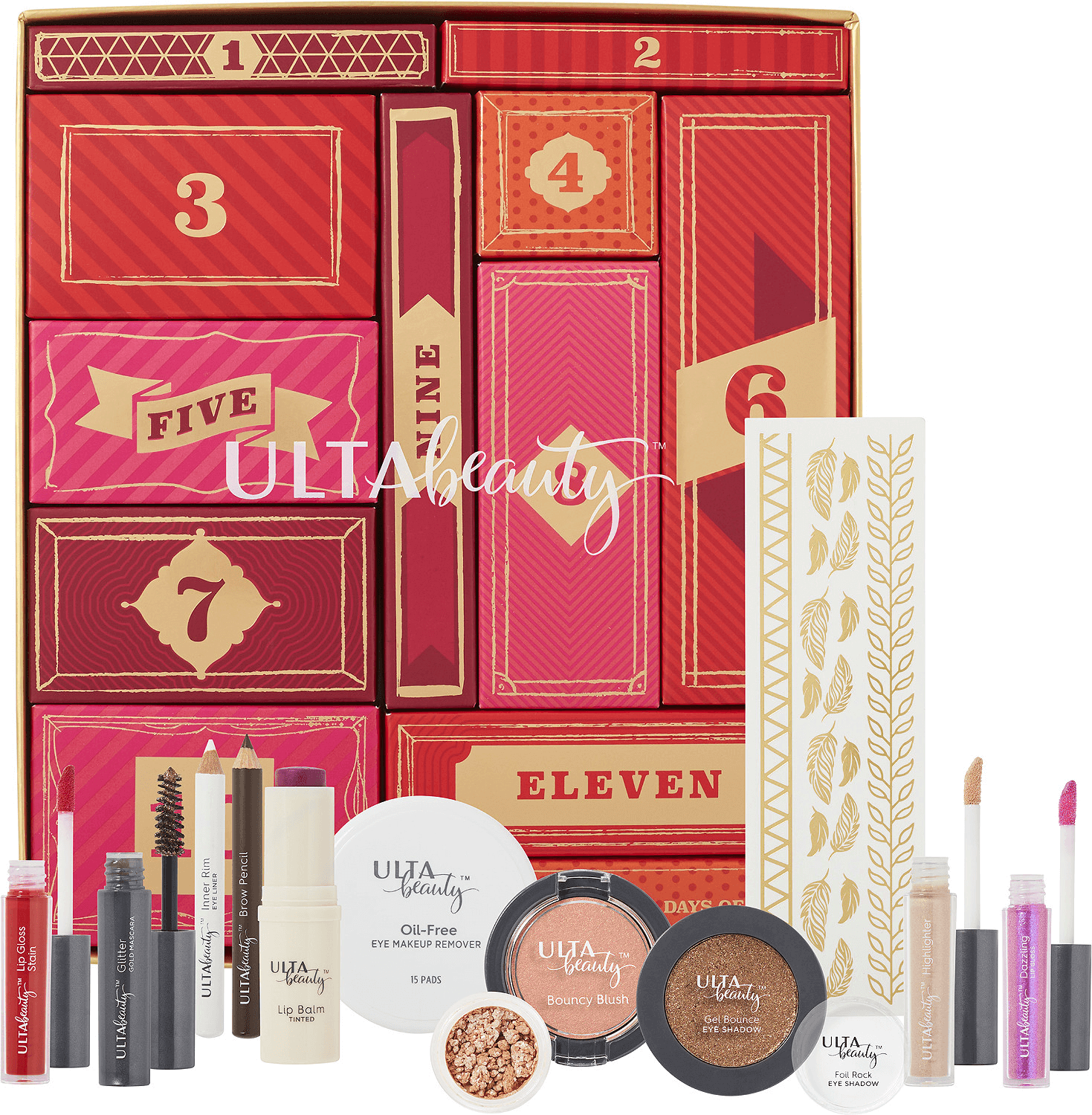 The 2016 Ulta Beauty Advent Calendar is available now. The 12 Days of Beauty calendar is $18 and a $74 value!
Ulta's 12 Days of Beauty is the perfect gift for yourself or any beauty enthusiast. Inside each box is a beauty surprise, featuring trendy and unique formulas design to inspire your creativity!
Here's what this advent calendar contains!
1 Liquid Highlighter (0.03 oz)
1 Dazzling Lip Gloss (0.3 oz)
1 Tinted Lip Balm (0.13 oz)
1 Brow Pencil (0.03 oz)
1 Gold Glitter Mascara (0.04 oz)
1 Lip Gloss Stain (0.03 oz)
1 Inner Rim Eyeliner (0.03 oz)
1 Bouncy Blush (0.11 oz)
1 Foil Rock Eyeshadow (0.11 oz)
1 Gel Bounce Eyeshadow (0.06 oz)
1 Oil-free Eye Makeup Remover (15 ct)
1 Temporary Tattoo Sheet
Looking for even more advent calendars? Check out all our posts on Advent Calendars or find more on Amazon!
Pssst, we're making a list of Advent Calendars! We have a bunch more to enter, but if you find an amazing/unique calendar, let us know about it in the comments!