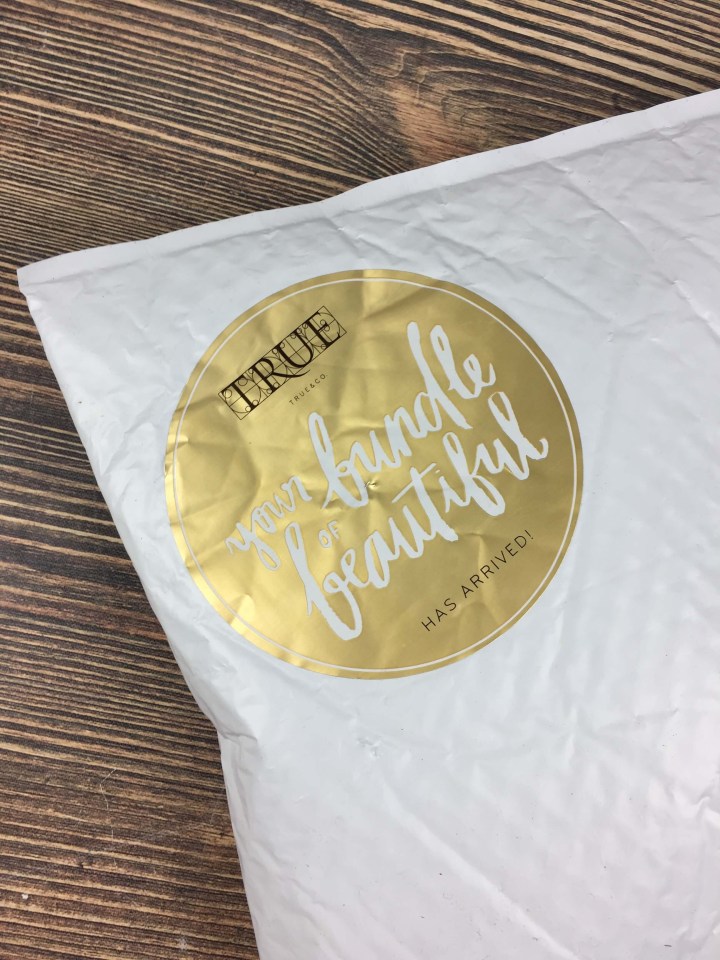 True & Co is an online bra shop that aims to deliver the perfect bra for your body type. For about $45, True & Co delivers bras that are designed to fit your unique shape! They offer bras from 32A to 38DDD, although availability may be limited or unavailable for certain band/cup combos per bra style.
When you sign up you'll fill out a quick fit quiz. This isn't a subscription, but is easy to shop, because the store is curated around the answers to your fit quiz, with personalized recommendations.
A good fitting bra will:

Feel nice and snug around the band on the loosest hook, without riding up in the back or shifting when you move
Provide cups that encapsulate all breast tissue without spilling from the top or sides. The underwire should rest on the outside of the breast painlessly against your rib cage.
The center gore in the front between the cups should lie completely flat against your rib cage between your breasts.
You should not have to re-adjust your bra throughout the day. A good fitting bra is barely noticeable when you're wearing it and should not cause discomfort.
True & Co uses a spectrum of body shapes to help categorize you into the best bra fit.
This is not something I thought I'd ever share on the internet.
A prepaid envelope is readily available in case you need to return your order. There's a $75 minimum for free shipping but there are free returns.
Everything in my True & Co order! I really needed a light colored bra so I thought I would give this shop a try. It's not a subscription, just easy curated bra shopping.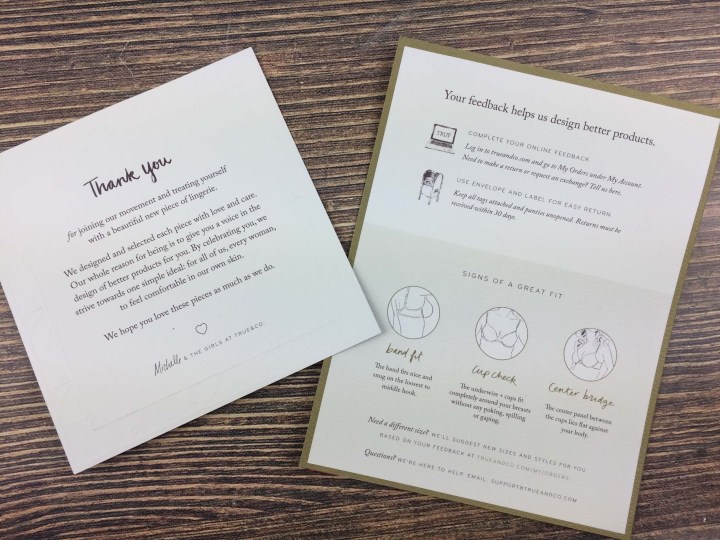 The information cards describe how their store works. The bras themselves come with large tags that need to be kept on the bra in order to have the ability to return them. Undies can't be removed from the package, so keep that in mind if you wanted to try them.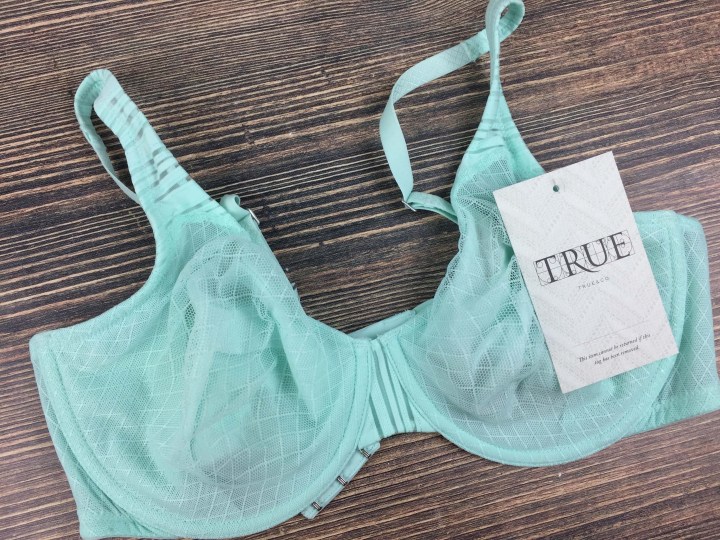 Made of Stars Unlined Ultimate Coverage Bra: This bra is full coverage as far as the positioning of the fabric, but not as far as sheerness! Whoops! It's not quite what I had in mind but it's a cute bra and it fits well. (I should point out that the title says Unlined… my bad).
 This bra has 3 hooks and a full underwire, but not one on the side (I usually prefer that).  You can see on the right side of the cup there's an extra bit of fabric for more shaping.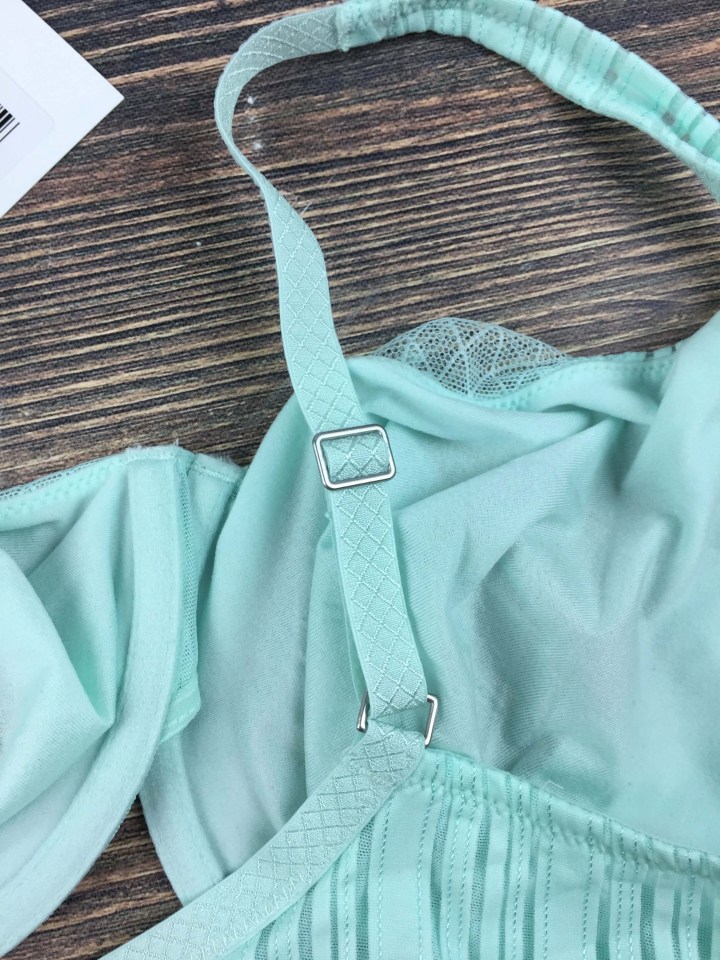 The straps have a nice pattern and are adjustable. Like 90% of bras! True & Co calls the larger chested ladies BBBs and this bra is one of their top-rated for BBBs! I found it supportive and comfortable without being a mega bra!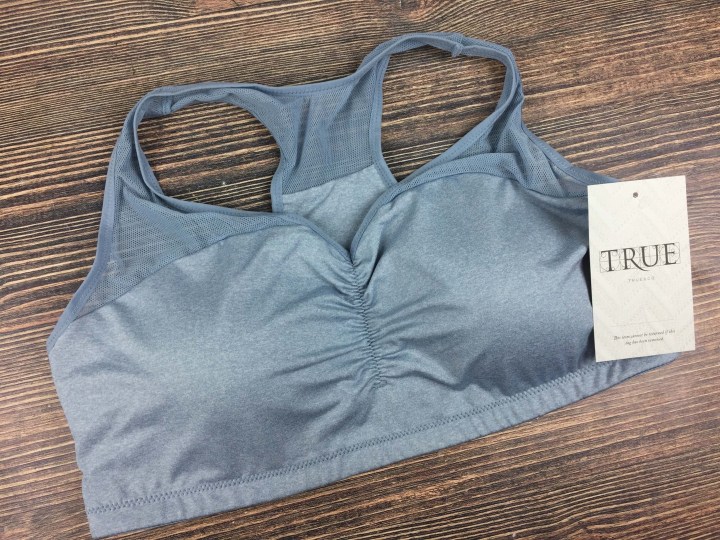 Alice Easy Fit Pullover Bra ($48)This one has molded cups but in a pullover sleep bra style. I actually expected to return this (remember, free shipping at $75, but free returns, so if you're like me you just buy a second item to return) but it ended up being super comfy, so I kept it. Again, this bra is recommended for BBBs for when you don't want to wear a bra.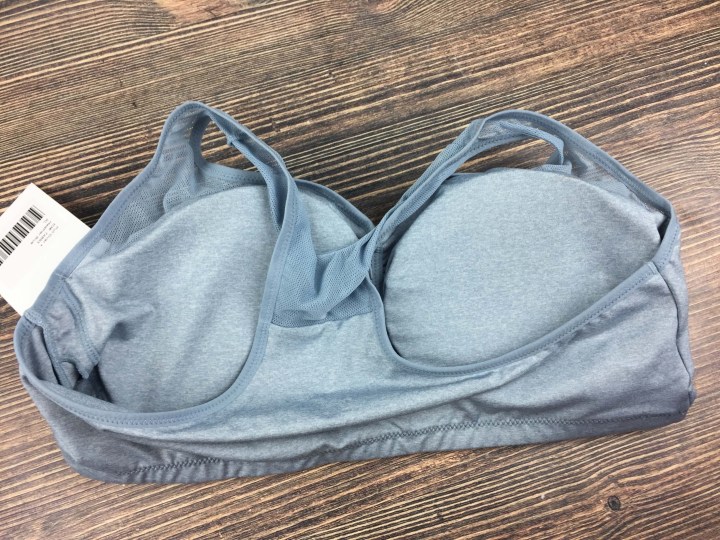 For me it's a bit in public bra – it kind of just smushed instead of lifts (contrary to their claim that it doesn't flatten you out – this bra style will always flatten you out), but it provides great evening support (because when I get home I am all about taking off the bra!).
I was happy with my selections and I would order again! It took a few minutes and I had 2 comfortable bras within a matter of days. I definitely want to try out some of their more "oomph"ier bras and will be definitely testing out their Uniform T-Shirt Full Coverage Bra ($68) because of the nice side underwire that I prefer.
I do think this service is best for a woman who has been professionally fitted and already knows their actual bra size – but needs to find styles that work best for her shape. I think that's the main point of True & Co, and it's helpful for sure – but I don't think their fitting system necessarily can help a lady that doesn't know her real size.
Have you bought bras online? What was your experience?
Visit True & Co to check it out or find out more! If you want to try them out you can use this link to save $15 on a $50 purchase.
The Subscription
:
True & Co
The Description
: An online bra fitting service.
The Price
: $45.00 per box