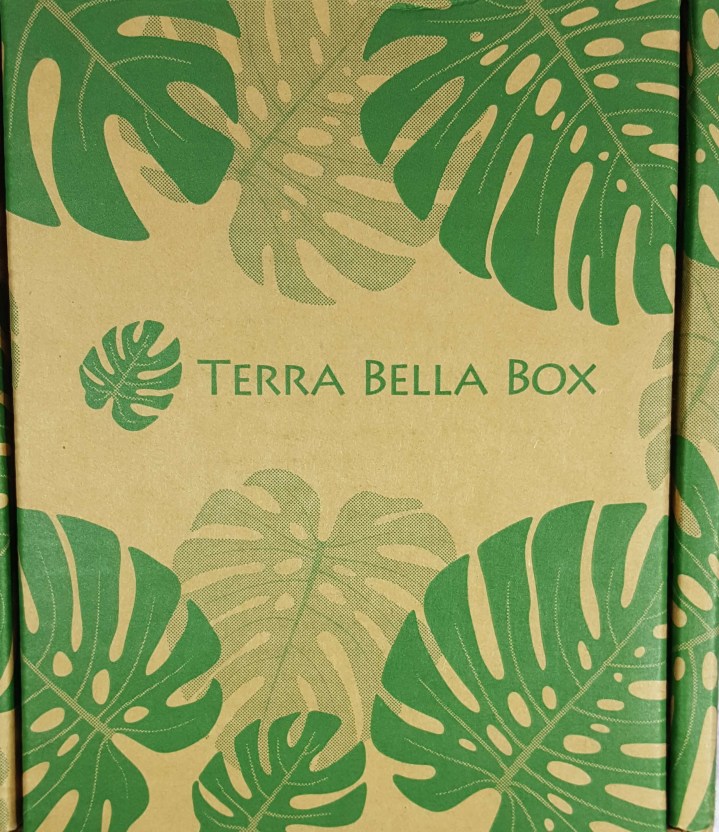 Terra Bella is a monthly subscription box of natural, artisan products for your bath and beauty routine. Each box has 3-4 products and free shipping in the U.S.
The products are handmade, animal cruelty-free, and made in small batches by small businesses from ethically sourced ingredients. Products can include cleansers, moisturizers, masks, exfoliators, hand and nail products, hair products, bath products and such. Terra Bella was created by Kate Gray. Her goal is to fill your cabinets with every beauty product that you might need. And with that in mind, each month is filled with a wide variation of useful products.
Everything in my September box. The Terra Bella Box is $32.95 a month, auto renewing. The Make Up Edit box (which is at least 3 make up only products) is $29.95. You can switch between Terra Bella or the Make Up Edit each month.
The product information card gives you a good description of each product in the box, the website of the company and a retail price.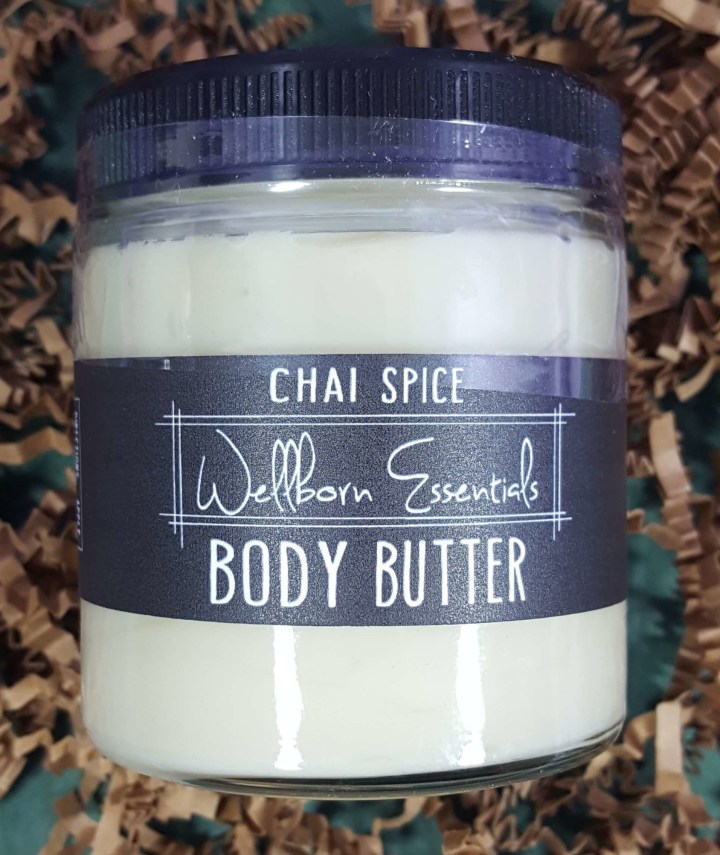 Wellborn Essentials Chai Spice Body Butter ($24.99) – This scent was developed for the Terra Bella box but you can now purchase it on their Etsy store. It is a nice oil blend of Cinnamon leaf, nutmeg, ginger, and cloves. The note says that it embodies the scent of fall and I'd have to agree. Fall is my favorite season and this smells like it. A little of this goes a long way and I used it on my dry heels and WOW did it feel good.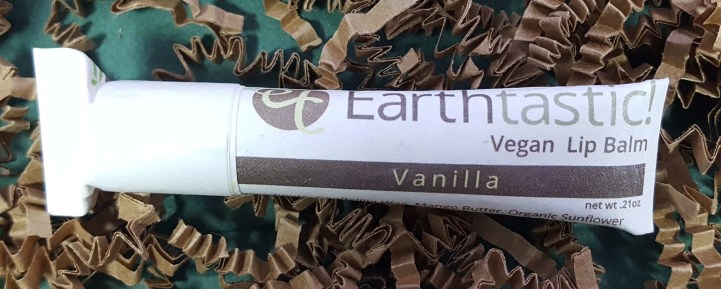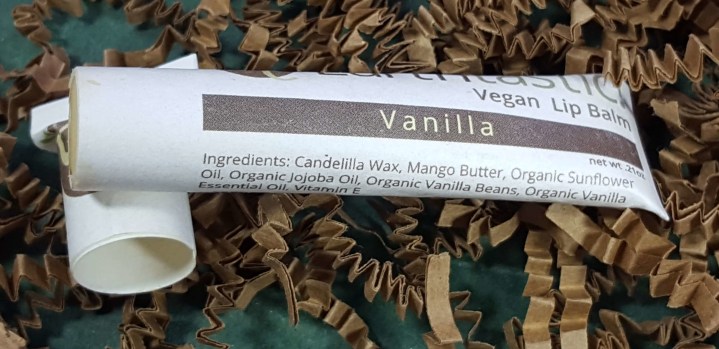 Earthtastic Vanilla Vegan Lip Balm ($7.00) – I am a lip balm junkie and use it all day every day and this worked really well. My biggest issue with it is actually the paper tube.  I get that it is 100% recycled paper and are biodegradable and recyclable however you have to pinch from the bottom and it didn't come up as easily as I thought it should for balm. Then I'm afraid since I toss my tubes in my purse all the time it is going to get squished and make a mess. However, I do like the balm so I'm thinking it needs to be one that stays next to my desk and/or on my counter so that I can enjoy it then and not worry about crushage.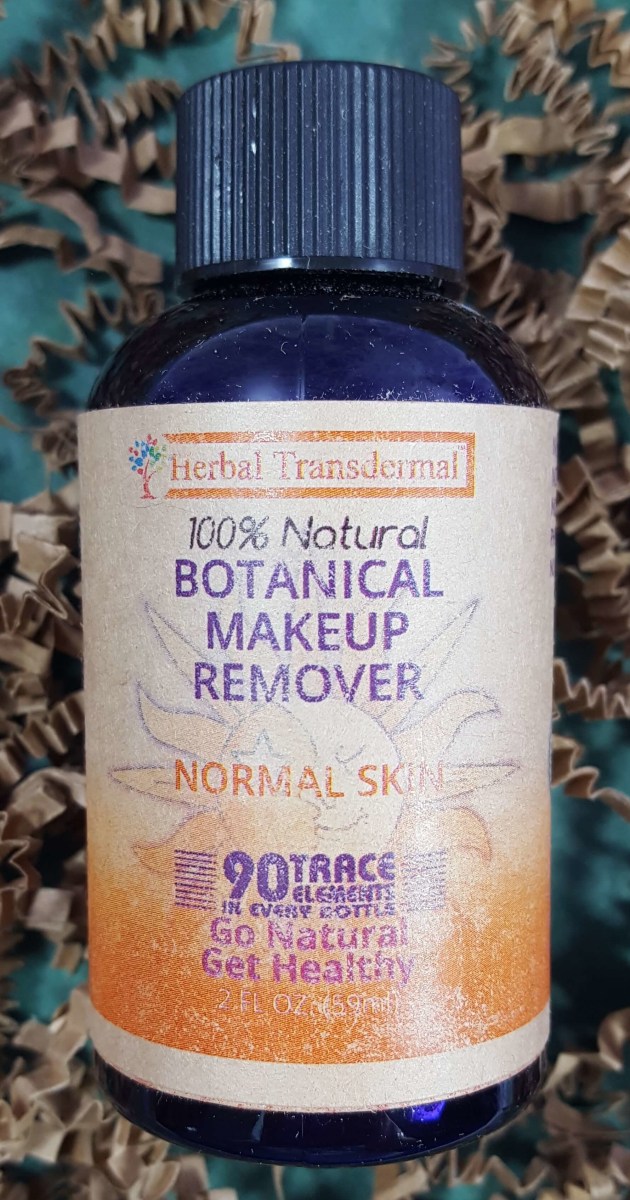 Herbal Transdermal Botanical Makeup Remover for Normal Skin (deluxe sample ~$5.60) – This remover will not only remove your makeup but will also help to soothe, nourish, repair and protect your skin. I'm all about trying new makeup removers but this is not a scent I'm liking. I actually couldn't get it to my face for the smell. I'm pretty sensitive to smells though and my hubby said he thought it smelled fine. I'm going to let my friends take a whiff and see if they would like it.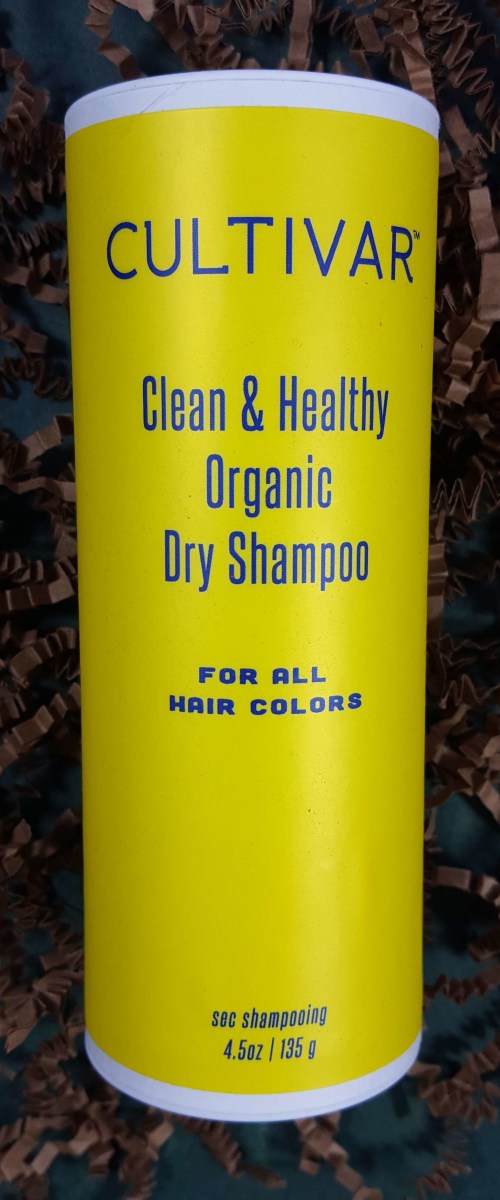 Cultivar Clean and Healthy Organic Dry Shampoo ($32.00) – So I know that dry shampoo is supposed to be the new holy grail item in hair care but I'm not a fan. It could be my hair or the fact that I shower every day but it just isn't my thing. I'll pass this on to one of my friends who lives by it.
This month's Terra Bella box was just 50/50 for me which is not bad at all and the main reason is that I'm picky. I'm sure my friends will love the items I'm just not into though so that is always fun. I love seeing the new friendly products each month and learning about natural products as I go along. I'm slowly switching things over to better products so getting to try different things and decide what works for me is great.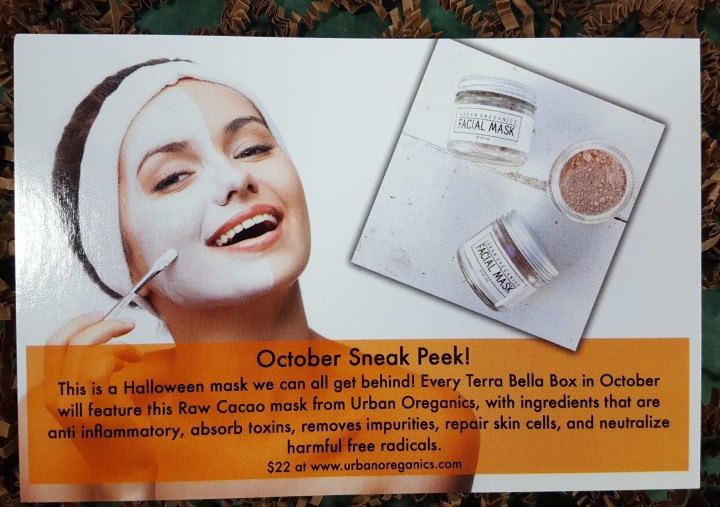 I'm really excited for the October Sneak Peek and the featured Raw Cacoa mask from Urban Oreganics. Every box next month will include it in there.
Did you order this box? Which product was your favorite in this month's Terra Bella Box?
Visit Terra Bella Box to subscribe or find out more! Save 5% on your subscription! Use coupon code  FALLBONUS.
The Subscription
:
Terra Bella Box
The Description
: Terra Bella Box is a different kind of beauty box. We find products that are created in small batches by small businesses, are always cruelty free, and are made with the finest natural ingredients. Good for your body, good for the earth, good for local economies.
The Price
: $32.95 per month