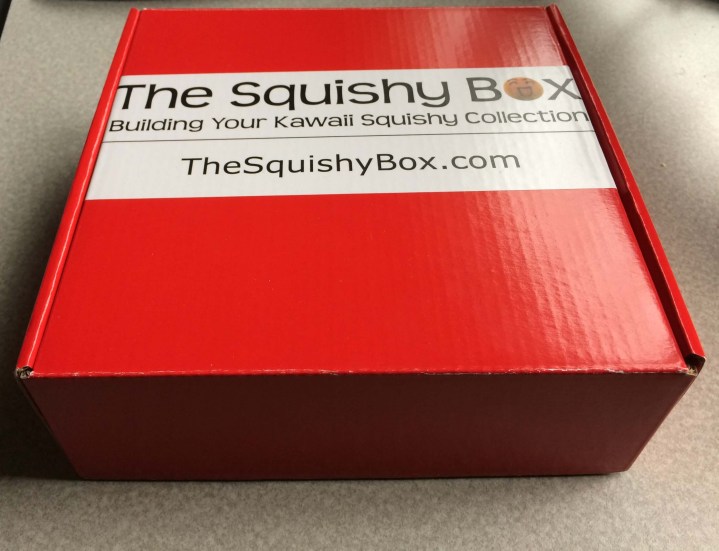 Dive into this carefree smile-bringing box of Kawaii Squishes from The Squishy Box. Each box contains 6 little squishies of joy. They come in different shapes, sizes, and scents. Yes, you read that right! Some of them are lightly scented making playing with them even more enjoyable.
I had never held a Kawaii Squishy before but recognized the concept immediately as they are a lot like those stress balls you can get at events with company logos on them. The happy difference here is that these have no logos, but maybe smiles or little faces instead. The squishes are soft yet firm enough to withstand multiple squishes.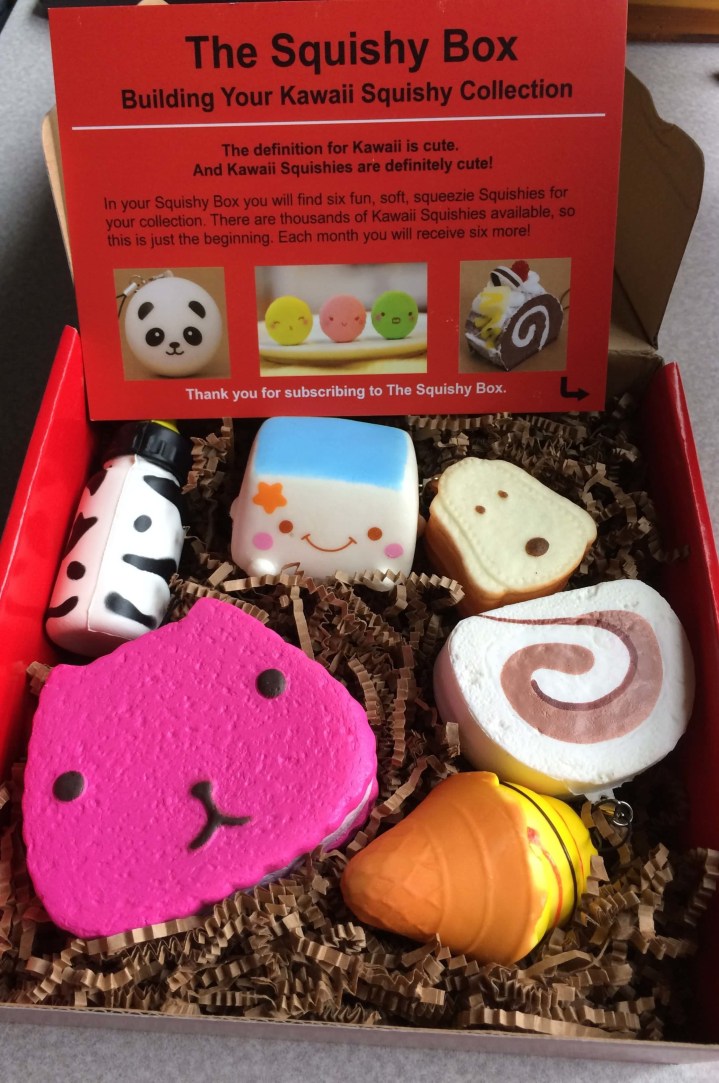 Open the bright red box up to find this month's 6 Squishies staring up at you. An information card is also included telling you that a Kawaii is all about being cute and that they are!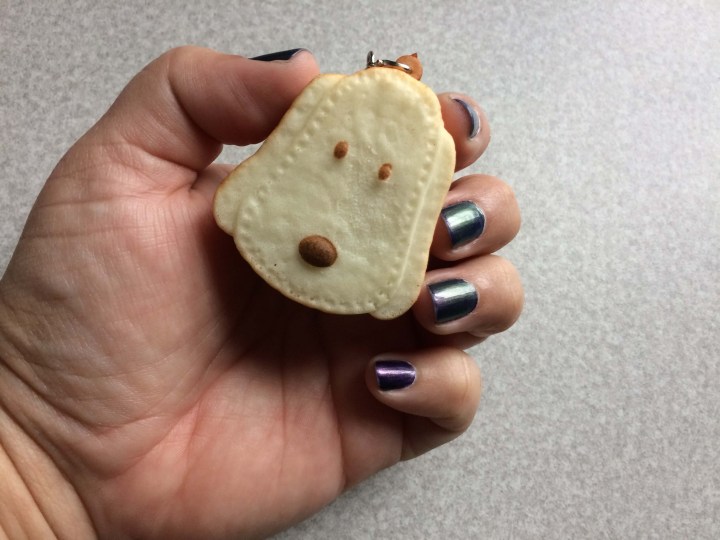 The sizes vary, and the smallest one in this box was a cute little dog face that looks like a thick slice of bread. The largest one was a hot pink sandwich cookie cat faced squishy the size of my palm.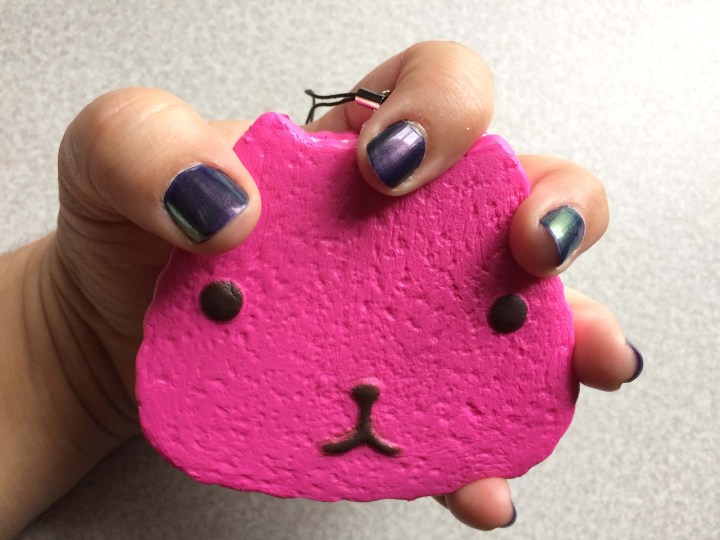 The cat face smiles up at and you has a sweet scent when you sniff it up close. I like that the scents are gentle and not in the least bit overwhelming. I have to put it up to my nose to smell them as they are not oozing with aroma, but are noticeably scented if you hold them close and breathe it in.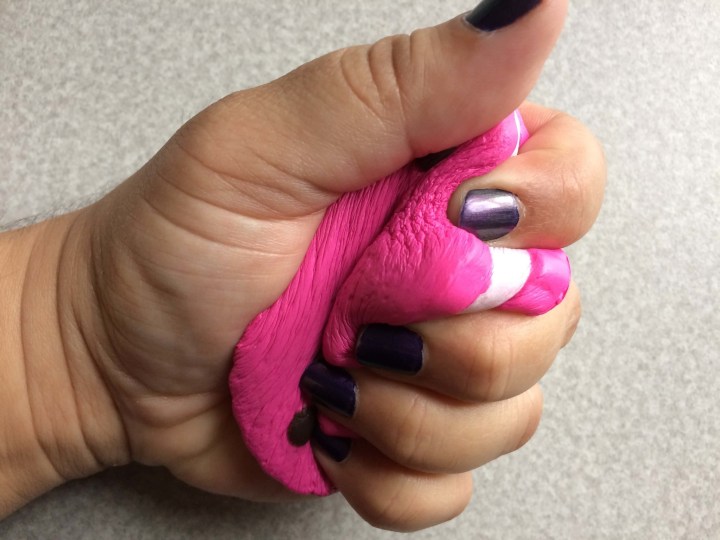 The density of the foam is very nice. I've come across stress balls that are too hard to squeeze. These have a nice give to them and bounce back into shape with no trouble. Their website does warn however that they may get damaged over time, with peeling paint or cracks as you continue to repeatedly squeeze them.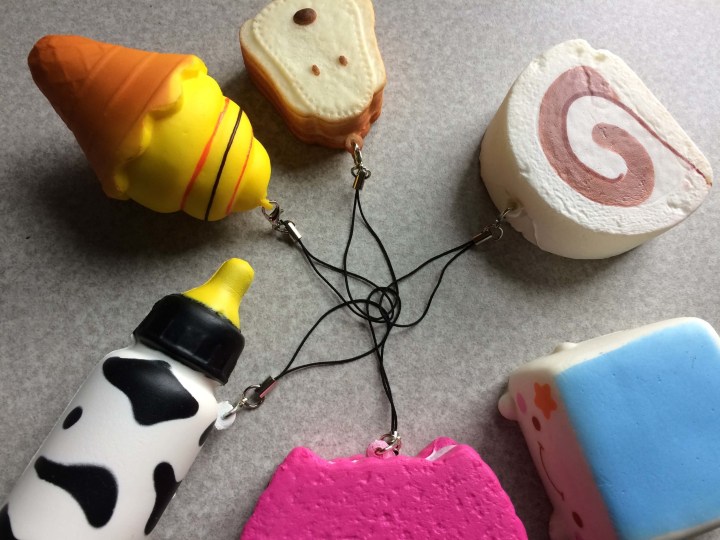 All but one of the Squishies had a loop and clip attached so that you can hook them on to things. While these could be a keychain, it would probably rip off before my next box came in. They are better off as purse decorations, or safely stowed in a drawer or shelf by your desk for when the mood to squish strikes.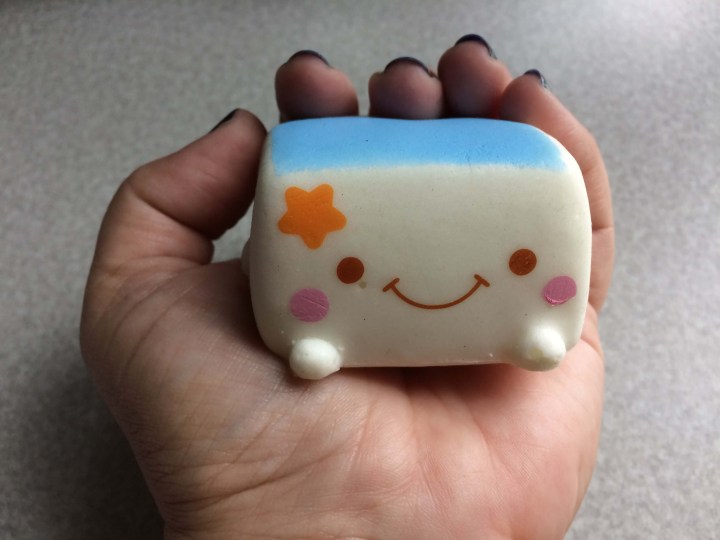 The one without a loop was this little guy, and that's just fine by me. He has a sweet scent and smiles up at you nicely. If you are looking for a fun gift for your pre-teen daughter or have a very stressed loved one in your life, bring a smile to their face by sending them this box. I'm looking forward to keeping a few at my desk at work and using some others over the holidays as stocking stuffers. Happy Squishing!
Visit The Squishy Box to subscribe or find out more!
The Subscription
:
The Squishy Box
The Description
: A Monthly Kawaii Squishy Subscription. Each month we select six unique Kawaii Squishies shipped in our bright red box, delivered right to your door! Kawaii Squishies are mini food and character collectibles made out of squishy foam. Some of the food styles look so real you may want to eat them, but don't! And they make a great stress reliever too!
The Price
: $23.99 per month