Spiffster is a monthly tie subscription that will send a high quality tie to you based on a survey that they send out each month. The surveys ask questions about style and colors that you would like to receive. The tie comes in a tie box each month. This month my box was a bit squished but everything inside was still good and neat.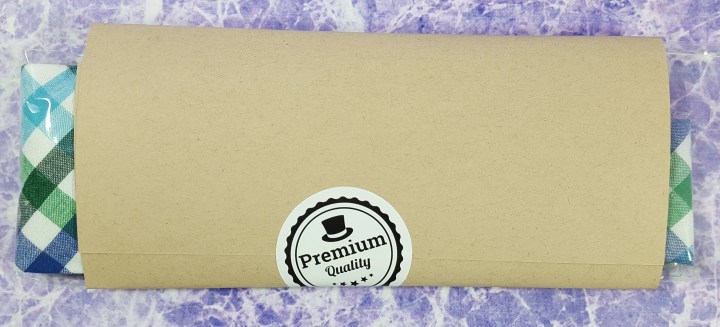 First look when I slide the tie out of the box. The tie is slid into a clear plastic wrapper to keep it clean in transit and the whole thing is slid inside the information letter.
The knot for October is the Victoria Knot. This is a simple knot that works great when your tie is just a bit too long.  I love the Spiffster information sheets and all the extra little fun goodies to read on it. They are funny and informative.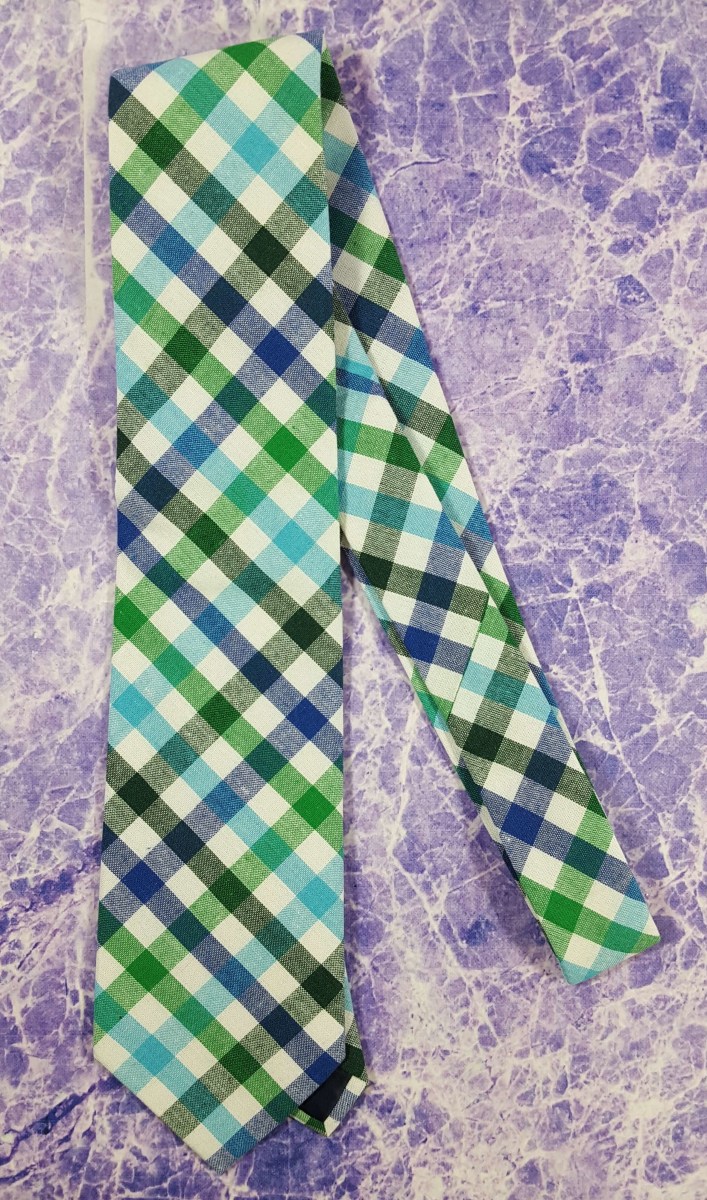 The tie this month is a blue/green plaid and I LOVE it. It is a pretty casual tie but one that I think would be fun to wear.
This is another great tie. My hubby is working Fun Home this week and I think it will be the perfect tie for that. I think it just screams fun and would look great with jeans and or with a suit.
Another goo tie month from Spiffster. The ties are always a nice quality with a great texture and tie good. This one has bright colors in it and while not exactly what I would consider fall like it works for us since my husband works theater shows and he likes to dress to the show if possible. This one works for now and will be great for some others coming along.
Want to try Spiffster? Save 20% on your subscription for life with code HELLOSUBSCRIPTION (which means this subscription is $10 or less, every single month!).
Visit Spiffster to subscribe or find out more!
The Subscription
:
Spiffster
The Description
: The Spiffster Box is a subscription box for men that sends you a single premium necktie each month. Once you receive your first necktie, we send you a questionnaire via email every so often so we can have our fashion designer pick out a necktie based on your answers. Our neckties are made from high quality materials such as silk, cotton, linen, and wool.
The Price
: $11.45 per month