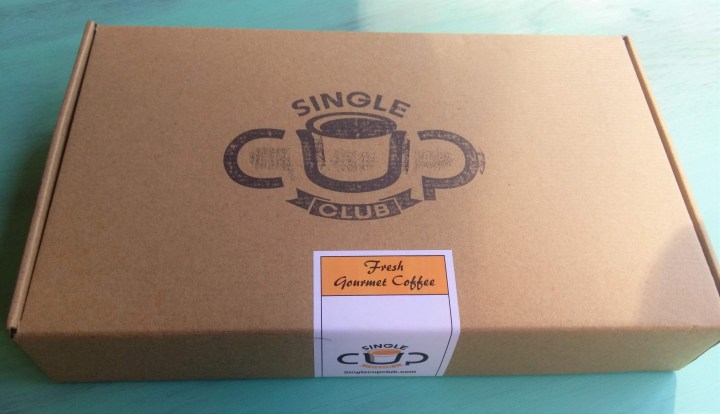 Single Cup Club is a subscription coffee service that allows you to experience the world of small batch roast coffees with the convenience of K-Cups.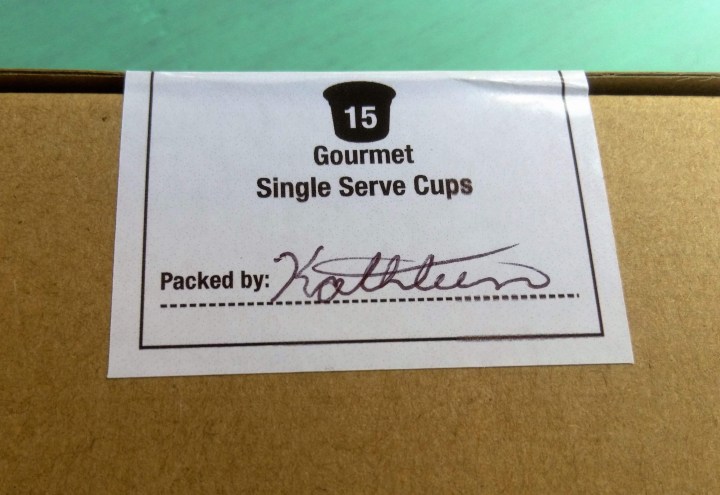 Every month you receive 15 K-cups in three unique blends.  Each month you will get a new and different variety of coffees to experience.  If you subscribe month to month, the cost is $12.99 a month, but if you pay for one year at a time the price drops significantly to $8.99 per month.  Shipping is a flat rate of $3.95.
On the under side of the box lid there is a detailed description of each coffee variety.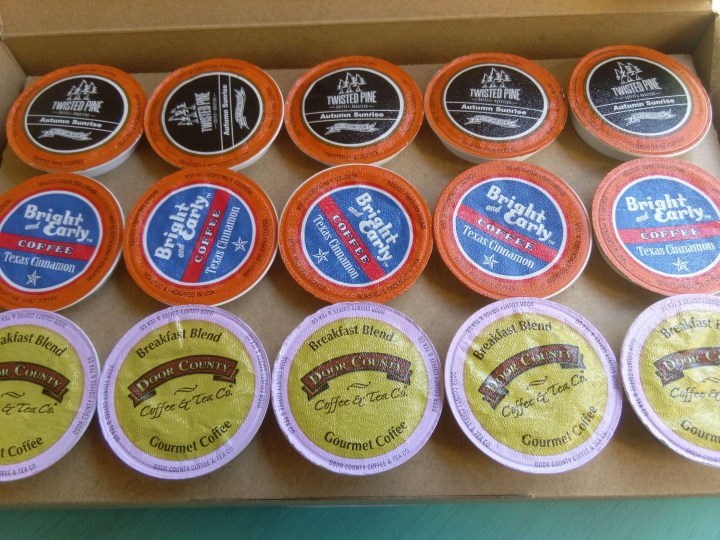 The K-cups came nicely packaged in this cardboard box with holes cut out for the cups.  I think it would be perfect to reuse to package mini cupcakes for a gift!!  Reuse and recycle!  (The used K-cups are perfect for starting seeds in for your garden and you can add coffee grounds to compost too!)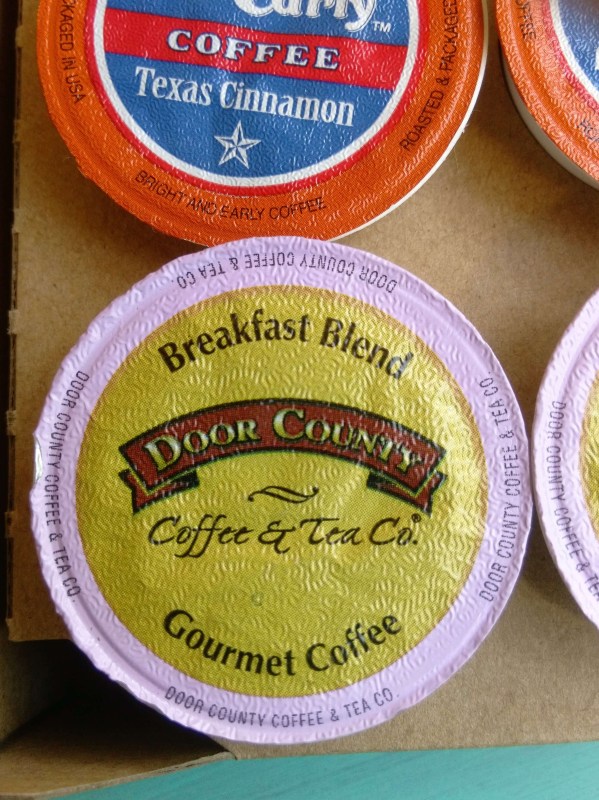 The first coffee was a Breakfast Blend from Door County Coffee & Tea Co.  "Our breakfast blend is one of those exceptional coffees that is smooth and comforting and greets you with the aroma that something truly special is in your mug!  This lighter roast coffee blends Colombian and Costa Rican beans just perfectly."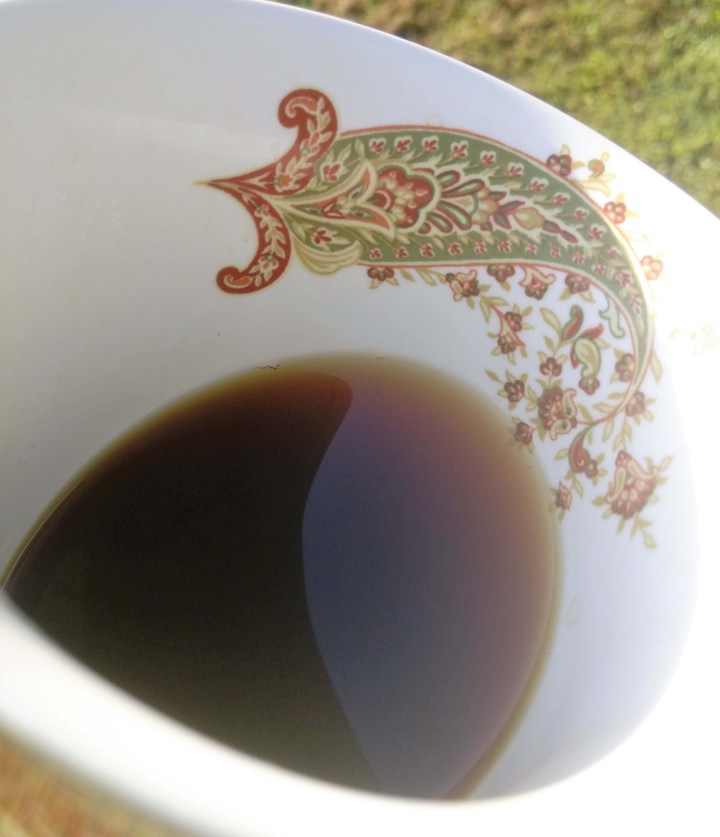 This was a delicious smooth cup of coffee.  The blend of Colombian (my usual favorite) and Costa Rican beans leads to a woody (cypress notes), chocolatey cup of smooth coffee.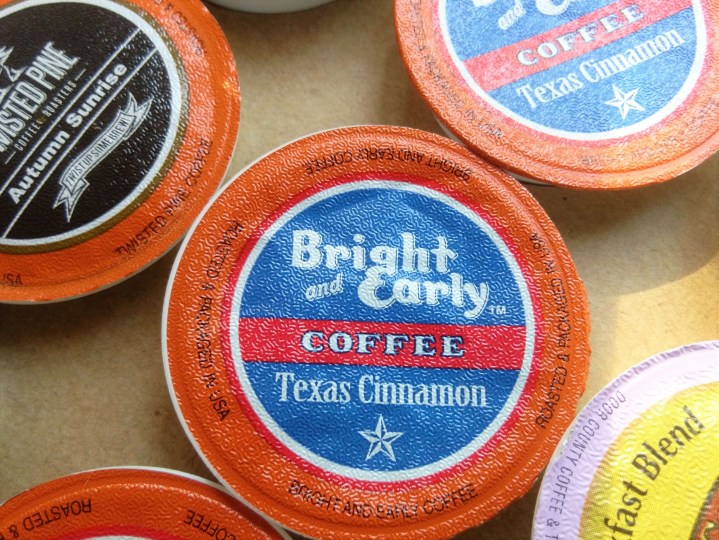 The next coffee in the box was Texas Cinnamon from Bright and Early Coffee.  The Duncan family has been roasting coffee in Texas for four generations (since 1918) and it shows.  This coffee is small batch roasted and blended with freshly ground cinnamon.
Everything is bigger in Texas.  Including the cinnamoniness in their coffee.  The cinnamon flavor explodes out of this coffee in true Texas fashion.  If you like cinnamon you will like this coffee.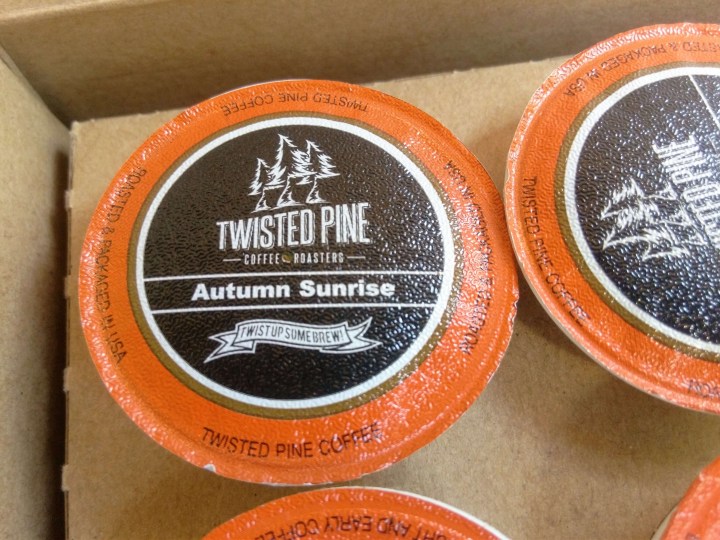 And, last up in the Single Cup Club box was Autumn Sunrise by Twisted Pine Coffee Roasters.  "Autumn Sunrise is a sumptuous trio from Central America coffees.  Creating a full-bodied and complex coffee, if offers hints of orange & caramel to round out an extremely bright coffee blend, producing a clean, exceptionally satisfying finish."
This was my favorite coffee out of the three in the box.  It was the perfect coffee for the cool fall days that are finally beginning to happen here in the South.
Single Cup Club offers you the unique opportunity to try three different small batch roasters every month while enjoying the convenience of Keurig brewing and delivery to your door.
Visit Single Cup Club to subscribe or find out more!  Get your first month of Single Cup Club for $10 – Use coupon code BOX10.
The Subscription
:
Single Cup Club
The Description
: As a member of Single Cup Club you'll experience small batch roasted coffees in the convenience of single serve cups. Every month you'll discover 3 unique blends of artisan coffee and have enough coffee to brew 15 savory cups. Come explore the world of artisan coffee and discover your passion for amazing coffee.
The Price
: $12.99 per month