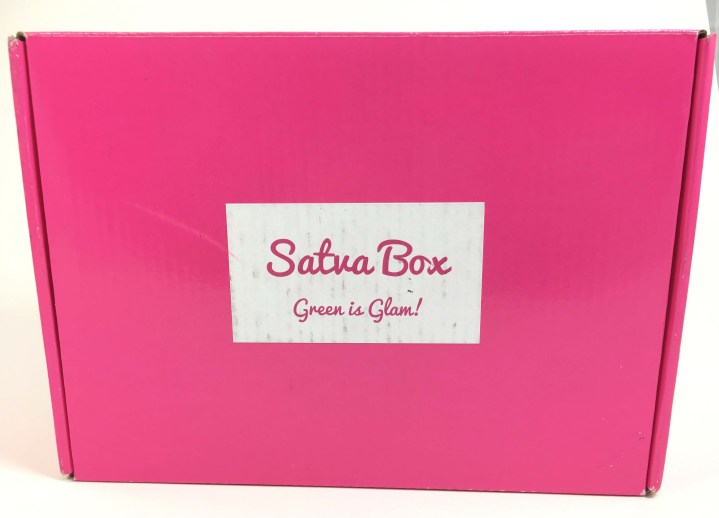 Satva Box is a monthly subscription box that sends natural beauty products at affordable prices. The word "satva" means pure in Sanskrit and the items sent will be free of parabens and other nasties. It is $14.99 a month with discounts on 3 or 6-month terms.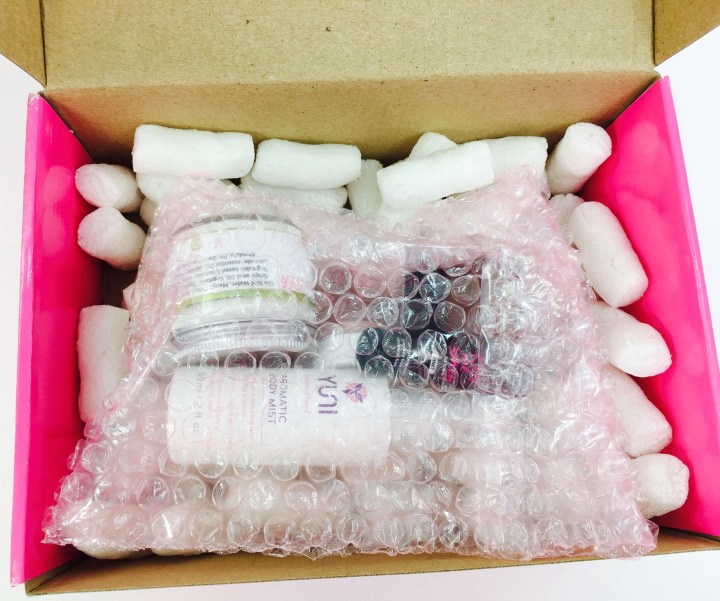 My items arrived safely enclosed in bubble wrap and eco-friendly packing peanuts.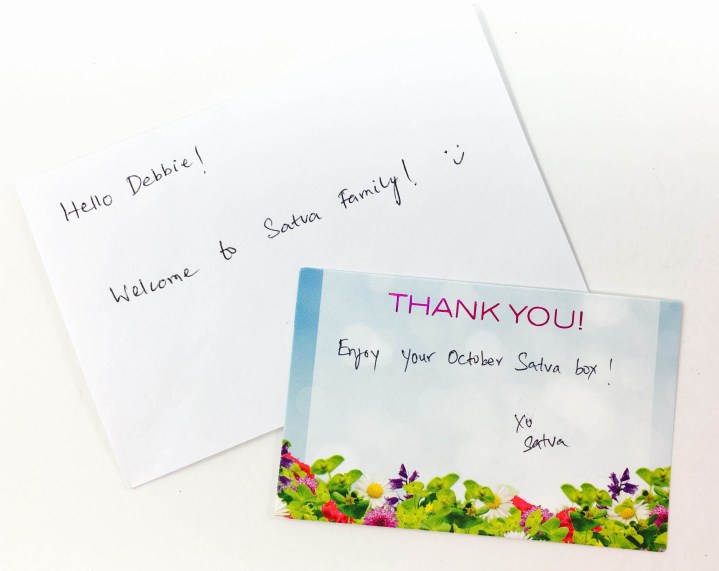 Satva sent a card welcoming me to the family!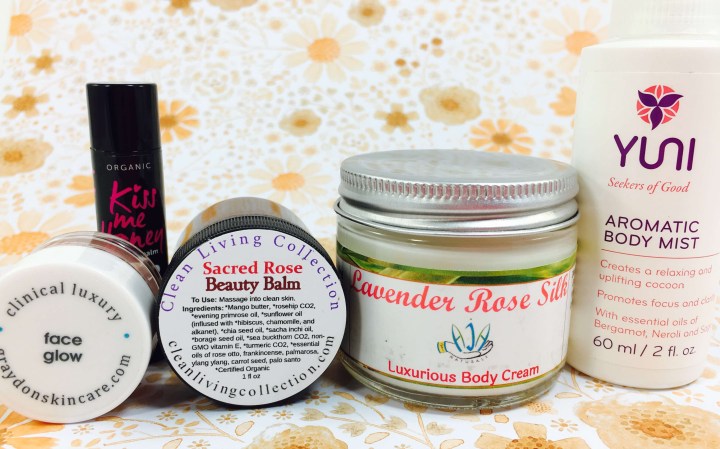 I received 5 products in my box, 2 full-sized and 3 deluxe "travel sized" samples.
I love product info cards and this one is helpful and gives the suggested retail value.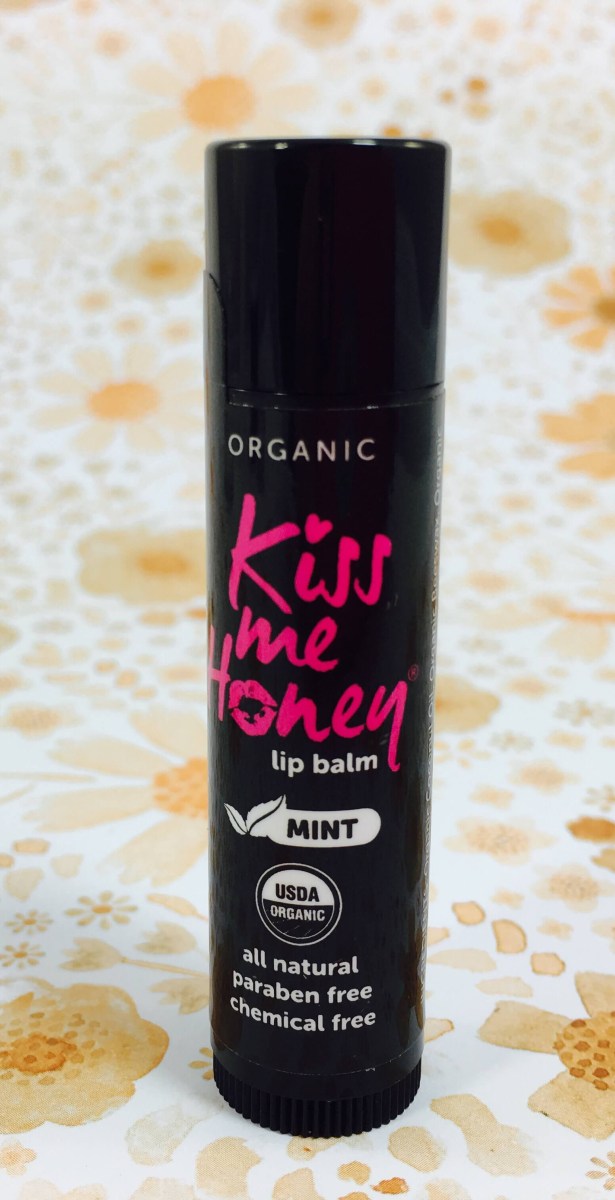 Kiss Me Honey Organic Lip Balm in Mint ($4.99) soothes lips with beeswax, shea butter, and coconut oil while giving a peppy kick with peppermint essential oil. Yummmm. Cruelty-free.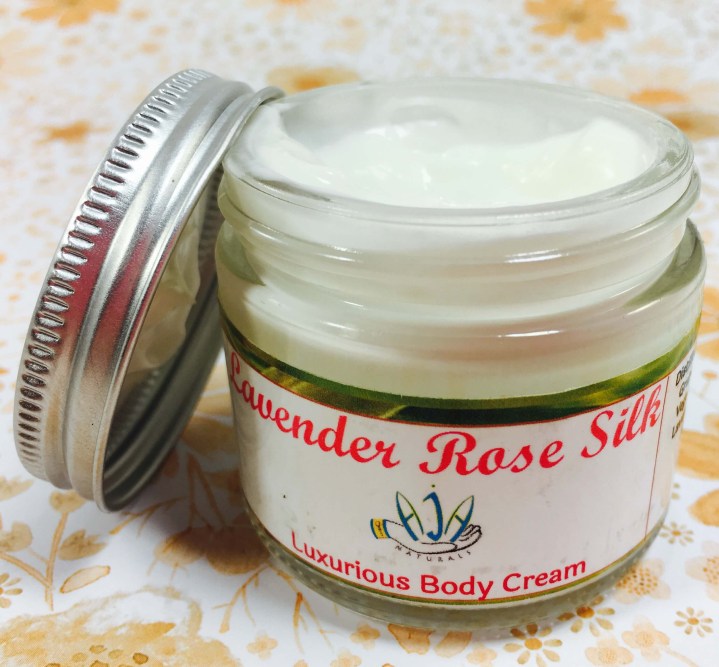 Aja Naturals Lavender Rose Silky Body Lotion ($8) goes on a little watery and smells at first like suntan lotion, but it rubbed in quickly and left a fresh rose scent and moisturized skin. Mango butter, apricot kernel and grapeseed oil, and "cruelty-free" silk are the softeners while rose, jasmine, and lavender essential oils provide the scent. Cruelty-free.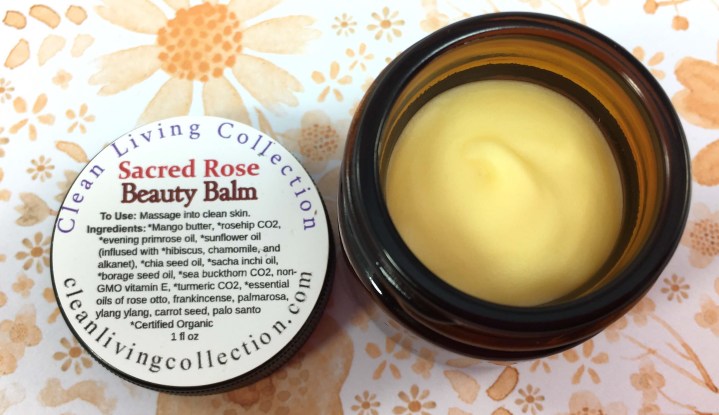 Clean Living Collection Sacred Rose Beauty Balm ($20) is a thick balm that melts pretty quickly once you rub it between your fingers and a little goes a long way. It had a gritty feel that passed once it was rubbed in. I applied it under my eyes and on my elbows and it was pleasant to use. What makes it sacred?
This balm is sacred because of the ingredients it is made from. Sacha inchi oil and chia seed oil both come from Peru, and the frankincense and palo santo oils are sacred oils that create a deeply calming and peaceful feeling when you inhale them.
The turmeric may help relieve redness so I am going to give this a try all over my skin and see if it can calm my rosacea. Vegan.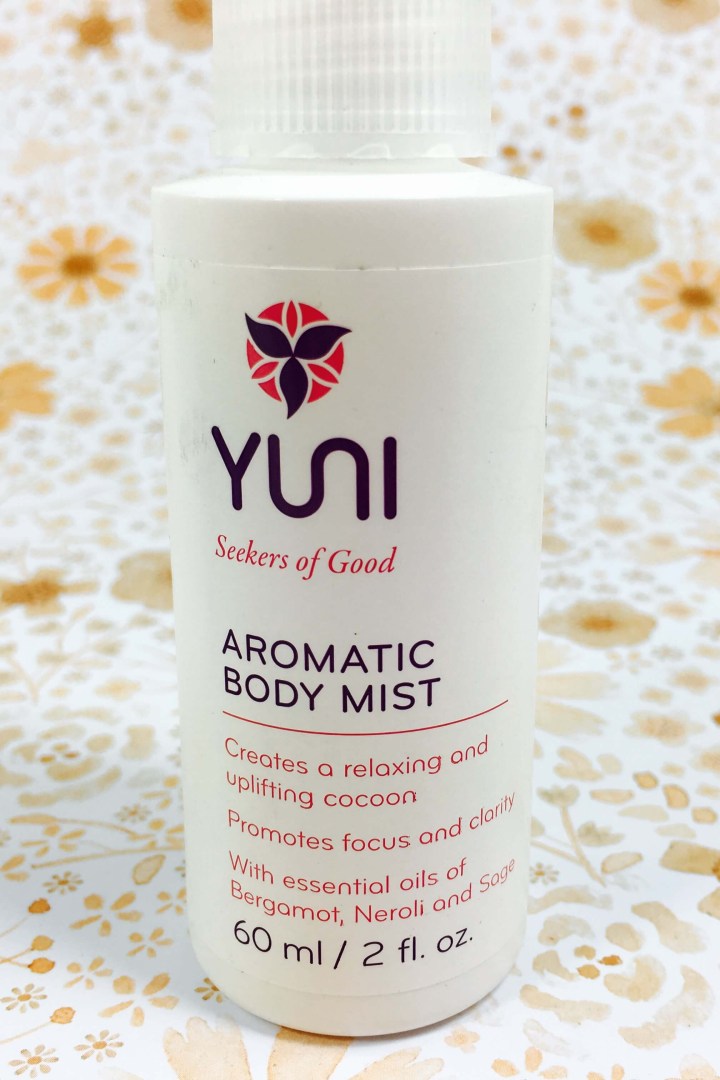 Yuni Travel Size Aromatic Body Mist ($8) is supposed to promote focus and clarity while relaxing the body. The fragrance is a blend of geranium, bergamot, neroli, and sage essential oils and reminds me of ylang ylang. Cruelty-free.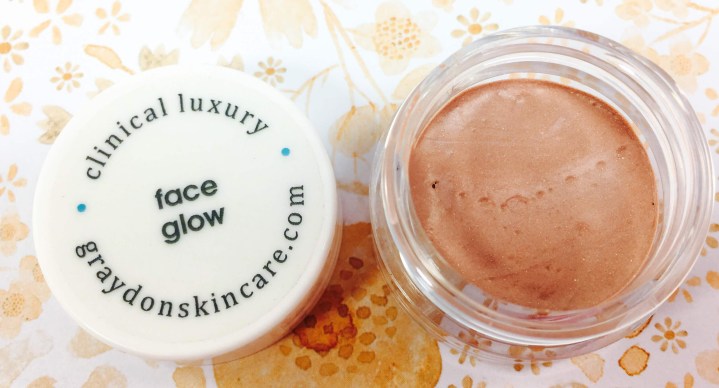 Graydon Skincare Face Glow ($3.50 CAD, about $2.62 USD) is a bonus item from a beauty line that believes that "what goes on you goes in you" and strives to provide all-natural products such as this shimmery highlighter/primer/moisturizer that has non-nano zinc oxide for sun protection, shea butter, and pumpkin seed oil.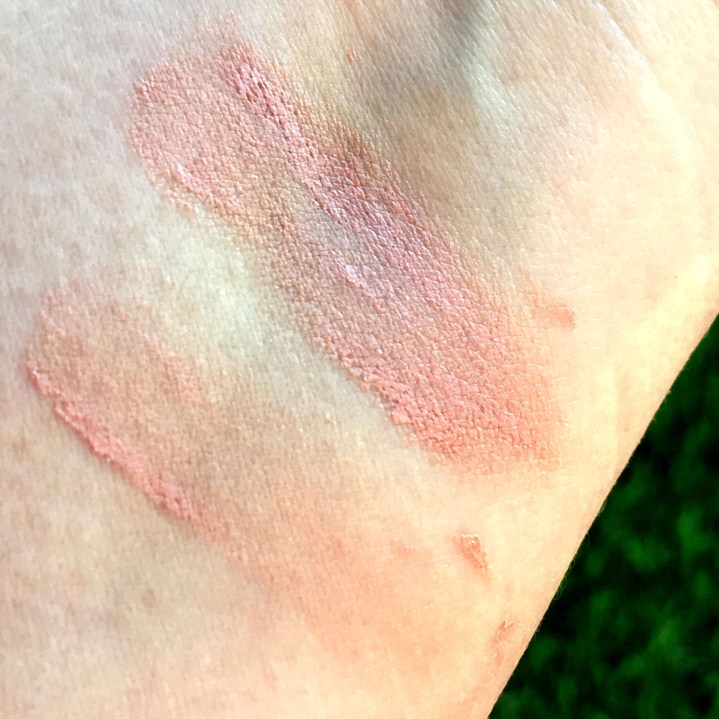 Here it is swatched thickly and thinly on my arm. I thought it was a little opaque at first but it blended well. It has a bit of a nutty scent.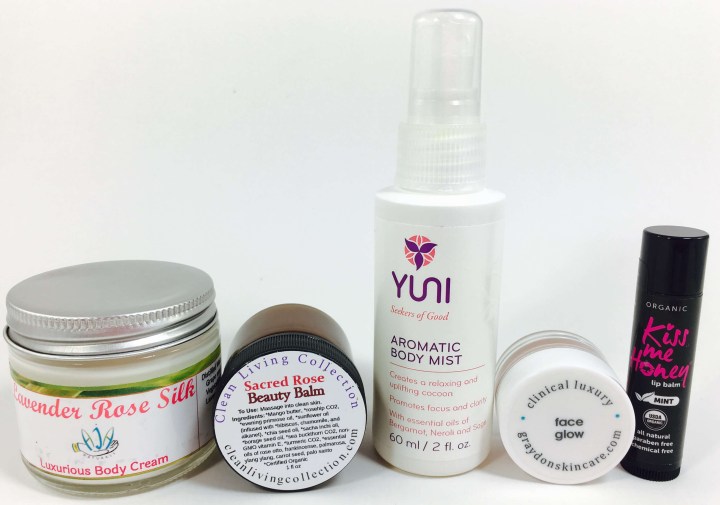 This was another nice Satva Box! The items were all new to me, were free of weird ingredients, and some had a leaping bunny on their website. Satva Box recently announced that they are vegan but two of the items this month included animal-derived products. Another well-known natural beauty box has started sending beeswax in some of their products, too. My box had a value of $43.61. That's very impressive for the subscription price!
Coupon: Save 10% on a 3-month subscription with code SATVA3M!
What did you think of Satva Box? Let me know in the comments!
Visit Satva Box to subscribe or find out more!
The Subscription
:
Satva Box
The Description
: Satva means Pure in Sanskrit. We will curate natural beauty products which are free from Parabens & other harsh chemicals which are not good for the skin in the long term. Every month, you will receive 4 carefully selected and curated natural beauty products. These will be a mixture of sample, deluxe sample & sometimes full size products as well. The box is designed such that you can try some of the world's best natural beauty brands to make sure you like the colour, texture, fragrance etc before deciding to buy full size. This is also an opportunity to try some of the best upcoming natural beauty brands & products.
The Price
: $14.99 per month