Rockets of Awesome is a quarterly clothing and accessories personal styling subscription box for kids. Each season, you'll get a box filled with high-quality, stylish and comfy clothes. There's no styling fee – just pay for what you'd like to keep and return the rest. Boxes are available for both boys and girls. I signed up for both my big kids at the same time but the box for my son hasn't shipped yet.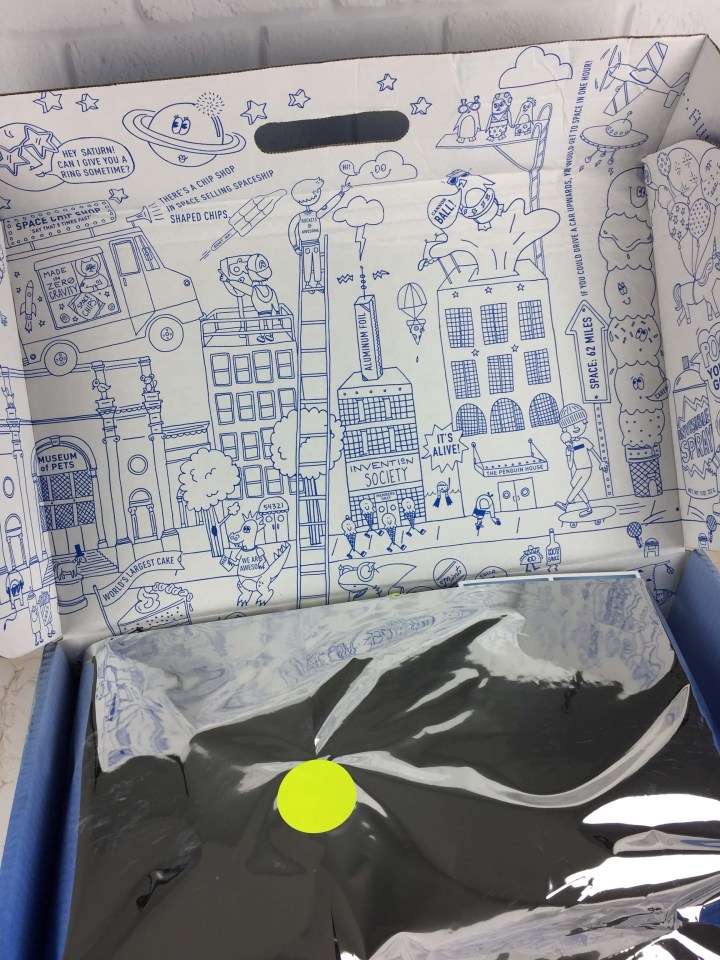 When you sign up you'll answer a quick and easy kid to help set your style preferences for your child. The box itself was decorated and you can break it apart and color the whole thing!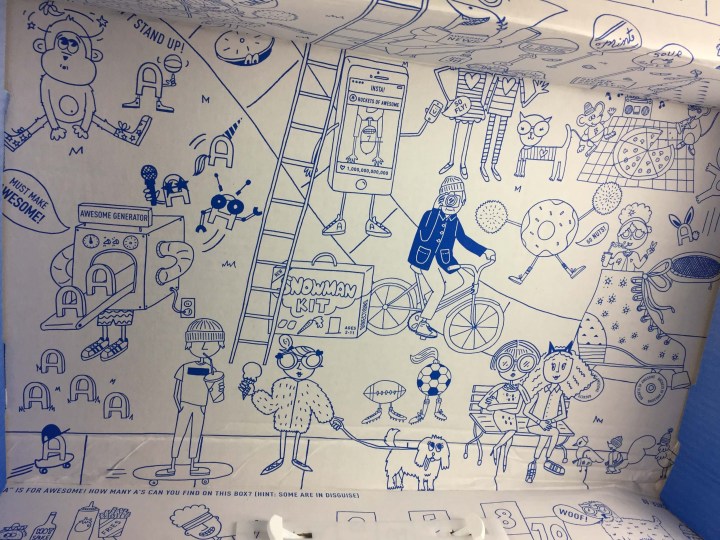 A is for awesome. How many As can you find?
In every box you'll get 8-12 pieces, all from the Rockets of Awesome brand. There is no discount for keeping everything, but you can get one free item of clothing when you use this link to sign up.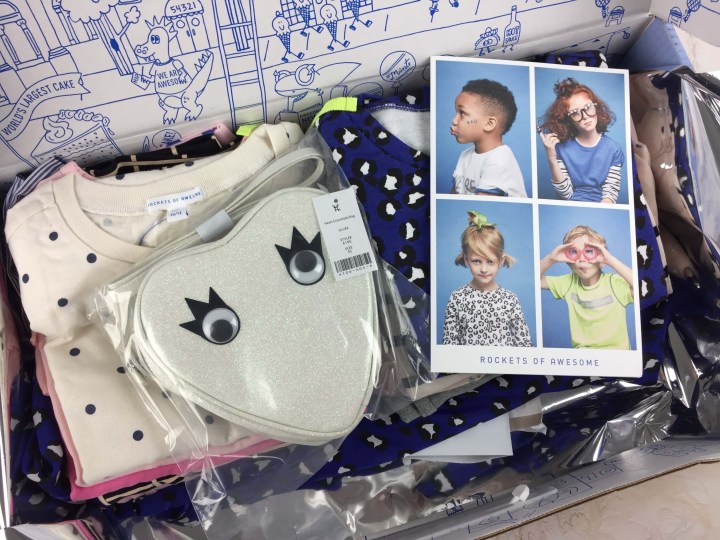 The box is filled with beautiful clothes to the brim!
The information sheet with the item list and retail price is folded inside a bi-fold booklet. The sheet also comes with a set of instructions on how to return your item(s).
Everything in my Fall 2016 Rockets of Awesome box!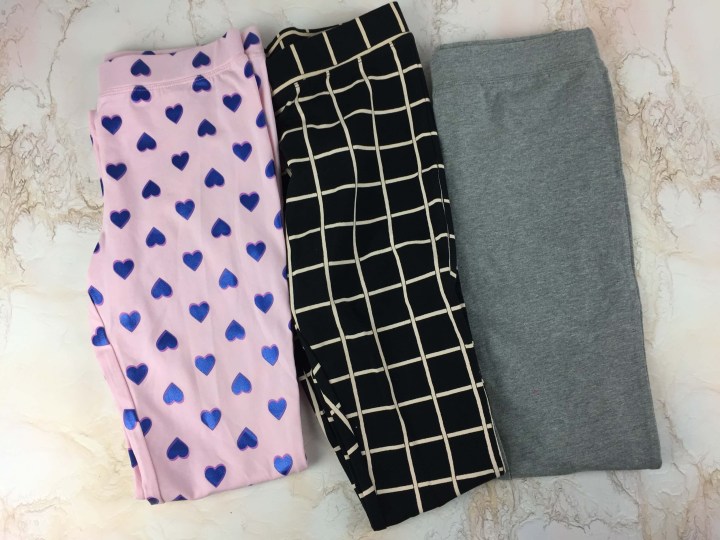 Heart Legging ($16)
Window Pane Legging ($16)
Essential Legging ($14)
The leggings were a hit with my kiddo. She liked the nice wide waistband and the fit. We're keeping the two patterned ones. The plain one was just too plain. This is probably my #1 complaint with kids styling services – if we wanted plain clothes, we would probably just order them!
Polka Dot Signature Tee ($20) This swiss dot tee has "rockets of awesome" written in hot pink script. We weren't wowed by it.
Stripe Mix Swing Top ($26) This is unusual! The front is striped with a little pocket (which little miss loved!)
And the back is completely sheer. I liked the bold fashion choice paired with the neutral colors!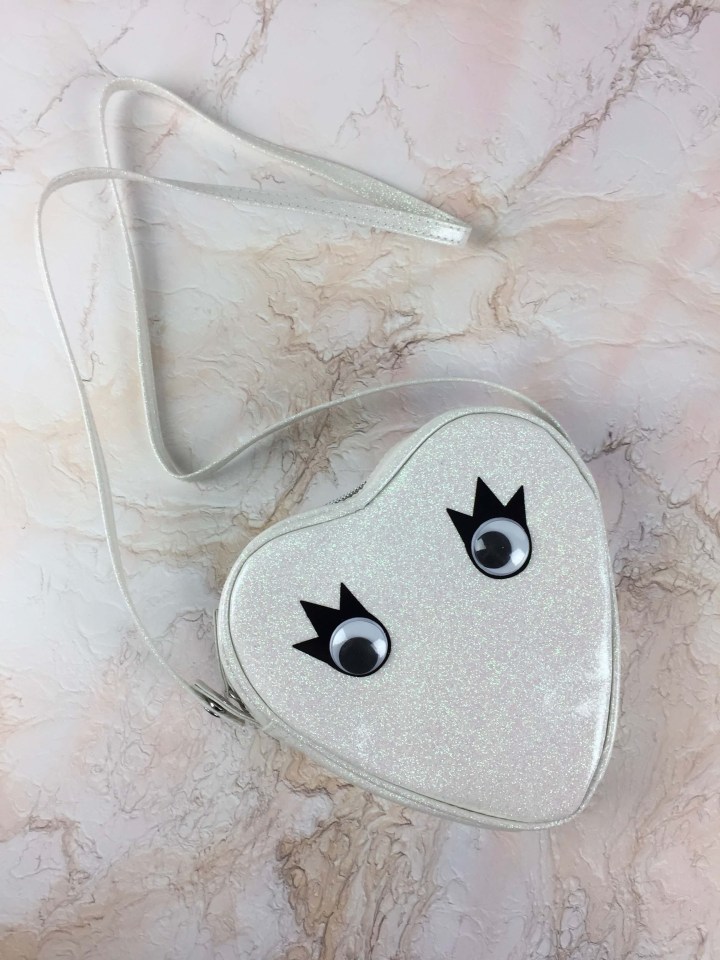 Heart Crossbody Bag ($16) This was an obvious yes as soon as I opened the box – because if she didn't want it, I do! It's so cute!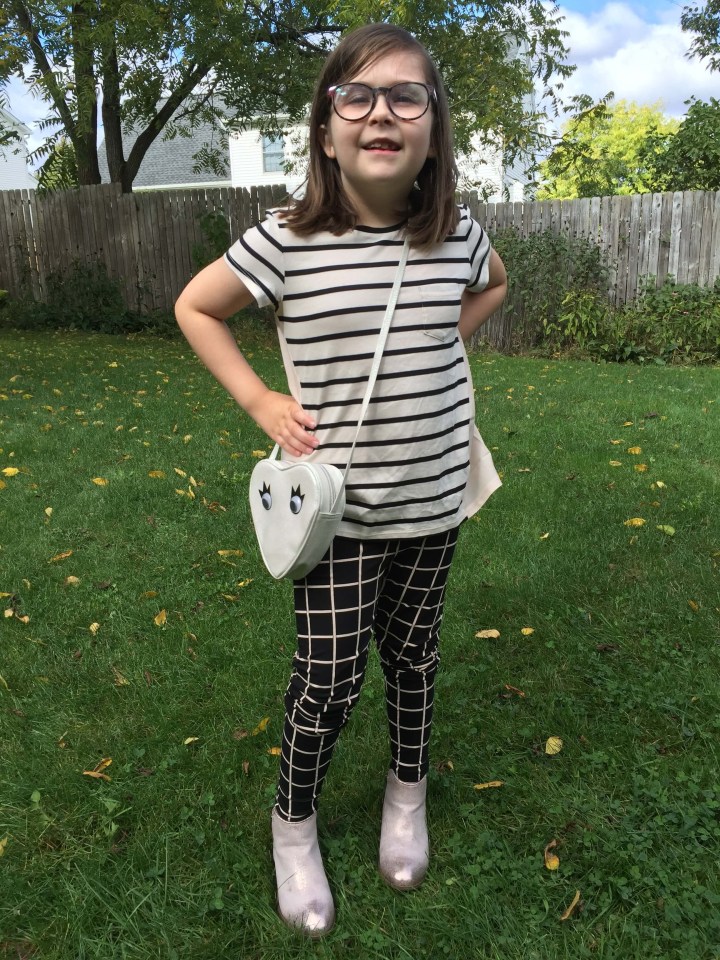 She exclaimed I feel so comfortable in these clothes! And my wallet weeped a little bit. Can I say no to that face? No, I cannot.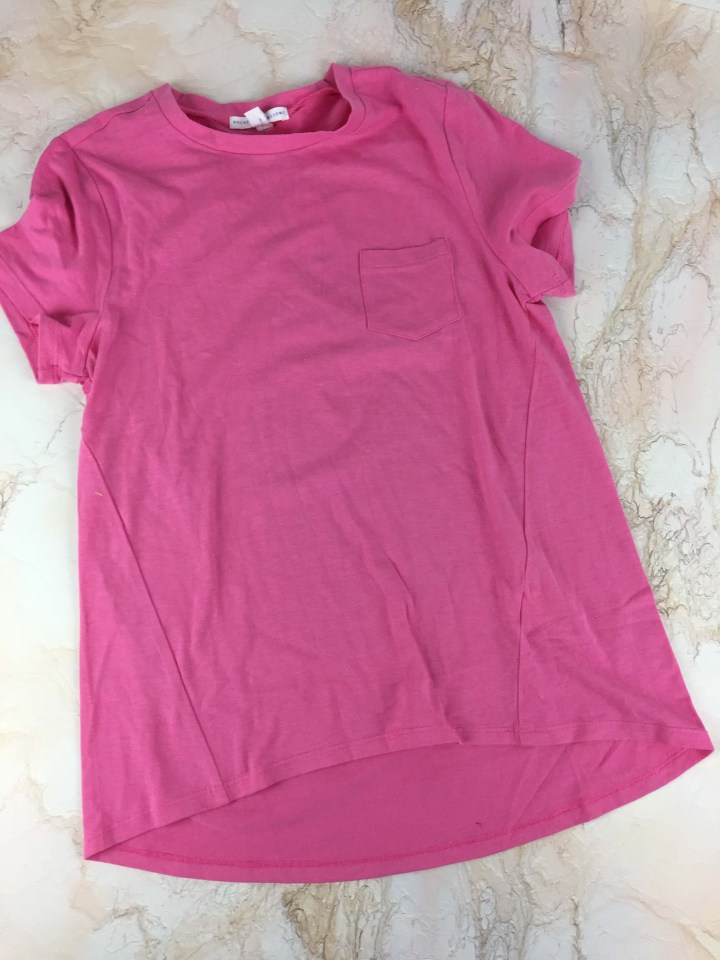 Solid Swing Top ($22) My daughter wanted to keep this top (because, pink), but I explained that it was a little pricey for a plain shirt, and she ultimately agreed that she'd rather spend the money on something more fabulous. She also tends to wear graphic shirts over her plain ones, so this wouldn't get a lot of use.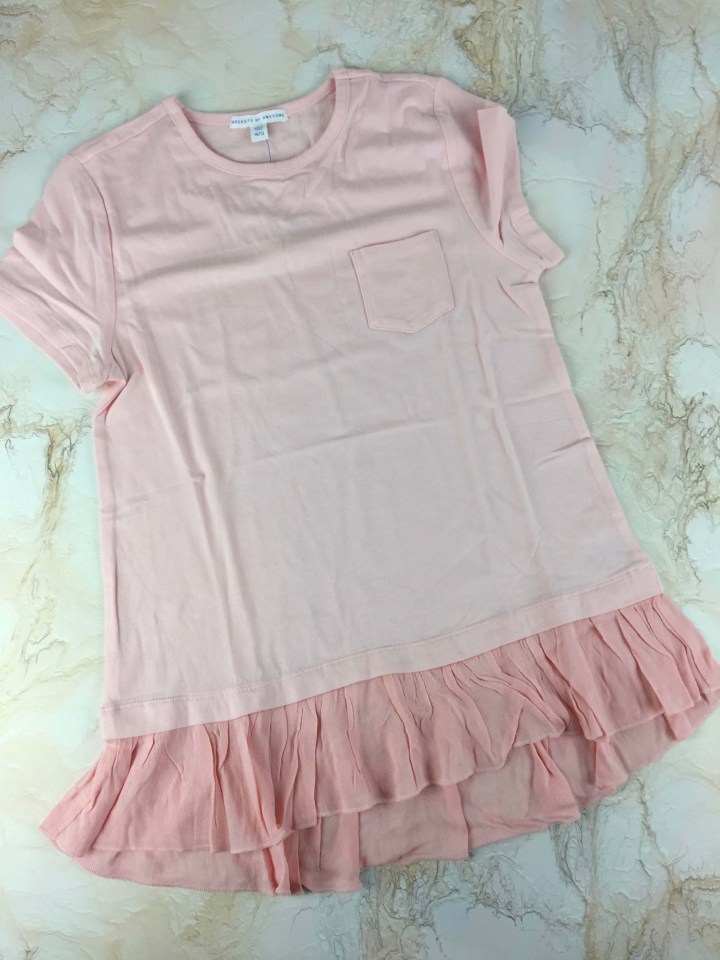 Solid Ruffle-Hem Top ($24) Same here, although I liked the effort to style it. I did take particular note that this box was sent in October to a northern address. It's kind of cold for most of these items. We're about to switch the house mode to "heat."
Cosmic Tulle Skirt ($24) This is really well made with lots of layers – she wanted it and I thought it was darling, but we agreed that because she wears leggings most days, especially in the fall and winter, it wouldn't see a lot of use. If she had received a dress in this tulle it would have been a keeper for the holidays (but it was too complicated for me to think about using this skirt for part of a holiday outfit, because I would have to find something to go with it – nothing in the box really did!).
Leopard Crew Top ($28) This was a lot more seasonally appropriate with a nice, thick fabric, but it wasn't really her style.
The material wasn't really stretchy so it had a zipper neckline.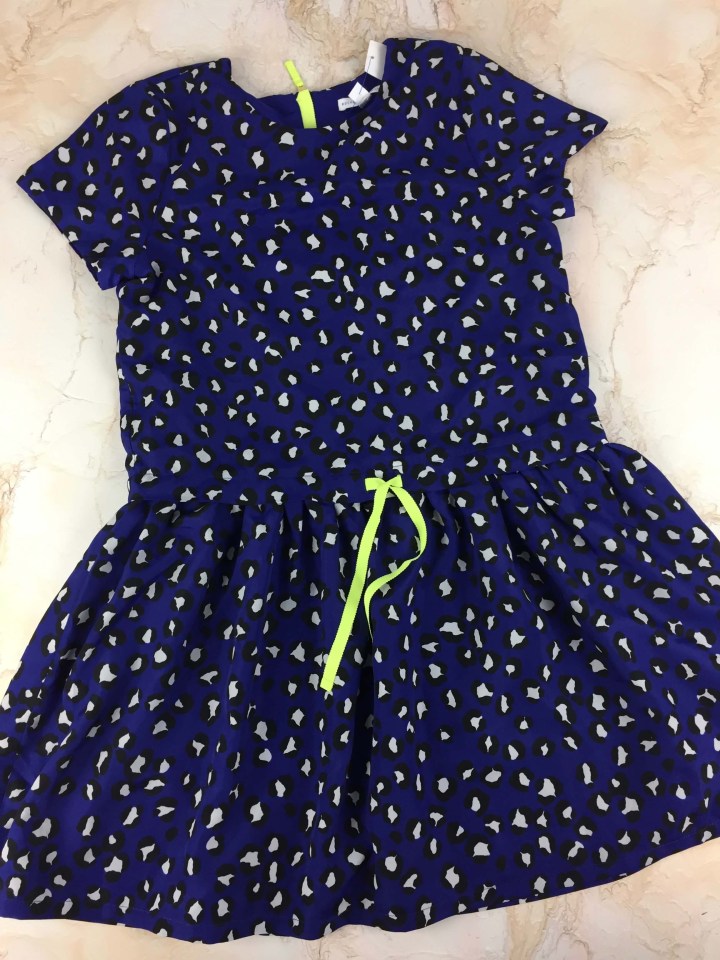 Drop Waist Dress ($36) Also in the same print, which was so weird to me! This dress was cute, and we might have kept it in the springtime.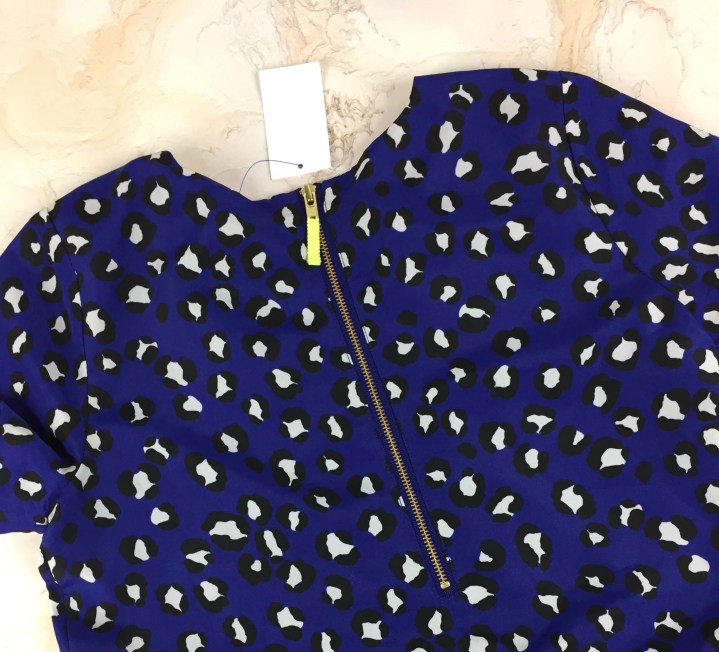 I like the pop of neon yellow on the zipper pull!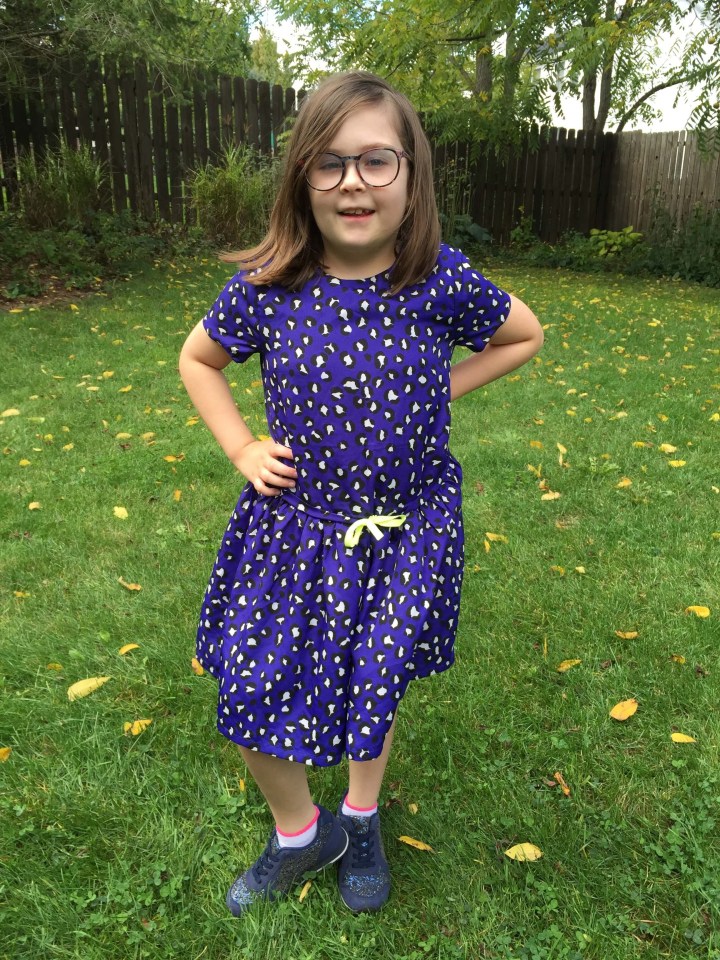 Cute!
Stripe Flounce Dress ($32) Also not seasonally appropriate, but this dress was cute and she really loved the style, so we let her keep it for Spring, and any Florida trips this winter. I'm not sure how the little pocket will fare on the dress once we wash it.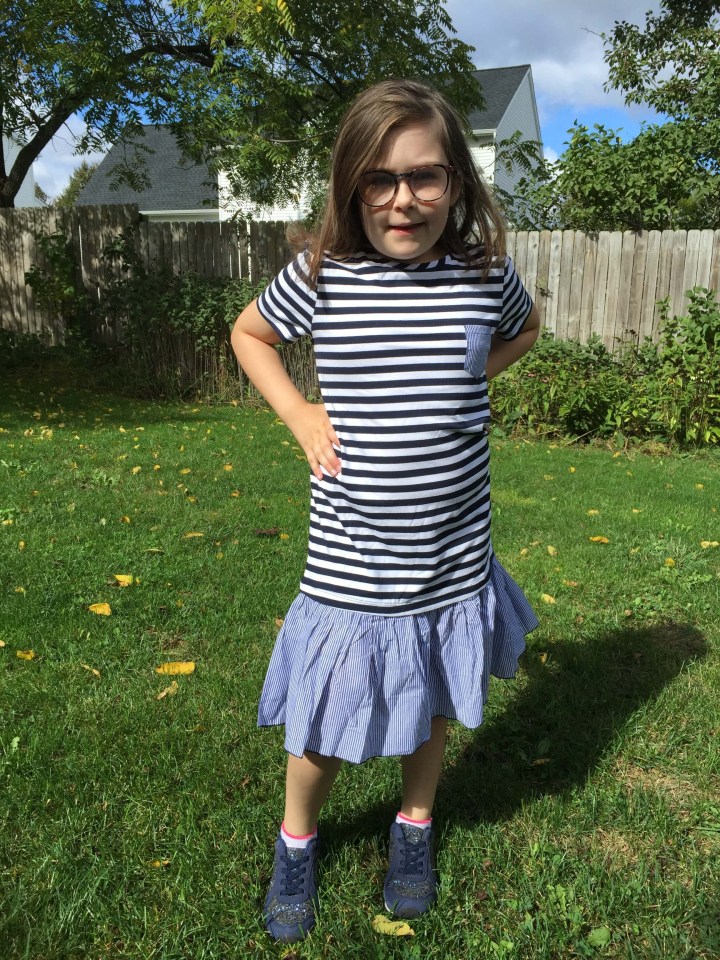 The checkout for this service is easy – just X out the items you aren't keeping and the site will tell you your subtotal. I think that's pretty pricey for what we're keeping (with Kidpik we'd get to keep the entire box for $100!). When I opened the box I had planned to keep the purse and maybe 1-2 other items, but my daughter was super pleased with the leggings and the 2 other items she selected. If you've been reading our kids clothes reviews for a while, you'll also notice that my daughter is now entering tween years, so I thought the discussions we had over price and what to keep were pretty invaluable!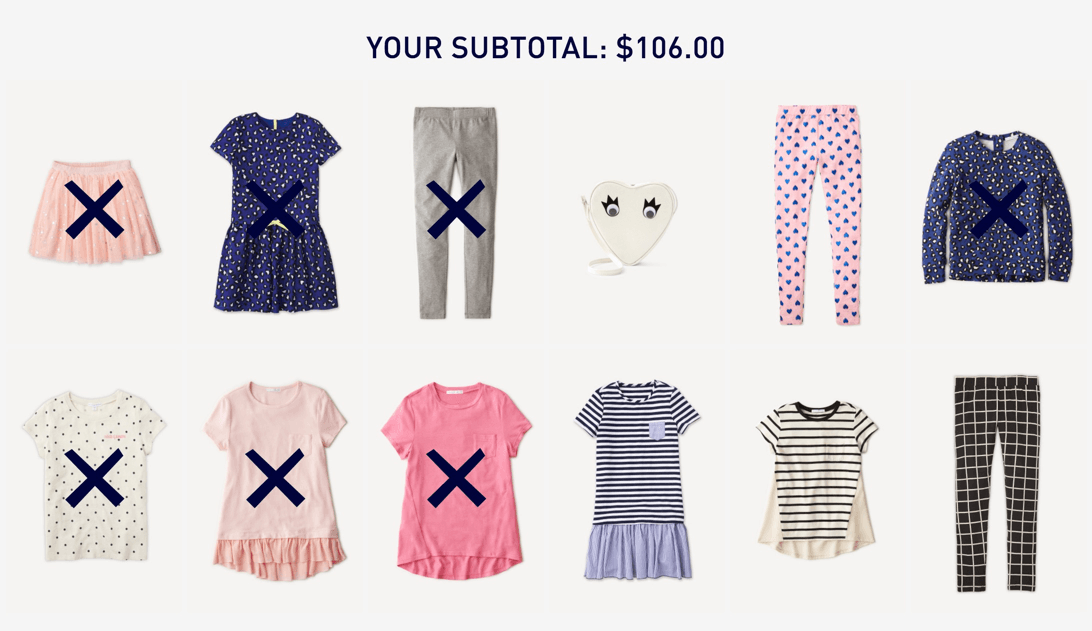 What I really liked: all the clothes fit really well and nothing was overly revealing or wild (I don't count the sheer back as overly revealing!). The fabric and construction were both great. They have a shop that "unlocks" once you purchase your first box where you can buy additional styles and sizes of the clothes you liked best (no exchanges on sizes!).
What I wasn't wild about: A lot of the clothes we received were washed out colors – the salmons and pinks weren't quite pink enough for us! The season was really wrong for a fall box and we should have received long sleeves, and maybe some cardigans! And I really strenuously disliked the checkout in 5 days. My entire family has been hit with strep throat and had I received this box on a Tuesday instead of a Friday, we'd have missed the checkout window. Then I had a ridiculously long time to actually send the clothes back (complete the return around 20 days after receipt). To me it would make more sense (and they'd probably sell more clothing) if I had a longer time to decide. But doing 12 items in 5 days is a lot for any child, but most especially a younger one.
This is a fairly new service and it has a lot of room to grow – especially with being able to see our style preferences, update them, and change sizes (kind of an important thing in a kids' clothing subscription!). We liked it, and it's certainly worth checking out for the free clothing item deal (see below), but I think the value could improve as well! Let us know if you've tried it yet and what you thought!
Visit Rockets of Awesome to subscribe or find out more!
The Subscription
:
Rockets of Awesome
The Description
: Picking out clothes that both kids and parents approve of is rocket science. Thankfully, we know a lot about that! Our selection is made using equal parts art and science. Our design and merchandising team has over 100 combined years of design expertise. (i.e. our stellar merchandising team + a data-driven algorithm).
The Price
: Free! per quarter