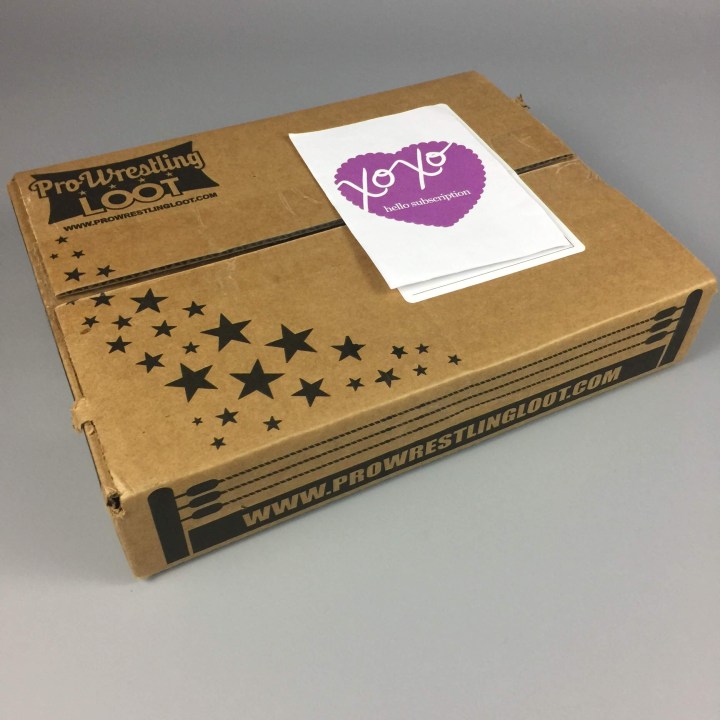 Pro Wrestling Loot delivers collectible items from the world of professional wrestling. This box is $19.99 per month + $6.50 shipping. The items come from the major wrestling companies and also from some of the independent federations. Each month has a different variety of items so let's take a look at what this month had to offer.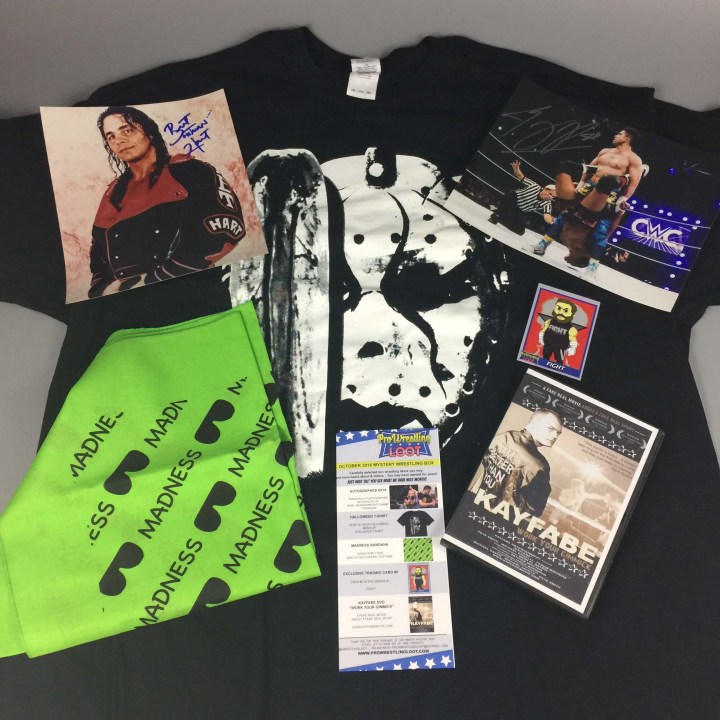 As you can see, there are items from a multitude of wrestling companies.
Madness Bandana.  A very cool bright bandana that is reminiscent of something Randy "Macho Man" Savage would have worn.

"Fight" Trading Card. This card looks to be based on the ultra-popular Kevin Owens. Owens has been in the wrestling business for quite a while (under a different last name) but now he is getting to be known by a much larger audience in the WWE.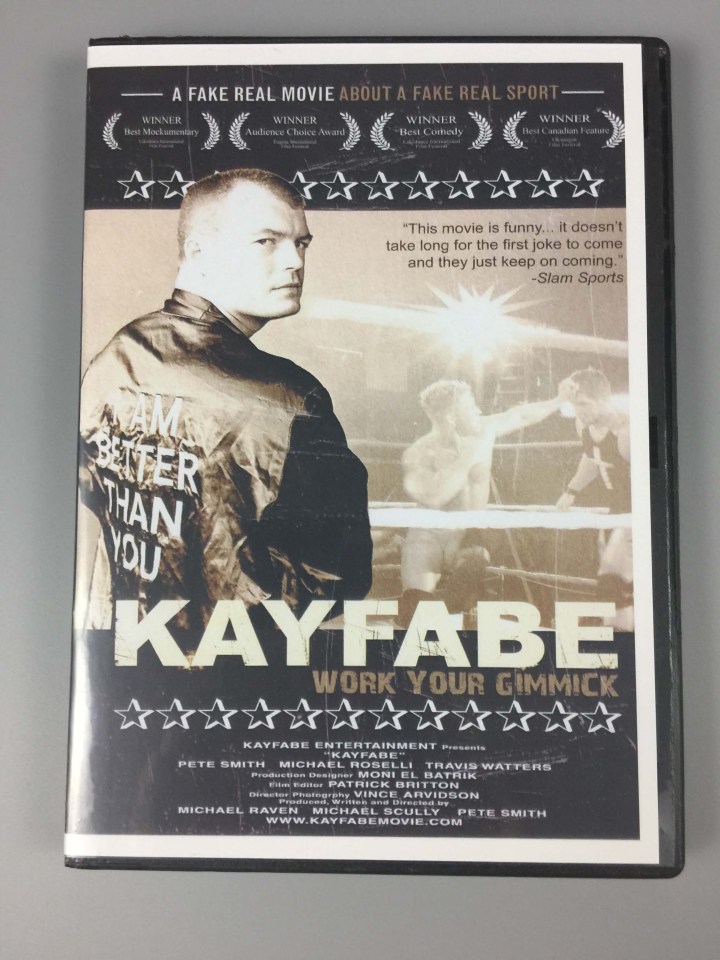 Kayfabe: Work Your Gimmick. This DVD is a mockumentary in the style of Spinal Tap, but more spandex; 70% more spandex according to the back of the DVD case. This oughtta be fun!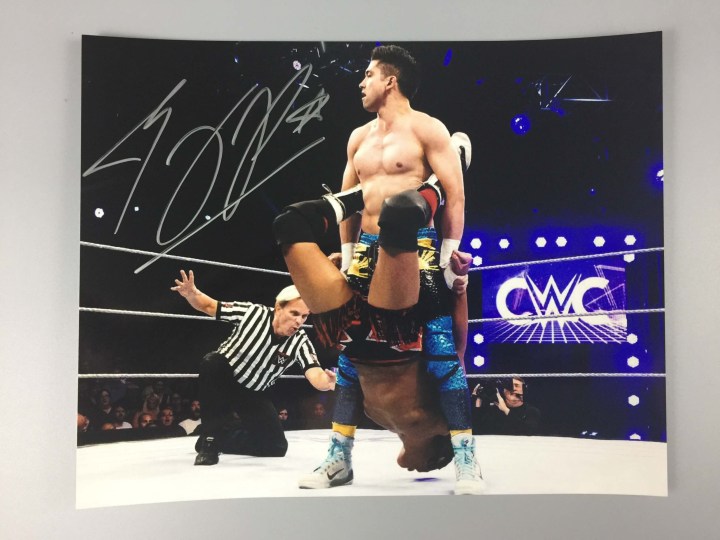 TJ Perkins – Autographed 8×10 Photograph. TJ Perkins is the WWE Cruiserweight Champion and Pro Wrestling Loot came through big time with this one!  It's great to receive this autographed photo.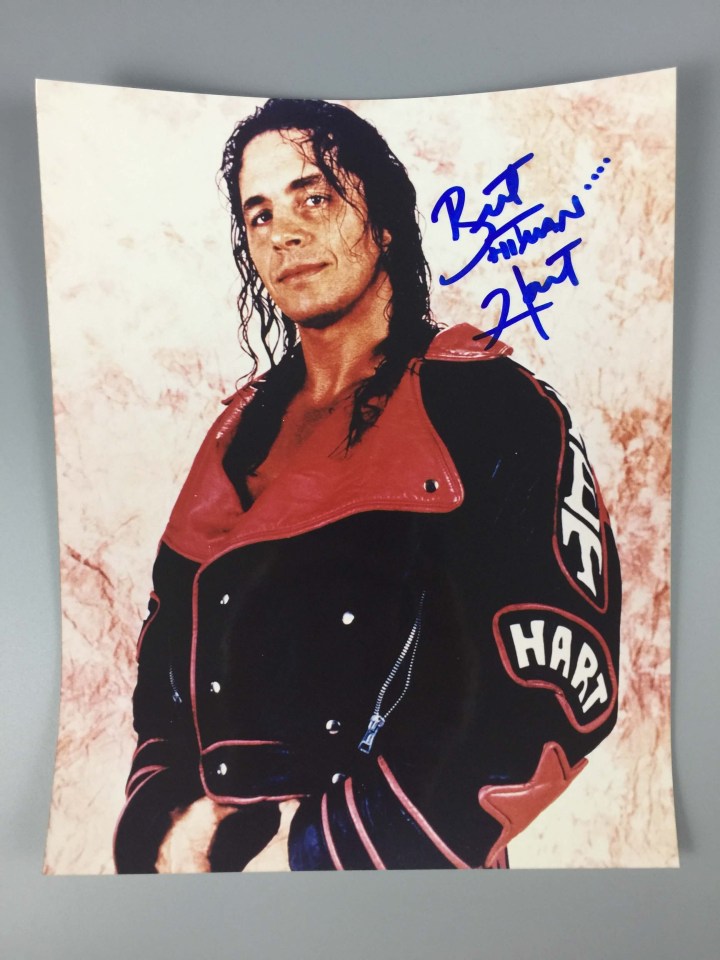 Bret "The Hitman" Hart Autographed 8×10. How awesome is this? The Excellence of Execution! The best there is, best there was and the best there ever will be! This was not on the description sheet so I don't know if it comes in every box.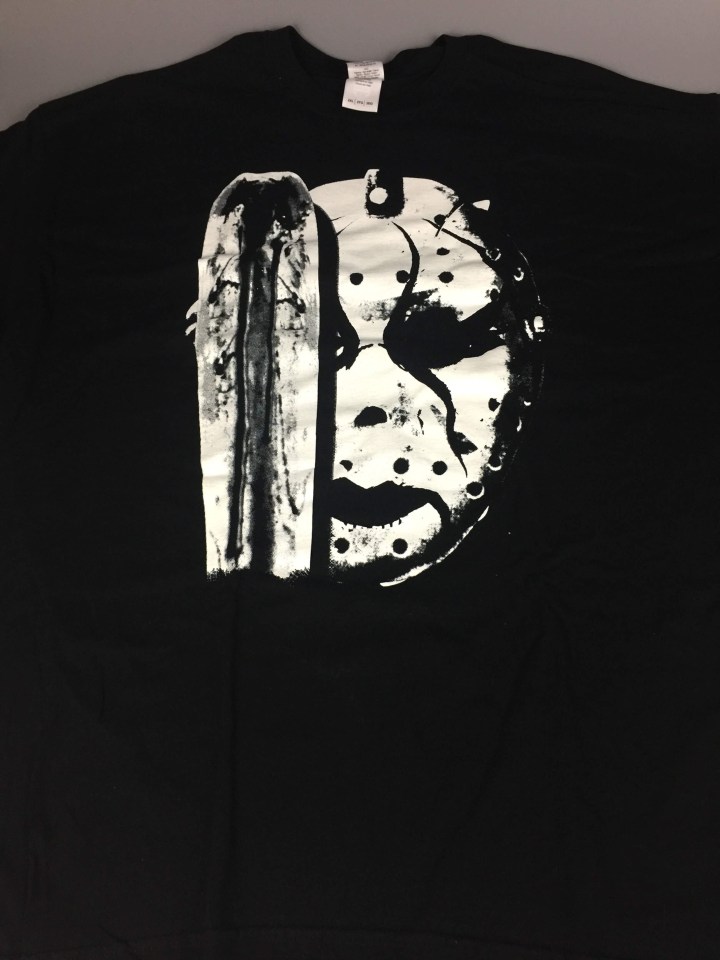 Halloween Mash-Up T-Shirt. Friday the 13th meets the man they call Sting  I know, Sting got his look from The Crow, but the baseball bat instead of the hatchet (or whatever else Jason Voorhees can get his hands on) goes right with the professional wrestling icon.

Pro Wrestling Loot Description Card. It's a checklist and lets you know a little about the items you receive in the Pro Wrestling Loot Monthly Mystery Box.
This is such a fun subscription box. If you're a fan of pro wrestling and want to get items from all over the wrestling landscape along with exclusive items then I'd suggest giving the subscription a chance.
Pro Wrestling Loot Coupon: Receive 10% off your first box with code SAVE10!
Visit Pro Wrestling Loot to subscribe or find out more!
The Subscription
:
Pro Wrestling Loot
The Description
: When you sign up for Pro Wrestling Loot, every month you will receive a box of carefully selected wrestling items.
The Price
: $17.99 per month