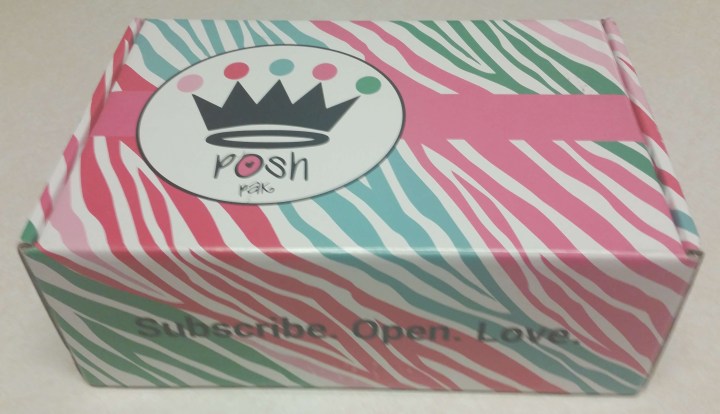 Posh Pak is a monthly subscription box for the fashionista girl in your life.  Posh Pak is available for girls in three different age ranges — 5 to 8 years old, 9 to 12 years old, and 13+ years old.  Subscriptions are $29/month, with discounts for 6- and 12-month subscriptions.  We received the teen box – and I reviewed this box, as usual, with the help of my 11-year old and 14-year old fashionistas.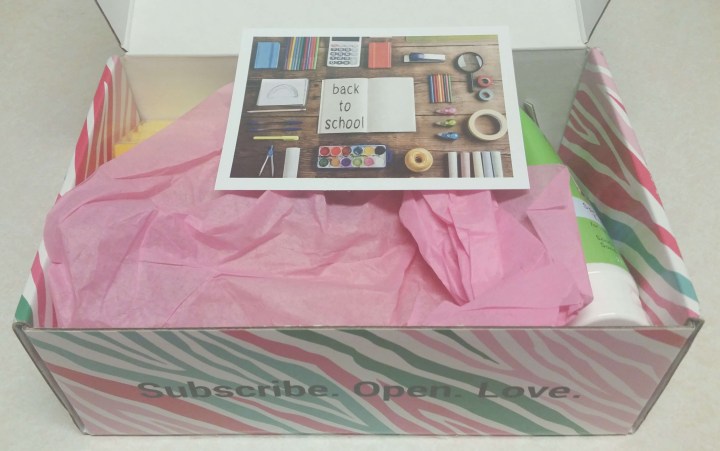 Here's what we saw opening the box – "Back to School" is the perfect theme for September!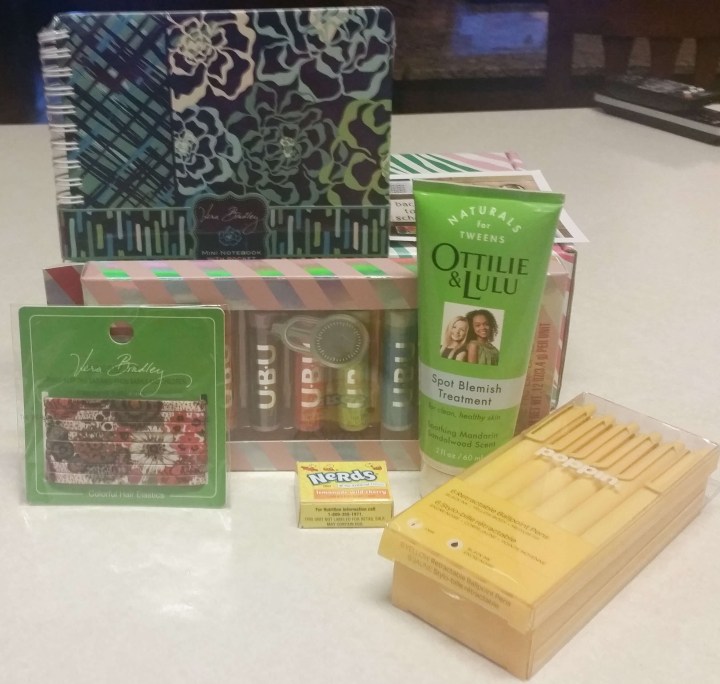 The Posh Pak website promises that each box will include "4 to 6 items ranging from health & beauty, fashion accessories, tech, school supplies, tasty treats and some designer labels."  Here's a look at everything in this month's box.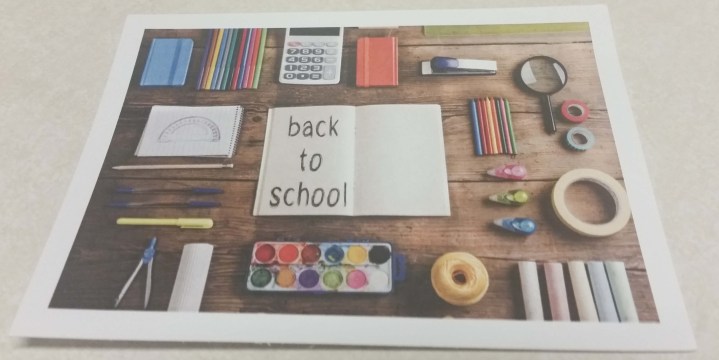 Here is the theme card for this month's box…Back to School!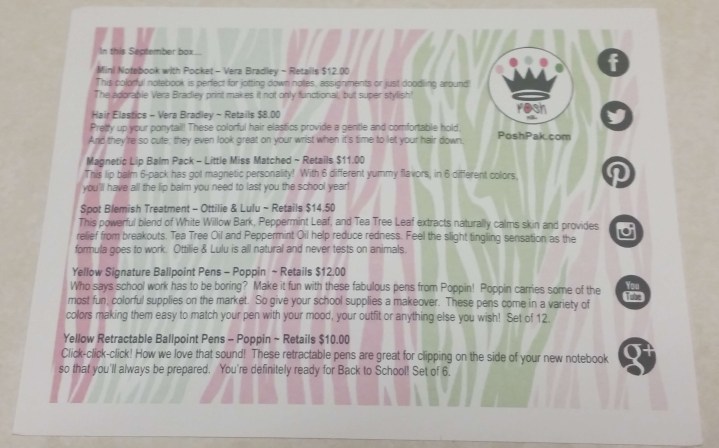 On the back of the theme card is a list of the items in the box, along with retail price information and some hints on how to use the various products.  The Posh Pak website states that each box is "typically valued at more than the monthly subscription fee."  The prices listed below are those provided by the information card.
As you will see – all of the items are just perfect for the "Back to School" theme.  Let's dig in!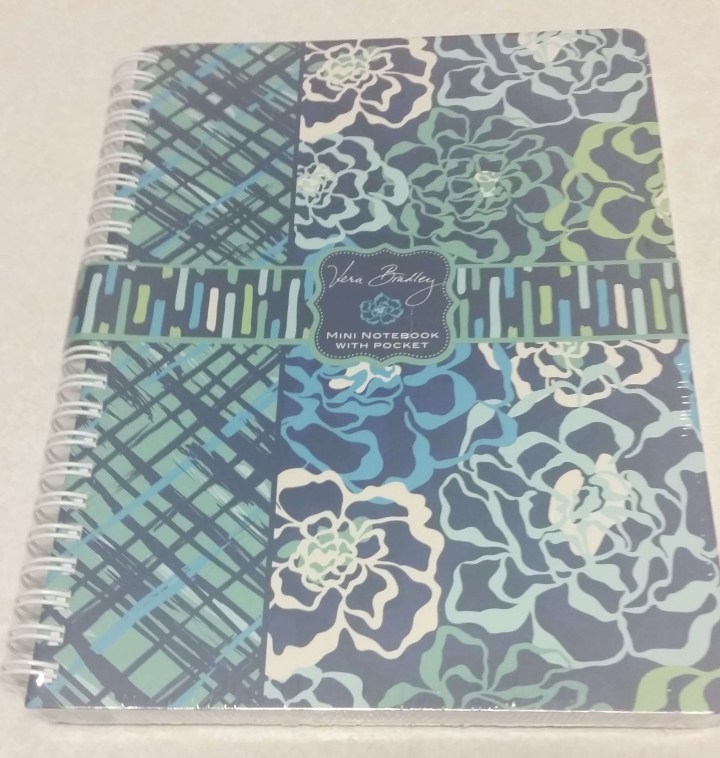 Vera Bradley Mini Notebook ($12):  My girls, like so many tween and teen girls, are obsessed with Vera Bradley, so they were very excited to see this item (and the next) in the box.  Not only is it a trendy designer, but a mini-notebook with a pocket is super useful for school.  This will definitely be put to good use by one of my daughters.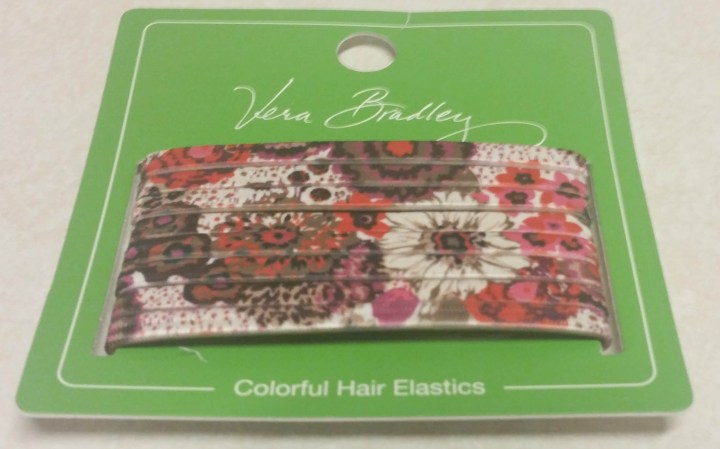 Vera Bradley Hair Elastics ($8):  My girls both have long hair, so we can never have enough hair elastics in our house.  And as I mentioned, Vera Bradley designs are super hot in our house (and everywhere else, it seems).  This is a cute, fun item and totally useful.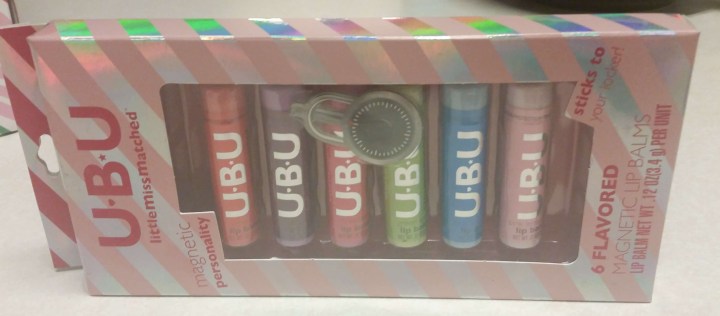 Little Miss Matched Magnetic Lip Balms ($11):  Perfect for back to school – magnetic lip balms!  (Who comes up with these things?)  We didn't think they were too good at sticking to metal – but still, what a fun idea.  Anyway, my younger daughter loves lip gloss and lip balm – so this was a great item to find in the box.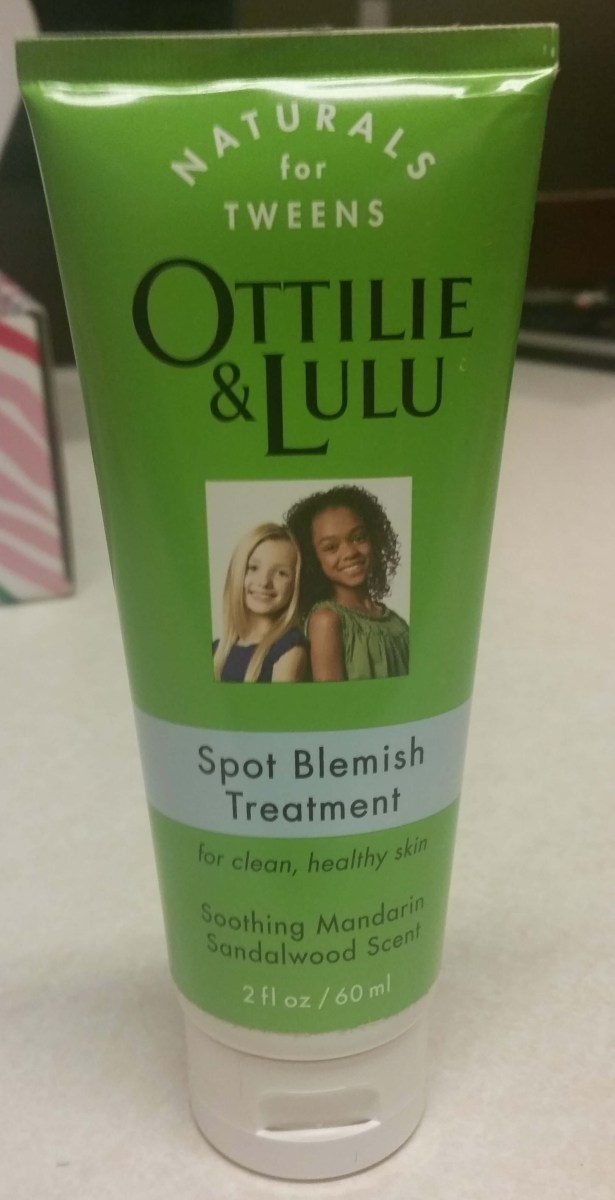 Ottilie & Lulu Spot Blemish Treatment ($14.50):  As a mom, I had heard of Ottilie & Lulu products, designed especially for tweens and teens to be safe, gentle, and natural.  My girls don't care as much about that, but they both suffer from occasional outbreaks, so they look forward to trying out this spot blemish treatment.  The ingredients are designed to calm the skin and reduce redness…and the product smells amazing.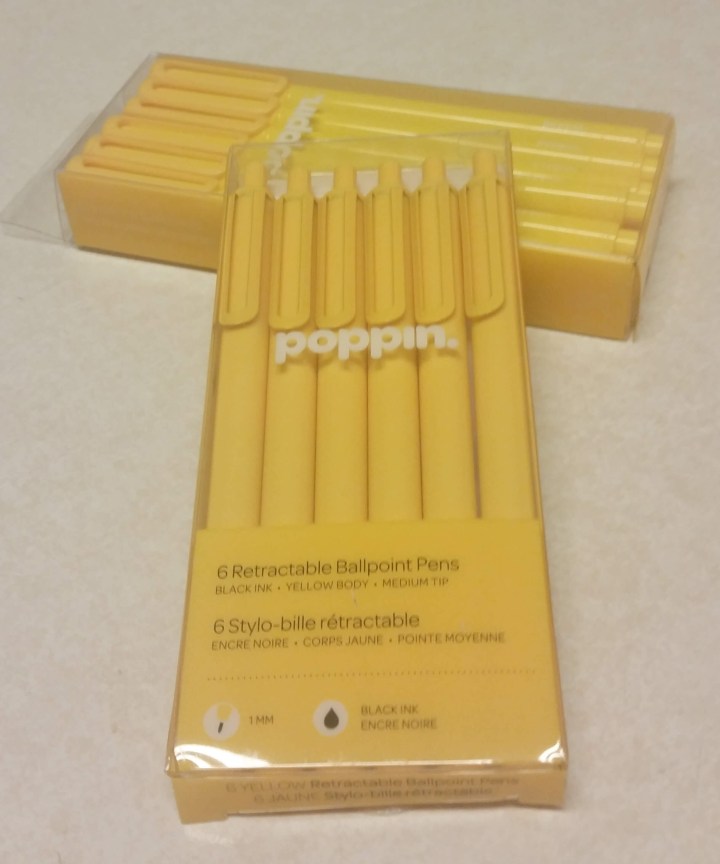 Poppin Yellow Ballpoint Pen ($12) & Retractable Ballpoint Pen ($10):  Who doesn't need pens for back to school?  Posh Pak included two boxes of these fun colorful pens – a box of 12 signature ballpoint pens and a box of 6 retractable ballpoint pens.  These bright yellow pens are eye catching and they write really nicely.  Perfect.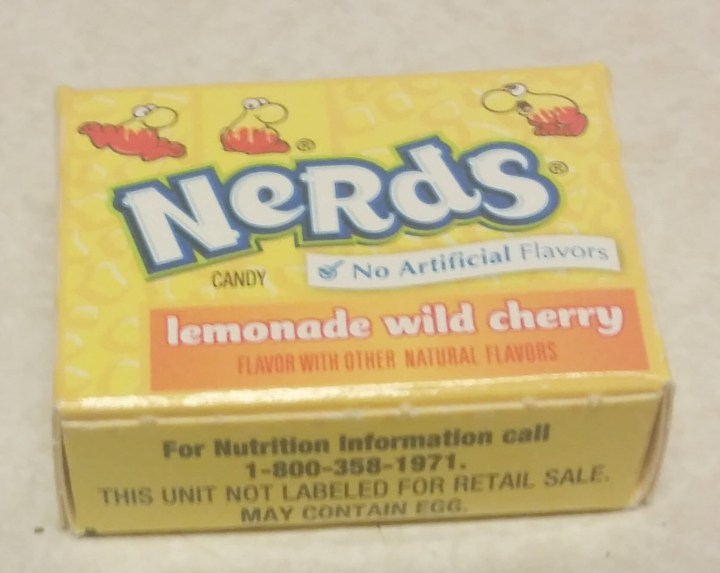 Nerds:  Posh Pak often includes a fun little candy item not listed on the card.  This month, it was a fun-sized box of Nerds…punny, right?  Sweet and fun and perfect for the theme!
My girls really enjoy each time we get a Posh Pak box.  The items are perfect – perfect for the age group, perfect for the theme, perfectly usable, and perfectly fun!  Posh Pak does a great job of creating just the right box for tween and teen girls…and making moms happy too!
What do you think of this month's PoshPak?
Visit PoshPak to subscribe or find out more!
The Subscription
:
PoshPak
The Description
: Inside the Pak you will find 4 to 6 items ranging from health/beauty, fashion accessories, tech, school supplies, tasty treats and some designer labels, just for girls. Choose between the age ranges of 5-8, 9-12, and 13+!
The Price
: $29.00 per month