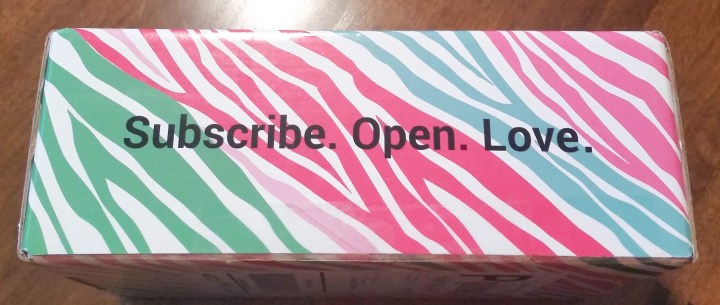 Posh Pak is a monthly subscription box for the fashionista girl in your life. Posh Pak is available for girls in three different age ranges – 5 to 8 years old, 9 to 12 years old, and 13+ years old. Subscriptions are $29/month, with discounts for 6- and 12-month subscriptions. We received the teen box – and I reviewed this box, as usual, with the help of my 11-year old and 14-year old fashionistas. My girls really enjoy Posh Pak and are always happy to see the rainbow-zebra print box arrive in our mailbox!
Another thing that we love about Posh Pak is that the fun starts as soon as you open the box. For October, the theme is Happy Halloween… and the spooky fun is evident from the fun orange and black tissue surrounding the treats inside!
The Posh Pak website promises that each box will include "4 to 6 items ranging from health & beauty, fashion accessories, tech, school supplies, tasty treats and some designer labels." Here's a look at everything in this month's box.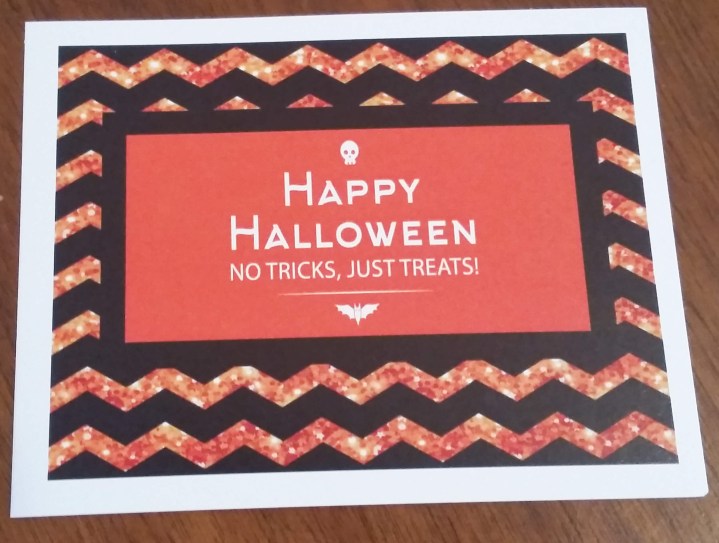 Posh Pak boxes have a fun monthly theme and the items in the box are always spot on for the theme.  Here's a closer look at the Halloween theme card.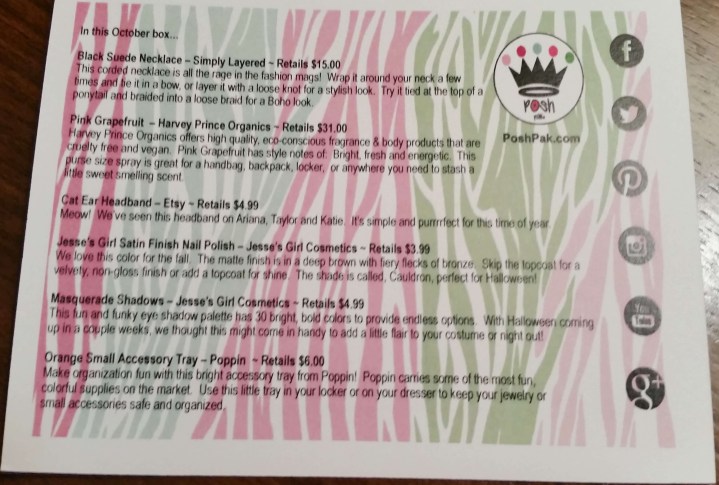 On the back of the theme card is a list of the items in the box, along with retail price information and some hints on how to use the various products.  The Posh Pak website states that each box is "typically valued at more than the monthly subscription fee." The prices listed below are those provided by the information card.  (Sorry – the rainbow-zebra print makes the card a little hard to photograph… but it's so fun to look at!)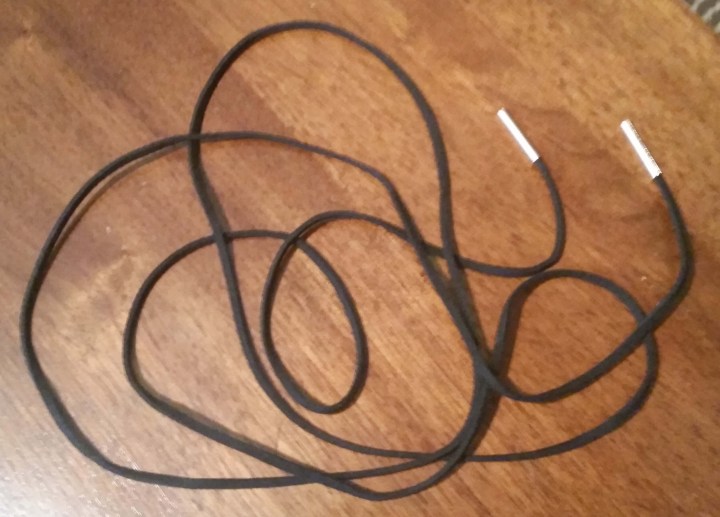 Black Suede Necklace ($15): This is such a fun and trendy item. The black suede cord can be wrapped around your neck a few times like a choker or tied in a loose knot instead. You can also wear it like a headband or tie it in a bow around a ponytail.  Super versatile and very pretty.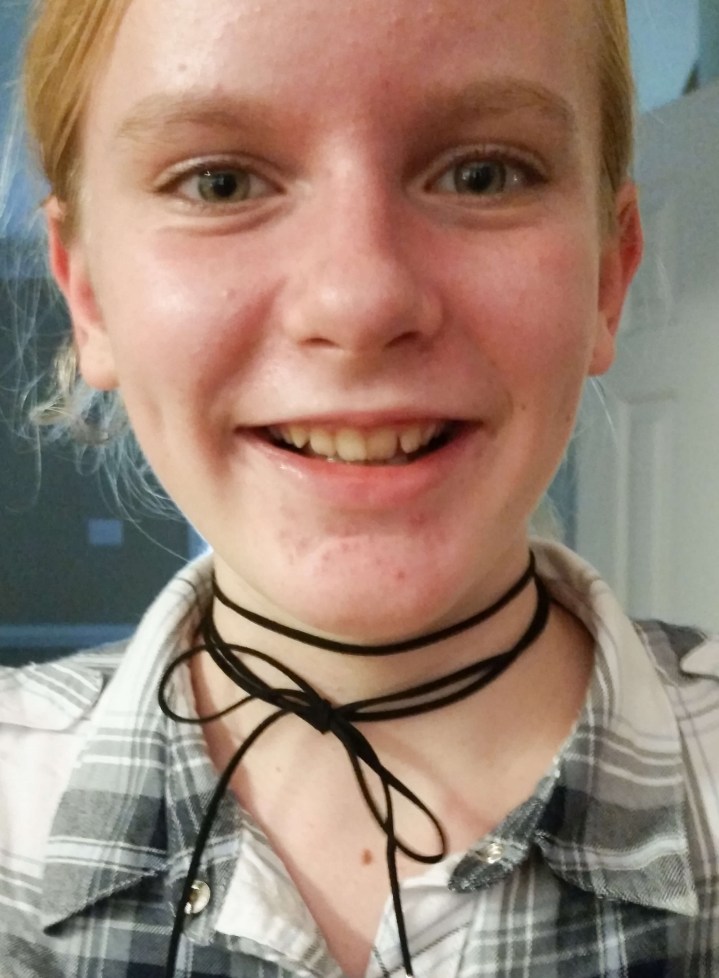 Here's one of my daughters modeling the necklace done choker style.  Both girls liked this item a lot.
Harvey Prince Organics Pink Grapefruit Spray ($31): Mmmm – this perfume spray smells awesome. My younger daughter thought it smelled a little strong, but the scent is lovely and fun enough for teens to wear.
Cat Ear Headband ($4.99): This item is just a lot of fun… and perfect for a Halloween box! It's a delicate headband with cat ears, coated in sparkly gold.
And my sweet girl, modeling the cat ear headband.  She giggled the whole time, so I'm guessing she liked it!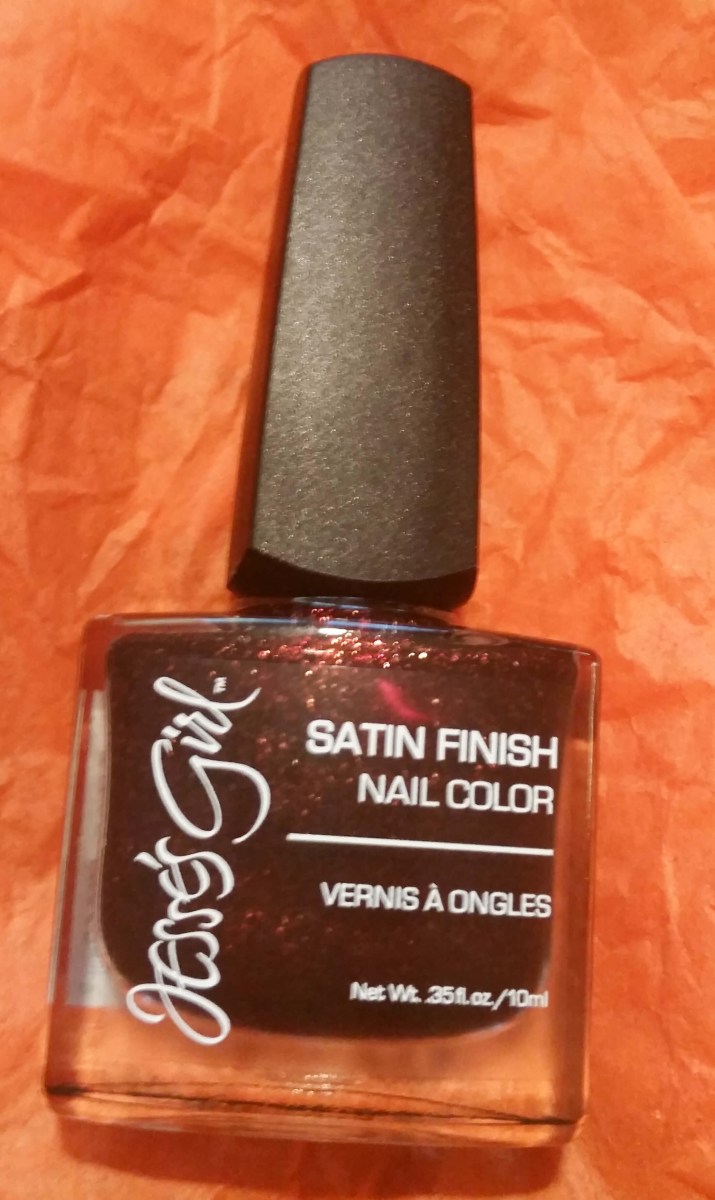 Jesse's Girl Nail Color ($3.99): This is a fun nail polish in a color aptly named "Cauldron." It's a gorgeous maroon-brown color with bronze shimmery flecks. So pretty and perfect for fall.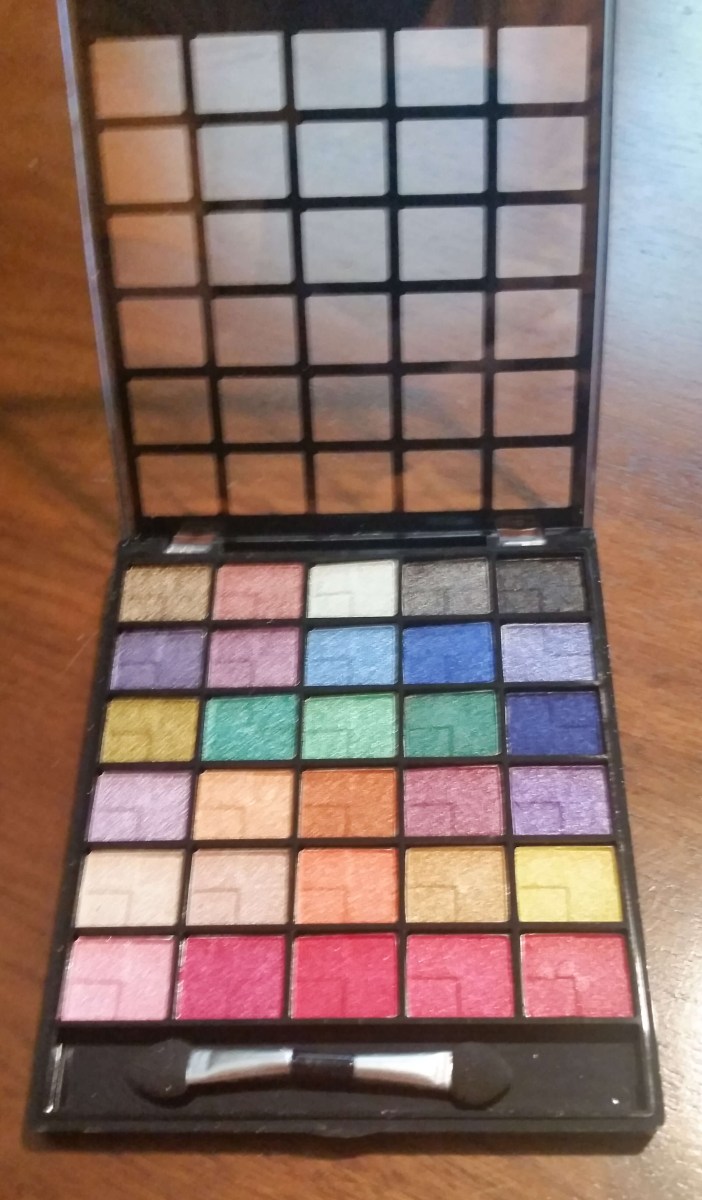 Jesse's Girl Masquerade Eye Shadows ($4.99): How much fun is this? Thirty different colors of eye shadows – perfect for Halloween faces and every day.  My girls were astounded to see how many colors there were!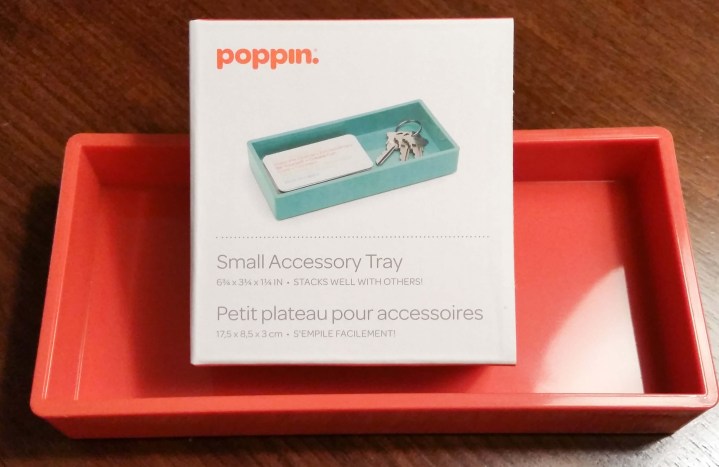 Poppin Small Accessory Tray ($6): A fun little plastic tray, in a great Halloween orange color! These trays are so handy to hold makeup or jewelry in the girls' bathroom.
Orange Lollipop: As we've seen in other Posh Pak box, there is usually a surprise sweet treat in the box! This orange swirl lollipop is the perfect ending.
Posh Pak boxes are so much fun! The items totally fit the themes and are completely age appropriate. Not only are the items fun, but they're also super useful… which I like a lot as the mom! I think most tweens and teens would really love to get Posh Pak!
What do you think of this month's PoshPak?
Visit PoshPak to subscribe or find out more!
The Subscription
:
PoshPak
The Description
: Inside the Pak you will find 4 to 6 items ranging from health/beauty, fashion accessories, tech, school supplies, tasty treats and some designer labels, just for girls. Choose between the age ranges of 5-8, 9-12, and 13+!
The Price
: $29.00 per month