Pop In A Box is a monthly Funko POP! vinyl figure subscription. Every month you will receive the number of POP! figures you order (starting at $9.99 per POP!). SURPRISE!
In all seriousness they have a totally awesome and exhaustive Pop tracker that you should sign in to use if you have any sort of Pop collection (we have quite a few). Shipping is always a flat $4.99 but you can get as many as 12 POP!s a month.
You can block Pops from being sent, rate pops in their tracker, and if you track your collection with their tracker and subscribe you will not receive any dupes. They do give away figures randomly to subscribers.

When you sign up you can add POP!s to your collection, thumbs up and down (never get a thumbs down, more likely to get a thumbs up). Everything that you Thumbs Down will be in the Pop Grave, and you can pull them back out if your tastes/fandoms change. Thumbs Up will place the Pops on your Wish List.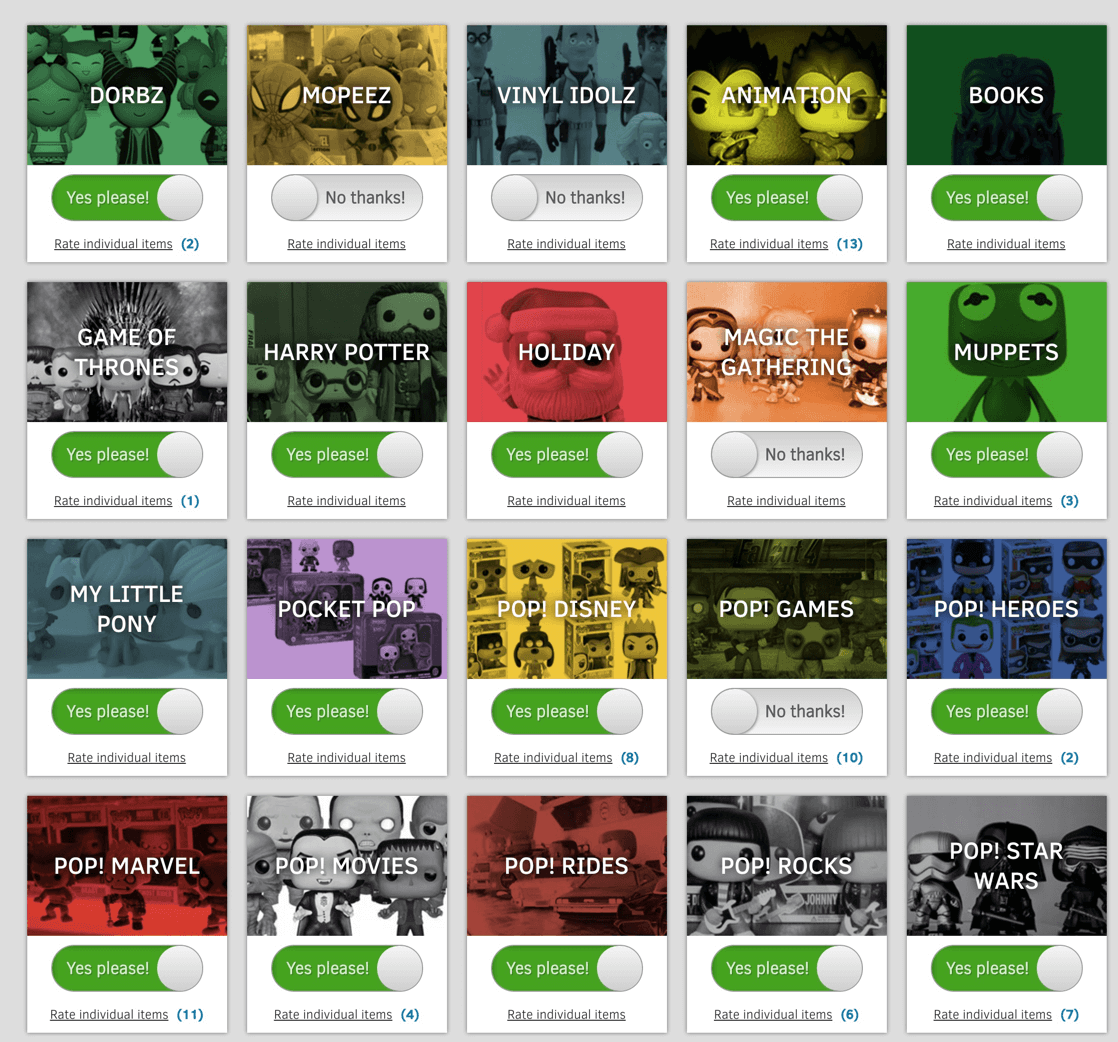 And you can block entire categories from being shipped! Find this screen in "Customise Plan."
I find it fun and easy to do the thumbs up & down a couple times a week, and I suggest filling out your collection and blocking any POP!s you hate and marking any POP!s you really want before actually subscribing. FYI – the easiest way to thumbs up/down all at once is go to Manage Collection and check out the individual collections so you can do it all from one screen. Once you're signed up you'll get a new pops email whenever they add new pops to the shop – and then you'll know it's time to do thumbs up/down.
There's not a lot of fanfare with this box – here's my contents! I have found that the boxes are always in great condition but we take them out because our kids play with them.
The POP!s were from the Movies and Animation.
Note – when you receive your Pops from PIAB they will not be added to your collection. They don't track what you get, so when you get them, add them to your tracker so you don't receive them again (and don't forget to add all the other Pops you get to your tracker too).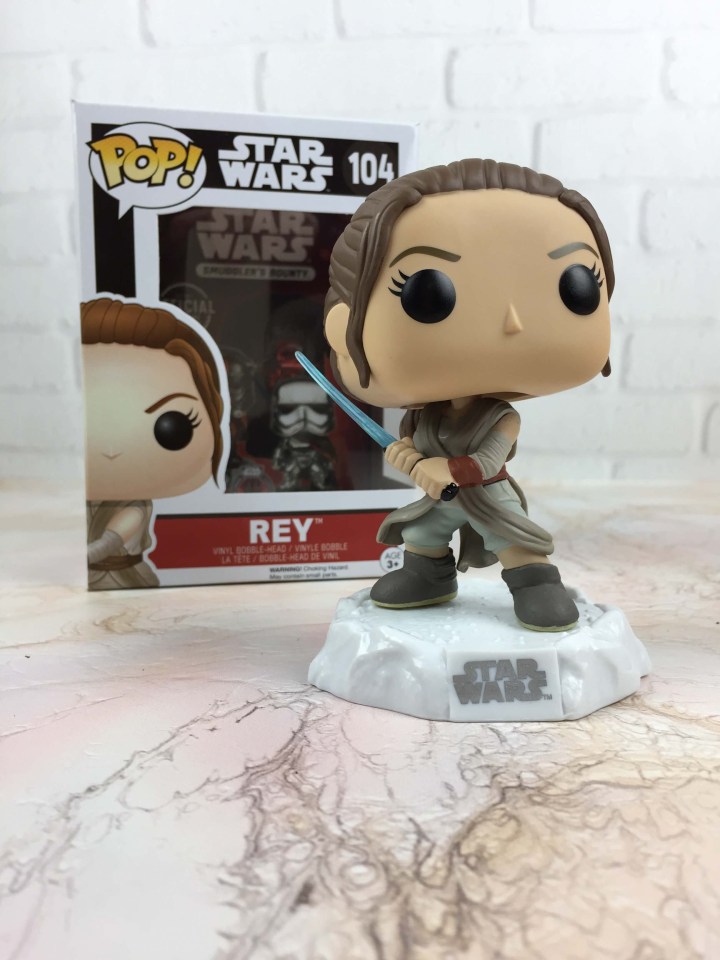 Funko POP! Star Wars Rey Vinyl Figure ($8.95)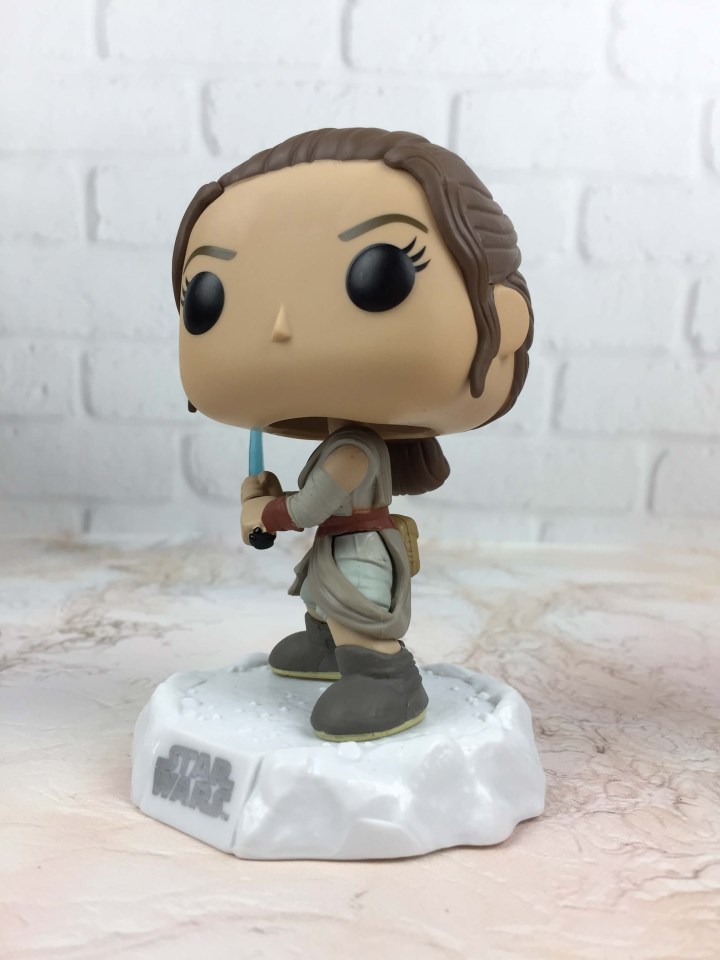 Rey is for sure my favorite! I love how she has a white base instead of the black base that most of TFA Pops have!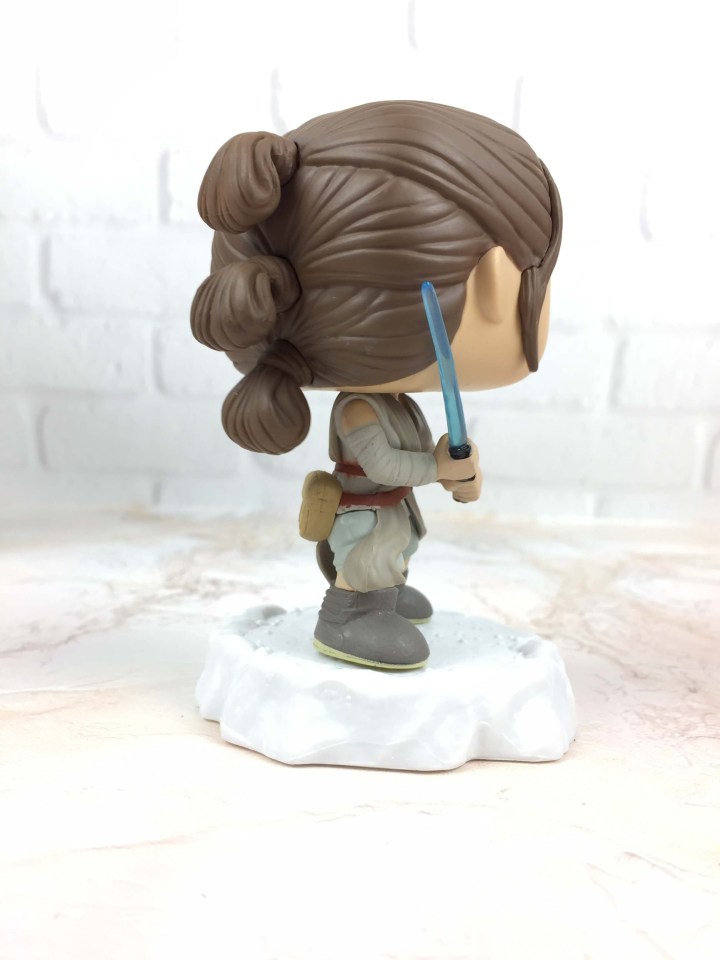 She is Rey & she is Perfect! I actually reboxed this one to gift to my daughter for Christmas! She'll be so pumped!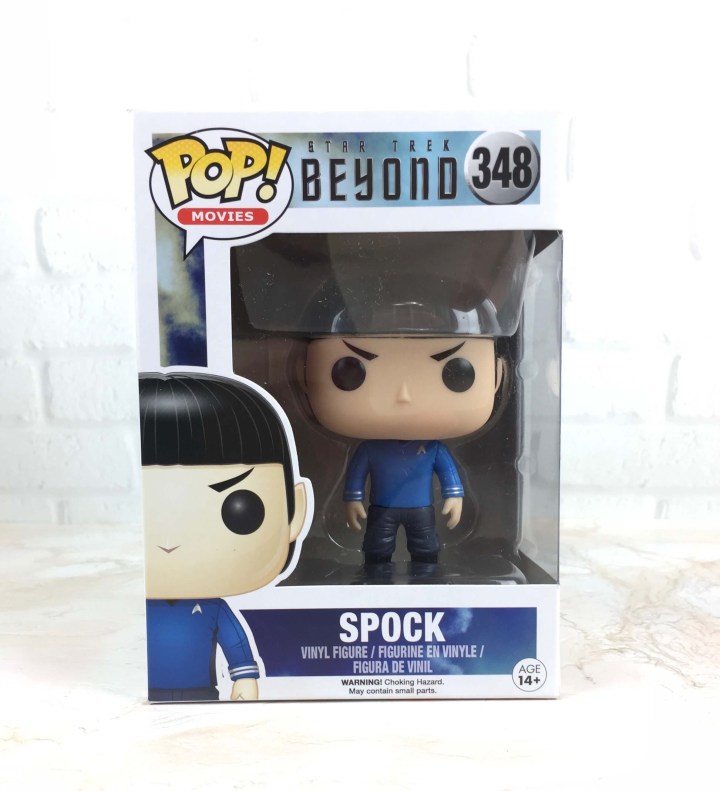 Funko POP! Star Trek Beyond Spock Vinyl Figure ($8.78)
SQUEE! I love Star Trek, but this was… a bold choice to omit the Vulcan hand gesture. Now I need the original one too!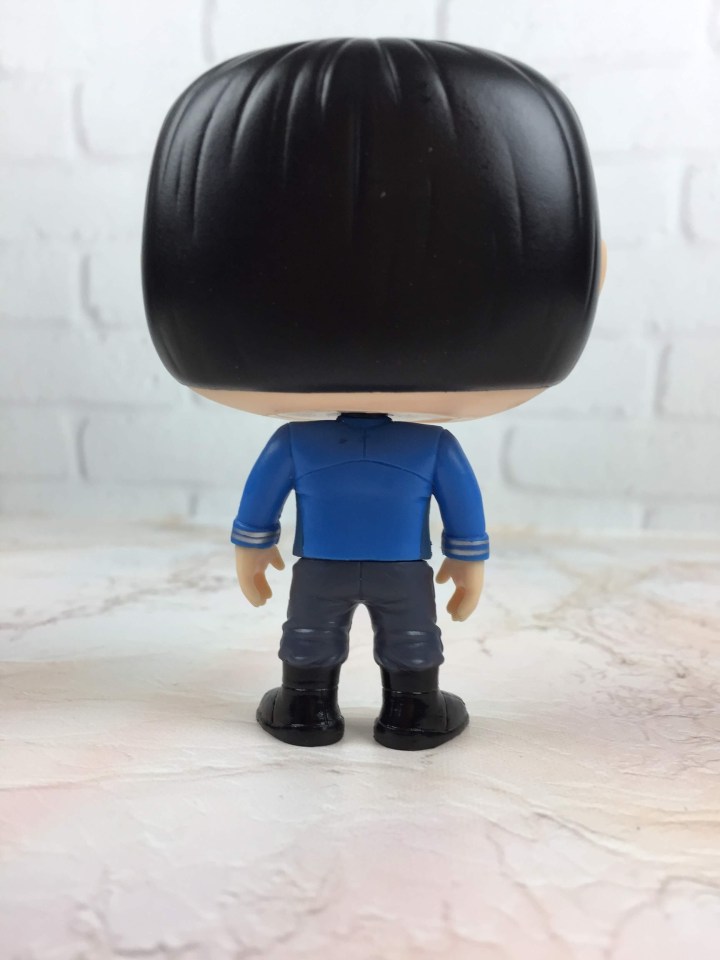 Lots of detail, even for this Spock's plainer outfit.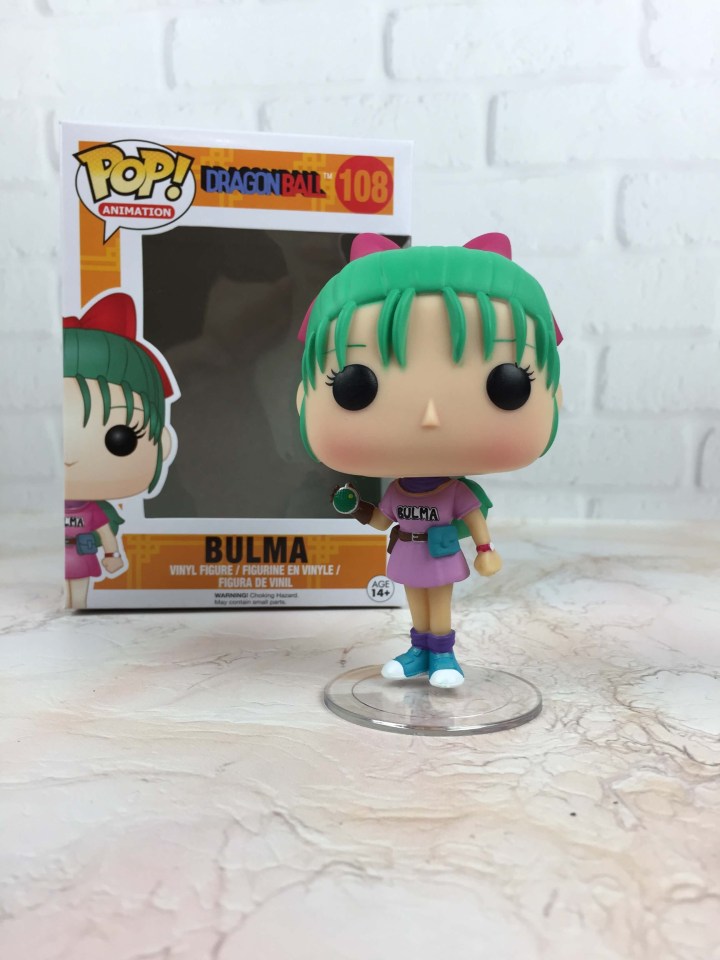 Funko POP! Dragon Ball Bulma Vinyl Figure ($8.85) Bulma is a scientist that runs Capsule Corp!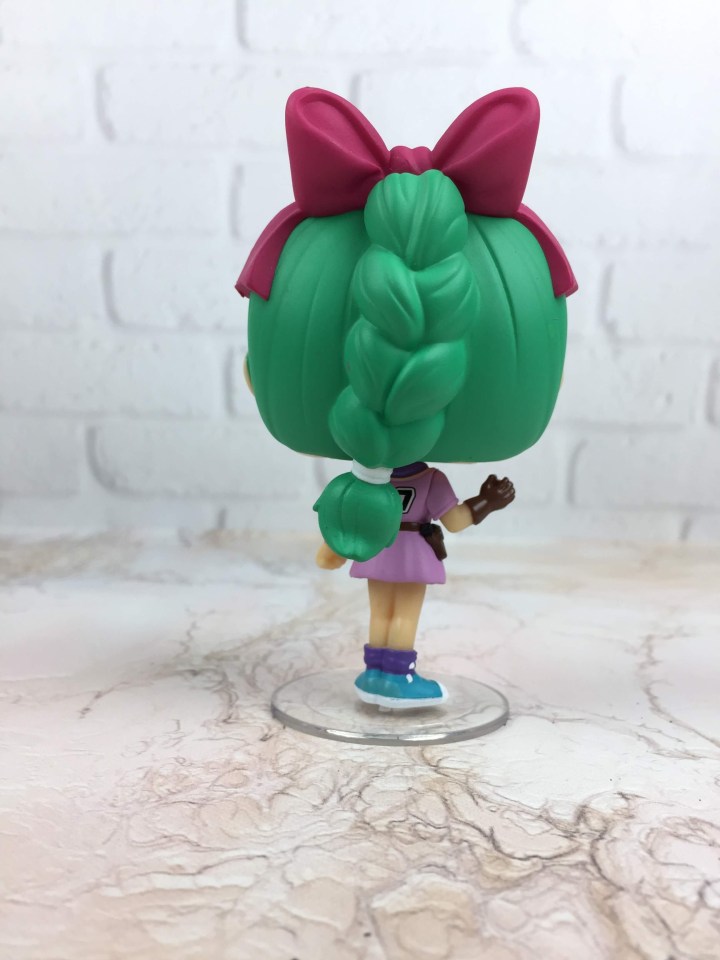 She's so cute! Love that braid!
I was happy to have blocked Dorbz from being delivered – we really wanted some new fun Pops in our house, and these delivered. I'm not wild about Bulma, but my daughter will like her – and I even had her thumbsed up (very likely on the kiddo's behalf). Getting surprised definitely is fun!
Have you tried Pop In A Box? Save 20% on your first month's plan! No coupon required, just use this link to subscribe.
Visit Pop In A Box to subscribe or find out more!