Planner Packs is a monthly subscription box of hand picked planner supplies! Decorating your planner is a big thing right now and you can do as much or as little as you would like. You'll receive planner addict supplies like pens, markers, stickers, washi, and other planner enhancement items!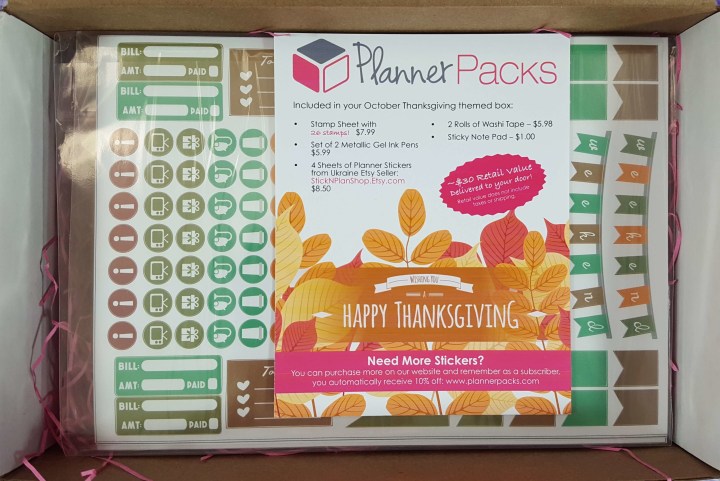 My first look inside the box. I'm excited to see the supply list and estimated pricing back this month. The theme for October is Happy Thanksgiving! I really like when planner boxes send a holiday box the month ahead so that I have the goodies to decorate when I get to doing the next month.
Everything that came in my October box.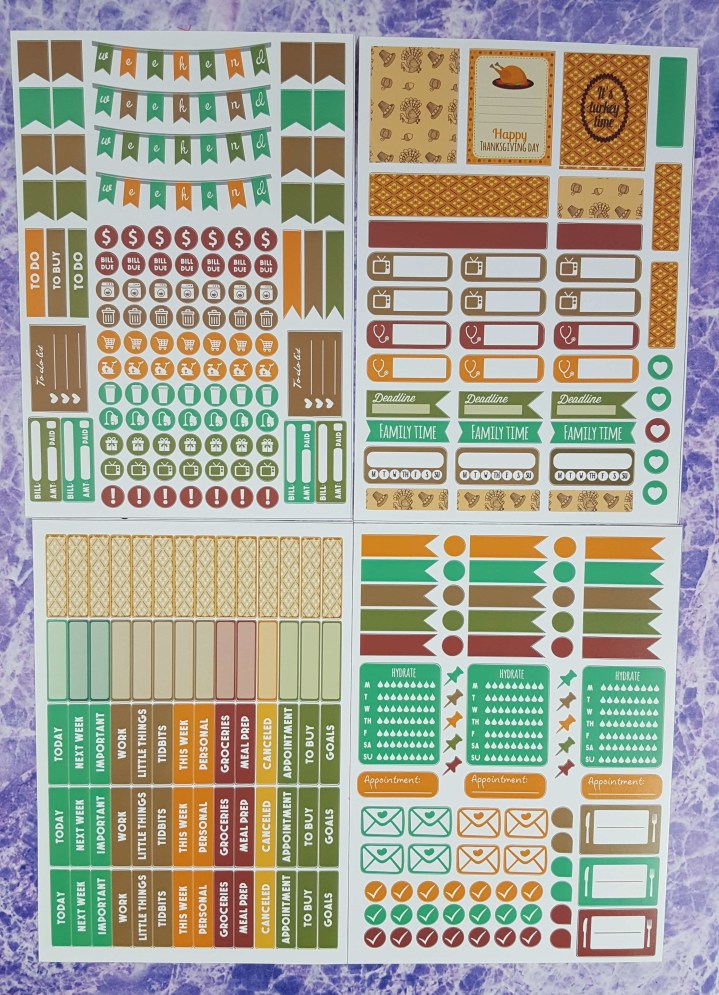 A great selection of planner stickers ($8.50) in this month's box. I love the colors and they really do look like Thanksgiving colors to me. They are a nice assortment of general planner stickers and decorative extras.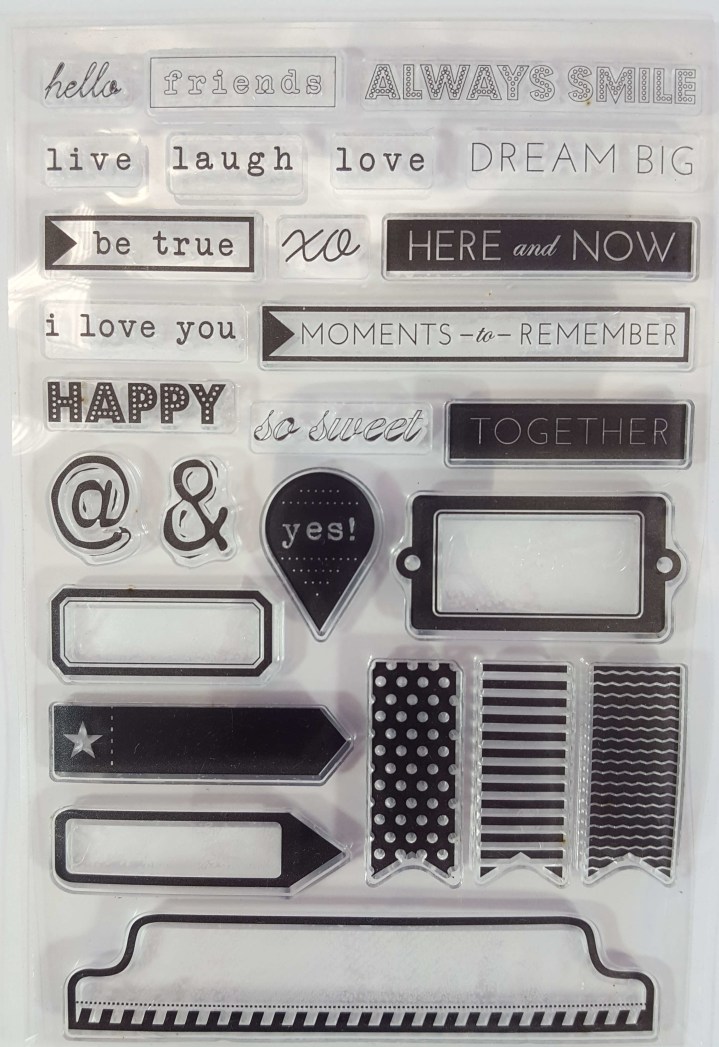 I'm a stamper and scrapbooker at heart so I always love getting stamps ($7.99) in my boxes. This is a great set for a planner or for any pocket page type scrapbooking. These are easy to use and can be mounted on a clear acrylic block, then inked and stamped.  The Always Smile is one I can't wait to use on a scrappy page. You can stamp right on the picture and slide it into the slot.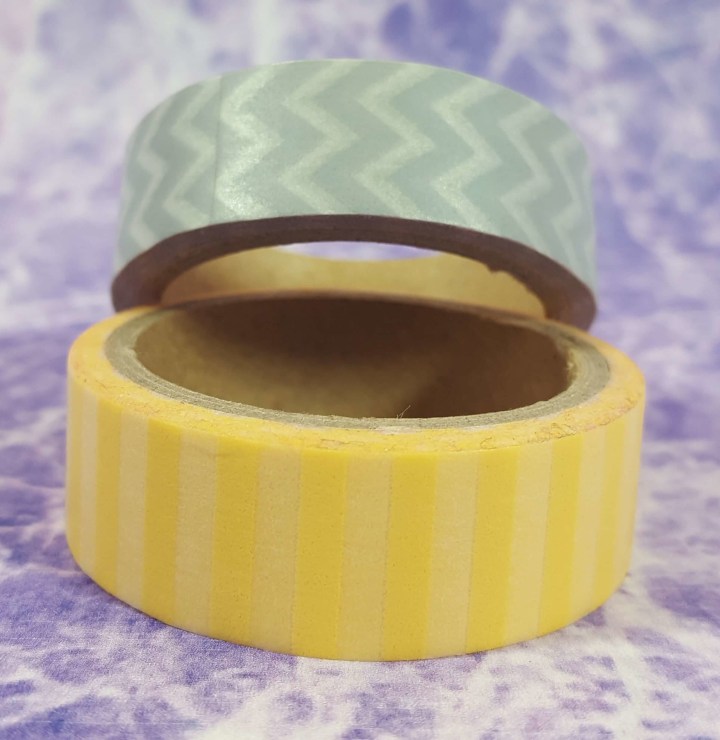 I've said it before and I'll say it again. You can never have too much Washi tape ($5.98). The striped looks very yellow in my picture but it has more of a taupish yellow look to it in real life. It will go great with the stickers.
A great notepad and some gel pens. I love gel pens and silver and gold will be great for holiday cards in addition to my planner. The notepad has tear-away pages which are fun and useful. I'm a pen and paper girl so I love having little notepads all around and this one is so pretty.
Another month and Planner Packs is still moving in the right direction. I love getting more planner stickers in my box and then all of the extras will be great for planner decorating and/or in my scrapbook. I love dual usage products and the stamps this month are so versatile. Do you stamp in your planners? I really need to work on doing more stamping in mine since I have so many stamps. These make a great start if you are just getting into it too.
Did you get this month's Planner Packs? Are you liking the direction this box is taking?
Use coupon code CRATE15 for 20% off your first month of Planner Packs!
Visit Planner Packs to subscribe or find out more!
The Subscription
:
Planner Packs
The Description
: Have a cute box of hand picked planner beautification supplies delivered right to your door step every month! We search Etsy and many of our internet sources for great items and buy in bulk to pass the savings on to you. Generally, each box has a retail value of close to $30 or more and will always include washi tape, stickers, and pens as a base and then all our other great stuff on top of that. What a deal. We are one big family so we hope you'll join us!
The Price
: $17.99 per month