Personal Trainer Food is a weight loss meal delivery program that sends frozen, already prepared foods that are ready to go from your freezer to plate in minutes and focuses on getting more veggies in your diet. PTF offers 17 breakfast choices, 26 entrees, 27 vegetables, and 10 snacks so you can customize to your tastes.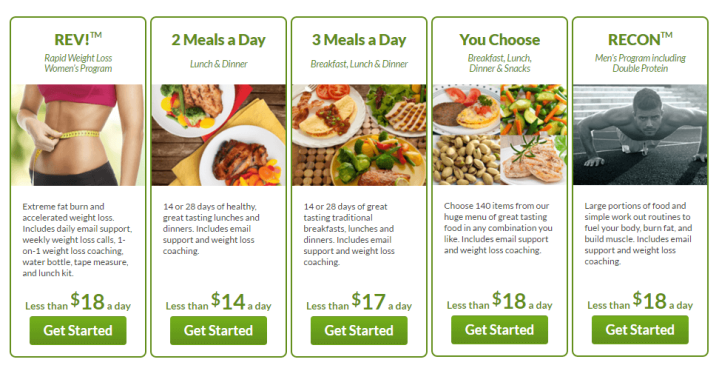 Personal Trainer Food has 5 different programs to choose from depending on your weight loss goals! I am reviewing the REV Rapid Weight Loss Women's Program and received 14 days worth of meals and which auto renews but you can also get 28 days worth of food at one time and reorder when you like.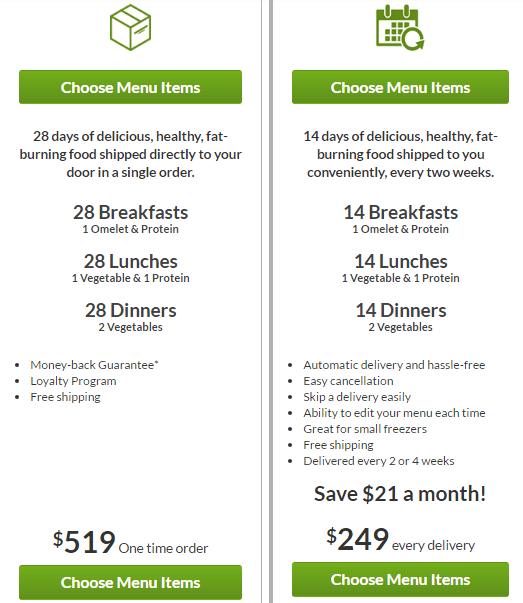 The nice thing about this program is that you can choose your items or click Auto-Fill and they will load up their most popular items!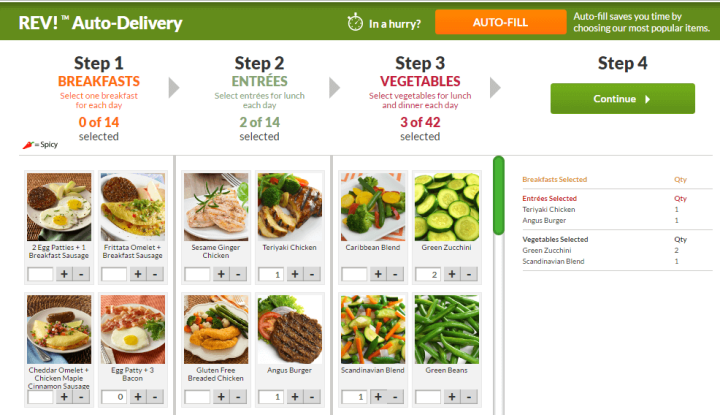 If you select your items individually, the items will show to the right of your screen and the counter will tell you how many items you have left to choose.
If you choose Auto-Fill, bam, you're done! If you don't like zucchini but love green beans then simply delete the item you dislike and add in something else or more of what you love. The counter will keep track for you. How's that for flexibility?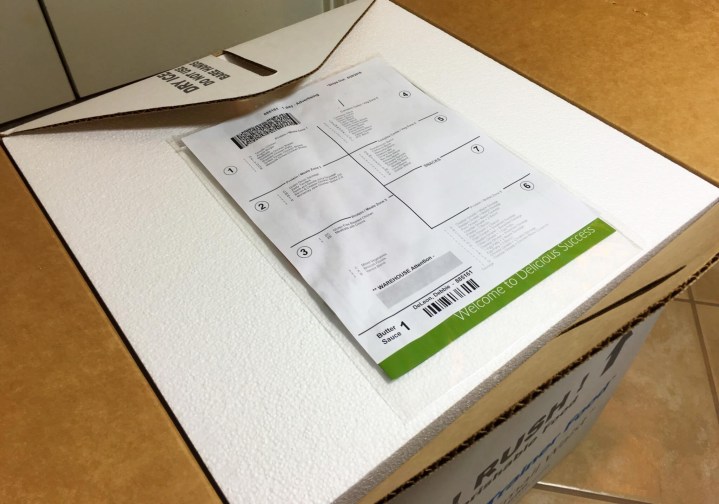 My items were delivered overnight by FedEx and had a packing list and instructions on top.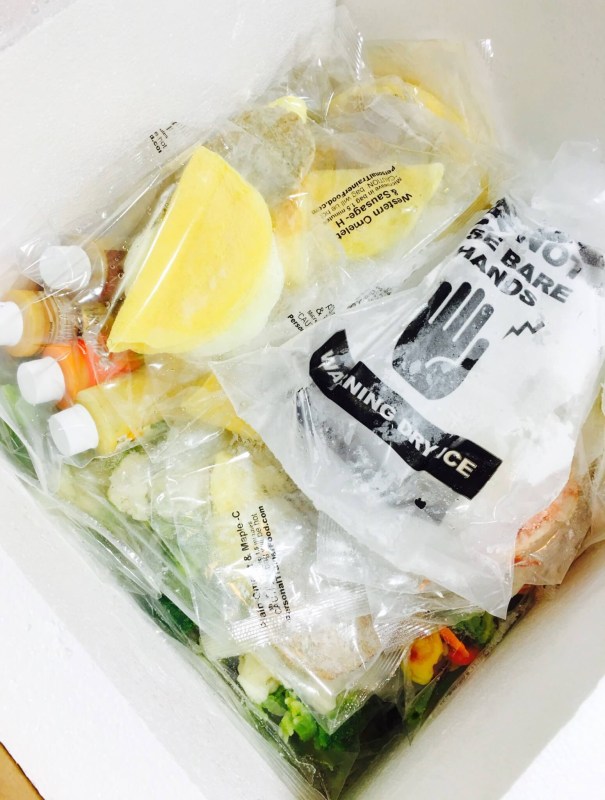 Dry ice kept everything frozen solid but make sure to clean out your freezer because you need to put the food away before it starts to defrost.
Personal Trainer Food is about more than just the food.  They preach a natural food philosophy that avoids most of the sugars and abundant carbohydrates that are overrepresented in a modern diet.
In the box itself, there was a pamphlet with info about the program…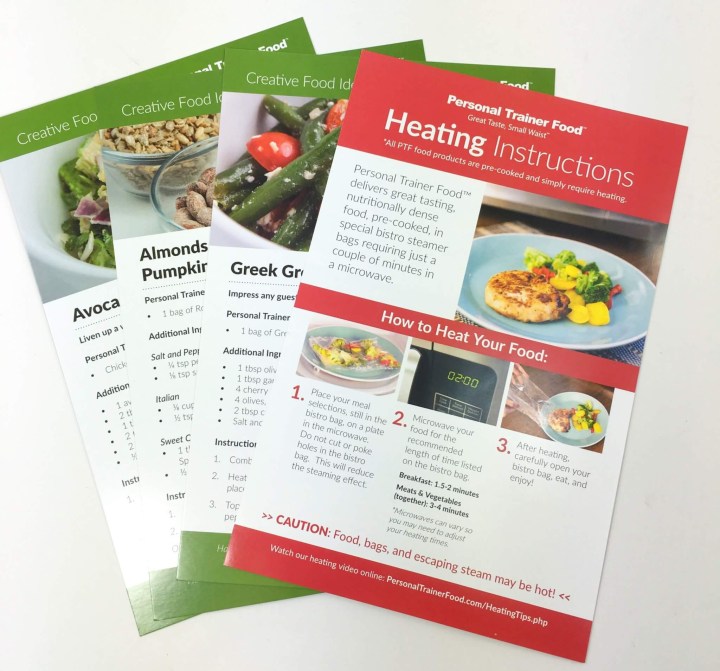 …heating instructions and recipes…
…and a list of foods to eat and to avoid. I know that this is a no sugar allowed plan but it says that you can eat up to 6 ounces of cheese and 3 ounces of nuts a day and that adds up to A LOT of calories and fat. Also, the only fruit allowed is one apple a day. Butter and oil are unlimited – definitely a low carb type plan!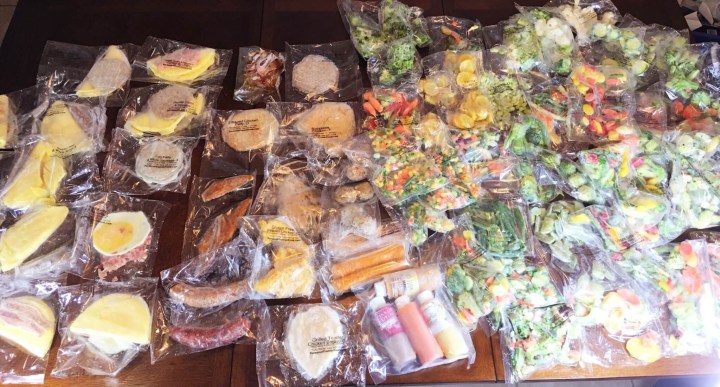 Here are all of the items laid out on my dining table! I received 14 breakfasts, 14 meat items for lunch, and 42 packets of vegetables: 1 for lunch and 2 for dinner. I also received 4 bottles of buttery flavored sauces.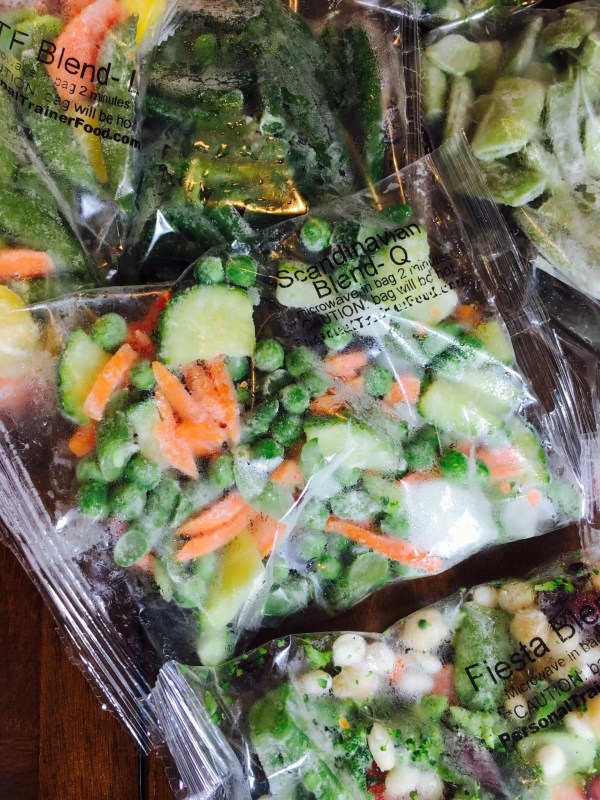 There were vegetable blends that I have never heard of before! The Scandinavian Blend contains peas, zucchini, green beans, carrots, onions, and salt. The ingredients can be found on the PTF website.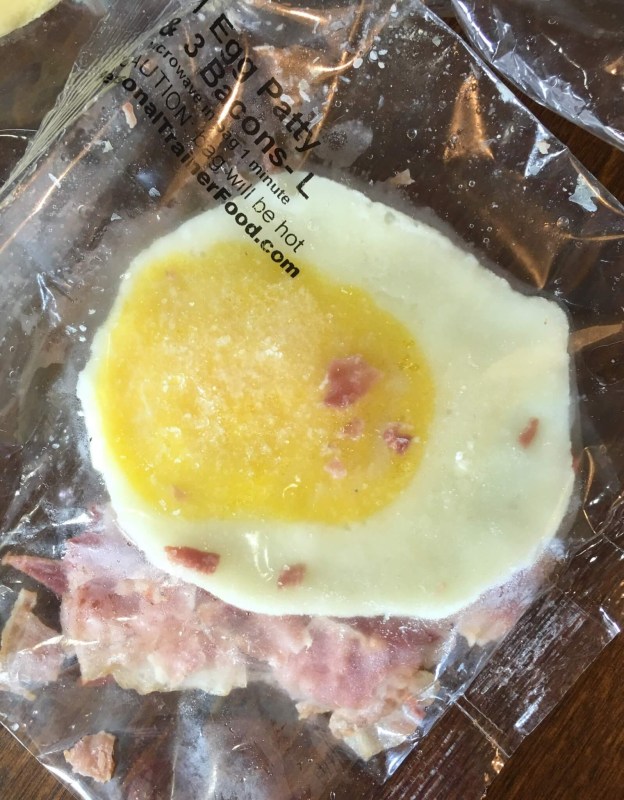 Some of the breakfast items looked a little rough from their travels.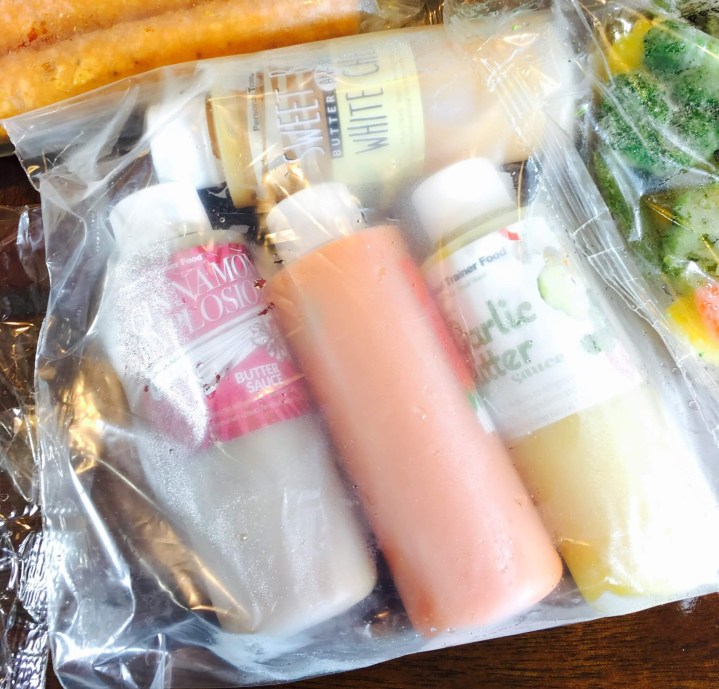 One concern that I have is that PTF claims that you are leaving processed foods behind and eating whole foods but some of the ingredients are not necessarily natural, such as MSG and processed cheese product, not to mention the fact that sausage and bacon are highly processed foods, but they do state that their meals are not highly processed. True, it is pork bacon and not soy fakon so I suggest going to their site to look up ingredients in case you are sensitive to certain products or are on a clean diet.
Here is breakfast on Day 1. This is the Western Omelet with Maple Sausage. The omelet was better than I thought it would be and had a bit of ham, onion, bell pepper, and cheese in the middle. The sausage was greasy, as most sausage is, and had a sweet taste to it. Both of these items were very salty for my tastes. I am considering buying some fresh salsa since I have 10 omelets left and that should add a bit of freshness. This certainly doesn't look the same as the omelet on their website but then when did a frozen dinner ever look like the one on the box?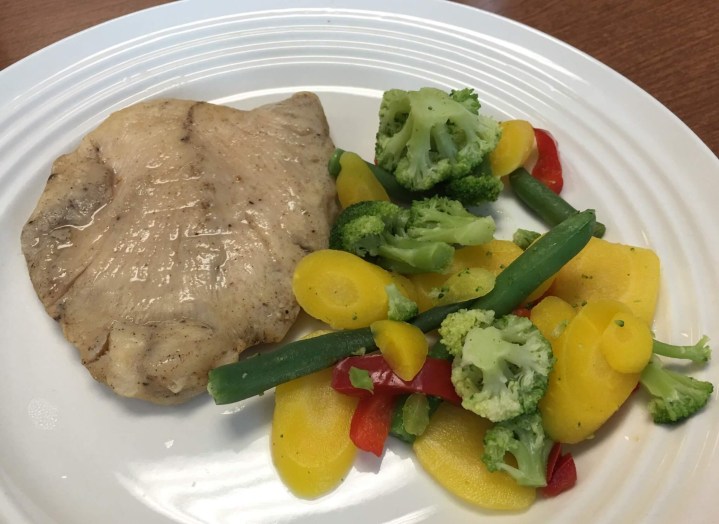 For lunch I had the Rotisserie Chicken Breast along with the Caribbean Veggie Blend. I carried along my own plate to work so that I could heat it in the microwave. The chicken breast was very salty and I couldn't eat the whole thing. The vegetables were frozen vegetables and I did finish them. I usually eat my vegetables without sauce or salt but I did try some of the Garlic Butter Sauce (note: contains no butter) on them and it was pretty flavorful.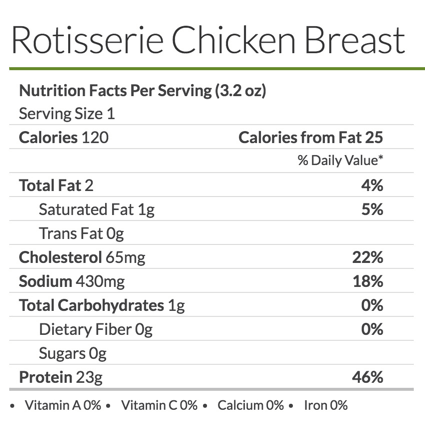 Here's the nutritional information for the chicken breast. The sodium isn't all that high so that may just be my personal tastes.
For dinner on Day 1 I went to Panera.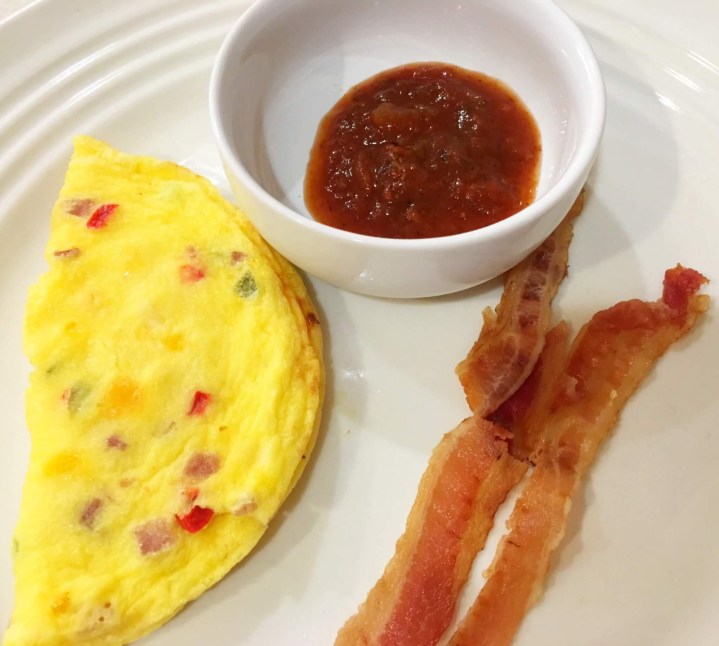 Breakfast on Day 2 was a Frittata with Bacon. I added a little salsa but it was still rather salty, especially with bacon. I rarely salt my food when cooking because my mom taught me that you can always add more at the table but you can't fix it if you add too much.

Lunch on Day 2 was Chicken Teriyaki and so far this was my favorite and had a sweet sauce that wasn't too salty. I had the California Veggie Blend on the side.
For dinner on day 2 I had pizza.
I enjoyed trying Personal Trainer Food and would suggest it to anyone who likes the convenience of having their food delivered to them as well as the time-saving heat and eat factor. The sodium was a bit too high for my tastes and some of the program suggestions (unlimited butter and oils? 6 ounces of cheese a day?) seem downright unhealthy but I do appreciate the fact that you can doctor up the food to your personal tastes and the program does push vegetables. You won't need to hire a personal trainer as this program simply asks you to take a 20 minute walk every day, which is totally doable.
I think this plan is excellent for someone looking for a pre-made non-cardboard diet that leans towards low-carb – and wants a plan that doesn't set up unrealistic expectations for your diet or workout.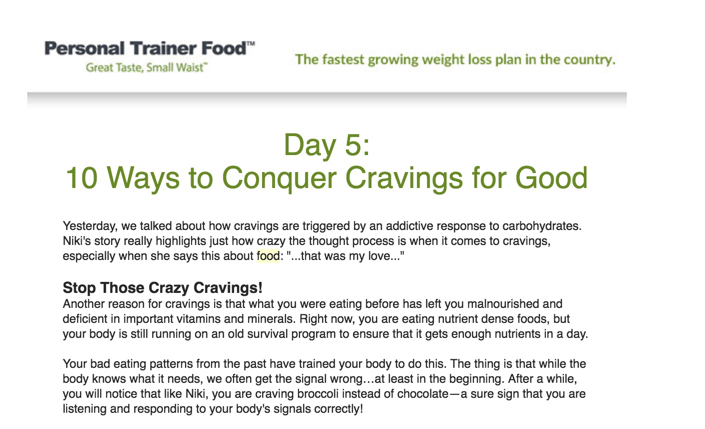 You also get tons of support in the form of daily emails with encouragement, support, and information to empower you to stay on program.  The emails offer guidance on getting started, avoiding common pitfalls, and not buying into common diet myths. There's also weekly support calls too!