Pampered Mommy is a monthly subscription box for those of us raising little people. The contents of this box provide a bastion of relief to the sleep deprived, the spit-up on, the soccer game chauffeurs, the "I had a nightmare" comforters, and so much more that mothers do. Okay, maybe that is a little dramatic, but it is nice to go to the mailbox and find a monthly surprise just for mommy. No rugrat sharing required.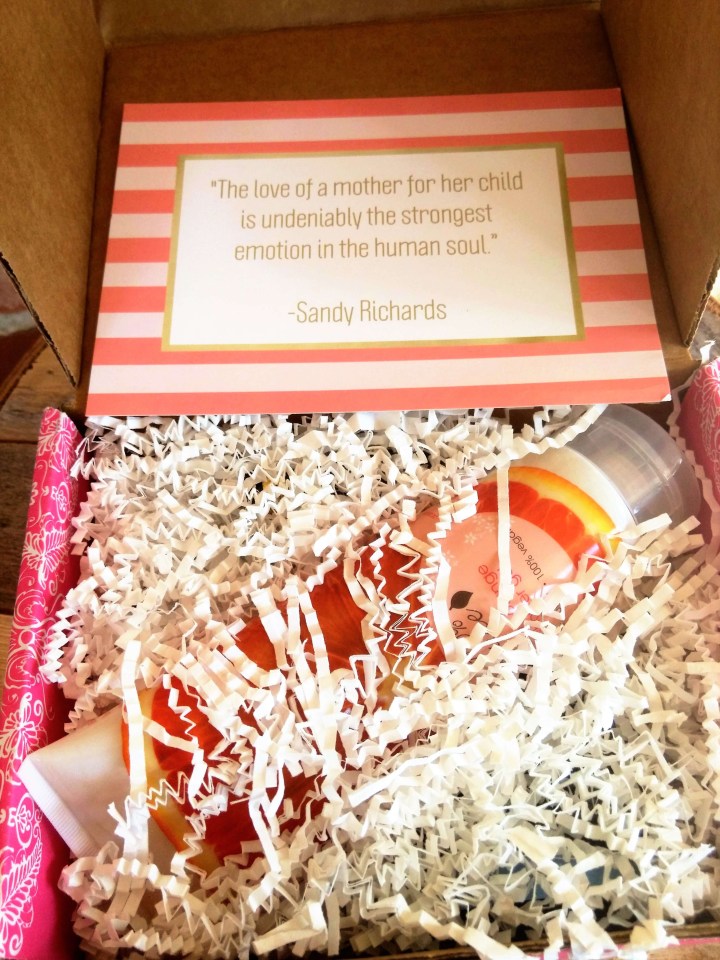 Upon opening the box, a card with a quote from Sandy Richards greeted us. "The love of a mother for her child is undeniably the strongest emotion in the human soul."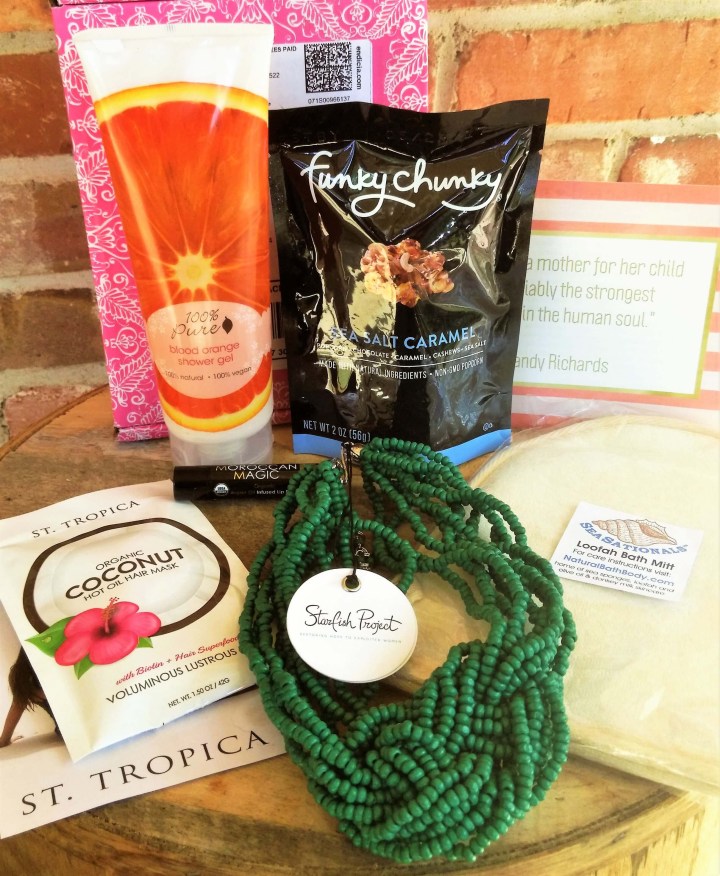 All of this was in the Pampered Mommy September box. The total retail value is $79!
The boxes are shipped out around the 20th of the month. You can purchase your subscription one month at a time for $29.99 per month (plus shipping) . Another option is to pay for 3 months at a time for $89.97 – free shipping. They also have one-time purchase options available for their past boxes for $34.99 plus shipping. (There were some awesome stuff in these, check out some of the Hello Subscription reviews for them.)
On the back of the quote card, there were product descriptions for everything. Each product is listed, described in detail. They also give you the retail price and calculate the full retail price at the bottom.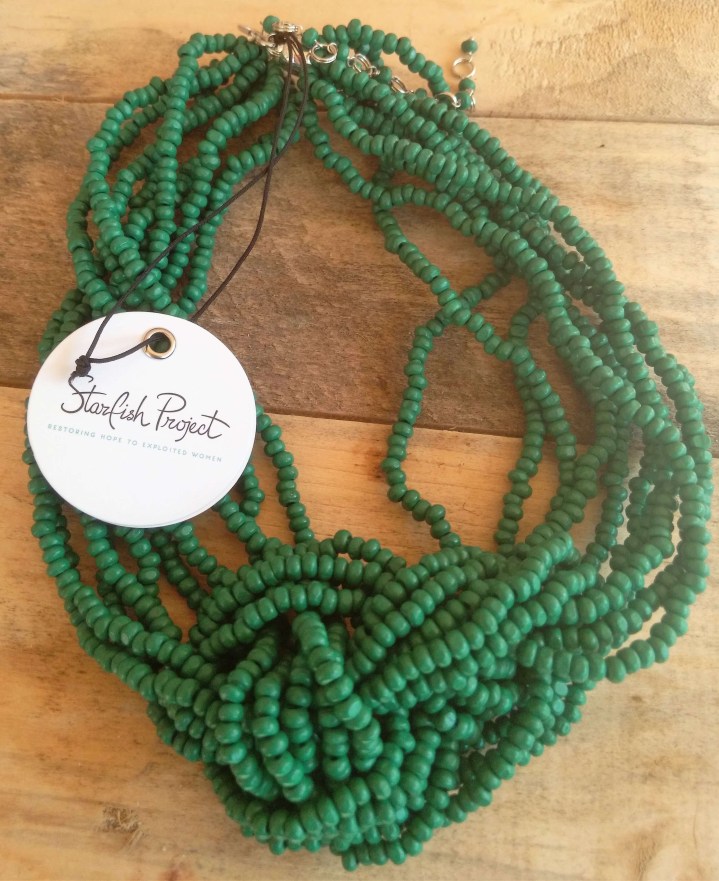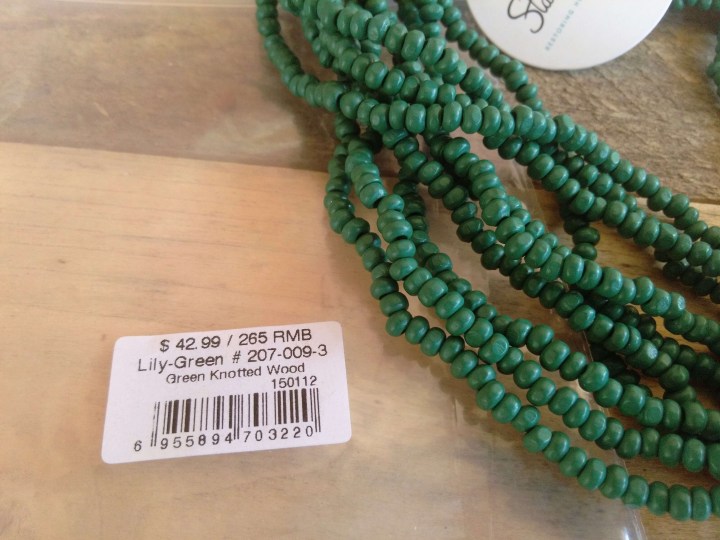 This Starfish Project Beaded Necklace ($42.99) was in our box. Yes, you read that right. The retail value of this necklace alone is well over the retail value of the box. Cha-ching (that is the sound of savings).
"We all know that a bold necklace is the perfect compliment to any outfit! But this necklace is something you can truly proud to wear. Each of these pieces were hand-crafted by women in Asia who have come out of exploitation and abuse. Profits from purchases help provide income, education, and support for these women."
Nice. I get a pretty necklace for a great price and it helps someone in need. Triple win. And, green looks good on me.
The next thing in the box was this 100% Pure Shower Gel ($19). "As moms, sometimes a quick shower is the only alone time we get (if even!), so we better make it count! This all-natural luxurious body gel smells amazing, hydrates, and smooths your skin AND is free of artificial fragrances or perfumes, dyes, chemical preservatives or any other toxins.  What more can you ask for?"
Um, this is the best smelling body wash ever. No. Don't argue. It is. Have you ever peeled an orange and the juice is just running down your arm and it smells like summer? That's what this body-wash smells like, just fresh and citrusy and crisp.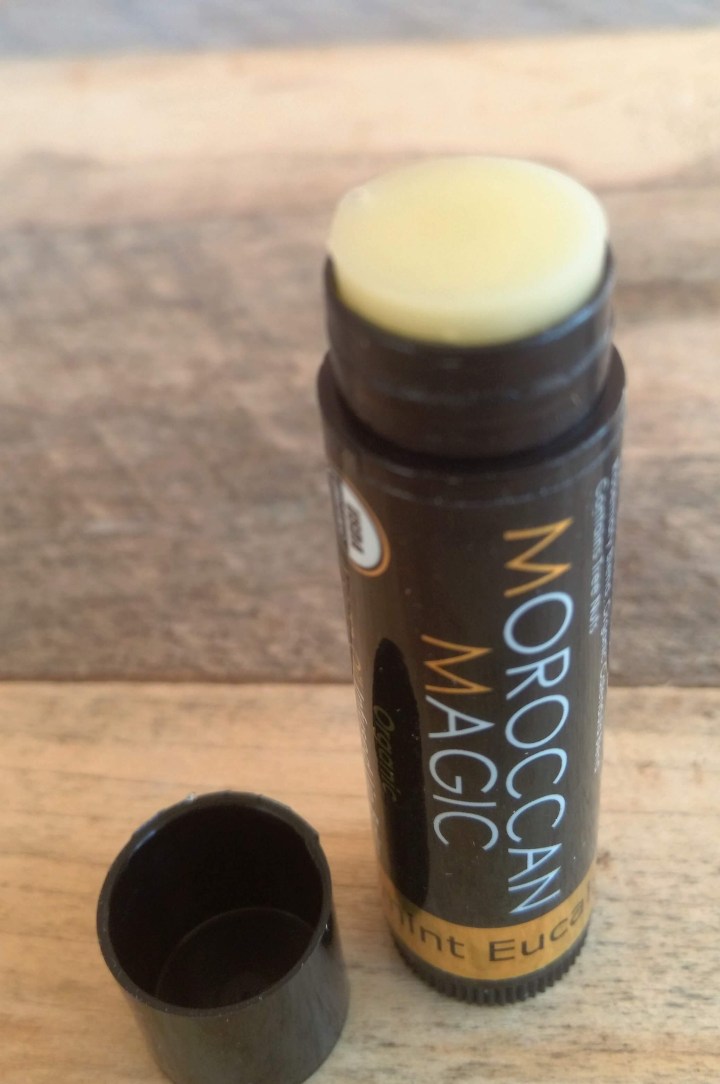 This Moroccan Magic Lip Balm ($3.99) was next. "This argan oil infused lip balm (try saying that 5 times!) is the real deal. Get ready for mama to have some seriously smooth lips!"
So, I am setting here in the sun at the soccer field, it's a beautiful fall day (finally cooling of some here in the south) and this lip balm is just what the doctor ordered. It's smooth and minty and wonderful. I am gushing a little here, but seriously, Pampered Mommy sends me the best stuff.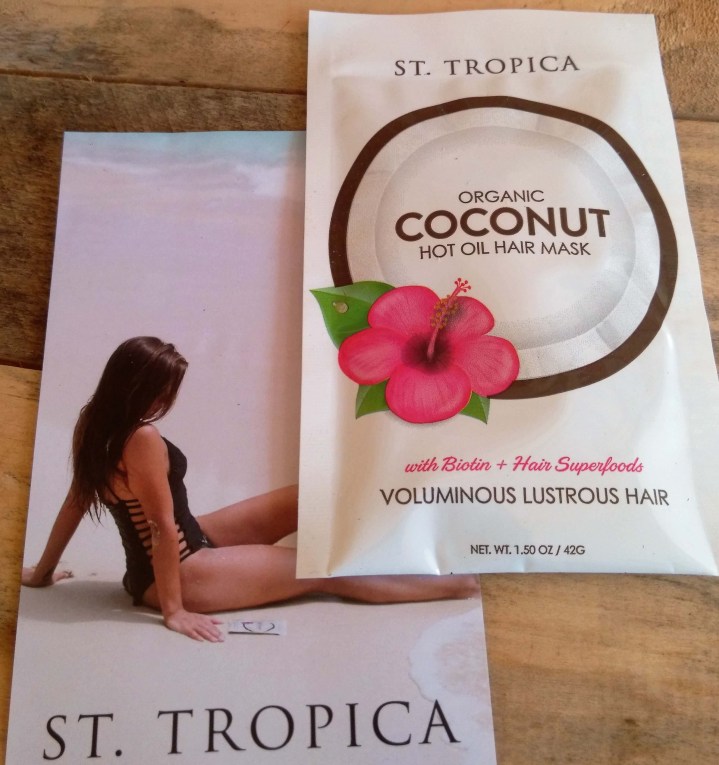 I haven't squeezed out the time to try this next item yet, but I am looking forward to trying this St. Tropica Hot Oil Hair Mask ($5). "Spending the summer outside with the kiddos was fun, but it was also very damaging on our hair!  This all-natural organic coconut hair mask instantly repairs from the inside-out, revitalizing dry locks. Added bonus – it smells like a tropical vacation!"
I need this, I feel like my hair looks like an ungroomed poodle lately. It's happening soon, whether another kid is sick or not. And, if it is wonderful stuff, they have included a coupon code for 20% off of your next order.
Next up in this month's box was this Loofah Mitt From Natural Bath & Body ($4.99).  "Just because you can't squeeze in a trip to the spa for a sugar scrub treatment, doesn't mean you can't have baby soft skin! Exfoliate dry skin away while stimulating circulation with this loofah."
Eh, this kind of Loofah isn't my favorite. They can't get everything perfect, just close. So, I will probably bequeath this to my preteen. She'll love it. But, I do have to ask… Did you read the label? Donkey Milk Skincare? What's that?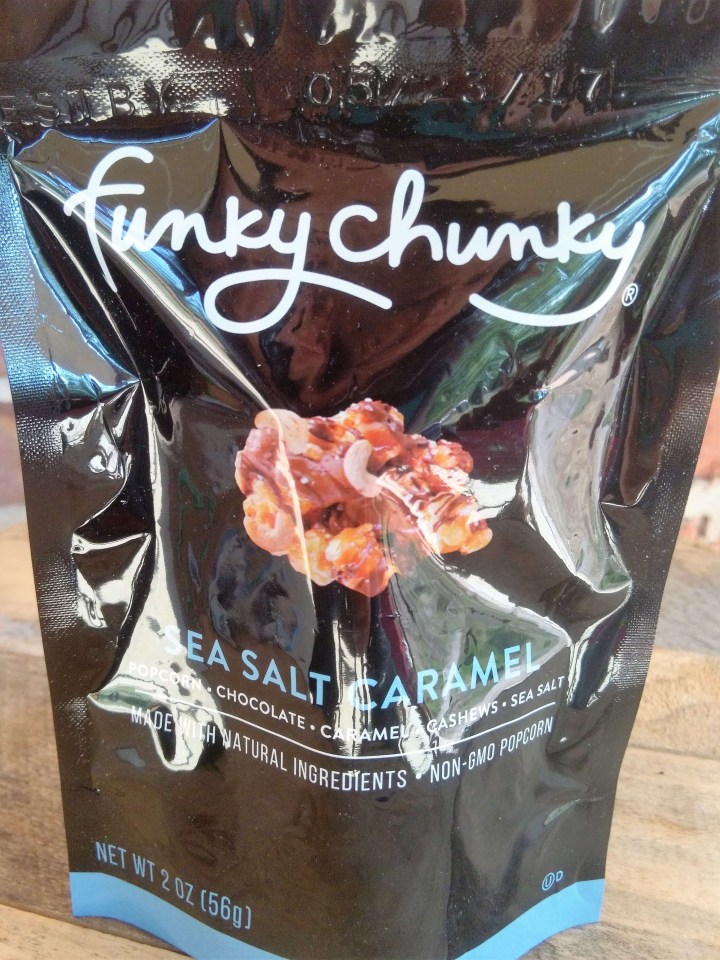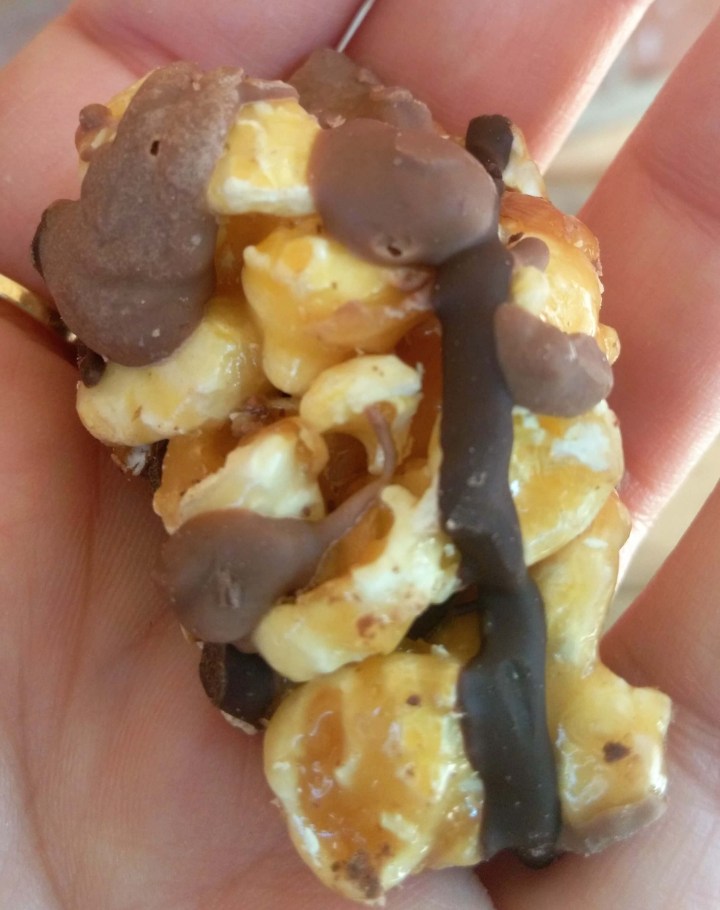 And lastly, because Pampered Mommy knows my heart, they sent me chocolate in the form of Funky Chunky Popcorn ($3.50). "Sea Salt. Caramel. Popcorn. Need we say more? Don't know about you, but we plan to hide this one from littles and indulge during nap time!"
Yes. I am going to be stingy with this one. It's only fair. I gave birth do them, I get the chocolate and caramel covered popcorn.
Pampered Mommy is the subscription box for all the hard working mommies out there to help you take a moment and breath. I love the pleasant surprise of finding this box in the mail because it means high quality products just for me that I wouldn't normally think to buy for myself.
What mess did your kids make this week that you had to clean up? Did you order this box and now you feel better, like I do?
Visit Pampered Mommy Box to subscribe or find out more! Save $5 on your first box! Use coupon code HELLO5OFF.
The Subscription
:
Pampered Mommy Box
The Description
: The contents of the box are a surprise – each box will include a variety of carefully selected bath and beauty products, accessories, and other fun essentials that are perfect for mommies. Items could range from face and body lotions, hair products, nail polish, makeup, a headband, a scarf or a tumbler – and so much more.
The Price
: $29.99 per month