Olfactif is a monthly fragrance sampler subscription box whose mantra is
If you think you'll love a scent, try it on. If you're not sure, try it on. And if you think you'll hate it, definitely try it on. Your nose is begging you for more adventures.
Every month you'll receive 3 samples, each of which contains 15-20 applications of an independently designed perfume. Along with every $18 subscription box you receive, your account will be credited with an $18 voucher to use on fragrances from the store. Thus, if you purchase a full bottle of perfume each month, the subscription sampler is free.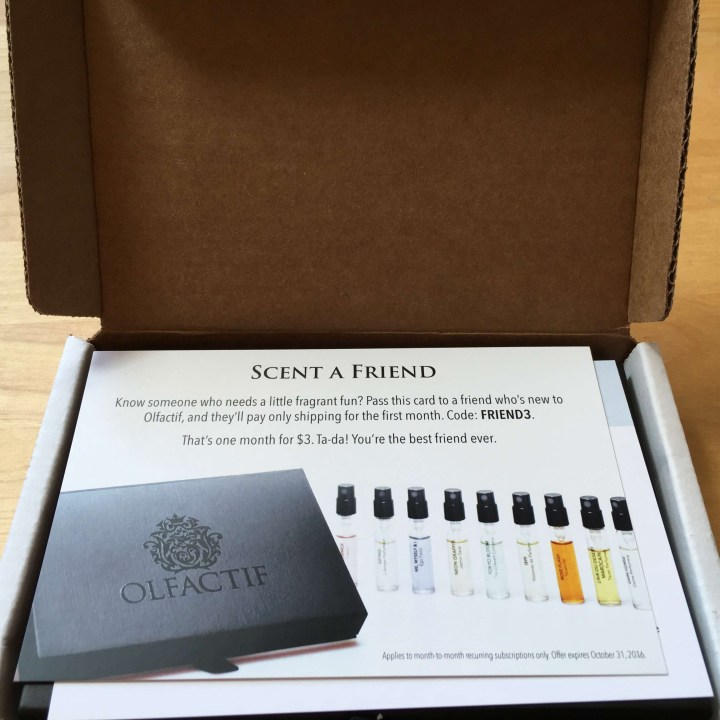 Olfactif focuses on niche fragrances, unique scents produced with higher quality and harder-to-find ingredients than you would encounter in a department store. They offer both a unisex scent sampler (this one!) and a men's fragrance sampler.  You can check out our reviews of Olfactif Men here.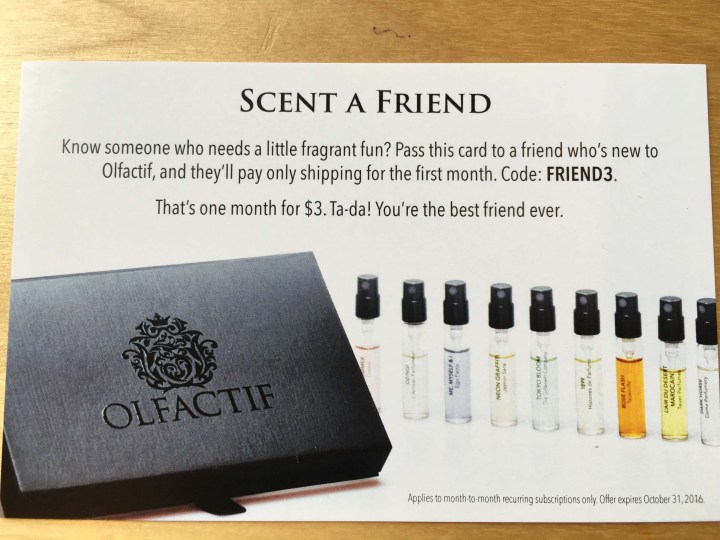 This month, Olfactif enclosed an extra card, offering first boxes for new members for $3. What a deal! Use coupon code FRIEND3!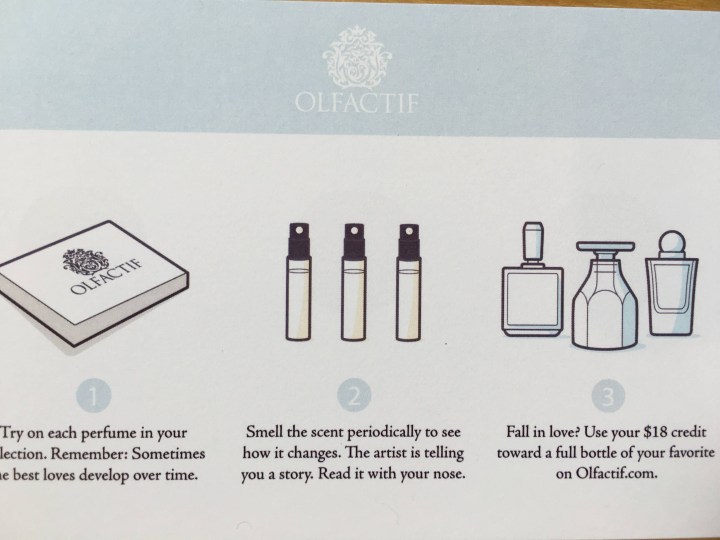 Each sampler contains a card that offers suggestions on how best to appreciate the fragrances: since scents develop over time on the body, don't just assume your first experience will be your last! Spritz the fragrance on and smell it at different times to fully appreciate all that the artist intended to express through the scent.
I love Olfactif's new little black box! Larger than the previous iteration, it's still sexy and intriguing all at once–just the way I hope I smell when wearing their scents! The additional space also allows them to put more information on the enclosed information card, which is great!
Each month, Olfactif includes an information card about the fragrances. The theme for September is All the Flowers in the Garden.
Floral lovers, rejoice! Floral skeptics, get ready to have your minds changed.
"Soliflore" is perfume-speak for "the scent of a single flower," and this month, we're featuring soliflores that have captivated the American perfume world with their photorealism and beauty. They don't smell like perfumes trying to smell like flowers; they smell so accurately of the real thing that they'll transport you to the long-buried memory of running through a field, crawling among bushes, breathing deeply over a plucked petal.

This month we're featuring six from Dame Perfumery, and you have three. Wear them alone or layer them in a custom recipe. Then get the other collection of three at Olfactif.
=
The information card gives the general gist of each perfume, as well as the notes. Note: this month, two sets of three perfumes were sent out, so you may or may not have received the same scents that I did.
Olfactif September 2016 All the Flowers in the Garden (all prices listed are for full bottles, available for purchase from Olfactif):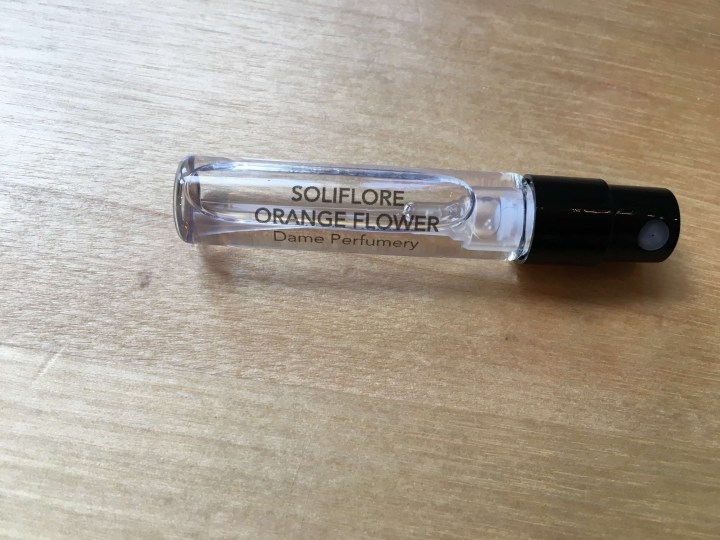 Soliflore Orange Flower by Dame Perfumery ($65; 47 for Olfactif subscribers) smells of orange flowers, those mainstays of my youth in south and central Florida. This delicate, slightly green scent made me smile and left me wanting more.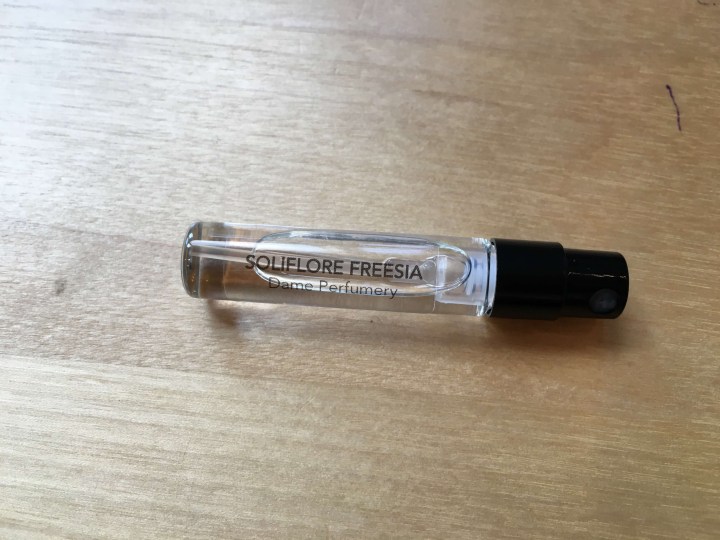 Soliflore Freesia by Dame Perfumery ($65; $47 for Olfactif subscribers) rounded out this month's trio of three of my favorite floral scents. Sweet with a hint of spice, this comforting scent brought a smile to my face.
I absolutely loved all of this month's selections! I only wish I had more of each one. I haven't had so much fun sampling new perfumes in years. Thanks, Olfactif!
Have you tried Olfactif yet? Use coupon code FRIEND3 to try your first month for $3!
Visit Olfactif to subscribe or find out more!
The Subscription
:
Olfactif
The Description
: Get 3 niche, unique fragrances curated around a theme. Purchase a full bottle that month and credit your box price against the cost of the fragrance.
The Price
: $18.00 per month