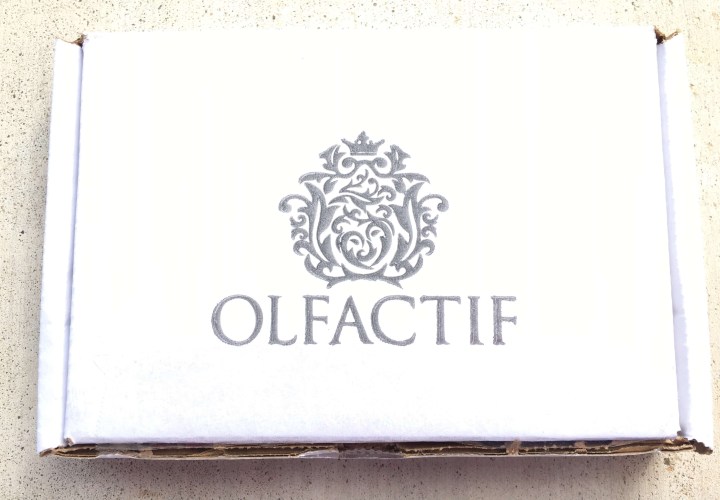 Olfactif is a monthly fragrance sampler subscription box that sends hard-to-find niche perfumes.
If department store perfume counters fill you with a mix of excitement (perfume!) and dread (boring, celebrity-endorsed trends), welcome! You're in the right place.

Most fragrance brands treat perfume as a fleeting beauty product. But we know that perfume is powerful. It can intensify your mood or change it completely. It can make you feel like the most confident, in-charge version of yourself. If can instantly transport you to a happy memory. It can bring comfort or peace or joy.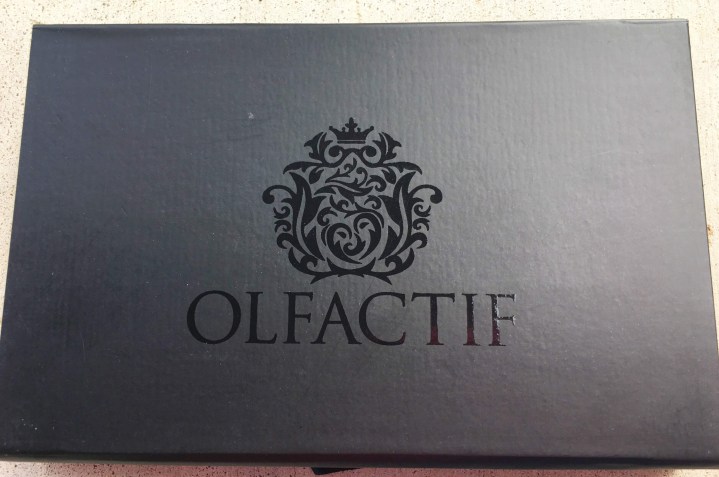 Every month you'll receive 3 samples, each of which contains 15-20 applications of an independently designed perfume. Along with every $18 subscription box you receive, your account will be credited with an $18 voucher to use on fragrances from the store. If you purchase a full bottle of perfume each month, the subscription sampler is free. You can sign up for 1, 3, 6, or 12 months at a time and save some cash on the longer subscriptions!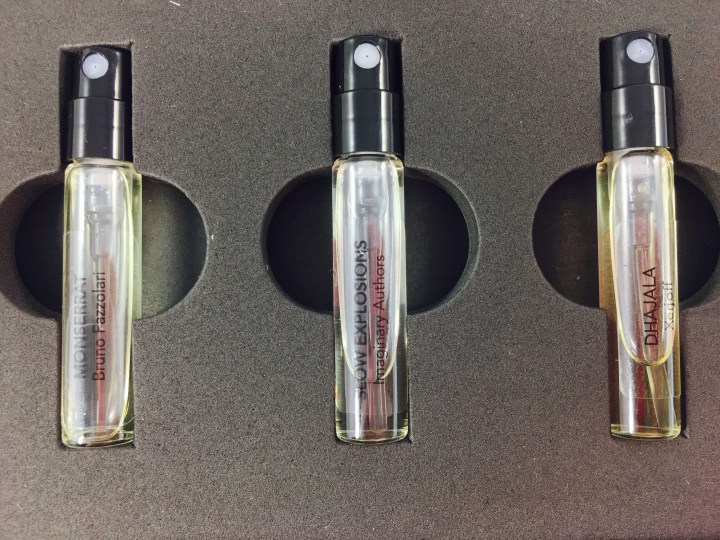 Olfactif focuses on niche fragrances, unique scents produced with higher quality and harder-to-find ingredients than you would encounter in a department store. They offer both a unisex scent sampler (for women and adventurous men) and a men's fragrance sampler with more masculine scents. You can check out our reviews of Olfactif Men here.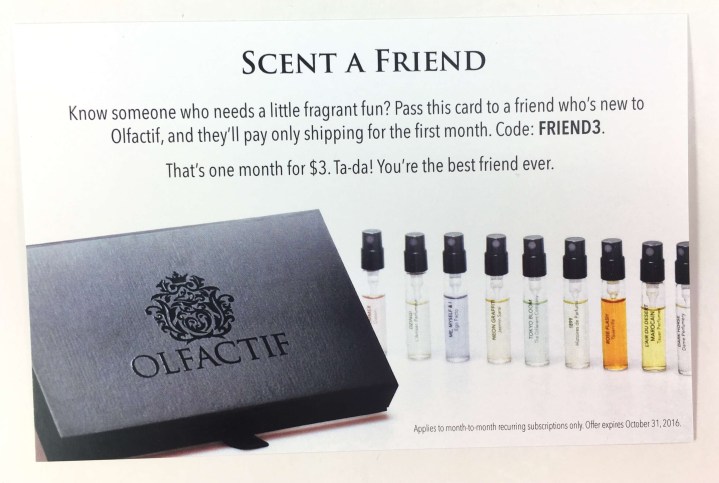 Olfactif enclosed a card offering first boxes for new members for $3. What a deal! Use coupon code FRIEND3!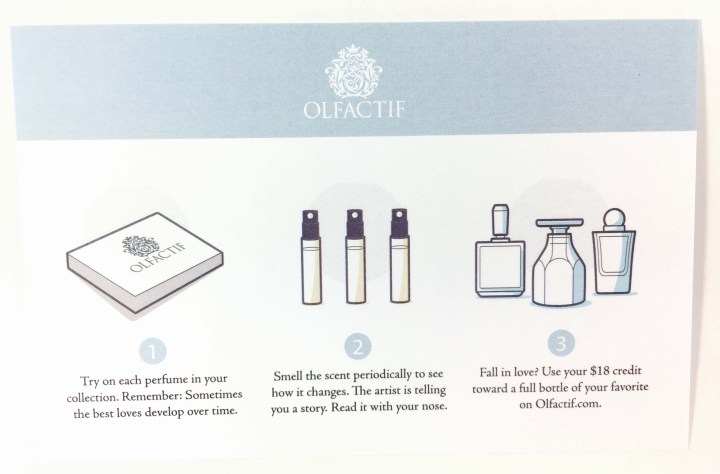 Each sampler has a card that offers suggestions on how best to appreciate the fragrances: since scents develop over time on the body, don't just assume your first experience will be your last! Spritz the fragrance on and smell it at different times to fully appreciate all that the artist intended to express through the scent.
Each month, Olfactif includes an information card about the fragrances. The theme for October is "Come Back Inside."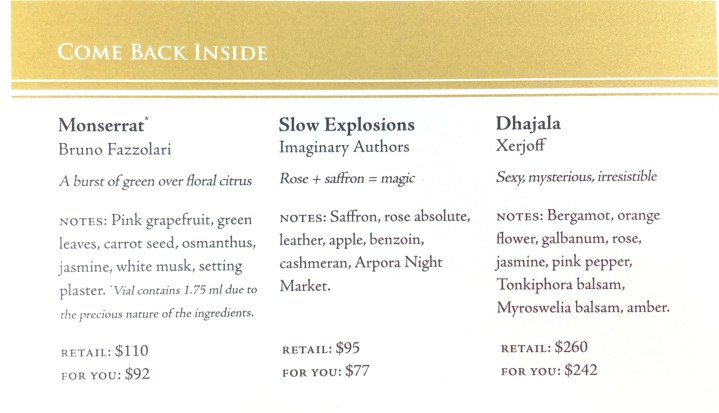 The information card gives the scent notes of each perfume, but keep in mind that fragrances may smell completely different on everyone due to our unique chemistry.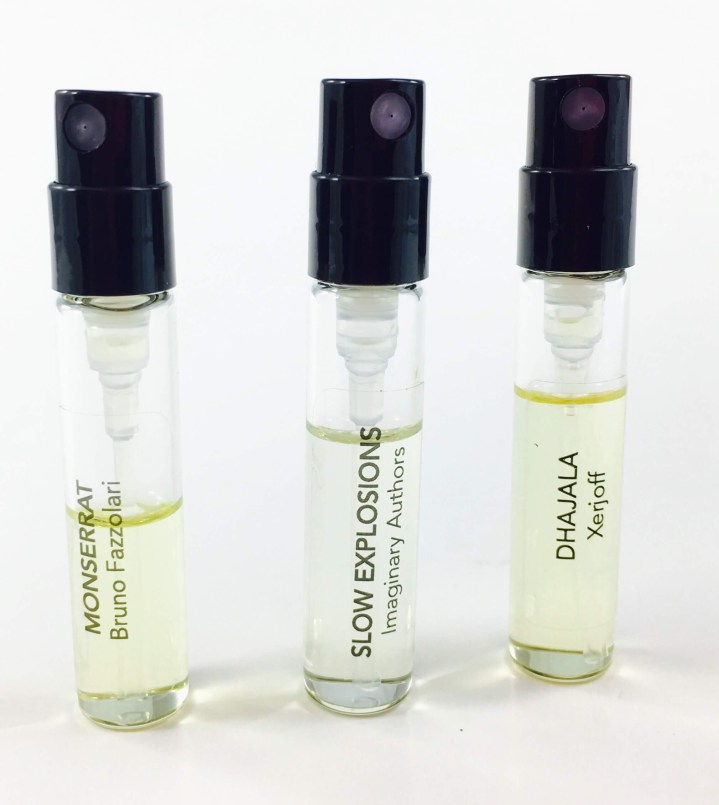 Olfactif October 2016 Come Back Inside (all prices listed are for full bottles, available for purchase from Olfactif):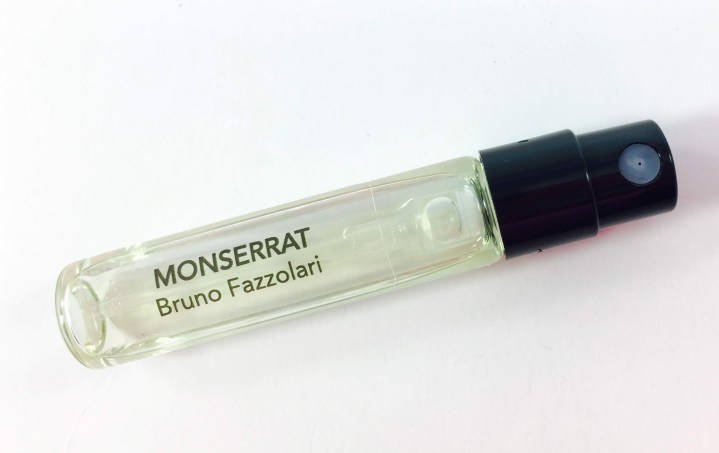 Monserrat by Bruno Fazzolari ($110; $92 for Olfactif subscribers) was my favorite this month since I love fruity florals and started with a burst of citrus along with something green, like cut grass. I also detected what smelled like sweet tomato stem. This vial contains 1.75ml due to the "precious nature of the ingredients".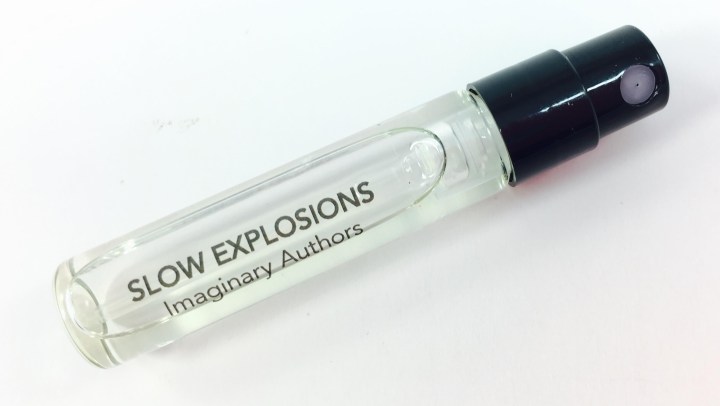 Slow Explosions by Imaginary Authors ($95; $77 for Olfactif subscribers) was very different from anything I have smelled before. It started out masculine and reminded me of sawdust and eau de Home Depot. However, it did lighten to a floriental and sweetened with time. I loved the final smell but had to get through the first hour of manliness to enjoy the feminine side.
Dhajala by Xerhoff ($260; $242 for Olfactif subscribers) was feminine and smelled like a rich gourmand treat. This scent reminded me of a combination of sweet chocolate, orange, and vanilla and was lovely and rich. NOTE: I applied this scent hours ago and it still lingers on my arm and smells exactly the same as when I sprayed it.
I loved my first fragrance sampler from Olfactif! The scents are definitely unique and I loved exploring perfumes that I otherwise would never have discovered. I change my fragrance daily and may match it to the weather, my outfit, or how I am feeling in the morning so this subscription is perfect for people who can't commit to one fragrance. I went ahead and calculated the value of the samples and found that they are worth $22.40, so even if you don't plan on using the $18 credit towards a full-size purchase it is still worth the subscription price (at least for October)!
Have you tried Olfactif yet? Use coupon code FRIEND3 to try your first month for $3!
Visit Olfactif to subscribe or find out more!
The Subscription
:
Olfactif
The Description
: Get 3 niche, unique fragrances curated around a theme. Purchase a full bottle that month and credit your box price against the cost of the fragrance.
The Price
: $18.00 per month