Not Another Bill is a subscription box that brings you surprise gifts every month. For only £24 per month to UK subscribers, £28 per month to European subscribers, and £32 per month to International subscribers, you'll get a surprise present and a personalized letter about the item.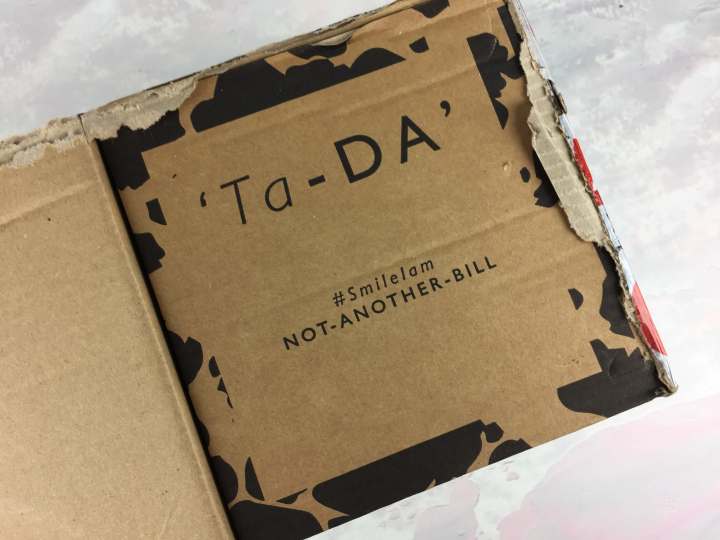 Not Another Bill's motto is to make anyone's letterboxes a more magical place. It does make me smile to not get a bill (note that instead of surgically opening this box I totally failed and just sort of ripped it open!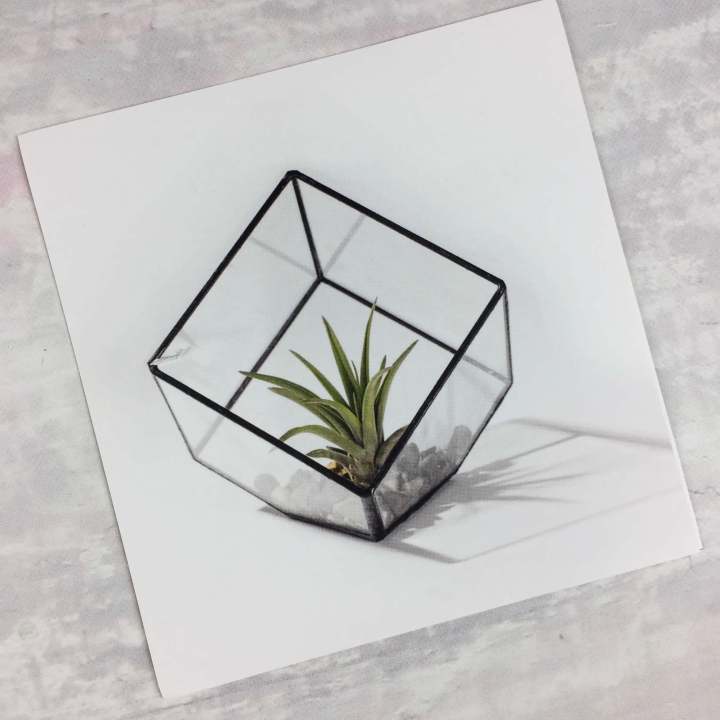 The information card introduced this month's item – a terrarium and air plant!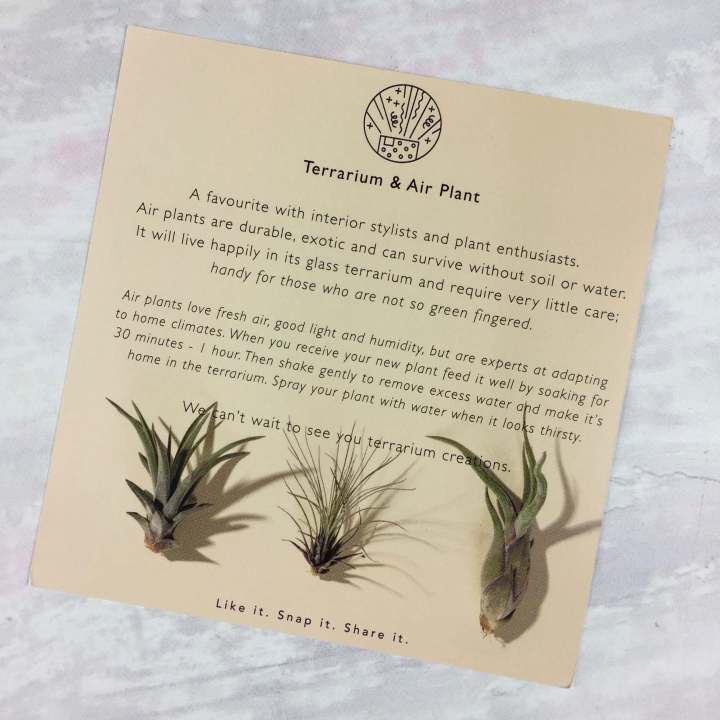 The back gives information on keeping your air plant healthy – it's not difficult!
Not Another Bill also introduces different artists every month, and picks your present according to your style profile.
We signed up for this subscription using the above preferences.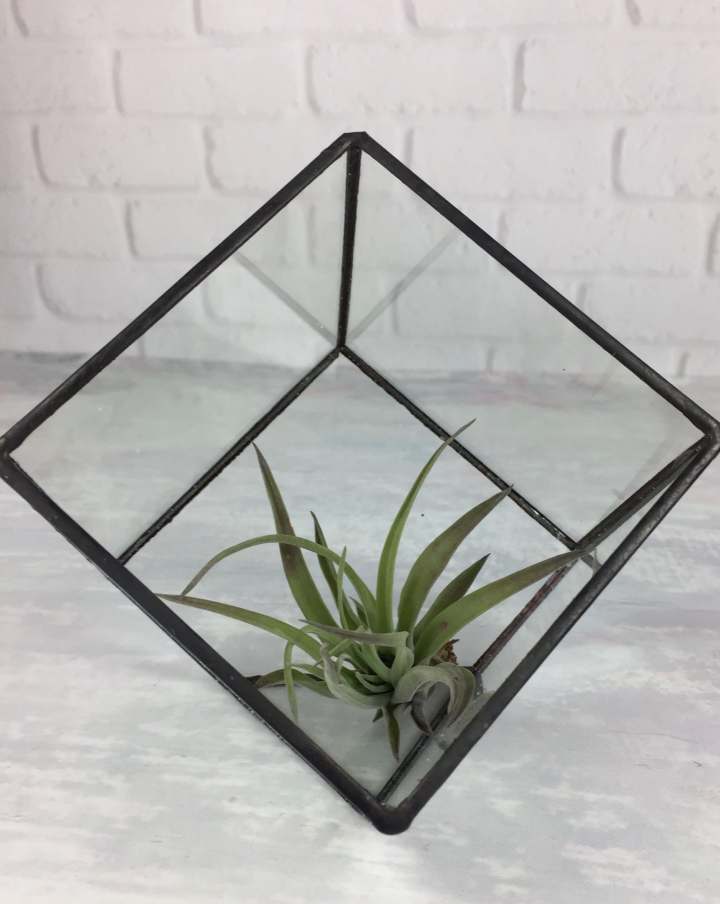 Terrarium & Air Plant: This is a neat terrarium! Made of glass and zinc, the geometric design means that it pretty much looks the same from all sides. The value is about $30. I think the style would fit in just about anywhere in my home.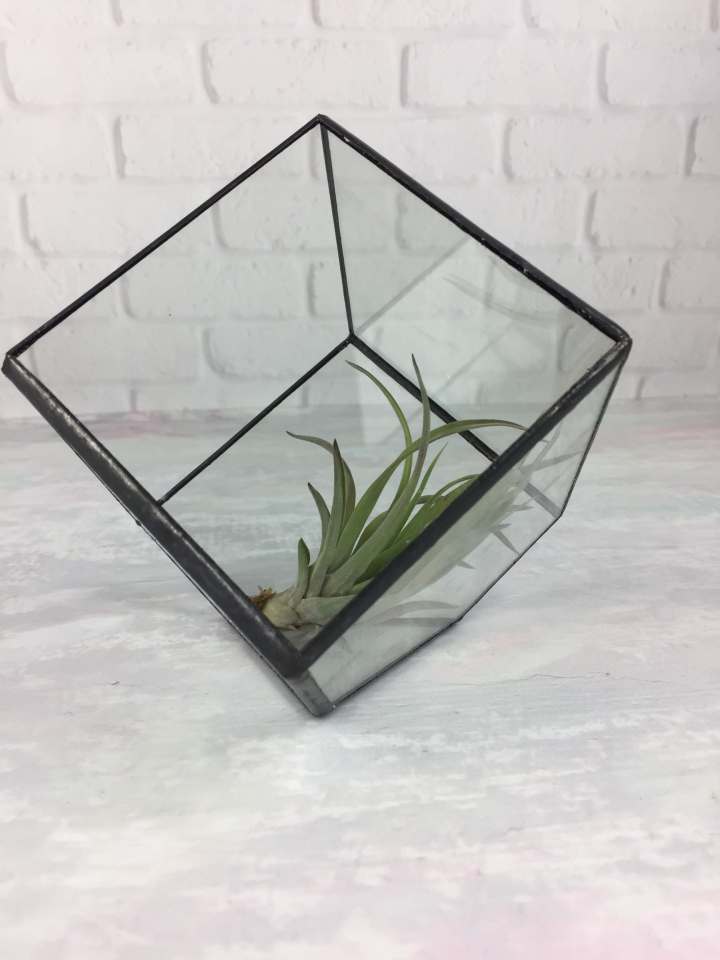 I sort of wish it had come with a substrate, but I also just like it on its own, very simple. Knowing me, I'll probably get a tiny bag of glitter gravel to jazz it up!
Although this is a unique and attractive item, I can't say it's worth it on this side of the pond – terrariums themselves (especially small ones) are fairly inexpensive, so I don't really feel like I got my value this month (the only bonus for me is that I purchased this subscription during the Brexit crash). I'm really hoping for more uniquely European artisan crafted gifts, and this seems a little too generic for that.
What do you think of Not Another Bill?
You can get a free luxury monogrammed notebook with your subscription when you use this link, no coupon code required!
Visit Not Another Bill to subscribe or find out more!
The Subscription
:
Not Another Bill
The Description
: Each month you will receive a carefully curated & beautifully wrapped surprise present in the post. As well as making your letterbox a more magical place, our aim is to introduce subscribers to exclusive items from great artists, designers and brands. From our boxes, ribbons and beautiful tissue paper to the personalised letter explaining about the present, we really consider how the whole experience looks and feels.
The Price
: Only £24 per month (free shipping) to UK subscribers, £28 per month (free shipping) to European subscribers, and £32 per month (free shipping) to International subscribers.