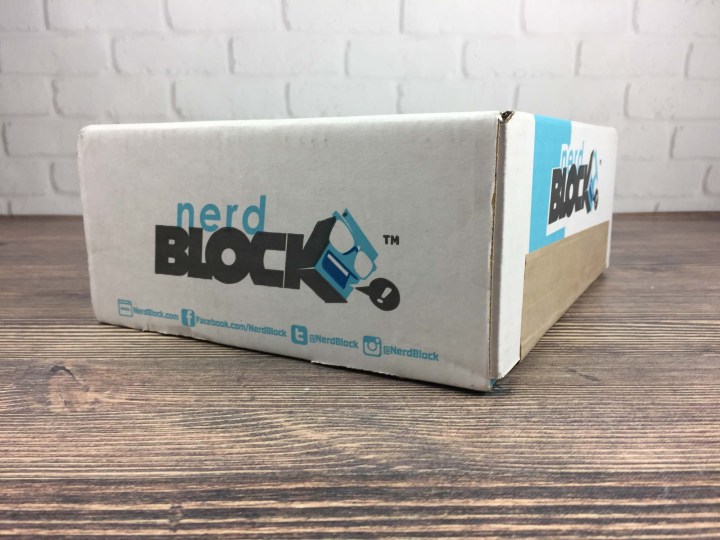 Nerd Block is a monthly mystery geek & pop culture subscription box. Every month includes a new shirt and Nerd Block boxes are typically filled with fun toys and figurines and other geek accessories. It really is a box for everyone who enjoys nerdy and pop culture things.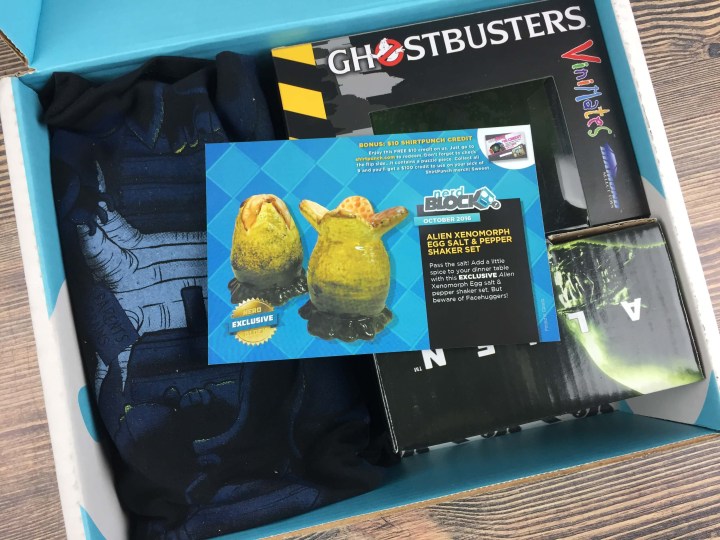 Geek Tested, Nerd Approved!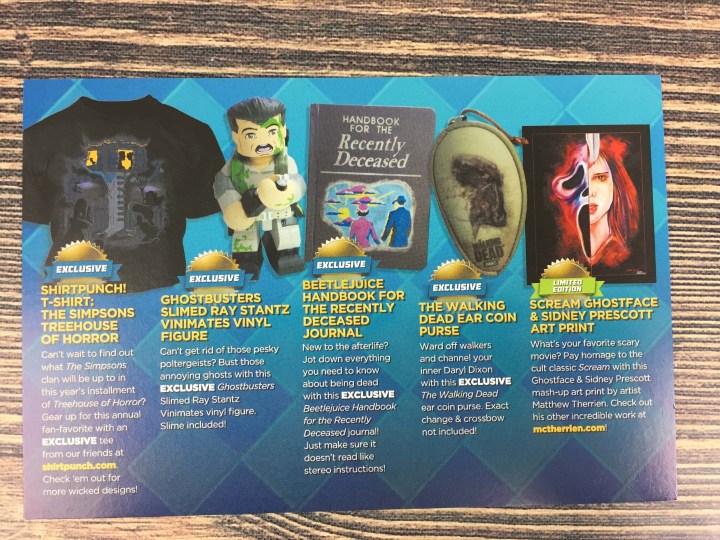 The information card provides details on all the items.
Everything in the October box!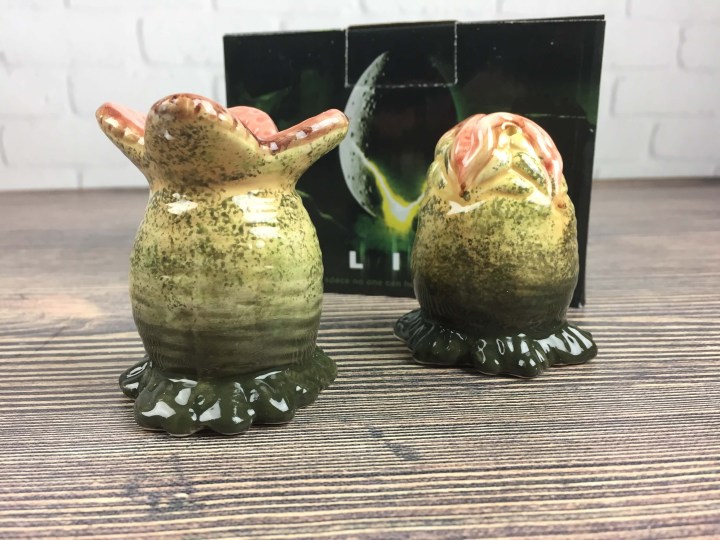 Alien Xenomorph Egg Salt & Pepper Shakers: I was super excited to see these – I think they are so well done.
TIP: This was a spoiler item – subscribe to notifications to find out when we post spoiler franchises and items!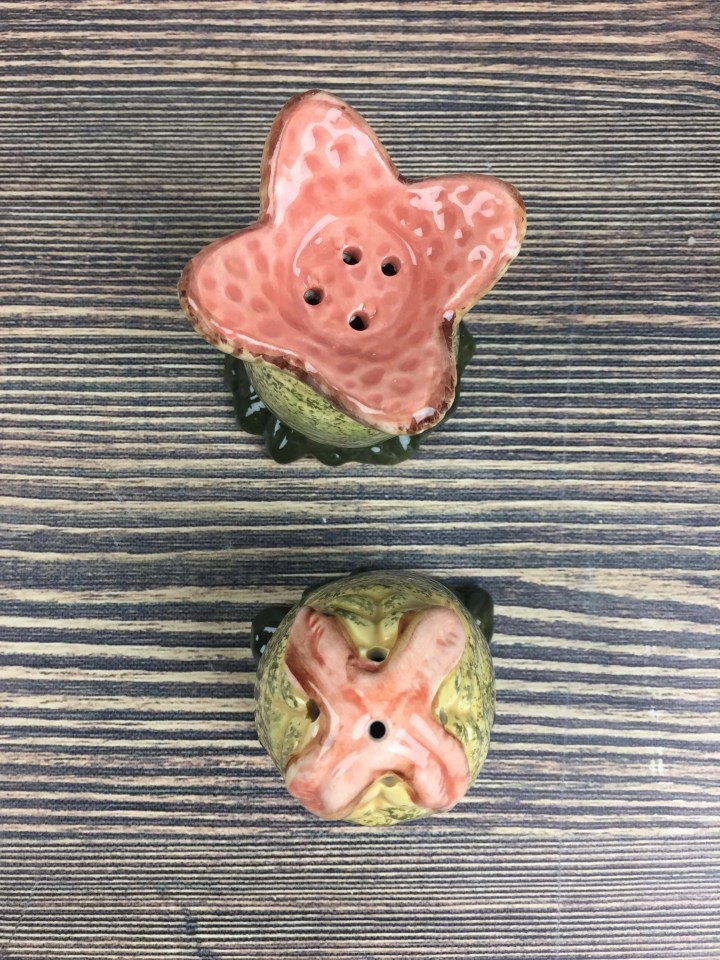 This salt & pepper set is highly detailed and absolutely disgusting! I love it! I am using this as my office set. I think the high shine finish gives it that newly deposited egg look.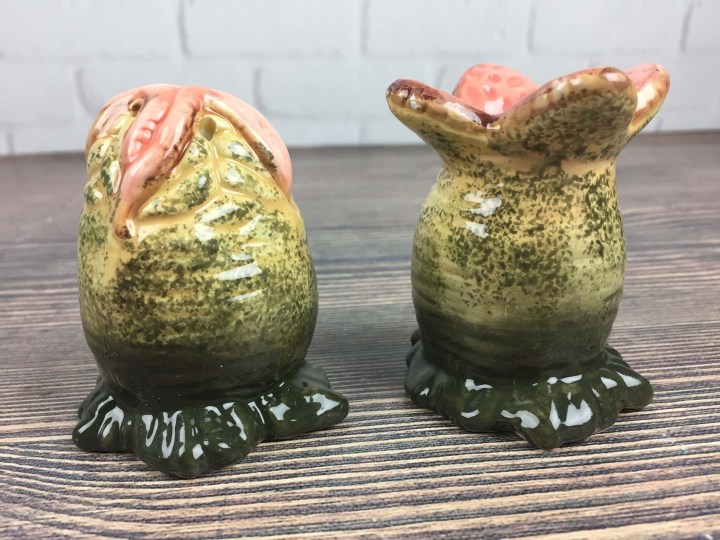 Everything will be more delicious with salt and pepper from this set! 
The Walking Dead Ear Coin Purse: This is gross too! I feel very gleeful regarding icky objects during October!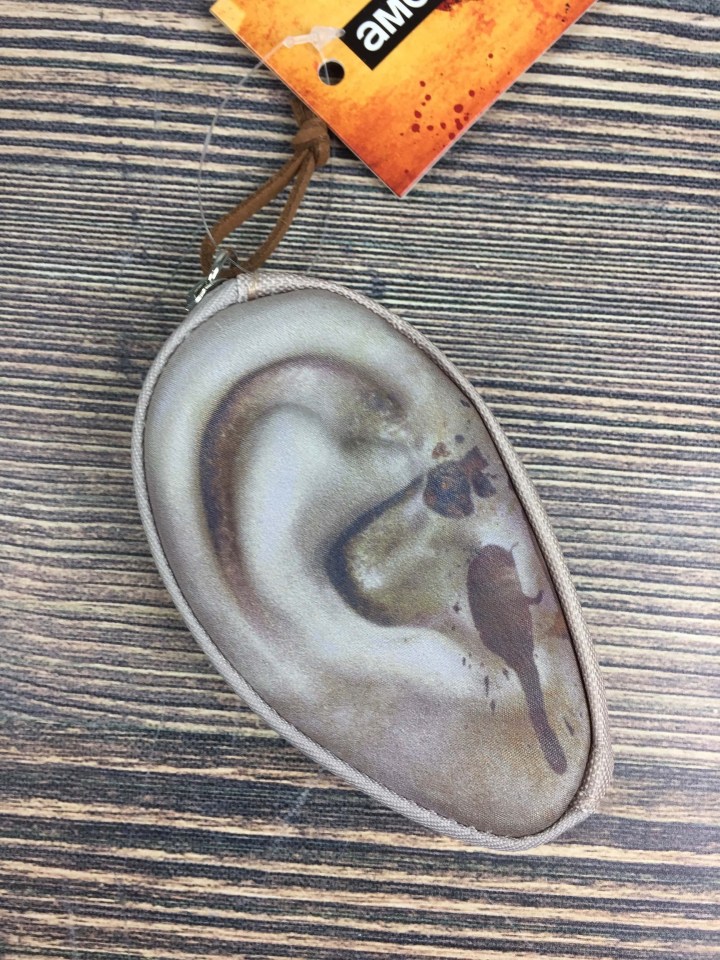 It's perfect for collecting loose ears coins!
It's a nice size, and good for headphones.
Beetlejuice Handbook For The Recently Deceased Journal: This small pocket notebook is clever and fun. I love seeing geeky but useful items in my boxes, and most especially anything Beetlejuice. I feel like we should have more!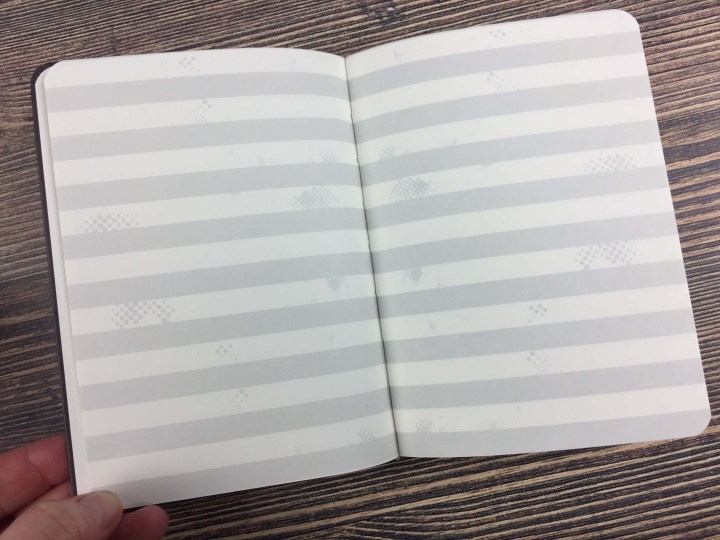 I am very drawn to the alternating lines in this little diary! There's no secrets inside, but it's so useful (I think it's especially good for making lists. I love lists!). This is an exclusive hardback version of this paperback journal ($10.79)!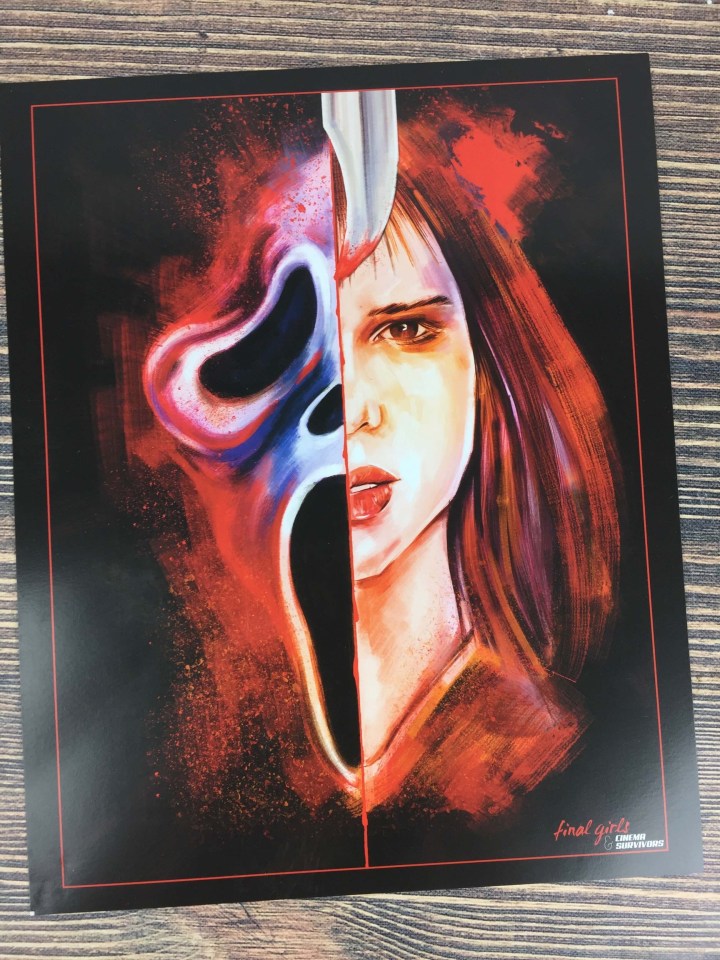 Scream Ghostface & Sidney Prescott Art Print ($7.84) Artist Matthew Terrien is known for this side-by-side style. Scream is just a classic, and can't you just hear Ghostface saying Sidneyyyy?! This isn't an every day print for me, but I'll hang it up for October!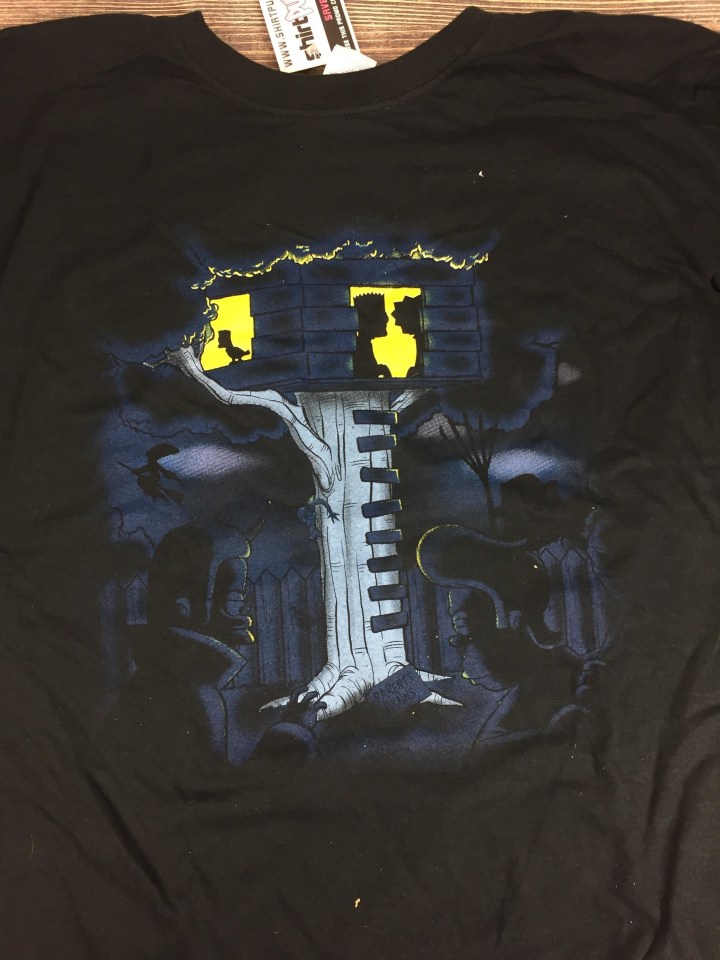 Shirtpunch! The Simpsons Treehouse of Horror T-Shirt: This is pretty great – it coincided right with the Treehouse of Horror special for the 600th episode!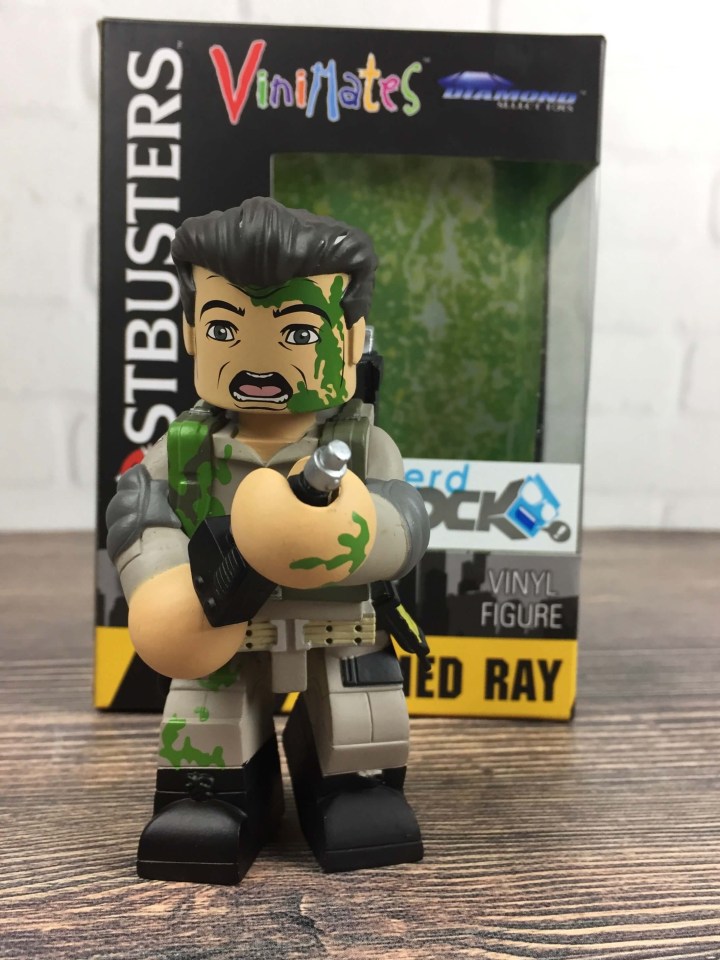 Ghostbusters Slimed Ray Stantz Vinimates Vinyl Figure: This new to me vinyl line reminds me of LEGO!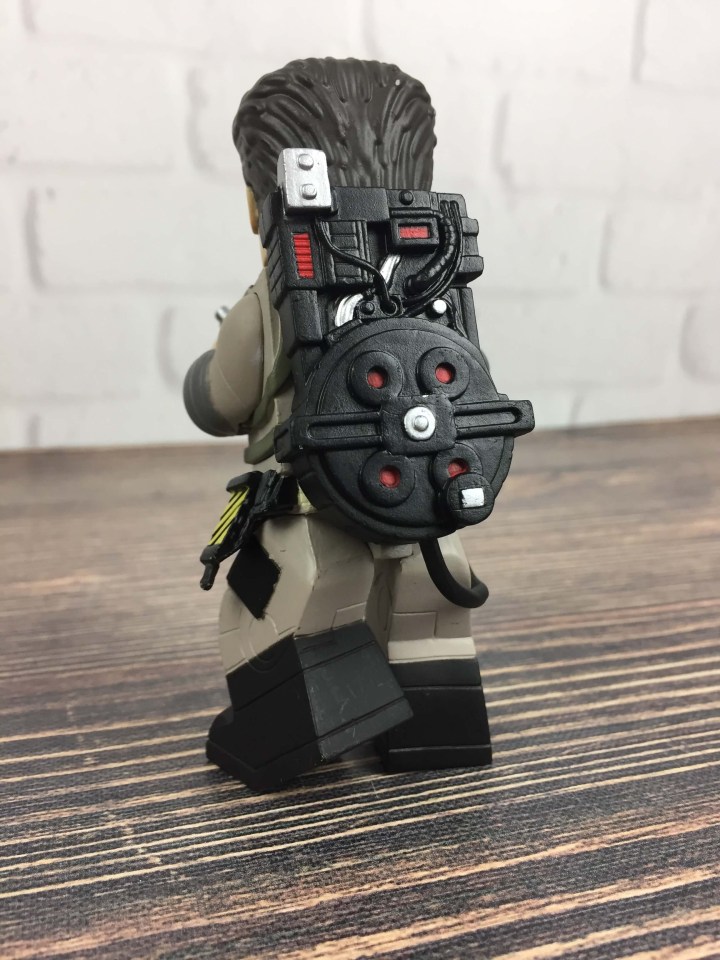 I was impressed with the detail! Although it's about the same size as a POP there is much more detail than the typical Funko. 
 Great slime action! The box says the head adjusts but I couldn't get it to turn, even a millimeter.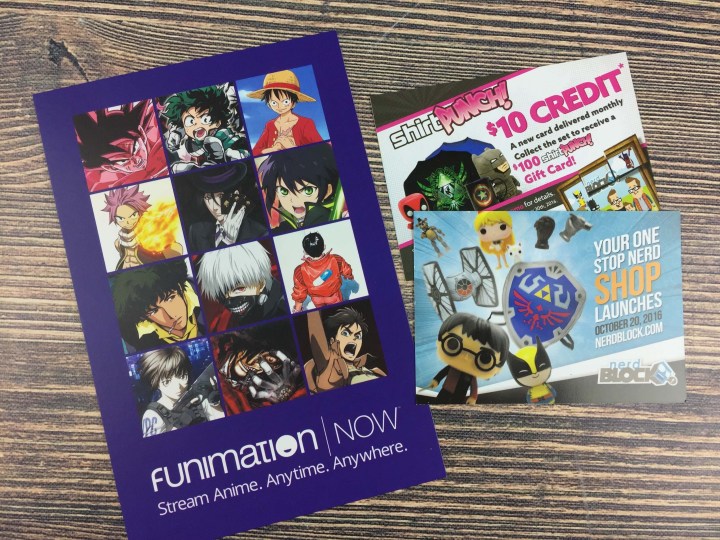 There's also a $10 coupon included when you purchase from ShirtPunch! There was also a code for the new Nerd Block shop, which opens October 20, as well as a code for Funimation. Since Nerd Block doesn't have an anime box, I wonder if this is a hint!
Shirt Punch has shirts as low as $10 (shipping $6), so you can get a shirt around $6, which is an awesome deal, but I love the daily bundles they have!  I usually hate things I have to spend extra money on, but I'm totally ok with spending $4 for a shirt or about $9 for a shirt + Pop.
This was a good month! I'm clearly in love with my gross new s&p shakers but the Beetlejuice notebook is a close second. I think Nerd Block is a really good mix, and has had a lot of hits lately! Check out the spoilers for November's Nerd Block here! 
DEAL: Save 15% on your first month with coupon code HelloSub16. Enter this coupon after the green review order button. Choose a longer subscription instead of the code for better savings.
Visit Nerd Block to subscribe or find out more.
The Subscription
:
Nerd Block
The Description
: A monthly mystery package delivered right to your door filled with nerdy apparel, toys, and collectables! Every Nerd Block comes with a custom t-shirt (Has men's regular, fitted, and women's fitted tees – and  youth sizes!) and 5-6 epic items for you to tear into!
The Price
: $19.99 + $9.50 shipping per month