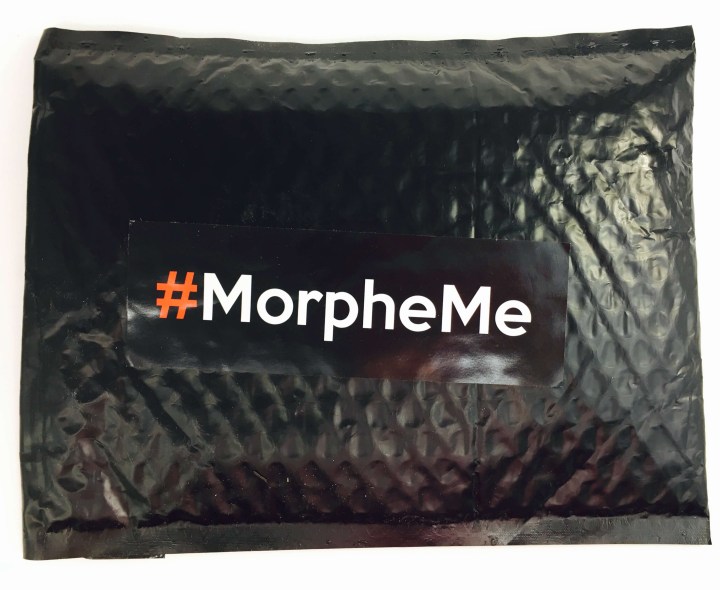 MorpheMe is a monthly makeup brush subscription that promises at least $30 worth of Morphe brushes each month for $19.99. This is a great way to quickly build up your brush collection! You can sign up for a 1, 6, or 12 month subscription and all subscriptions automatically renew until you cancel.

Everything in the bag! My MorpheMe brushes arrived in a padded mailer. I received 3 brushes in the October bag. MorpheMe sends 3-7 brushes per month and they state that the total value will be at least $30. Also new this month was a foldout flyer that had info on the brushes and rewards program. This is an improvement over the multiple papers that have shown up in previous bags.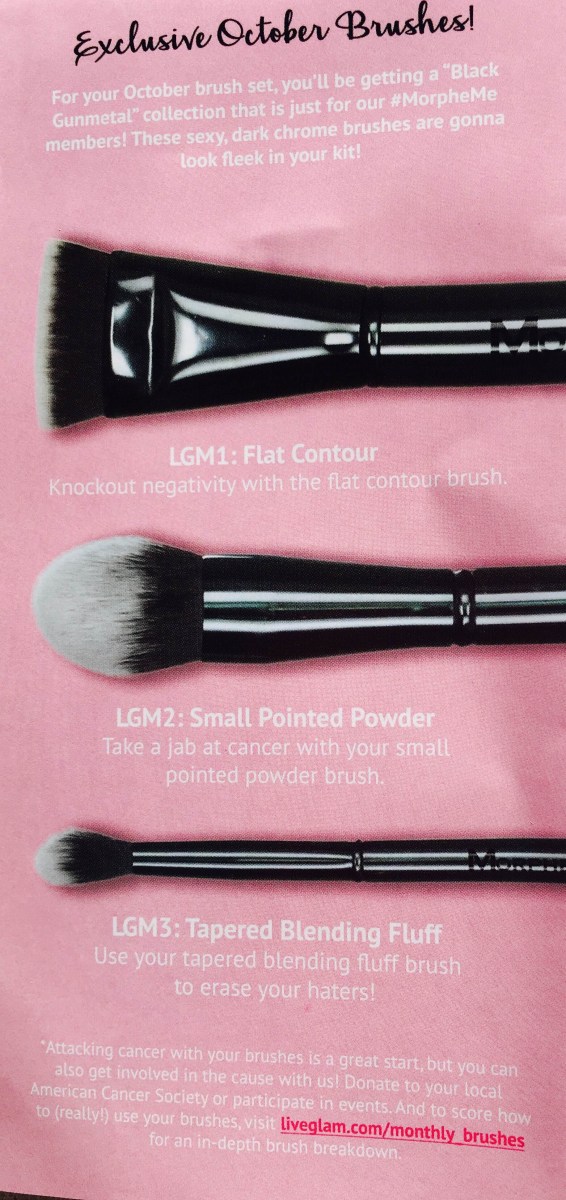 The flyer showed which brushes were in this shipment but you have to go to their website to find out how to use them.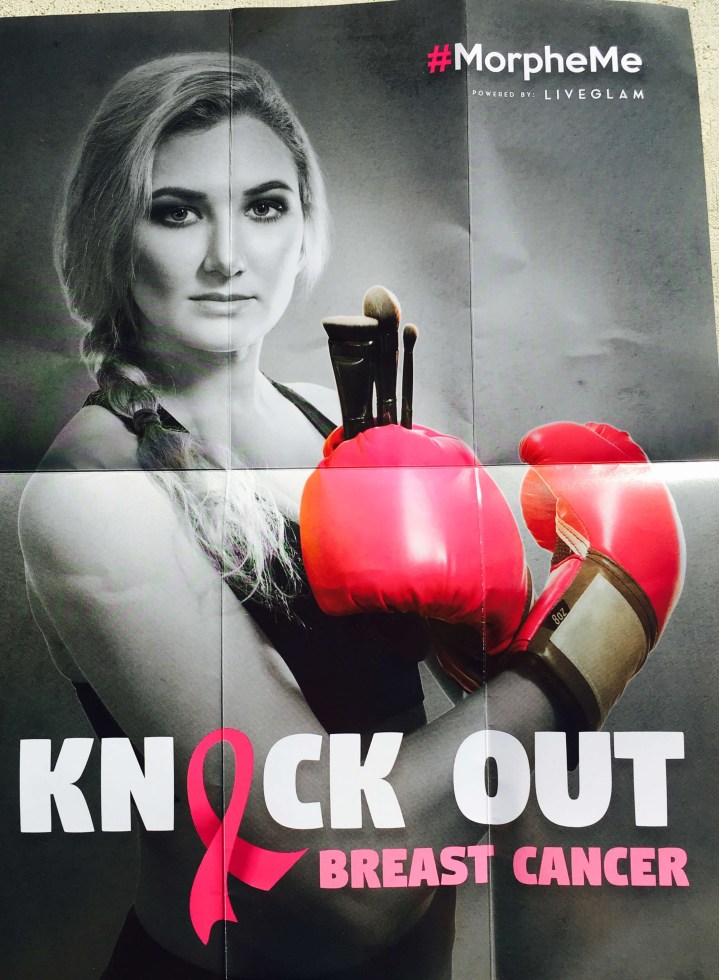 The flip side of the flyer was actually a poster inspiring the Glam Fam to knock out breast cancer.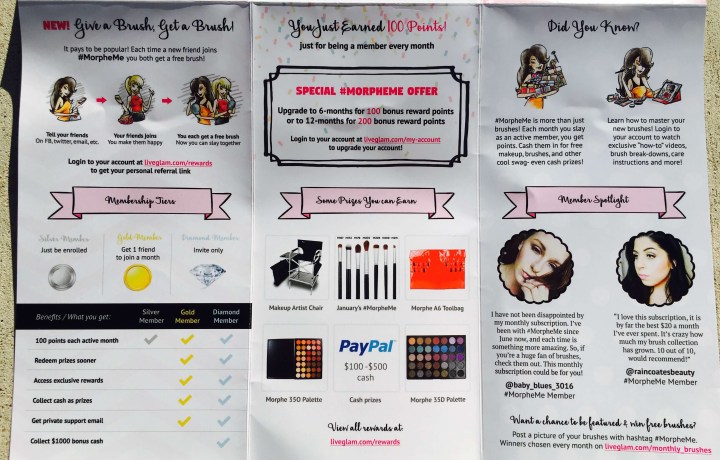 There was also info on the rewards program as well as a coupon code. You earn points for being an active subscriber and for every new sign up who uses your referral link. You can then exchange those points for rewards.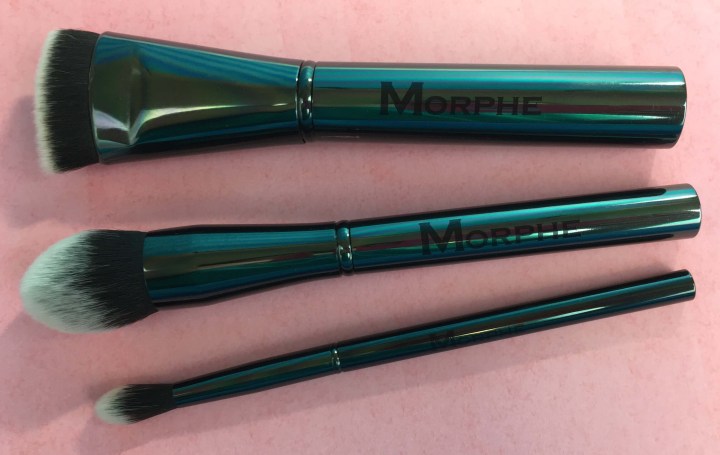 All of the brushes sent this month are from the exclusive members-only limited edition Gunmetal Collection and are not available on the website. These brushes feature synthetic fibers.

The LGM3 Tapered Blending Fluff was so soft and fluffy and worked great as a crease blender. I also used it to apply shadow to my brow bone and lid and again, perfect! Don't be afraid to try it out for other uses, too. 

I loved the LGM2 Small Pointed Powder Brush and it applied my blush precisely and gently. This brush would be great for blending or contouring and the pointed tip makes it easy to get under the eyes or around the nose. 

I don't have time to contour and it's just not a priority for me but my daughter will love the LGM1 Flat Contour Brush. It can be used with powder or cream products and will help you apply product exactly where you want it to go.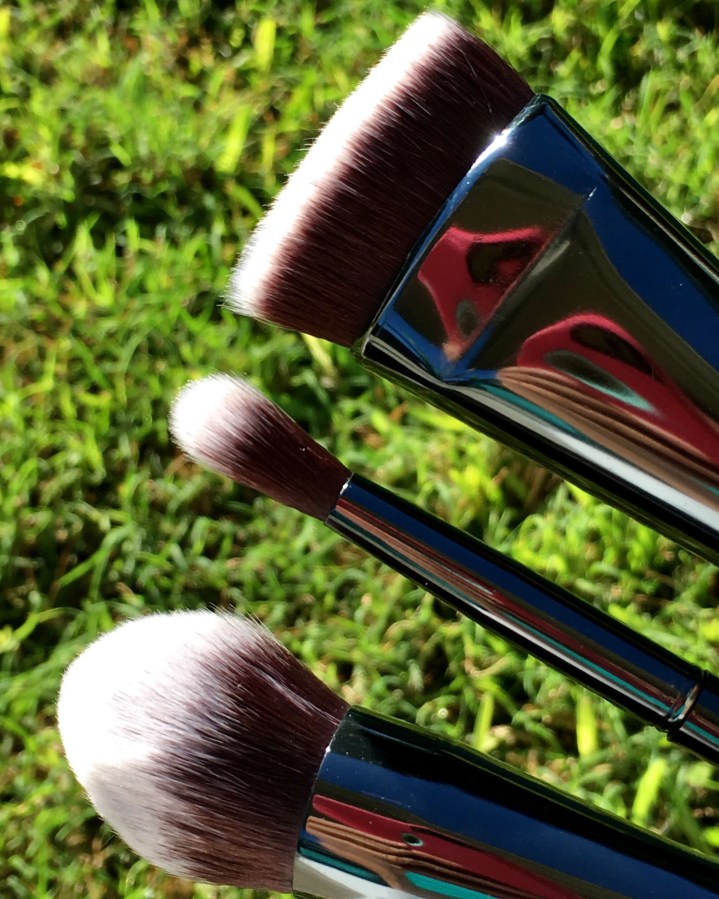 Once again, MorpheMe sent a nice variety of brushes that can be used for multiple purposes! Subscribers have an account dashboard that has a monthly YouTube video about the brushes you received so you can learn how to use them. The brushes were soft yet firm where they needed to be and are very nice quality. I yanked on the brushes to see if the bristles would fall out but they stayed put. Whether you are looking to expand your brush collection or just want to shake things up a bit this is a great way to do it!
Here's a sneak peek of the items in November's shipment:
DEAL: Get a free brush when you use this link!
Visit MorpheMe to subscribe or find out more!
The Subscription
:
MorpheMe
The Description
: Morphe Brushes shipped straight to your door every month. It's like having your own personal fairy glam mother bringing you new Morphe brushes every month – a guaranteed $30 in value in every shipment.
The Price
: $19.99 per month