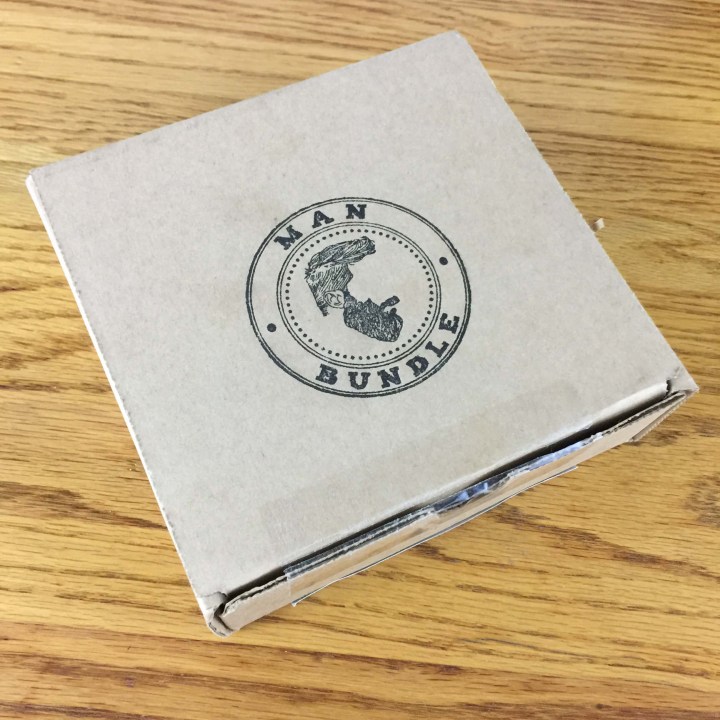 Man Bundle delivers excellent grooming products for each month.  For a low monthly cost, you receive samples and not all are tiny one time use types of samples.
All of the items in the box!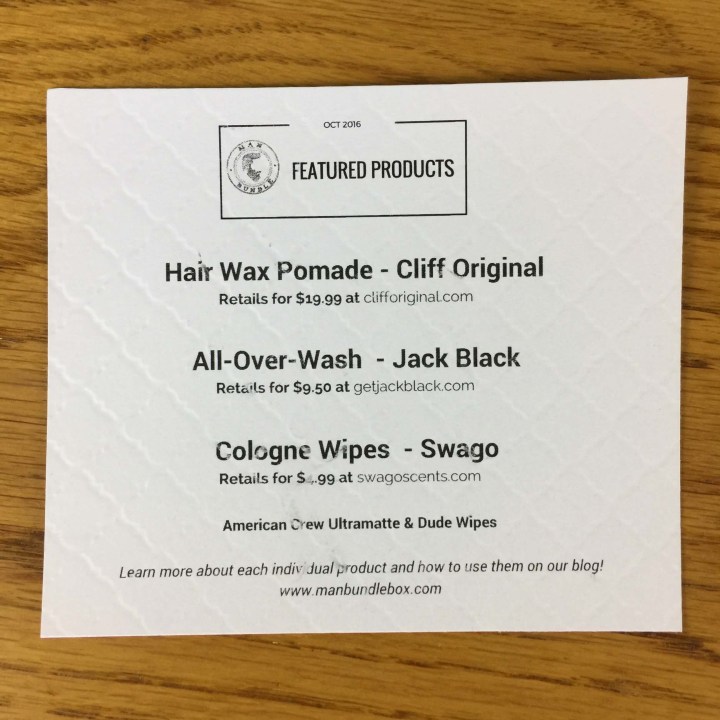 Description Card.  There is not a full rundown of every item within the box, but rather a description of a couple items.
Jack Black All Over Wash – Full size retails for $21.00.  This is fantastic body wash as it is also meant for your hair as well.  I like the scent as it smells more masculine than many of the floral or sweet scents that inundate most of the body wash options.
Swago Cologne Wipes – $4.99.  These come in handy when your out all day(especially when it's still in the 90s temperature-wise outside – in October!).  Smell Like a Champ is the scent I received.
Dude Wipes.  A box of 30 generally go for $13.65.  These wipes are biodegradable and contain aloe so they are soothing as well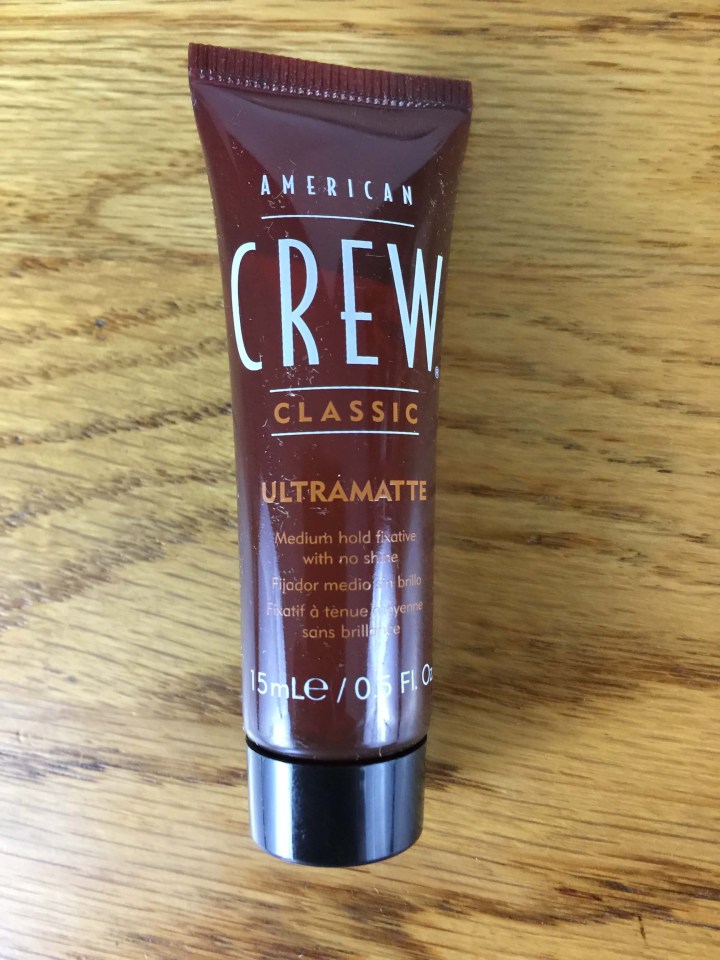 American Crew Classic.  The Ultramatte version is nice as it doesn't leave hair looking shiny.  It works great for long periods of time.  The full 3.3 oz version normally goes for about $12.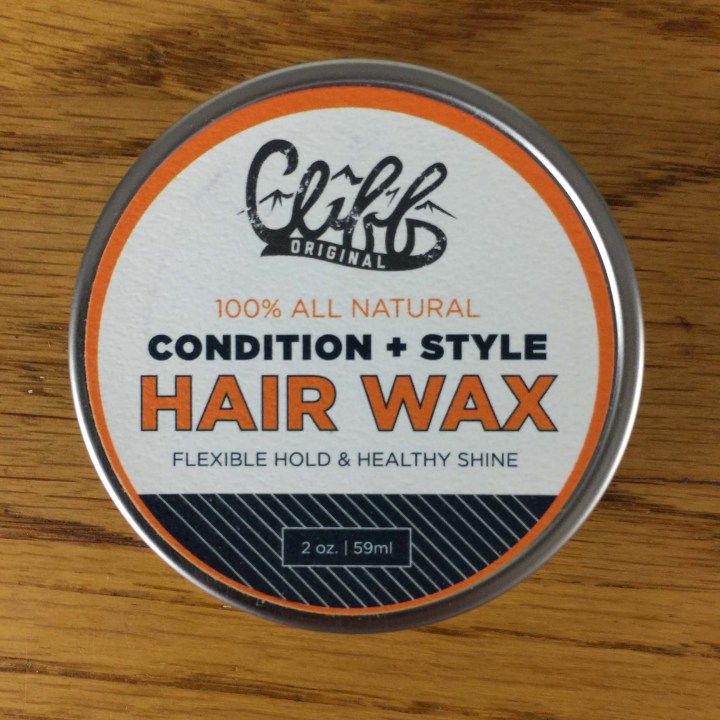 Cliff Original Hair Wax Pomade – $19.99.  The full size version came in this box and I was quite happy.  I like that the ingredients are all natural.
Men's Journal Best Grooming Products of 2015 Our Hair Wax Pomade is made with natural ingredients, culled from local farms and gardens. We believe in preserving the hair's natural oils and never use chemicals or synthetic products. Our wax creates texture and healthy shine without leaving behind any filmy residue….
This is a great box!  Full of samples and also has full size versions of items for full usage!  I like being introduced to high quality grooming products without breaking the bank.
Visit Man Bundle to subscribe or find out more!
The Subscription
:
Man Bundle
The Description
: Man Bundle is a male grooming product subscription box which is delivered monthly. We included a full sized product and various sample products to test out. Each box is valued well over the monthly cost of $24.99. Right now we are a small company run by a few individuals. We want to stay focused on the product as well as our customers and believe that by being small we can focus and give every customer the proper service.
The Price
: $24.99 per month