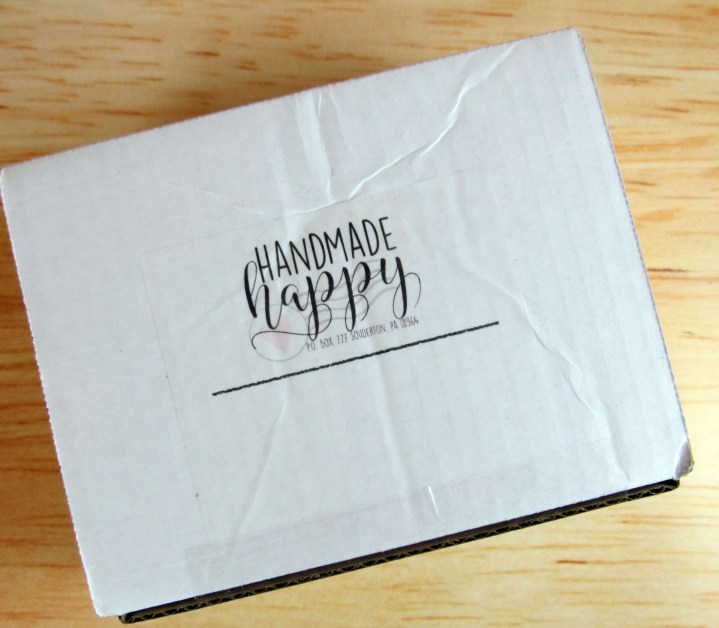 Handmade Happy provides at least five handmade seasonal and everyday greeting cards each month. The cards included can be Seasonal, Thinking of You, Happy Birthday, Congratulations, Sympathy, and more. First class postage stamps are also included. Handmade Happy offers a monthly and three-month subscription options with free shipping.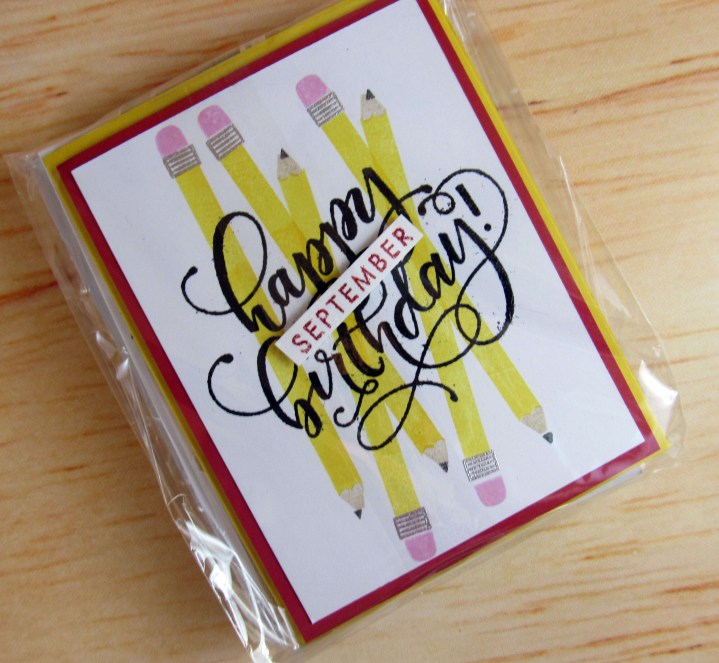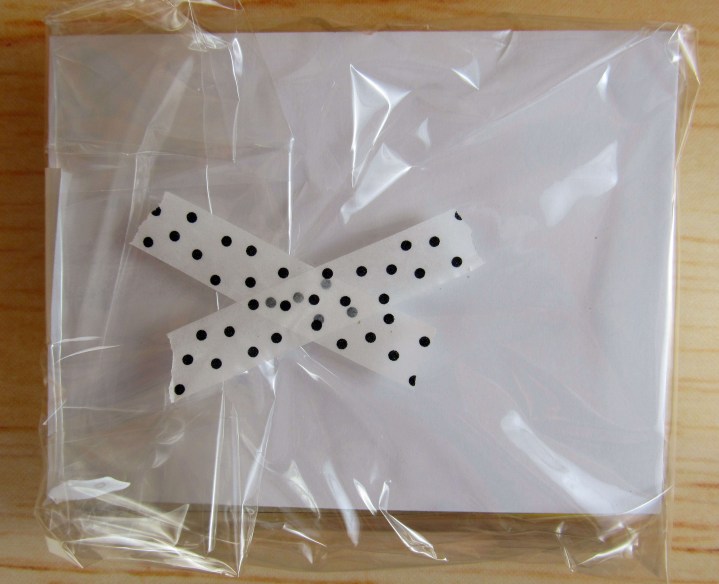 The cards are packaged in plastic and sealed with washi tape. My sister and I had a discussion about card prices. She is cost conscious when it comes to greeting cards. I tend to buy the more expensive greeting cards because of their designs. We love being the recipients of all types of greeting cards.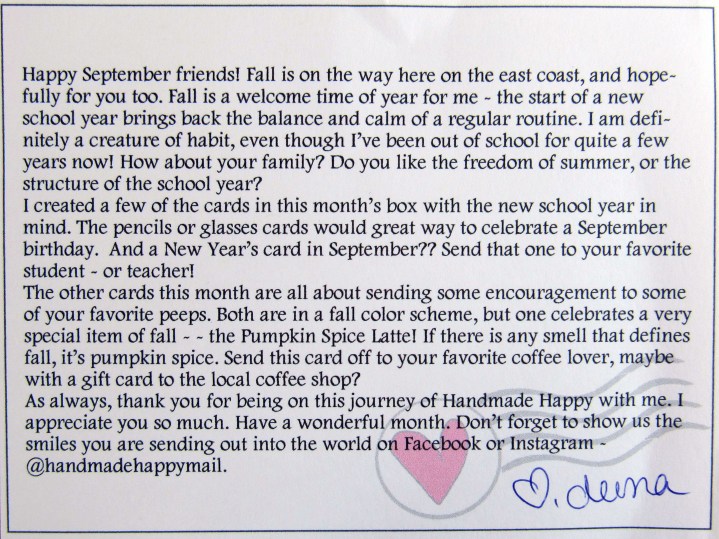 The information card describes the inspiration behind this month's selection. It also gives ideas about recipients.
Here are the September Handmade Happy cards and stamps! It's a light-hearted selection this month.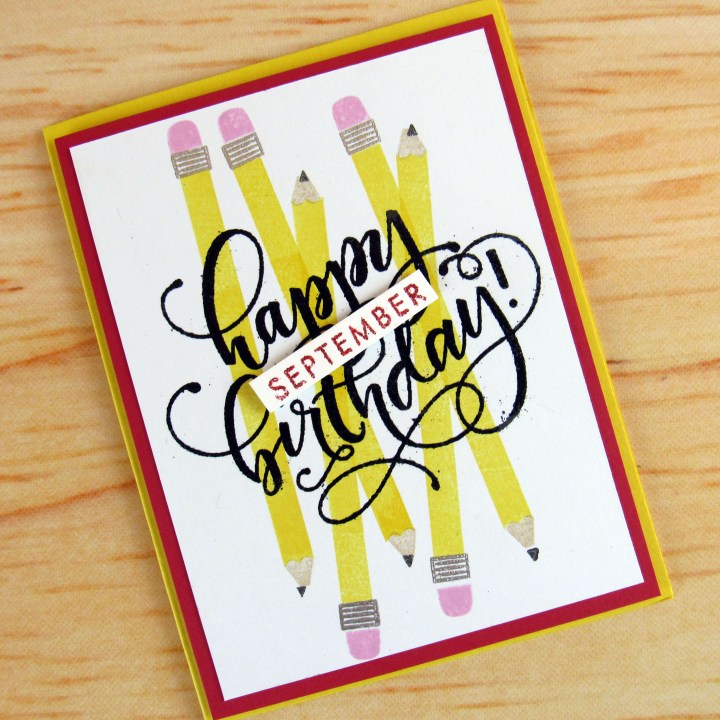 Time to celebrate September birthdays! I will be saving this card for next year because we have a September birthday in our family. Each card has a unique 3D effect.  The September is raised on this card.
Each card is waiting for your personal note. I like that because it makes it unique to the individual.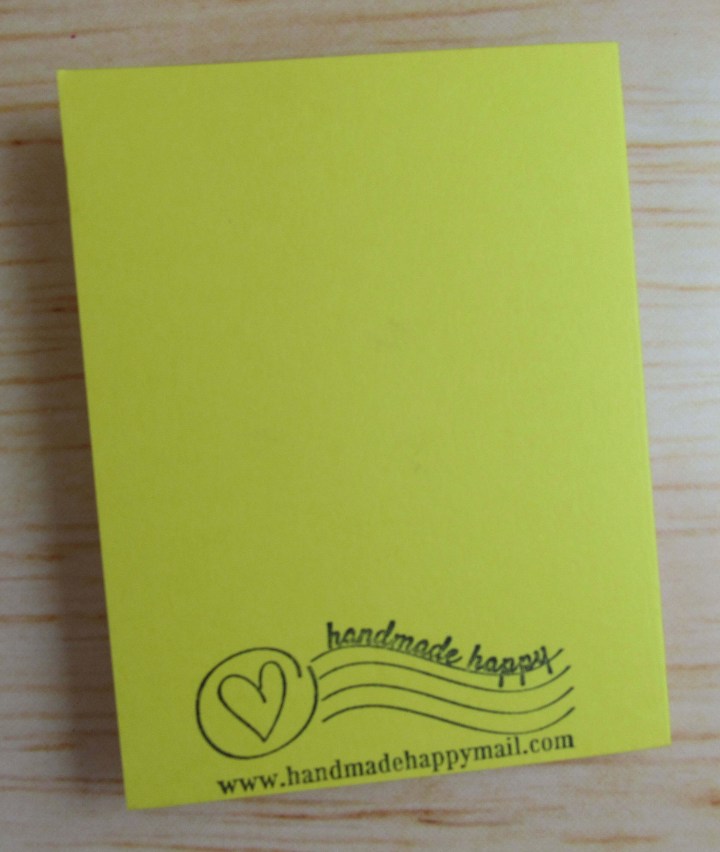 The back of each card has the Handmade Happy logo and website listed on it. No prices are listed on the back which is nice.
This birthday card is perfect for your favorite dorky person. The colors and design give it a unisex appeal. My husband would love the card mainly for the design even though he does not wear glasses.
My 17-year-old son is leaning towards swiping this card to give to his girlfriend. It is a lighthearted card that can be sent to that special someone or someone that needs encouragement.
Imagine having a bad day at work and then finding this card with a small gift card inside allowing you to indulge in your favorite coffee drink. I may surprise T (age 17) with the card and a small StarBucks gift card because he loves Pumpkin Spice Lattes. The boys love receiving notes and cards from their mommy.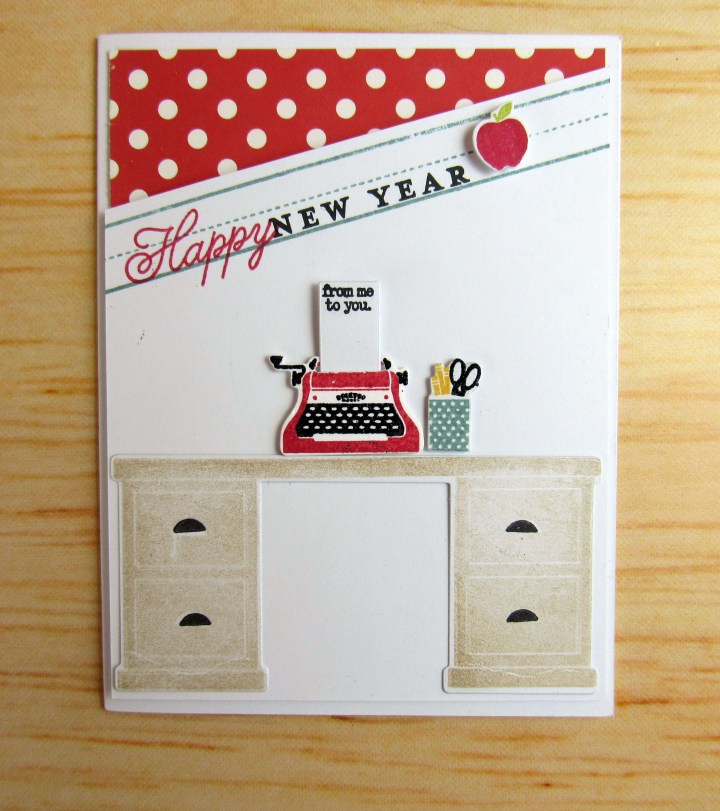 I am going to find it hard to use this card because it is my favorite. There is the note in the typewriter that reads "from me to you." The apple reminds me of the start of the school year. September is unofficially the new year for parents of school-aged children. It's a great card to send to a parent or a teacher.

I hate running out of stamps and am glad they are included as part of the subscription. Jaime Escalante taught calculus to inner-city students. His story was told in the movie Stand and Deliver. It's a great stamp to use while celebrating Back to School month.
Handmade Happy provides beautifully designed greeting cards. The thought that went into the cards shows in the details. My favorite detail is the coffee cup with PSL on it. The curator weighs each card to the best of her ability to make sure it qualifies for first class postage. I understand that not everyone is going to spend $4.00-$5.00 on a card. Those that do will enjoy sending out the beautiful, unique, handmade cards that Handmade Happy creates each month.
Visit Handmade Happy to subscribe or find out more!
The Subscription
:
Handmade Happy
The Description
: You'll receive five handmade greeting cards to send to your families and friends. Get two birthday cards, two themed cards (Ex., Thank You, Thinking of You, Congratulations) and one special holiday card (Ex. Mother's Day, Valentine's Day). You'll also receive five envelopes and five first class stamps. Occasionally comes with other surprises too!
The Price
: $24.99 per month