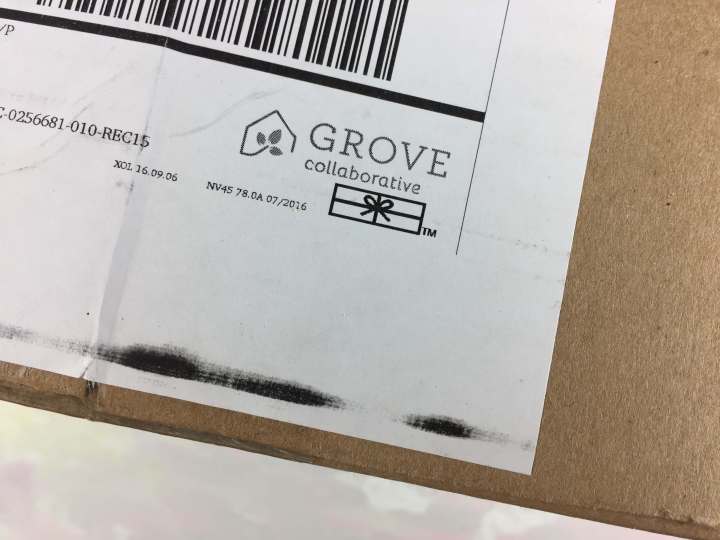 Grove Collaborative (formerly known as ePantry) is an eco-friendly subscription service that allows you to quickly pick your favorite high-quality cleaning and household supplies and set up a customized schedule for their shipment to you. Grove Collaborative carries a variety of brands including Method, Mrs. Meyers, Seventh Generation, Preserve, and more, including their own house brand.
This subscription perfect for individuals or families like us who are not into shopping for cleaning and healthcare products at the grocery. Having your monthly cleaning supplies delivered at your doorstep won't just save you time, but money as well.
You'll pay the cost of the products (you can see the details on every product on the Grove Collaborative site), plus a $2.99 shipping charge. ePantry has an automatic shipment feature plus a system to calculate exactly how much you need. For $39.99 you can join the VIP program and get free shipping for the year plus a free gift every quarter.
DEAL: You can get a free $10 credit plus a free Mrs. Meyer's hand soap when you sign up.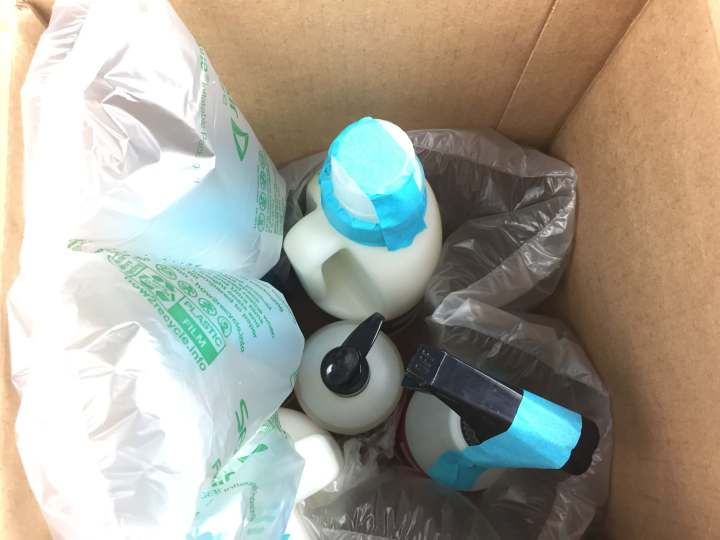 The care given to packing the items is always impressive.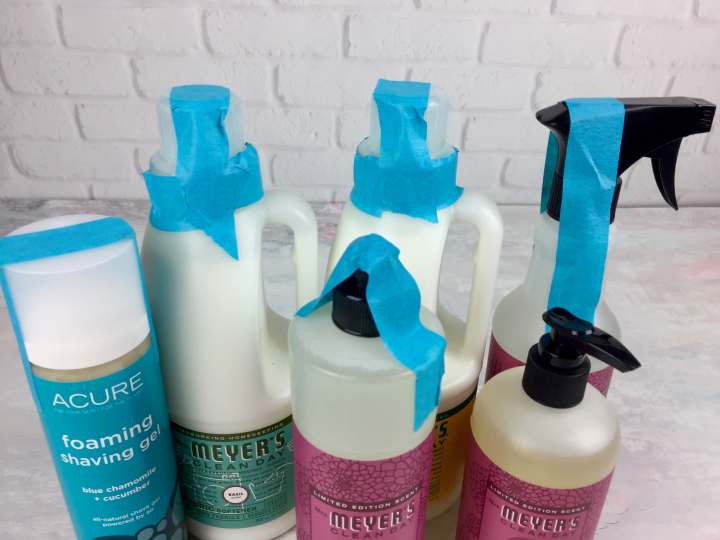 Caps are taped to avoid unintentional openings, and bubbles and other materials are well-deployed.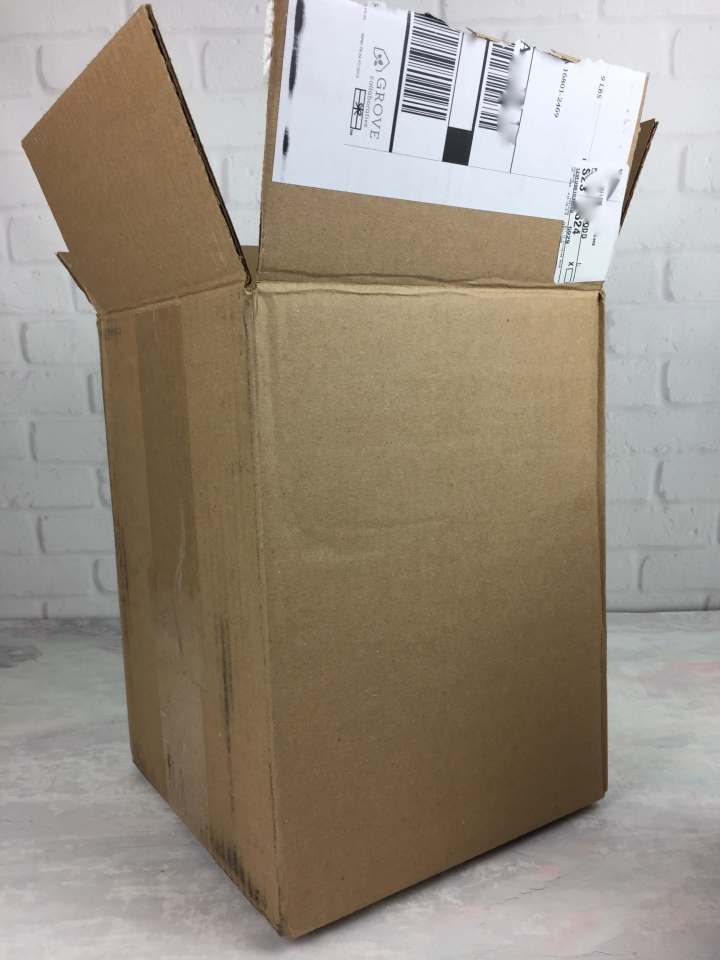 Grove Collaborative is a B corporation and they carbon offset all their shipping and uses recycled materials wherever possible. We love that everything is packaged to ensure it doesn't leak. When you start with Grove Collaborative all you need to do is take a super quick quiz so they can create a suggested bundle for you, but you can customize it as much as you'd like.  See our complete Grove Collaborative/ePantry walkthrough here!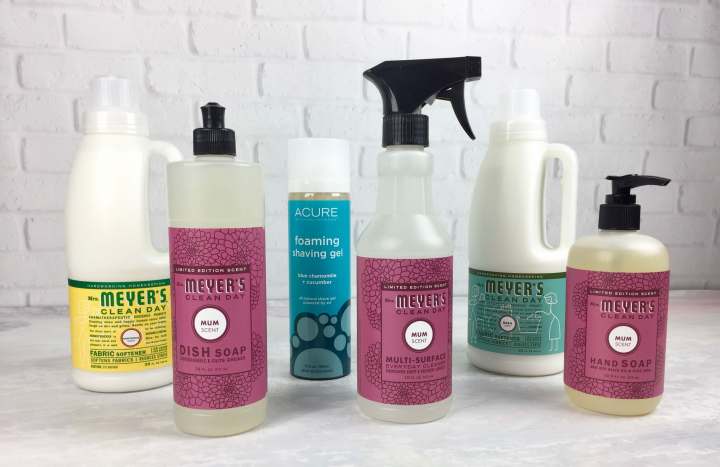 Everything in our box!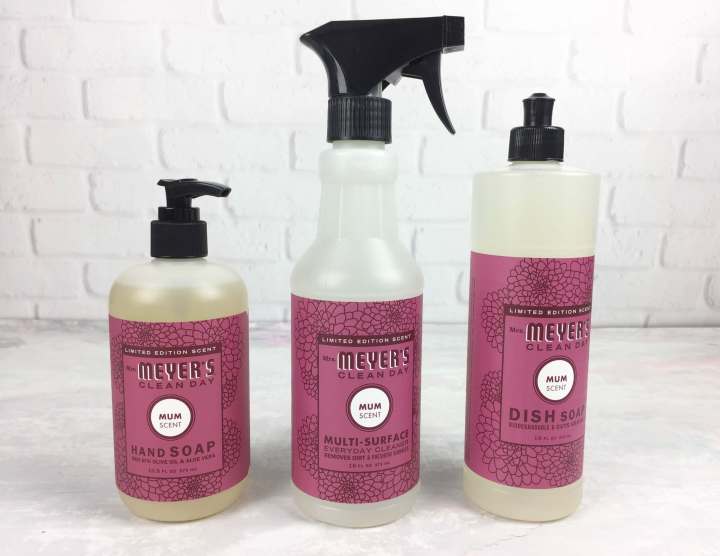 Mrs. Meyer's has a seasonal Mum scent! It will remind you of the first whiff of autumn, that lovely smell when you open your front door on the first day of fall. It's floral and warm – a nice way of bringing some of the outdoors in.
Mrs.  Meyer's Clean Day Limited Edition Mum Scent Dish Soap ($3.89) With a concentrated dish soap formula, it makes taking off grease an easy task. There is even a Soap Bark Extract in it, which is known as one of nature's best degreasers. Just a squirt or two is enough to clean a batch of dishes!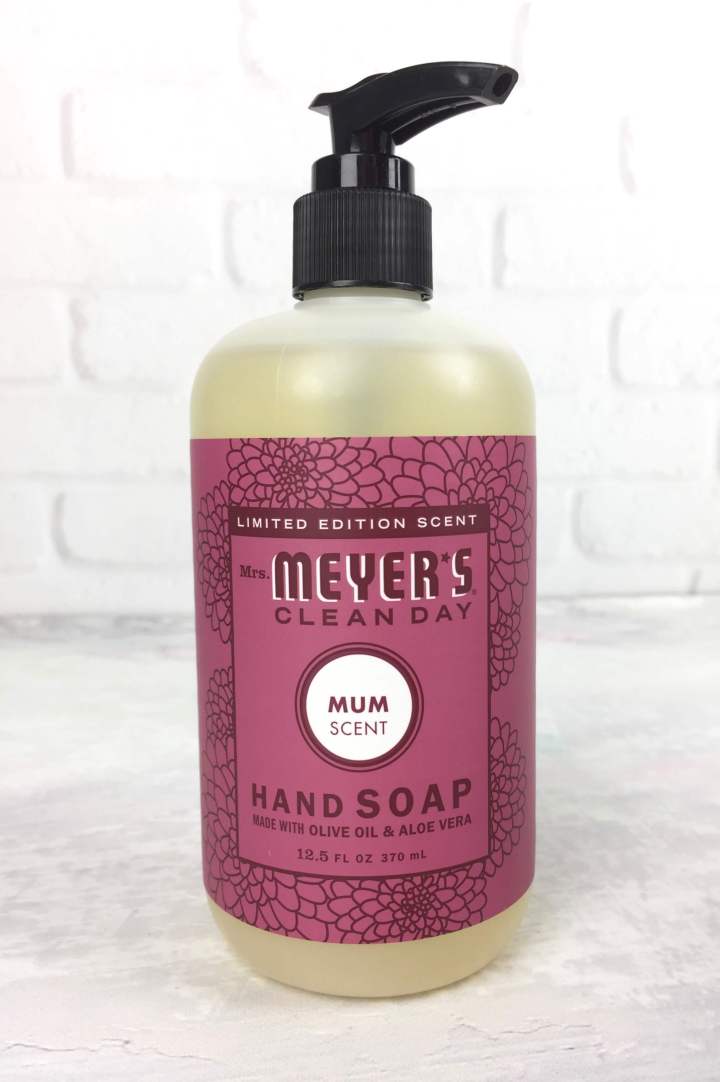 Meyer's Clean Day Limited Edition Mum Scent Hand Soap ($3.89) This hand soap is thick and rich. If your hands get extra dry during this time of year, this soap is ideal. This product, along with other Mrs. Meyer's products, is earth-friendly and non-toxic – no harmful effects for the whole family!
Meyer's Clean Day Limited Edition Mum Scent Multi-Surface Everyday Cleaner ($3.89)  Just one spray of this everyday cleaner and you will be hooked. It dissolves dirt easily! Even the grease that gets tracked in from playing outside can be removed fuss-free using Mrs. Meyer's Multi-Surface Cleaner. Another thing to love is its smell which is not too overpowering.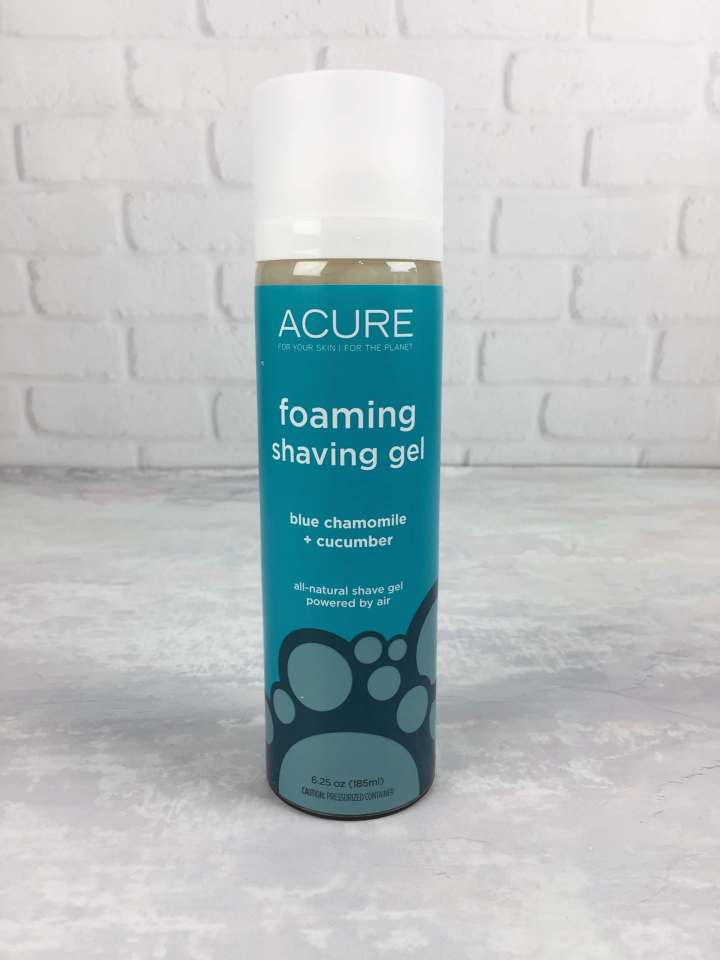 Acure Organics Foaming Shaving Gel ($8.49) It is an all-natural shave gel without nasty chemicals or harmful packaging. It is powered by air and it actually foams and dispenses – just like dad's old shaving stuff! Also, the package is 100% recyclable PET with a patented air compression dispenser. The formula is also packed with soothing natural ingredients like Aloe, Calendula, and Blue Chamomile.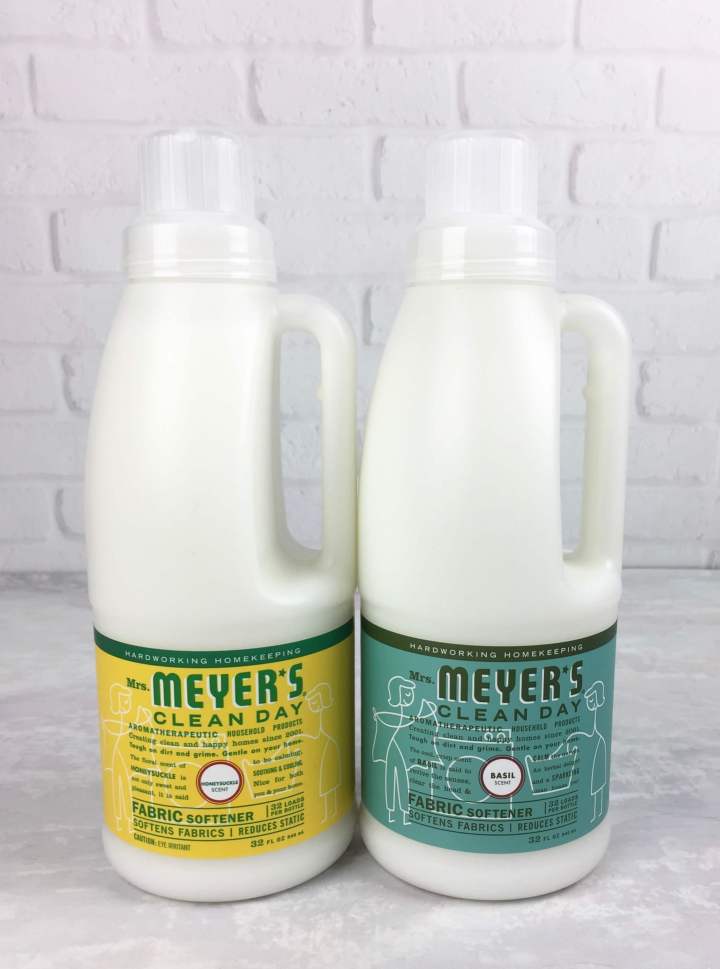 Mrs. Meyers Clean Day Honeysuckle Scent Fabric Softener ($8.31) and Mrs. Meyers Clean Day Basil Scent Fabric Softener ($8.31) For just half a capful in a rinse cycle, this fabric softener can make clothes smell fresh and feel soft. It makes ironing the clothes easier of you can bring yourself to do so! The softening ingredients come from plant sources and cotton extract. Both the honeysuckle scent and the basil scent are gentle and refreshing. If you read our reviews you know that these products are staples for us!
Grove Collaborative/ePantry is our go-to for dish soap and fabric softener in particular. We find that we never have the time to make it to the "get cleaning stuff" part of our shopping trip, and it really fills that gap nicely.  Plus we get our stuff delivered according to our own personal use schedule, which really isn't all that often.
Visit Grove Collaborative to check it out and personalize your own subscription You can get a free $10 credit plus a free Mrs. Meyer's hand soap when you sign up.
The Subscription
: 
Grove Collaborative
The Description
: Flexible household product subscription service. Choose from Method, Mrs. Meyer's Clean Day, Seventh Generation cleaning products and add on TP, paper towels, and trash bags.
The Price
: Varies with item selection
The Coupon
: Get $10 off your first order when you sign up plus a free bonus item!
Use this link to activate
!