Gold Medal Wine Club delivers 2-3 bottles of wine to your door either monthly or quarterly depending on your preference. Prices range from $35 to $74 per month or $75 to $179 per quarter. I received the Gold Series!
DEAL: Now through November 15 save up to 41% on your pre-holiday orders! Full details on the earlybird Gold Medal Wine Club sale available here, applies to all subscriptions 3+ months!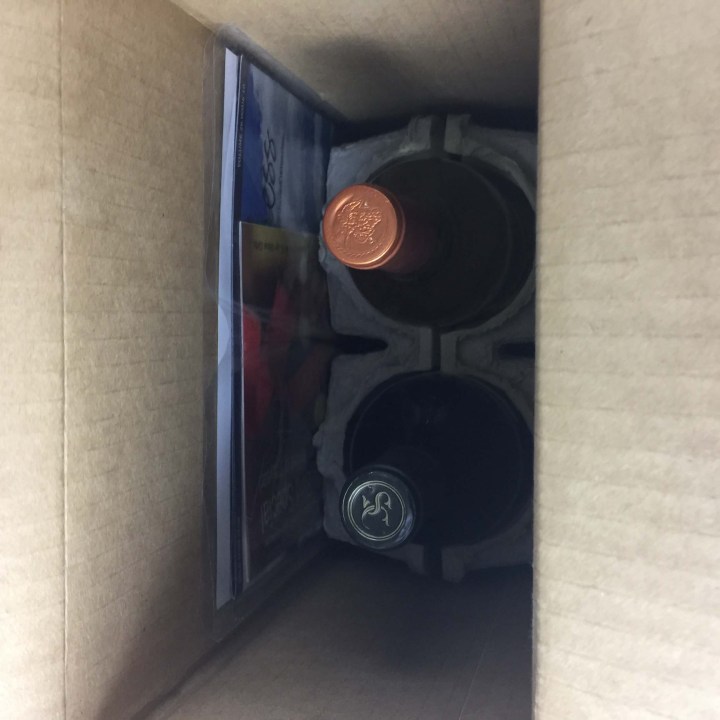 Neatly packaged with no wiggle room. There is no crying over spilled wine with this subscription.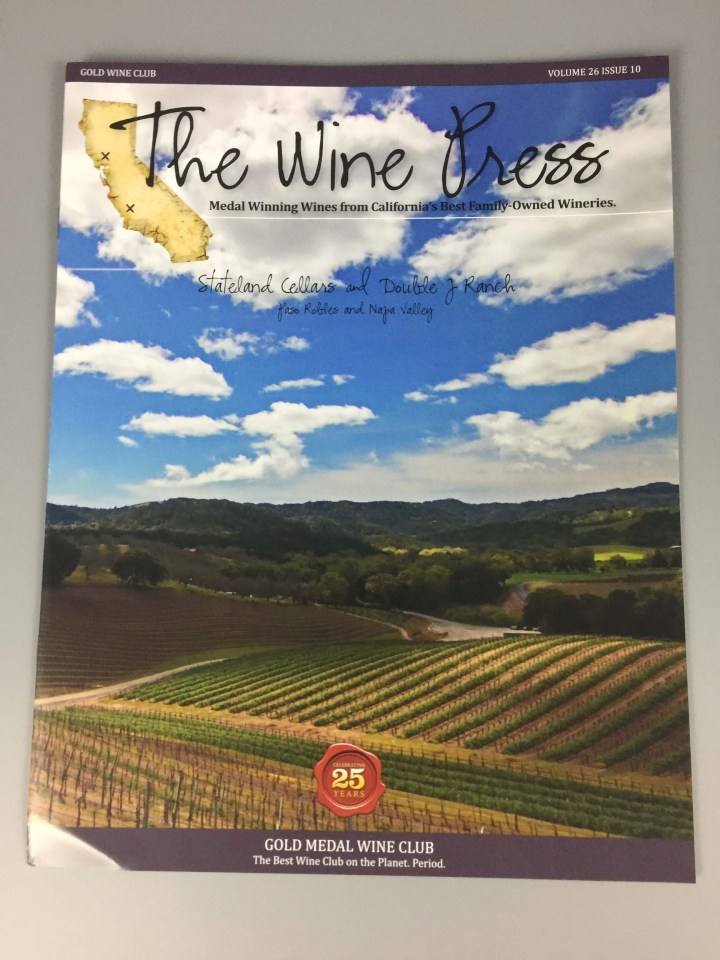 The Wine Press gives details on the wines selected for this month, along with articles on winemakers and recipes.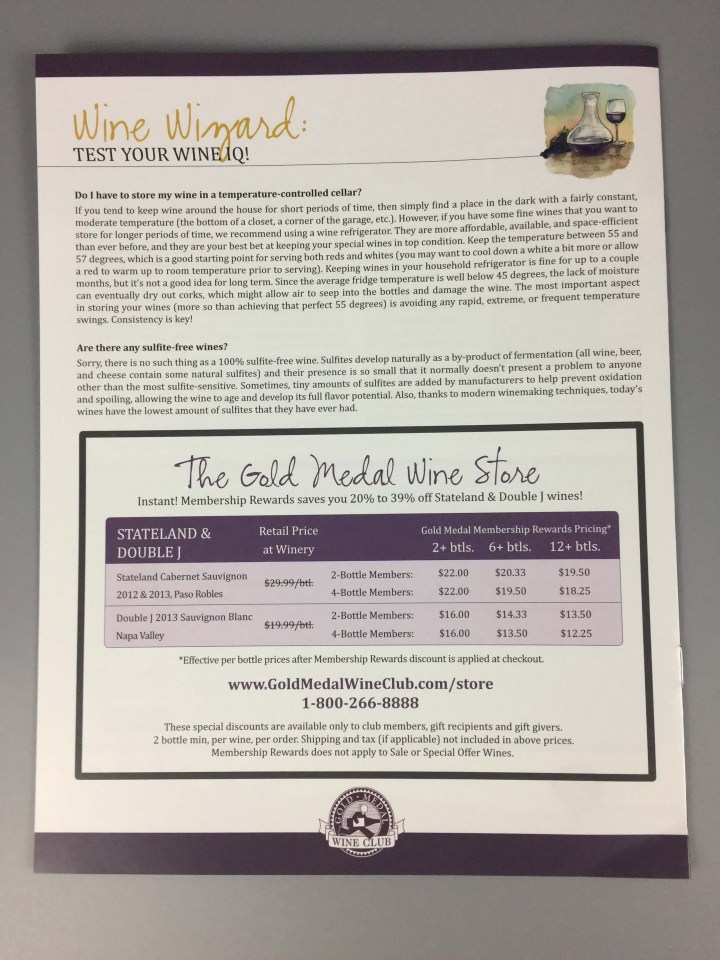 The last page of the Wine Press gives some very useful tips on how to improve your wine IQ.
If you are looking for a great gift you can get the early bird special and save up to 41 percent.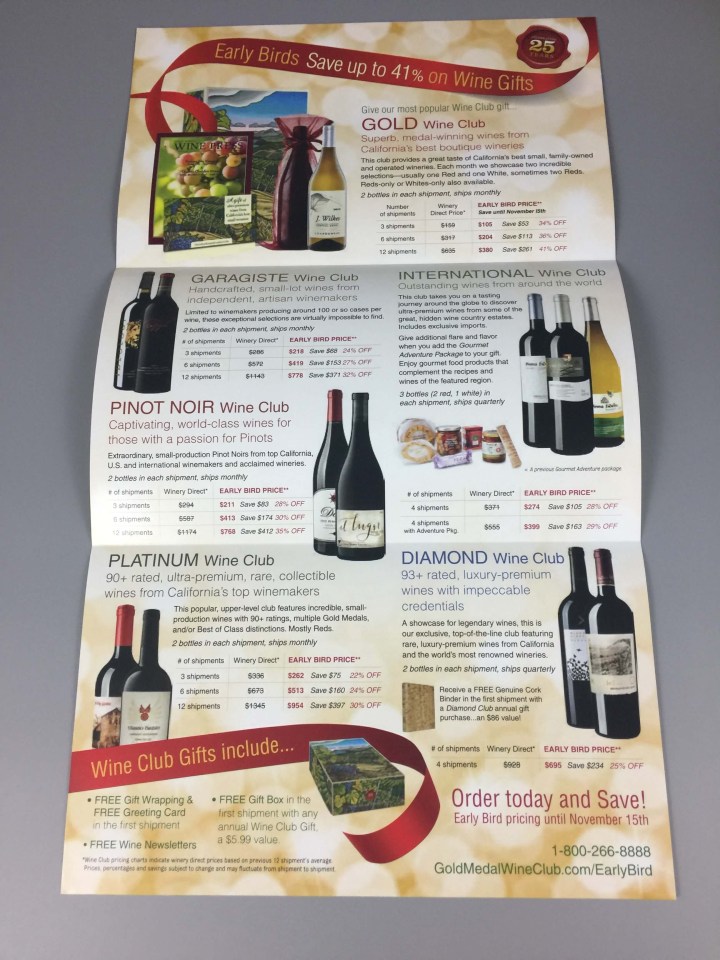 This pamphlet gives details on the different subscriptions available.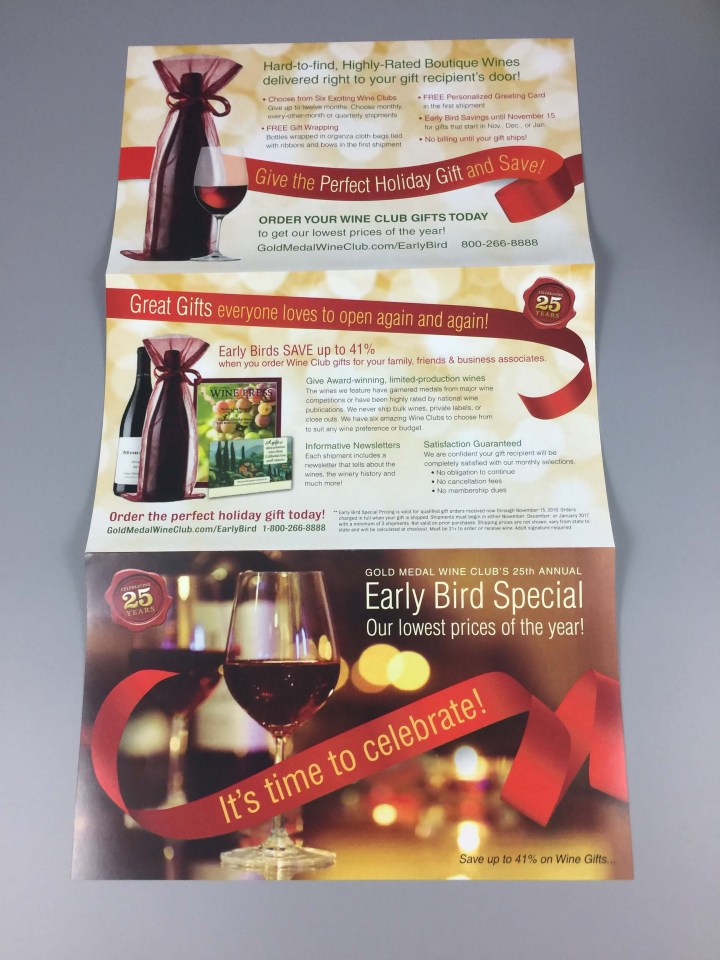 And the perks of being a subscriber.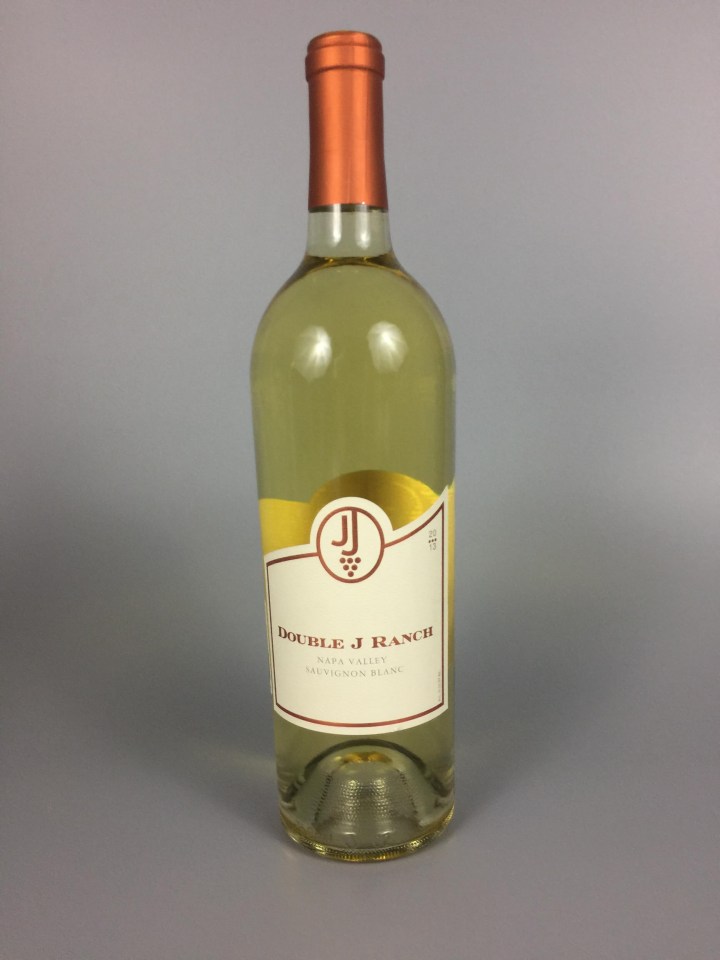 Full flavored with ripe peaches, meyer lemon, and key line all layered over notes of green grass, this wine is crisp and refreshing without sacrificing complexity.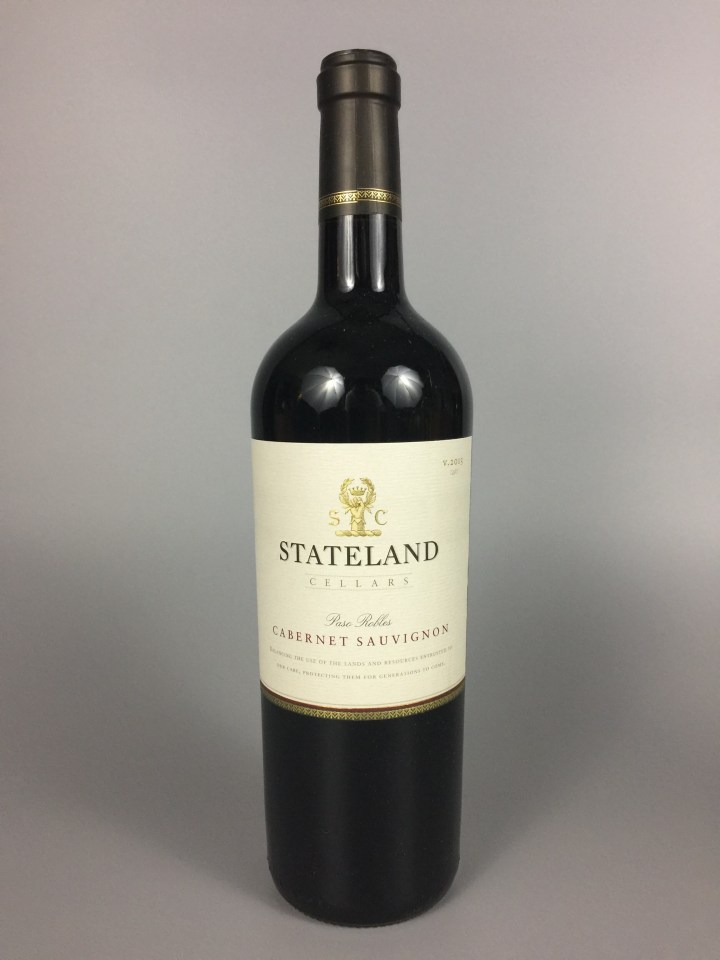 Bursting with dark berry fruit from start to finish. Bright, fresh aromas of blackberries, flowers, leather, and hints of oak complement the big, rich palate with silky smooth tannins, a velvety texture, and core flavors of dark berries and spices.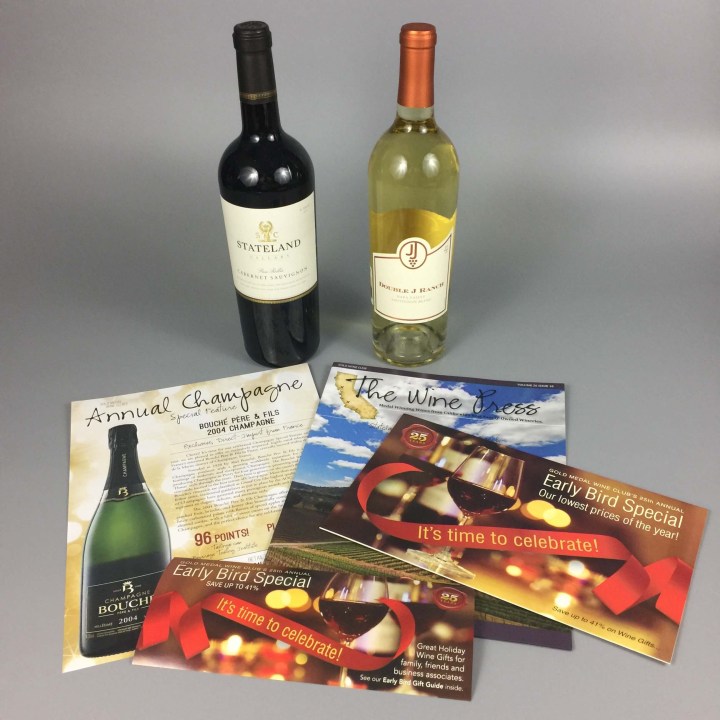 Gold Medal Wine Club is such a great treat. Great wines paired with interesting materials to add to my experience and to increase my wine knowledge. I also look forward to trying the included recipes for a perfect meal. I was not a huge fan of the Cabernet Sauvignon, it was a little bit dry for me but I loved the Sauvignon Blanc with it's sweet taste. I'm having such a great time tasting wines outside of my normal perimeters.
Visit Gold Medal Wine Club to subscribe or find out more!
The Subscription
:
Gold Medal Wine Club
The Description
: Being part of the Gold Medal Wine Club is an opportunity to discover outstanding award-winning wines from the best, family-owned and operated wineries in California. You can customize your shipment by choosing monthly, bi-monthly or quarterly. 6 Different clubs available
The Price
: $40.00 per month