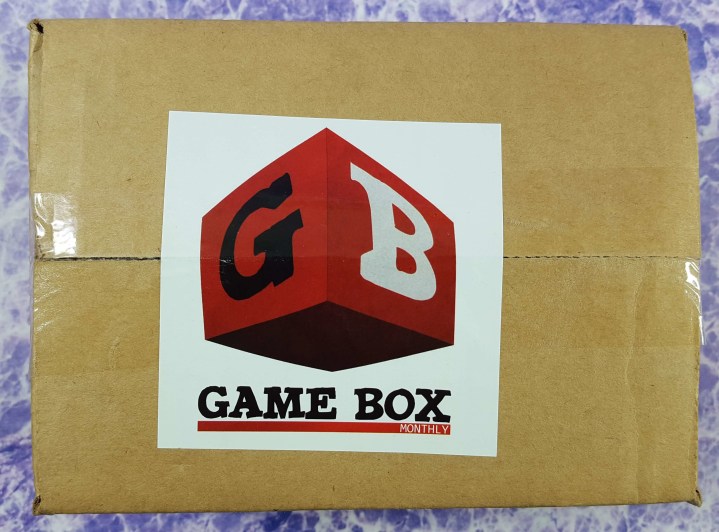 Game Box Monthly is a monthly subscription box with a game that you and your family can play. These are games I've never heard of but that is the fun of it. We love getting new games for us to play.
The subscription comes in a plain brown box with the GameBox sticker on the front. Since the games are already in boxes there isn't much to the inside.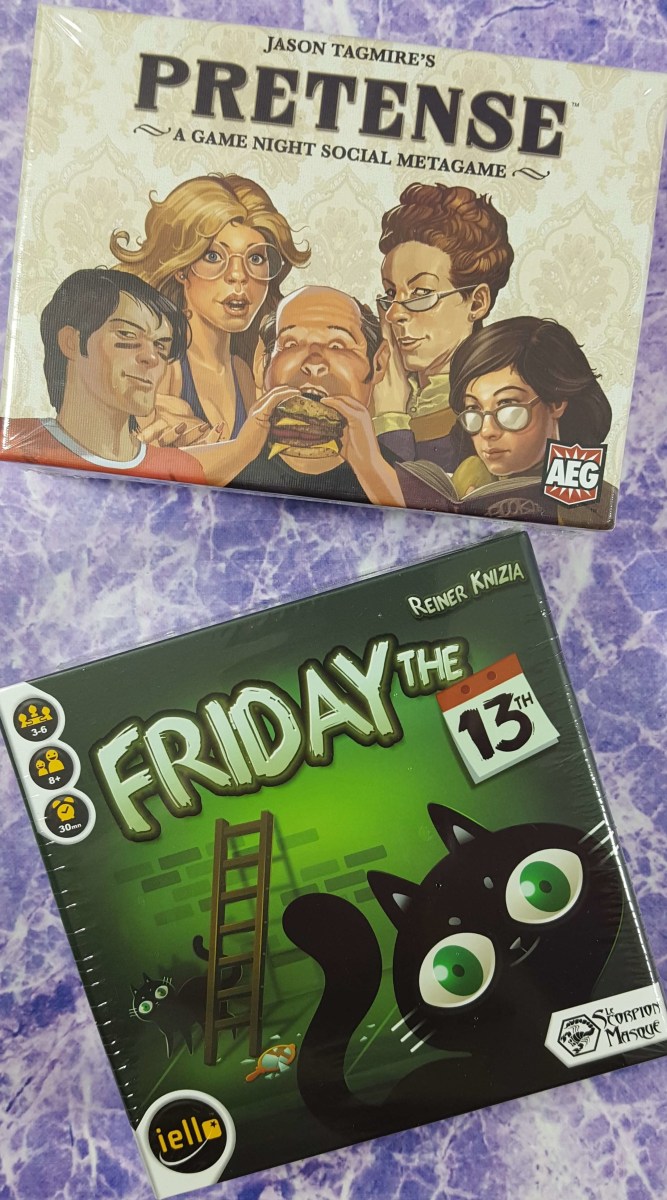 We got two games in the Game Box this month!
The information card tells about one of the games in the box this month. Friday the 13th sounds like a great Halloween game.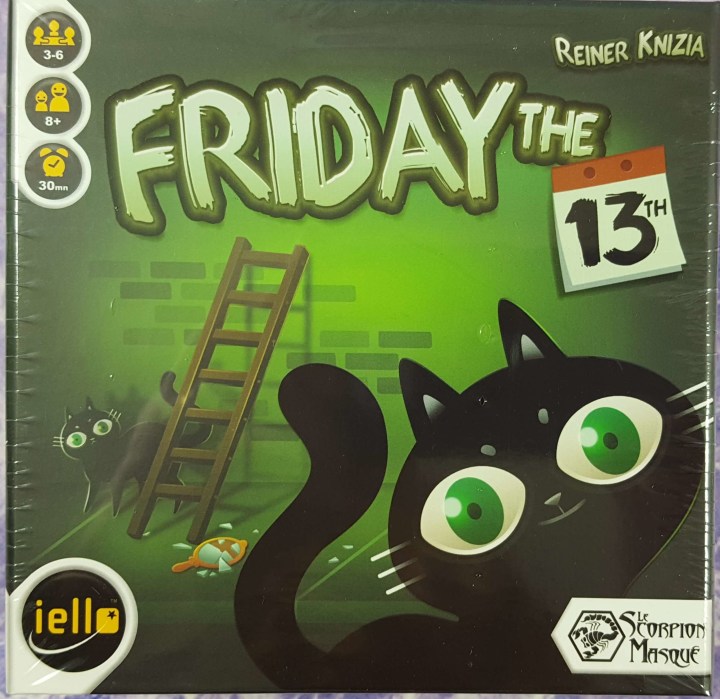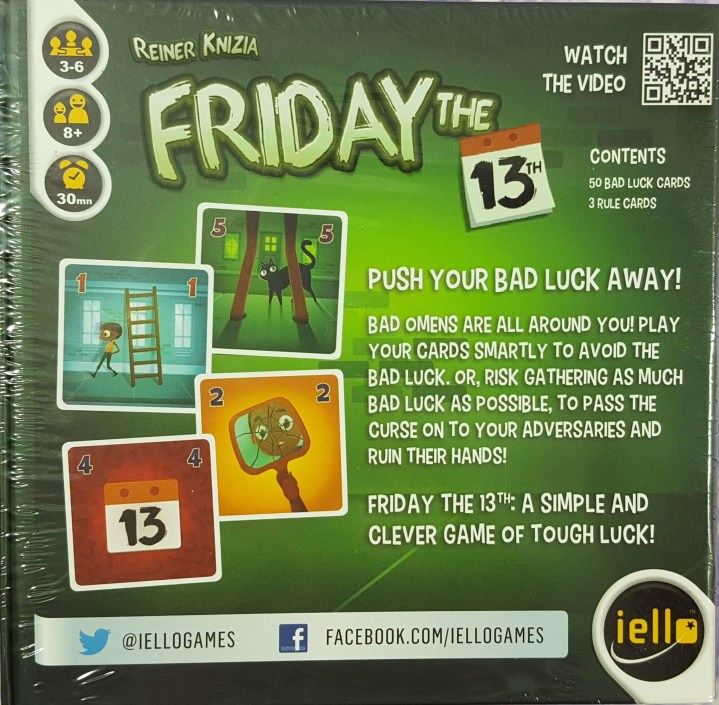 Friday The 13th ($14.17) – This is a great Halloween game to play. I love that it is easy to play and that we can play it as a family in a short amount of time. My boys love games but they do get bored with some of the longer ones. This is a nice short, compact game that we can play at home or on the go.
In Friday the 13th, players try to avoid bad luck by not taking cards from the central playing area each round.
The more you take, the worse your score – unless you manage to take the most of one suit, in which case you get to throw those cards away!
For 3-6 Players
Playing Time: 30 Minutes
Pretense ($10.25) – This one is a bit old for my boys so I'm going to hold onto it for an adult game night fun. Everyone will be given a role and then has to complete it before the night is over and you are trying to obtain the most cards. This sounds like a hoot to play with a group of friends while we are all hanging out and possibly having some adult beverages.
It's board game night! Players are dealt roles and have the entire night to complete their secret objectives. By the end of the night, the truth will come out. The goal of Pretense is to obtain the most role cards over the course of the night and to avoid being caught and removed from the game. This is played during the entire game night. There are no rounds, no turns and there is no time limit!.
I really like that Game Box Monthly sent a holiday themed game this time with it being so close to Halloween. I love getting new games each month to mix up what we play. Without them we tend to get in the same games over and over and well as anyone with kids will tell you that gets old pretty quick. I love mixing it up and trying new games that I would not know about otherwise. This month is fun since I have a kids game and an adult game so I get to have fun with both of my gaming groups. I can't wait to see what games they send out the next couple months and if they will be holiday themed as well.
What do you think of my Game Box Monthly?
Visit Game Box Monthly to subscribe or find out more!
The Subscription
:
Game Box Monthly
The Description
: Choose a subscription and then get a different awesome tabletop game every month delivered right to your door!
The Price
: $25.00 per month