Fuego Box is a monthly hot sauce subscription box that brings the heat without being extreme, focusing instead on the flavors (while still, of course, being hot – just without added heat extracts and the like). They search out the best flavors to go with every type of food and discover new artisan hot sauce makers to bring to your door. Your first monthly box will be an introductory box (see our review of the Fuego Box intro box), with a tasting journal and two favorite hot sauces from Fuego Box. Subsequent boxes include 3 full-sized artisan-made hot sauces like this box.
Fuego Box has pretty cool packaging that is efficiently and specifically designed for shipping sauce and is in a cushioned pack.
The card on the inside of the box has a bold Fuego logo, in case you missed it on the lid.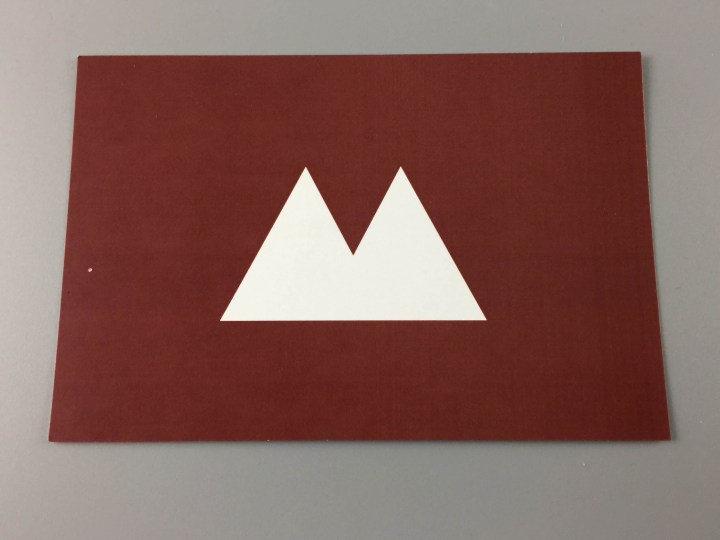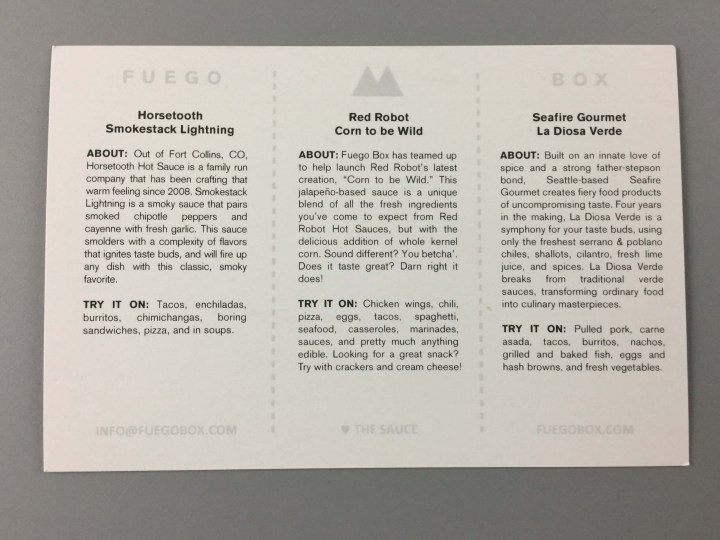 The information card gives the details on each product – the flavors, the peppers, and where it was crafted. The card also gives food pairings for each sauce. I thought this selection was awesome – each sauce had a distinct flavor, but each could work for many similar dishes.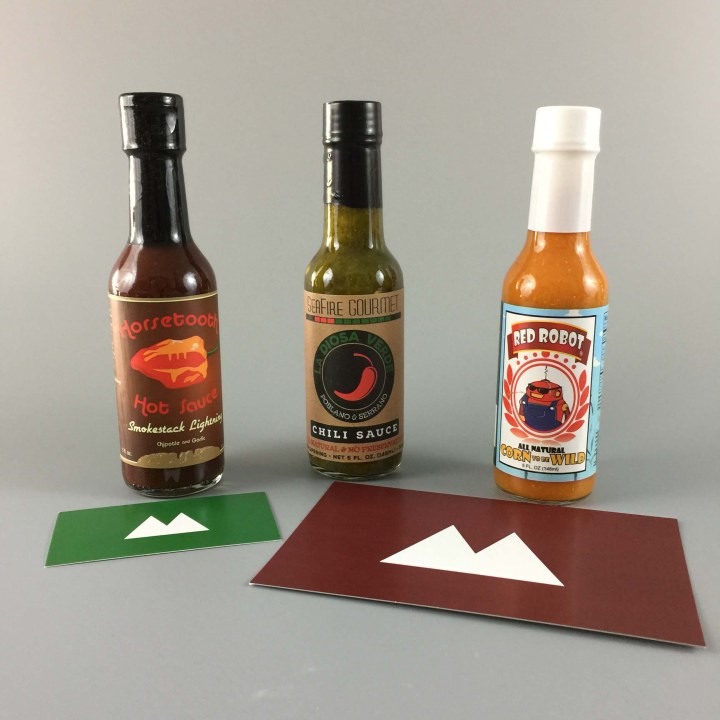 Everything in our box this month!
Red Robot Corn to be Wild – $4.99.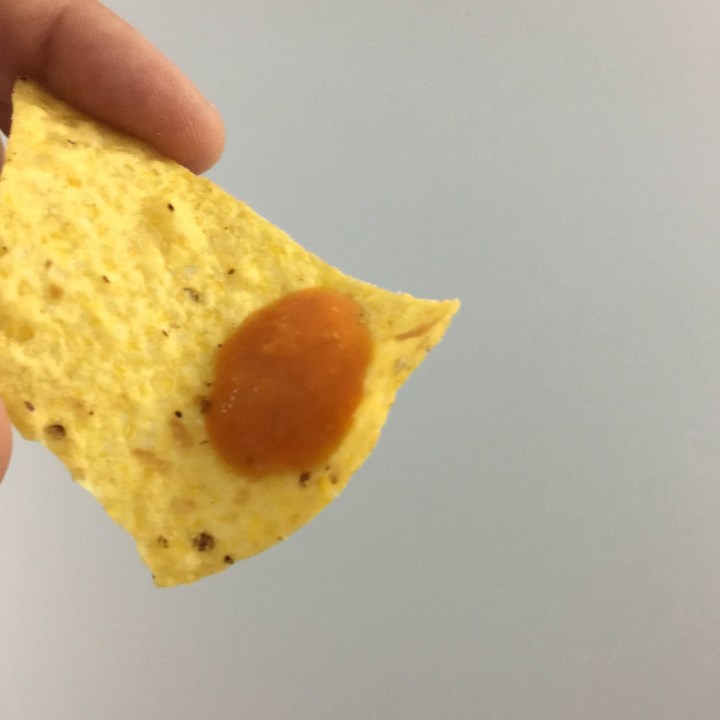 This was hands down my favorite sauce in the box. Heck, this might be the best I have received since I started getting Fuego Box. It's a jalapeno based sauce but it also includes whole kernel corn. The heat stays with you after the first bite which is always a plus for me. As far as suggestions go, I think I'd put this on just about anything!
Seafire Gourmet La Diosa Verde – $6.00.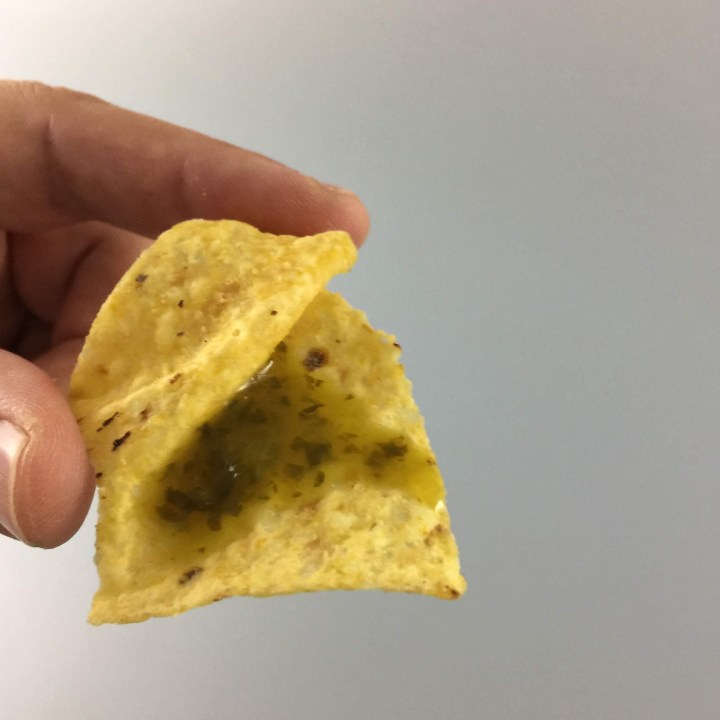 This is a tasty sauce but I think it would be better as an ingredient in something you are cooking (especially in a crock pot).  The taste is fresh with a bit of spice to it.
Horsetooth Smokestack Lightning – $6.00.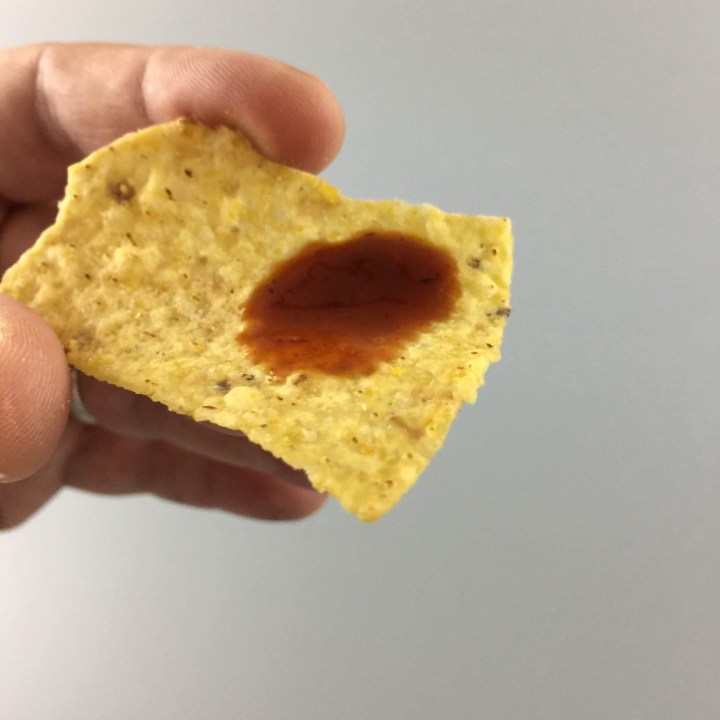 This sauce has a really smoky flavor so if that's your thing, you will love it. Unfortunately, that's not my thing. I do feel this would be good on leftover roast beef or pulled pork sandwiches.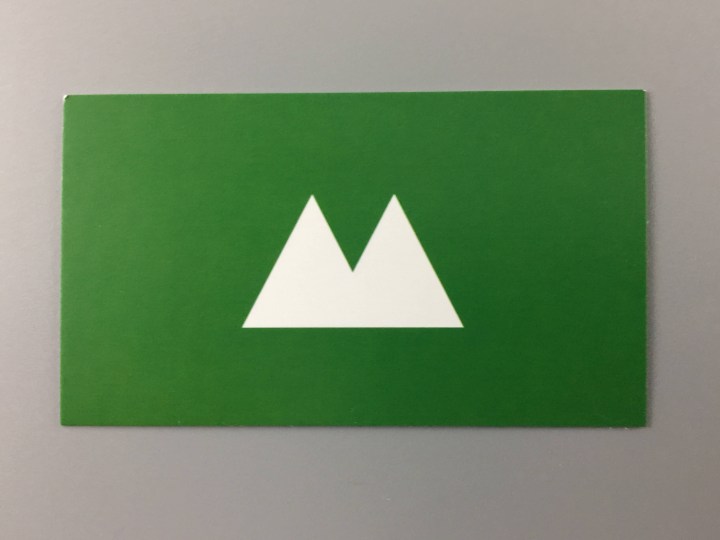 This is new this month! This little card has $5 worth of savings for club members. It's on the other side of this card. Fuego Box brings awesome sauces and even helps you save money.  What more can you ask for?
Fuego Box remains one of the best ways have excellent sauces delivered to your home. The price is on par with specialty shops and vendors (the only other place you'd find this variety of high-grade sauce).
Have you tried Fuego Box? Use coupon code AMIGOS to save $10 on your first box!
Visit Fuego Box to subscribe or find out more!
The Subscription
:
Fuego Box
The Description
: Fuego Box is a hot sauce of the month club focused on craft and small-batch hot sauces. They search for perfect artisanal sauces you've probably never heard of. They avoid insane heat, gimmicky labeling, and extract-based sauces, focusing on dynamic flavor accompanied by the appropriate amount of heat. A hot sauce club for people who love food. Get 3 hot sauces per month or per quarter, or opt for just one hot sauce every month.
The Price
: $29.95 per month or per quarter with free shipping, or $12.95 per month + $5 shipping for one sauce per month.