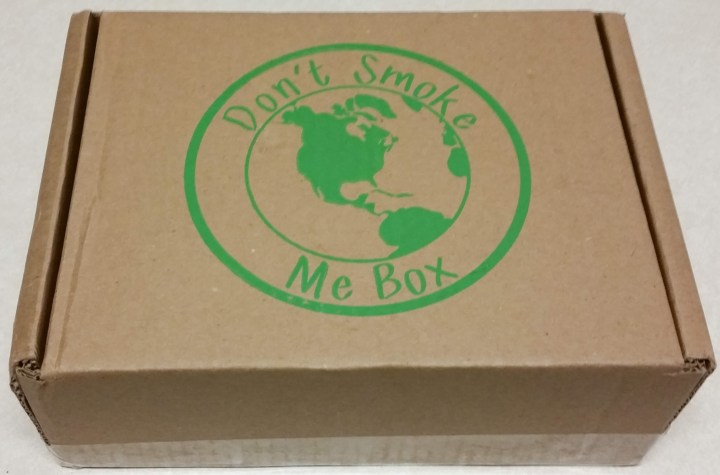 The Don't Smoke Me Box sends 4-5 different hemp-made or hemp-based items each month. The mission of Don't Smoke Me Box is to convert American consumers to using more hemp products (and decreasing reliance on tree sources). Hemp also takes less time to be grown, uses less water than cotton, is a natural pesticide, and makes a great rotation crop by purifying the soil.
Subscriptions to the Don't Smoke Me Box start at $34.99/month with discounts for multi-month subscriptions. Don't Smoke Me promises that each box's value will be at least $50 retail.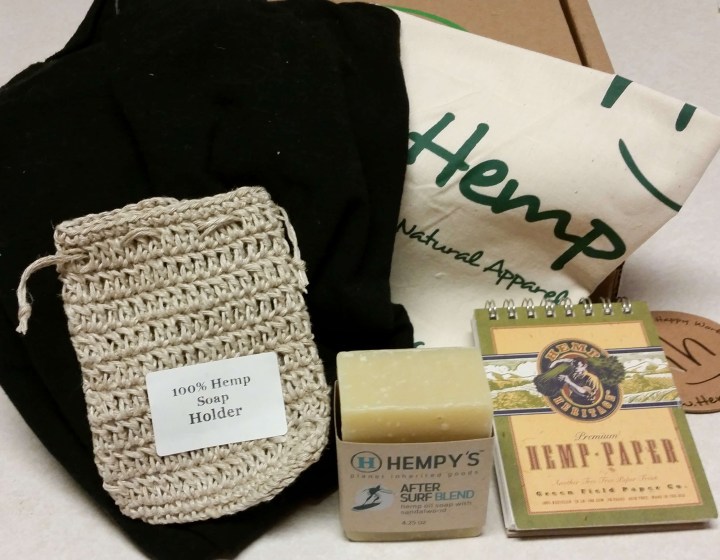 Here's a look at everything that came in this month's box. The scent from the soap made opening the box a lot of fun. It smells awesome!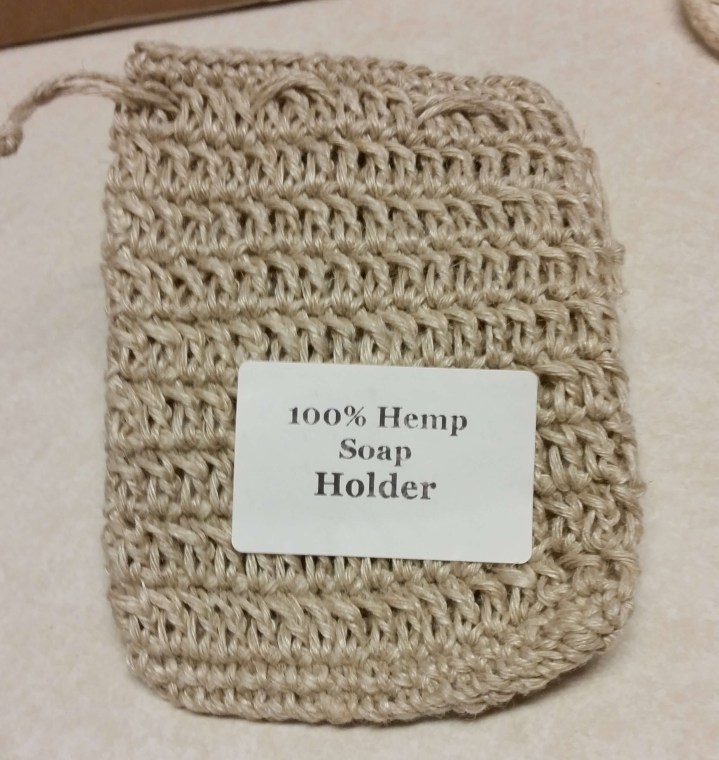 Hemp Soap Holder: I'm a big fan of handmade and artisan soaps, so we always have a few crocheted or knitted soap holders laying around our house. This one is different because it's made of hemp – but honestly, it seems to be pretty comparable with the ones I have which are made of other fibers. It may have been a little stiffer than my yarn soap holders when it was new and dry, but once used, it softens up and works well.
Hempy's Hemp Oil Soap:  As I mentioned above, this soap smells amazing!  It has sandalwood and bergamot, in addition to the hemp, so it has a nice, fresh aroma of citrus and wood.  The soap is also very gentle and left my skin feeling soft.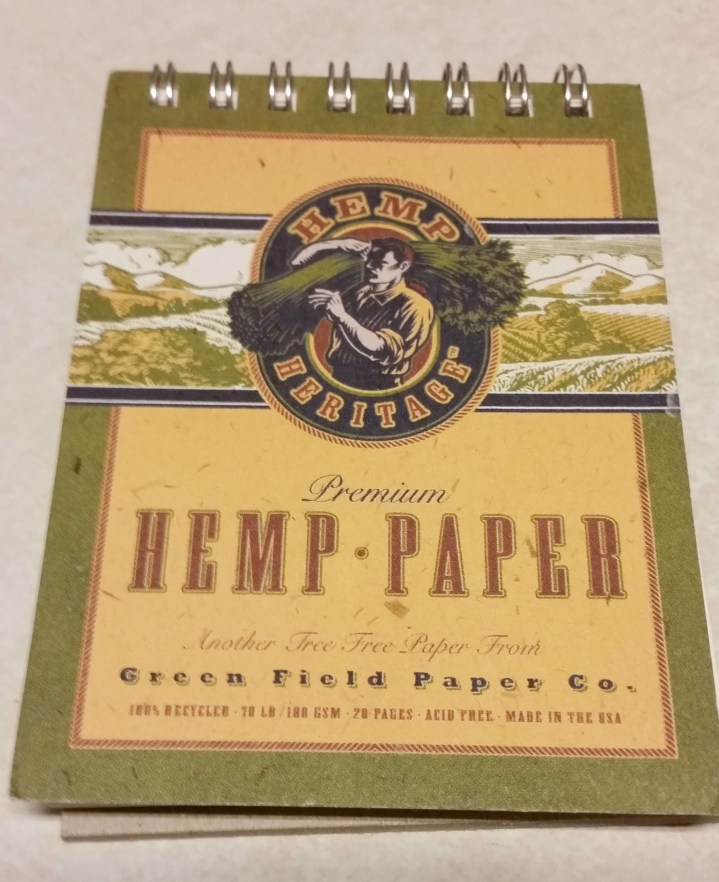 Hemp Heritage Notepad: This is a nice little notepad made of recycled materials and, of course, hemp. The notepad is pocket-sized and spiral-bound, making it super easy for carrying around in a pocket or purse.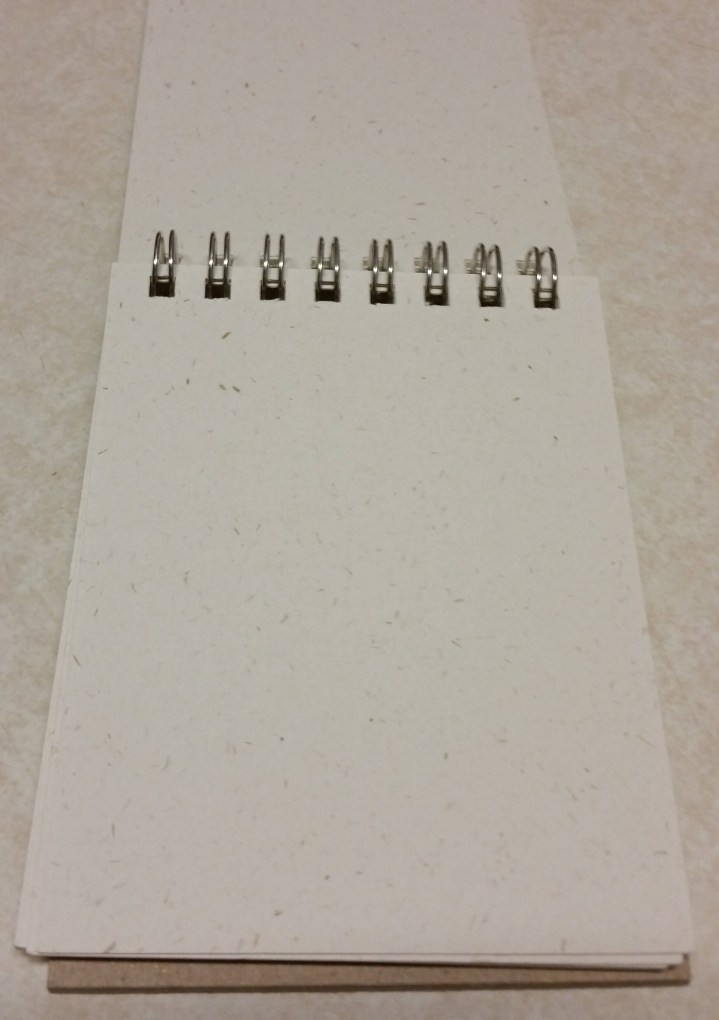 The paper is a good weight and takes ink very well; it's a bit darker than white but is still very usable.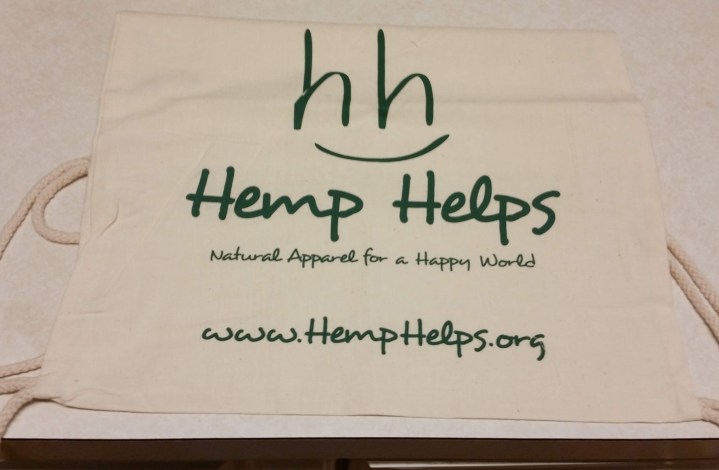 Hemp Helps fiber drawstring bag: This is a typical "canvas" drawstring bag with an advertisement for Hemp Helps. I do like the logo, which is cute. As far as drawstring bags go, this is pretty much like any other drawstring bag… and we have about a million of these in my house. I like the idea that it promotes the mission of Don't Smoke Me Box, but I'm not sure I will use this bag very much.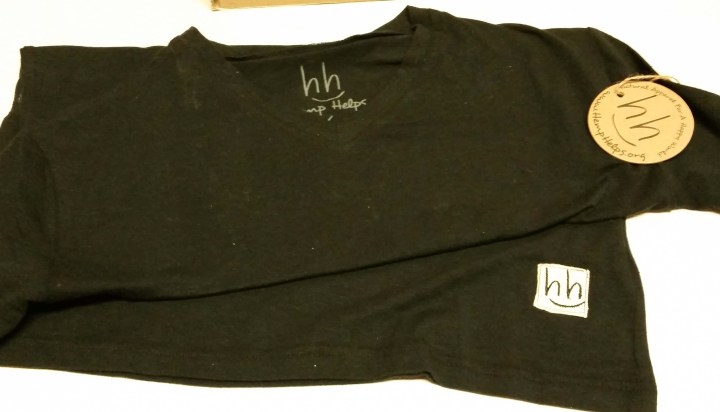 Hemp Helps t-shirt: Unfortunately, I can't find this shirt for sale on the Hemp Helps website. It's a super nice shirt! I first experienced hemp fabric shirts this summer when my dad came to visit. He was raving (RAVING) about this new kind of shirt he was wearing because it was so soft and washed very well. Turns out it was a hemp fiber shirt. So it was pretty fun when I got one in this Don't Smoke Me Box to see for myself. The shirt is a nice black v-neck t-shirt with the Hemp Helps logo on the lower front side.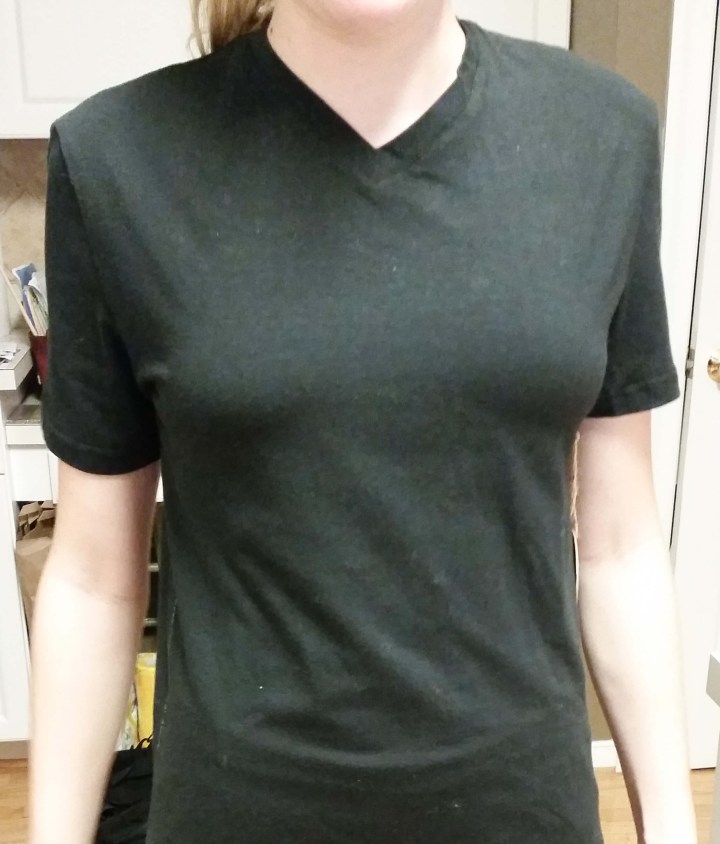 Here's my daughter, modeling the shirt.  It is super cute and very very soft!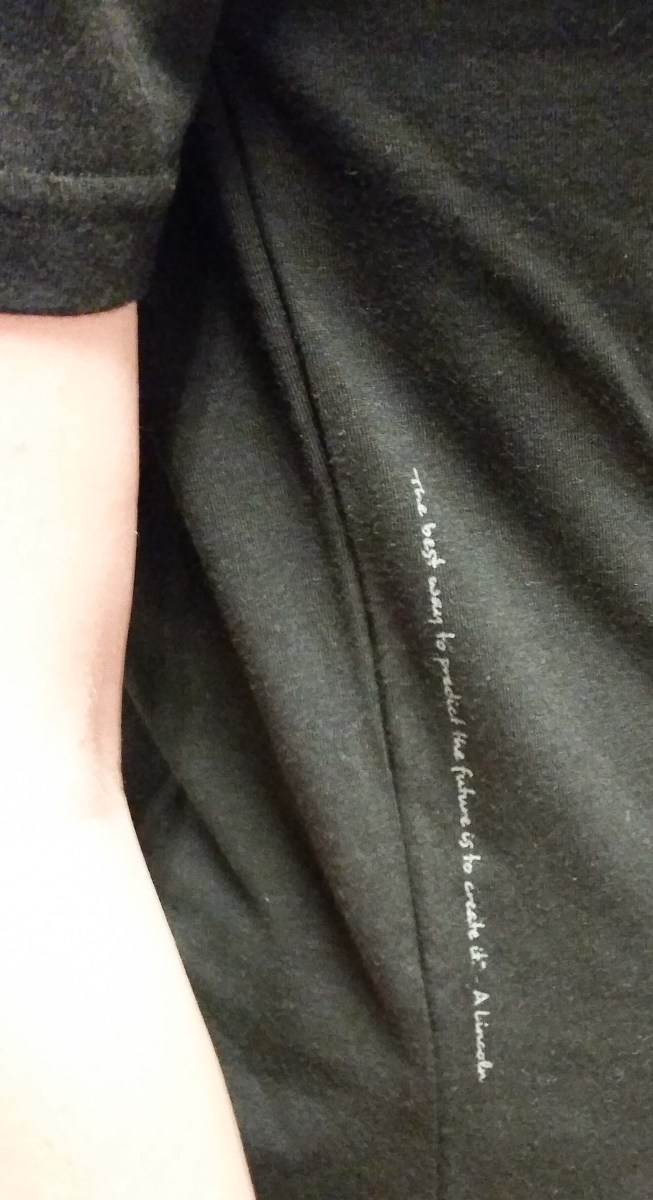 One thing I really liked about the shirt is this quote from Abraham Lincoln printed on the side seam:  "The best way to predict the future is to create it." I liked the material and the little quote so much, I was hoping to buy other shirts, which is why I was sad I couldn't find it on the Hemp Helps website.
This was my first experience with the Don't Smoke Me Box. I like the idea of alternative fibers and the mission of Don't Smoke Me. I will definitely use the soap and soap holder, and I totally loved the shirt. I'm not so happy with the paper (although it's useful, it probably won't get me to switch from the junk/recycled paper notes I use) or the bag (which mostly seems like an advertisement and something I have a million of that I got for free from everywhere else).  That said, I'd love to see what other hemp products are out there – if Don't Smoke Me Box continues to provide a wide variety of products every month so that subscribers are being introduced to new and different ways that hemp is used, I think that's an awesome thing.
Visit DontSmokeMeBox to subscribe or find out more!
The Subscription
:
DontSmokeMeBox
The Description
: Don't Smoke Me Box offers 4-5 different hemp made/based items to help you switch using your everyday items with Eco-friendly products such as washcloths, chapstick, cat and dog toys, t-shirts, etc. Each box contains $50 worth of products.
The Price
: $34.99 per month