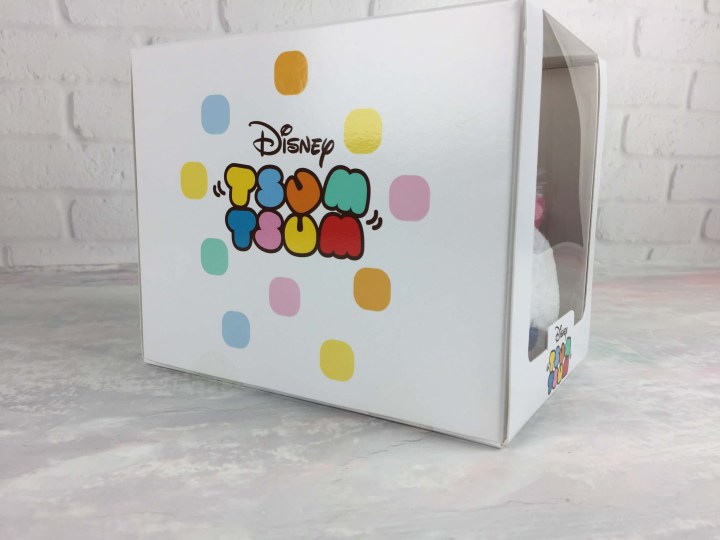 Disney's Tsum Tsum Subscription Box is a monthly subscription box with 2 official Tsum Tsum plush. This box includes one small and one exclusive mini Tsum Tsum delivered right to your doorstep for $24.95.
The small plush size is not exclusive to the subscription (but currently only available in this box); the mini is exclusive to this box .
NOTE:  Disney's Tsum Tsum Subscription is ending with October's box . A second subscription program with more lovable, huggable plush pals will launch in January of 2017.
Notify Me about Disney Tsum Tsum Subscription
TIP: To get an alert about the new box, subscribe to notifications for this subscription!
They're ending this one with a bang! I see two mini Tsum Tsums!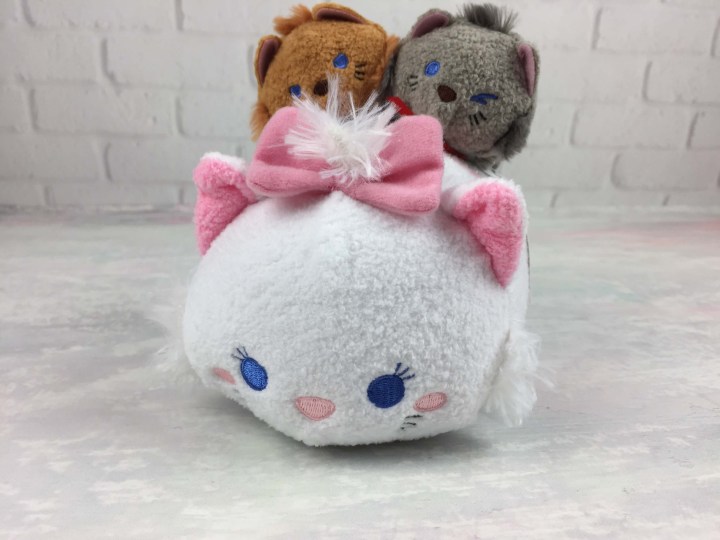 The Tsum Tsums this month are from the 1970 Disney film, the Aristocats! We got Marie, Toulouse, and Berlioz! And they are the most adorable!
Miaou Miaou we say in French!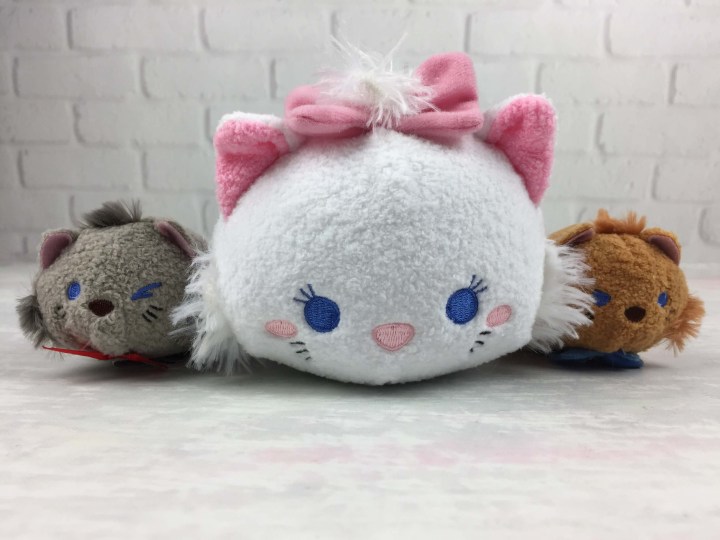 Look at these three, a perfect set! As soon as I saw these three sibling cats I shut the door because these are going straight to my kids for Christmas. The perfect set for my kiddos.
https://youtu.be/SrYe9kyLsR4&rel=0
If you haven't seen The Aristocats here's a good clip of these characters.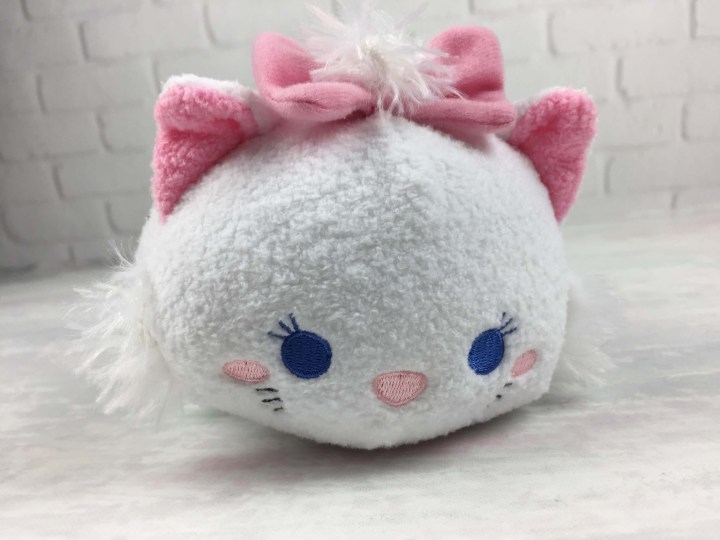 Marie is such a covetable Tsum! She has big blue eyes, pink cheeks, fluffy hair, and the sweetest bow!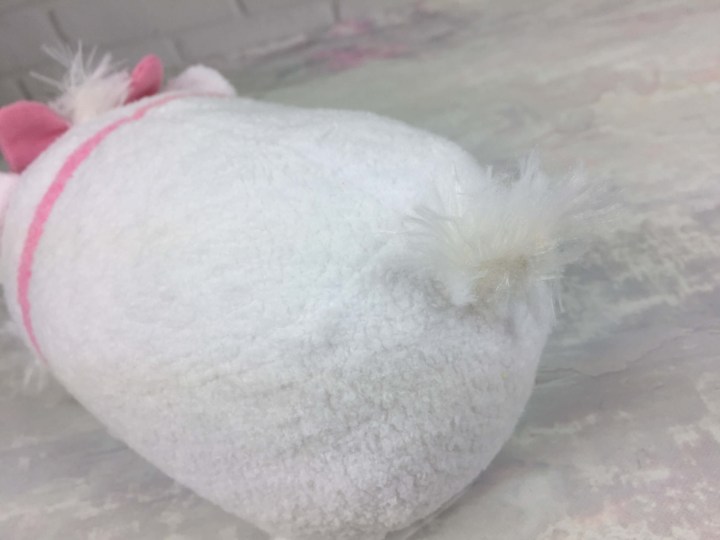 Her little tail is so puffy! There's a lot that could go wrong with a white plushie, but Disney always gets it perfect.
Berlioz and Toulouse, in that order.
Looks like I missed the tag on Toulouse's bottom, which is so cute.
I love the Tsum Tsum wink!
Each of these has nice soft bellies, and yes, you can use them to clean your phone, but I don't recommend doing so with Marie!
I was surprised to see this subscription end, but delighted that a new one will be launching in January. I thought Disney did this last box right, rewarding subscribers with an extra, necessary tsum – you can't have 2 of these guys without the third!
As with all the Disney subscriptions, even though there are many exclusive items, there's lots of room for improvement! I wish all their subscriptions had a frameable postcard with art relating to the items, an explanation of why they were selected or who they are, and as usual – a little more value in the boxes! What are you hoping for in the 2017 Tsum Tsum Subscription Box?
You can also check out everything Tsum Tsum at the Disney Store, or more photos of the outside of the box in our initial Disney Tsum Tsum Subscription review. FYI – if you check out with your Disney Visa and spend $50 you'll save 10% on your order with code DRVCMEMBER.
Visit Disney Tsum Tsum Subscription to subscribe or find out more!
The Subscription
:
Disney Tsum Tsum Subscription
The Description
: Each month a stack-staculer parcel will arrive at your doorstep. Receive one small plush and a coordinating subscription exclusive mini plush !
The Price
: $24.99 per month
Berlioz