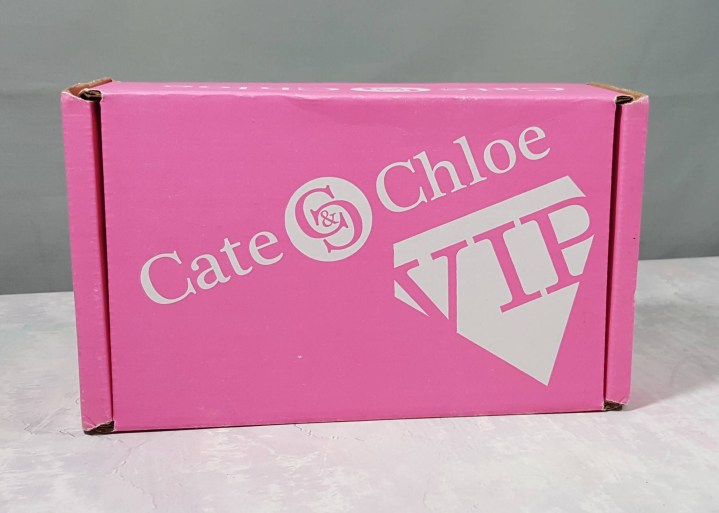 The Cate & Chloe VIP program is a jewelry subscription box delivered to your front door once a month. Each box contains on point and on trend Cate & Chloe pieces!  Boxes are customizable and always come with extra goodies to keep our VIPs extra happy.  To ensure that you get pieces tailored to your style, Cate & Chloe have a VIP Style Quiz  to gauge your tastes.  Choose between 3 subscription options starting at $19.99 – The Starter Package (1 item), Double the Fun (2 items), and Full VIP Status (3 items).  The cost per box drops with extended subscription terms, so the longer the subscription, the more you can save!
Quick look at the VIP Style Quiz.  You choose your favorite metals, colors, and looks to help stylists choose pieces that suit your personal style.
Like a holiday gift… Can't wait to rip it open!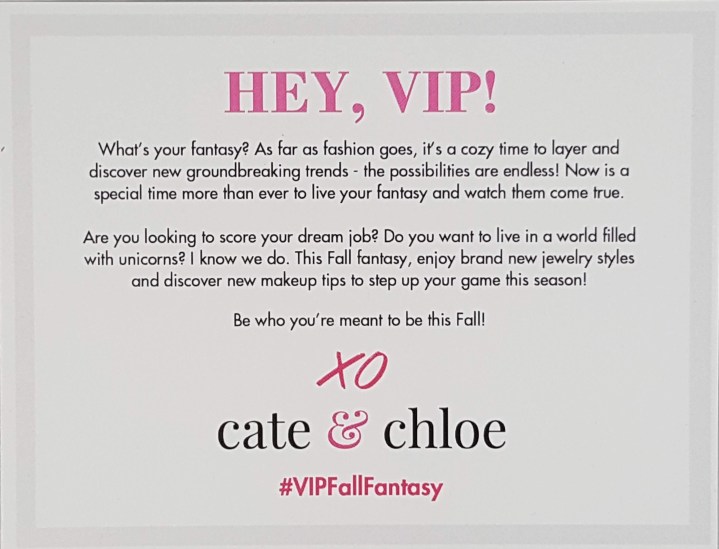 What an introduction to the Cate & Chloe Fall Fantasy VIP Box!  This box is the debut of the luxe new Swarovski styles and layering pieces to be featured for the season.  Hello Subscription readers can use code HELLOFANTASY20 to receive 20% off the Starter Package for a month to month subscription. Valid through October 5th.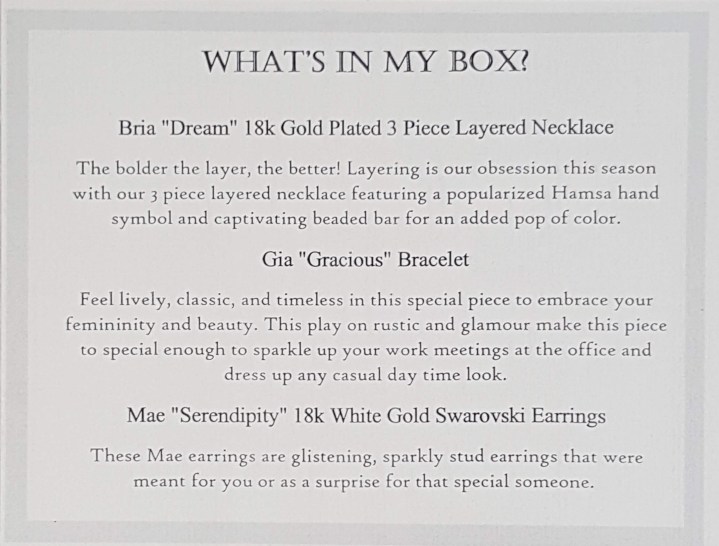 The information card lists each item and provides a brief description or styling tip for the piece.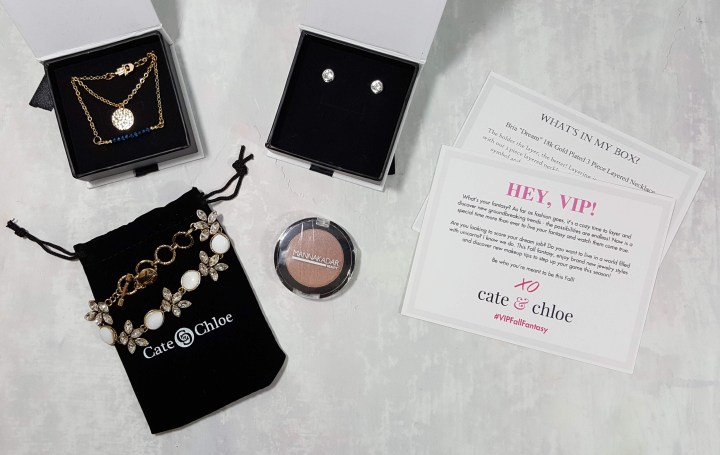 My Fall Fantasy VIP Box!  Already seeing some new favorites here.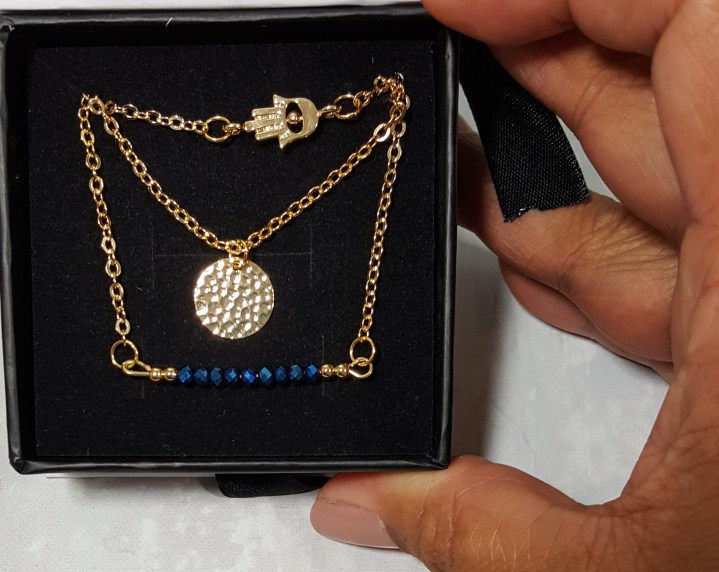 Bria "Dream" 18k Gold Plated 3 Piece Layered Necklace ($68):  The bolder the layer, the better! Layering is our obsession this season with our 3 piece layered necklace featuring a popularized Hamsa hand symbol and captivating beaded bar for an added pop of color.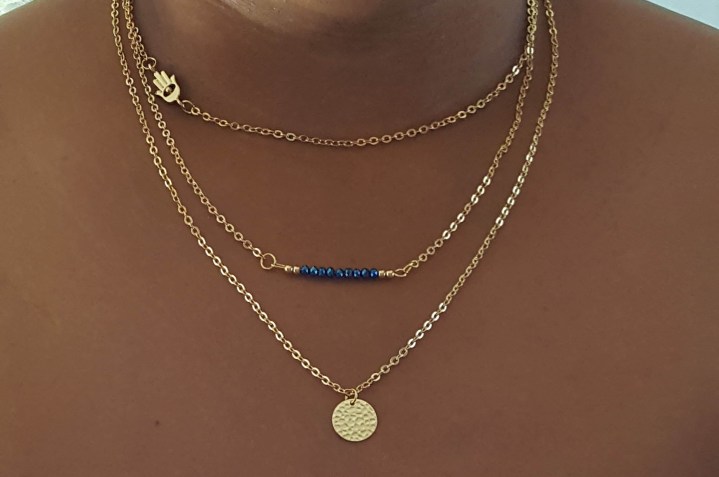 Sorry about the bad lighting.  I love the layers on this necklace.  The hamsa hand is a symbol of protection, warding off the evil eye.  While not intentional on the beaded bar, blue is a color of faith – it is identifiable with Christianity and several Hindu gods.  Double the positive energy with this piece.  The necklace is 11″ long and features a 2″ extender.  It is 18k gold plated.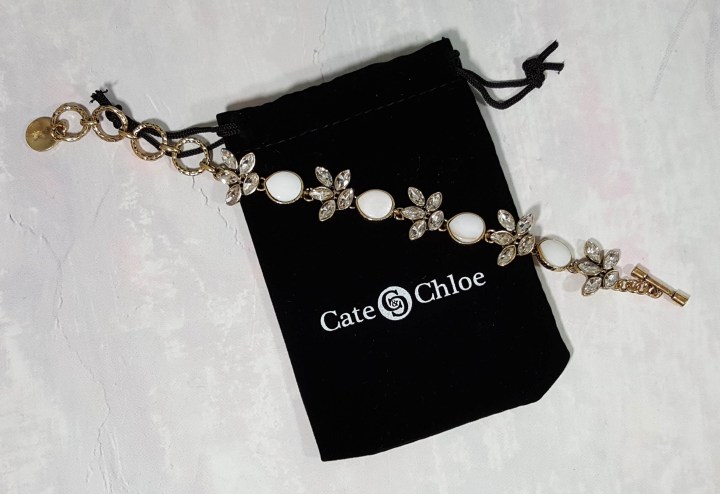 Gia "Gracious" Bracelet ($54):  Feel lively, classic, and timeless in this special piece to embrace your femininity and beauty. This play on rustic and glamour make this piece to special enough to sparkle up your work meetings at the office and dress up any casual day time look.
I was so excited to see this bracelet; I have a necklace that matches the rhinestone pattern exactly!  This is a great piece to add a bit of classic flair.  Plus, the toggle clasp makes this super easy to put on.  This 7″ bracelet features a 2″ exteneder.  It is gold plated with white stones and rhinestones.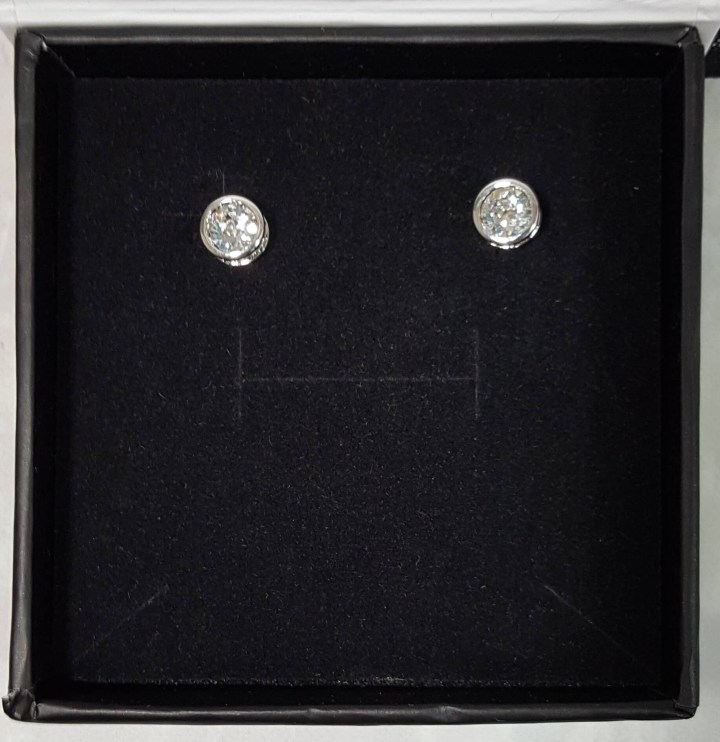 Mae "Serendipity" 18k White Gold Swarovski Earrings ($125):  These Mae earrings are glistening, sparkly stud earrings that were meant for you or as a surprise for that special someone. Dress up any evening and complete your look with our special line of 18k Swarovski earrings.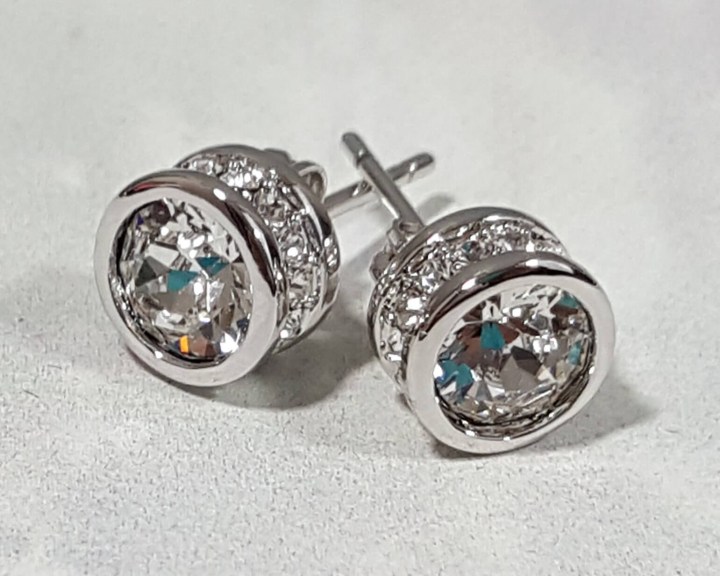 The picture of these earrings in the box did not do them justice.  As you can see in this close up, they are exquisite.  The earrings are plated in 18k white gold and feature genuine Swarovski crystals.  The center crystal is 1ct. and surrounded by a band of 14 accent crystals.  These have a timeless look and can easily be dressed up or down – a great everyday set.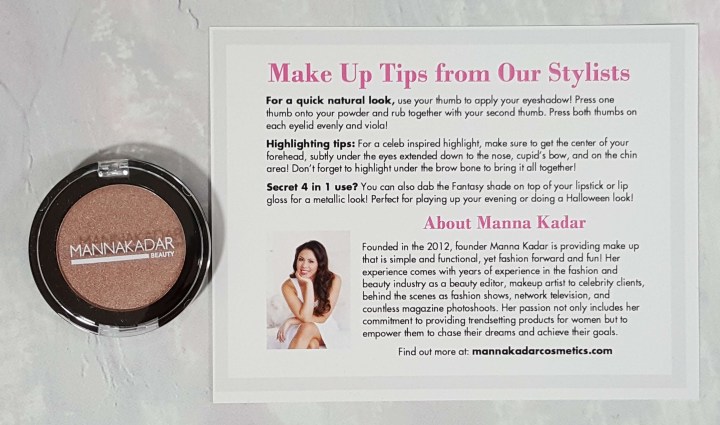 Perk of the Month:  Manna Kadar Fantasy 3-in-1 Blush Highlighter Eyeshadow – Fantasy ($19):  Our Fantasy 3-in-1 is a pearlized powder blush, highlighter and eyeshadow in a champagne pink shade. It has a special light and velvet-like texture which glides on smoothly and evenly to provide the perfect amount of color for a healthy glow on your eyes, cheeks or desired areas for highlighting.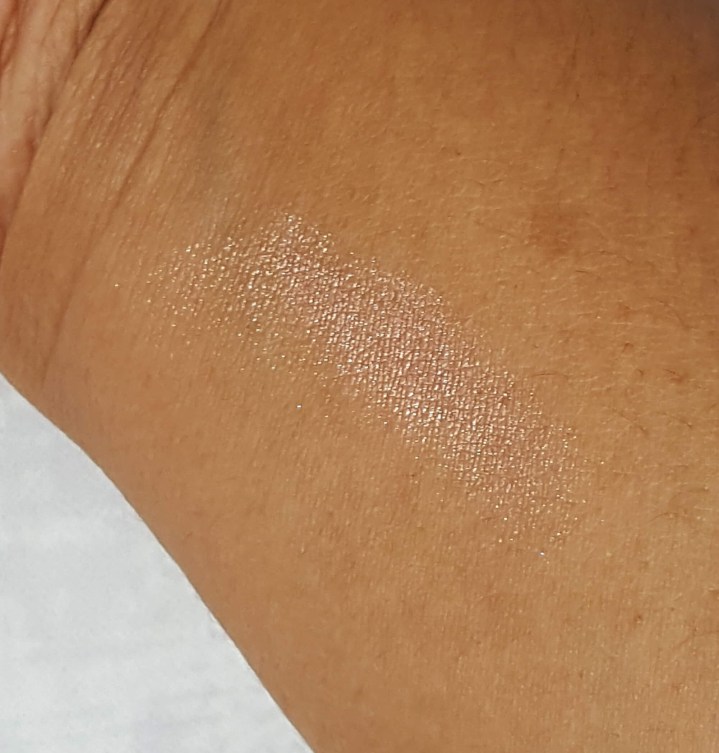 This fall, Cate & Chloe teamed up with Manna Kadar Cosmetics for the Fall Fantasy VIP box.  I just did a quick swatch to show the highlighting aspect of this 3-in-1 powder, but you can certainly build it up for a deeper/more intense look.  The information card gave some great tips on how to use this powder, plus a 4th secret use.  Click here to learn more about this product and Manna Kadar.
I absolutely loved the Fall Fantasy VIP box.  The Mae earrings were my favorite and will get a lot of wear, especially since I don't have much white gold or silver in my jewelry box.  I'll have to play with some looks using the 3-in-1 Blush Highlighter Eyeshadow to see how to wear it best.  Don't forget to use coupon code HELLOFANTASY20 to receive 20% off the Starter Package for a month to month subscription (now through October 5th).
Have you tried out Cate & Chloe VIP box? Let me know your thoughts!
Visit Cate & Chloe VIP to subscribe or find out more!
The Subscription
:
Cate & Chloe VIP
The Description
: Jewelry of the month club. Get 3 of Cate & Chloe's most popular pieces in the mail monthly (a $200 value!)
The Price
: $39.99 per month